Assigning photography for visual content and campaigns: a workshop for charity professionals
Wednesday 26th June. London, UK.
Sadaf Haruzel, member of the Afghan women's boxing team. Portrait by Abbie Trayler-Smith.

A one day workshop for charity and NGO staff led by Panos' director Adrian Evans and photographer Abbie Trayler-Smith at the Photographers' Gallery in central London.
Panos' industry workshops are aimed at communications, digital and media professionals wanting to explore the methods, opportunities and challenges of working with photography and film in a professional environment.
With 30 years experience of working on assignment for NGOs and charities, and of initiating umbrella campaigns, Panos' workshops aim to share our experience with other professionals working in the field of social justice. This workshop aims to offer commissioners new insights into the assigning process, to equip them with the information needed to achieve better working relationships on assignment, and facilitate the best results.
The workshop will focus on practical guidance for photography assignment for content and campaigns. We will look at using professional photographers and agencies to achieve an effective visual approach through critical and collaborative briefing, and scheduling for creative results.
We will explore different approaches to gathering powerful and effective imagery on assignment, and will discuss processes and paperwork involved in commissioning. The workshop will also consider the possibilities of collaboration with the photographer and agency before, during and after the shoot, in order to achieve better results. As part of this we will discuss use and opportunities of social media on assignment.
The workshop will be run by Panos founder and director Adrian Evans, producer Anna Stevens and photographer Abbie Trayler-Smith. It will take place at The Photographers' Gallery, 16-18 Ramillies St, London.
The course will run from 10 am to 4pm with lunch supplied. The Photographers' Gallery is open from 10-6pm and attendees can join the team for a gallery visit at the end of the workshop.
Book here.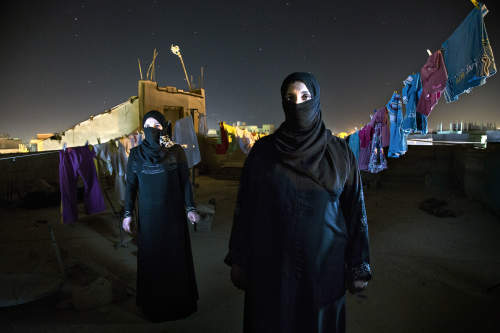 01. Concept
We will explore:
using professional photographers and agencies
visual approaches for different realities on the ground
choosing the right photographer
collaboration with photographers and agency
briefing for visual news coverage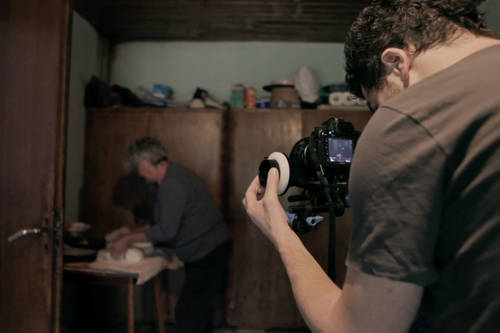 02. Production
The course will cover communication of your preferred approach to photographers or an agency and how best to get the desired results. This will include:
briefing clearly and collaboratively
effective allocation of assigned time
communication with photographer and agency; before during and after assignment
use and opportunities of social media on assignment for early distribution
processes and paperwork involved in commissioning
safety and security
consent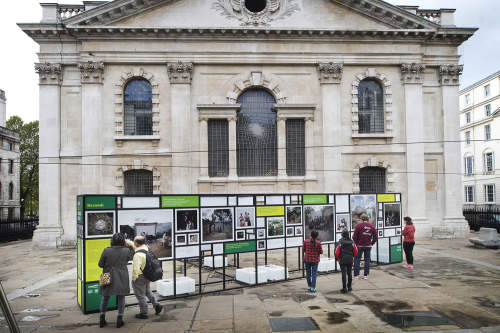 03. Delivery and Distribution
Through examples of different campaigns we have been involved in we will look at opportunities for:
press
exhibitions
publications
visual approaches online
to meet campaign aims and objectives.
Date and Location
Wednesday 26 June 2019
10am -4pm
(includes optional gallery tour after 4pm)
The Photographers' Gallery,
16-18 Ramillies St, London.
View on a map.
If you are coming from outside of London or the UK and need recommendations for accommodation please contact
anna@panos.co.uk
Fees
Early Bird (before June)
or for multiple bookings:
£200
Regular Price:
£250
Price includes lunch and refreshments.
All fees are exclusive of VAT.
Book here.
Terms and Conditions
The course will be capped at 35 participants and will not run if sign up is less than 15. If this is the case, Panos will notify attendees a week before the course date and issue a full refund.
If participants wish to cancel their place, refunds can only be given up to two weeks before the workshop.
Panos reserves the right to change or alter the programme advertised.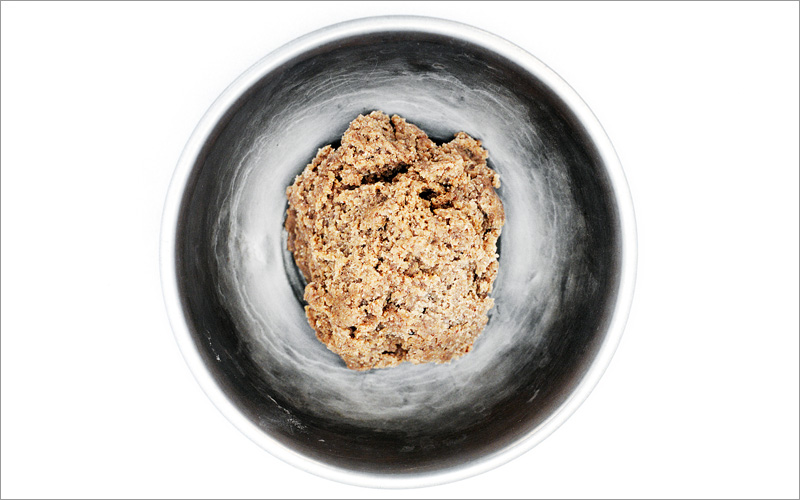 One Meal A day
Chris de Bode
The British Red Cross commissioned Panos to produce an innovative photo essay and exhibition to highlight the unfolding food security catastrophe affecting 9 million people across Nigeria, Niger, Chad and Cameroon.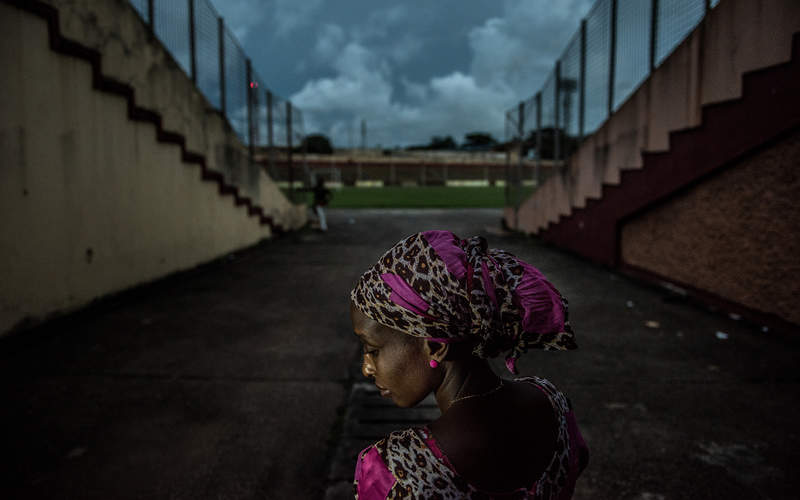 Guinea: Waiting for Justice
Tommy Trenchard
FIDH commissioned Tommy Trenchard to photograph survivors of the 2009 massacre in Guinea. With Tommy's photographs Panos created, produced and distributed visual content for FIDH's campaign aimed at members of the Guinean government, international human rights NGOs and the International Criminal Court.
Adrian Evans
Director
Adrian joined Panos Pictures as Archive Director in 1990, buying a controlling share in the agency in 1997. Under his direction Panos Pictures has become the pre-eminent photo agency for 'concerned photojournalism', known throughout the industry for its intelligent and sensitive commentary on social issues. As director of Panos Pictures, Adrian has produced numerous large-scale campaigning projects including 'Hidden Lives', a multicountry campaign to raise European awareness of urban refugees and 'Slave Britain', an exhibition and petition on modern day slavery in Britain. He has acted as a consultant on visual communications to a number of NGOs.
Abbie Trayler-Smith
Photographer
Abbie's work draws primarily on an emotional response and engagement with her subjects. She embraces the personal and private aspects of people's lives and is driven by a desire to get under the skin and straight to the heart of the issues that they strive to deal with. Abbie spent eight years as a photographer with The Daily Telegraph newspaper, covering world events such as the Darfur conflict, the Iraq war and the Asian tsunami, before deciding to go freelance and joining Panos in 2007. Abbie has worked on numerous campaigns and exhibitions for Panos including 'Still Human Still Here' on failed asylum seekers in the UK, 'Build Hope in the City' in collaboration with Concern Worldwide, and 'On Solid Ground',  a Panos group project with the International Rescue Committee exhibited in London, Brussels, Zagreb, Munich, Perpignan and Vienna.
To assign Abbie please contact:
marina@panos.co.uk
Anna Stevens
Producer
Anna began her career at Magnum Photos, working on projects that included their 60th anniversary book Magnum Magnum. She joined Panos Pictures in 2008 and established our film department in 2009. Anna was also the co-founder of film and photography projection festival Night Contact and is a freelance creative producer, working with photographers to create digital elements for their personal projects. She lectures on film and photography at the London College of Communications and produces Panos' workshops.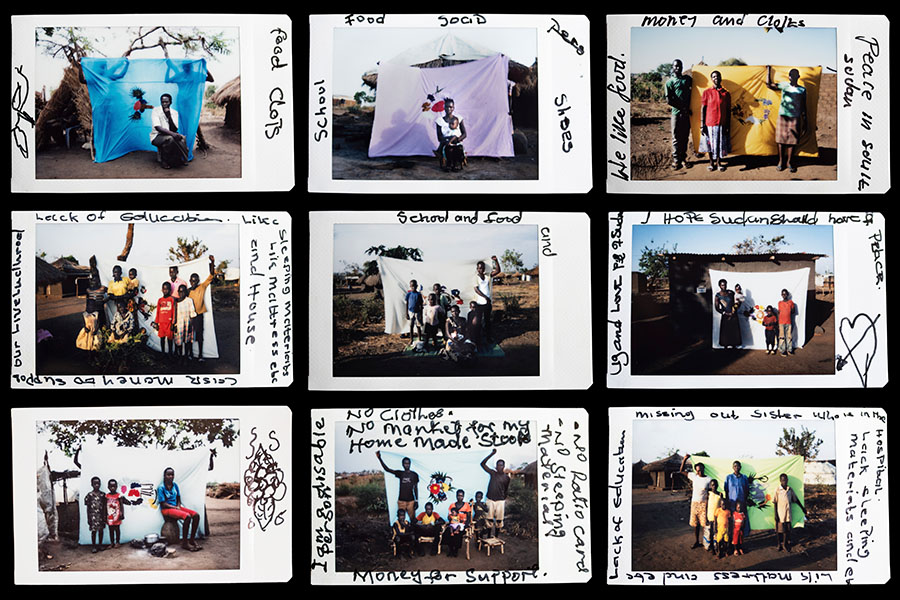 Bidibidi Uganda
Pictures of women in front of their Milayas (a traditional hand-decorated sheet) in the Bidibidi refugee settlement. The women started a collective in Bidibidi to sew and sell Milayas. 'It gives us time to talk and share thoughts, and an income', said Rose Jaun who helped set up the group. Sixty women produced two Milayas each week until a fabric shortage slowed them down. They were asked what they missed about South Sudan by writing and drawing on their own pictures.