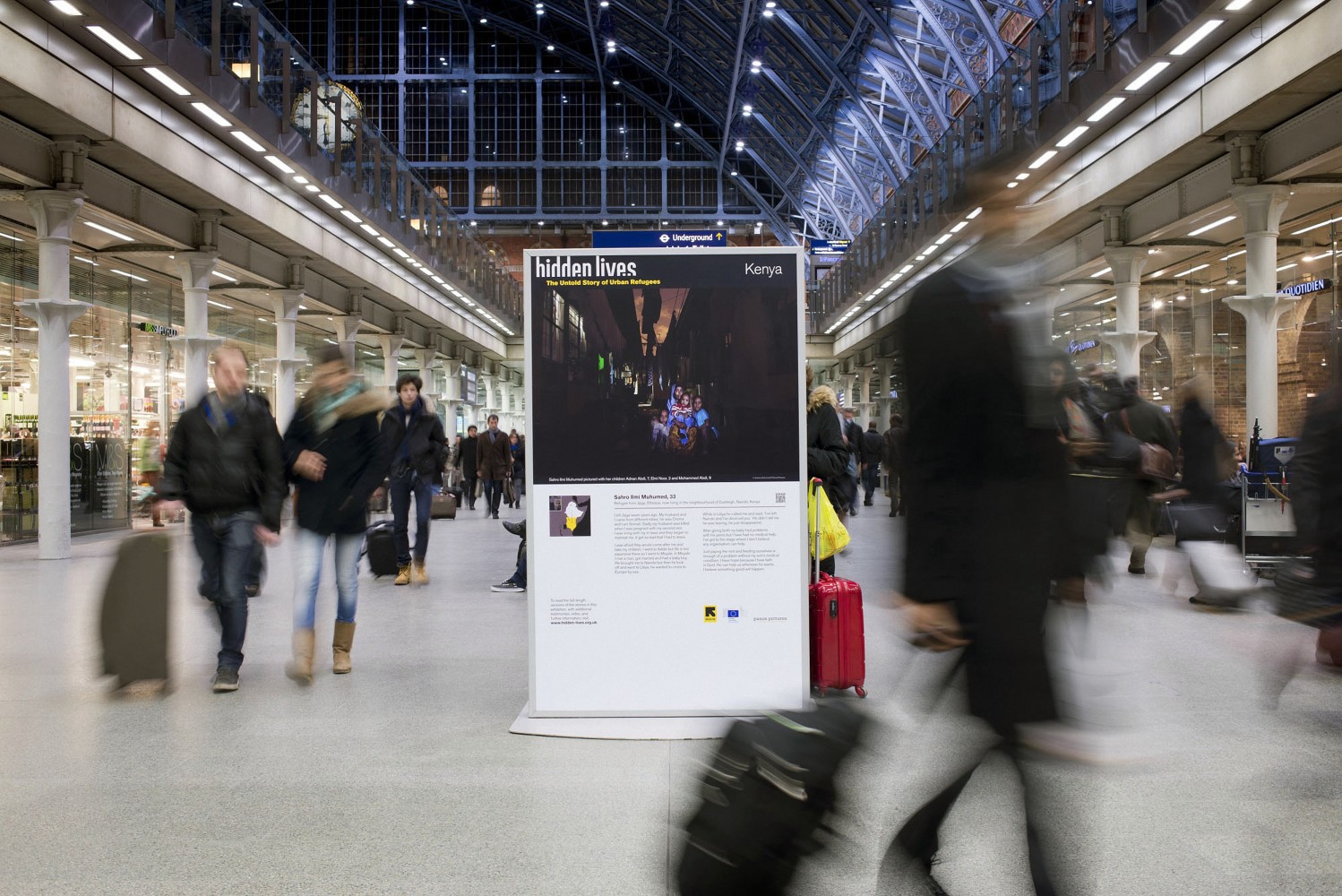 'Hidden Lives' exhibition panels on display inside St Pancras International station in London.
Communicating human stories to new audiences through compelling creative projects.
Through the original use of photography, film and print, our creative projects help challenge perceptions and enable our commercial and not-for-profit clients to connect with new and diverse audiences.
From photographs and films to exhibitions and books across digital and physical platforms, we produce large, multi-country creative projects for our international clients.
We specialise in shaping an idea that will work for the editorial market, then working creatively to bring it to fruition.
From developing the creative concept, raising funds, commissioning the photography and overseeing the design and production process through to promoting and delivering the final product, we handle all aspects of the project.

A collage of details from the homes of people photographed
and interviewed as part of On Solid Ground.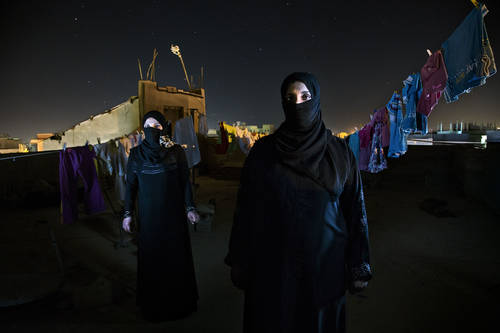 01. Concept
We start by talking through your communication objectives, then working with you to identify stories and shape ideas that will have the most impact on your audience, as well as gaining editorial coverage.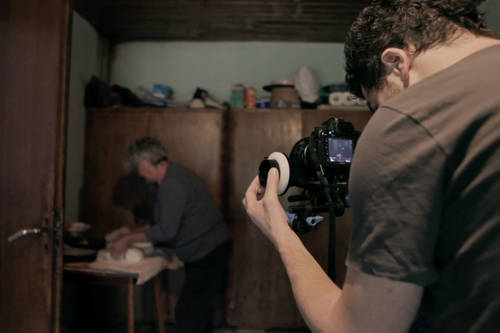 02. Production
We commission photographers and filmmakers, as well as designers, 3D designers, printers, editors and web developers, to produce high quality, impactful work. And we find unusual and interesting exhibition spaces that create outstanding backdrops for your projects.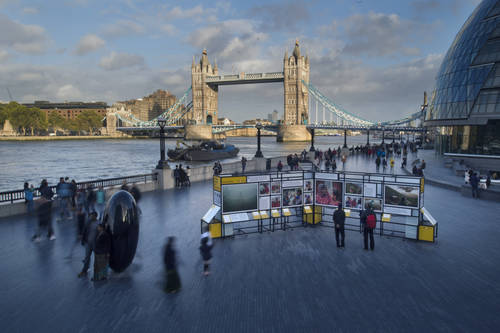 03. Delivery and Distribution
We deliver the project on time, and through our network of editorial contacts, we ensure coverage for the project in newspapers, magazines and in the digital space.