The toilet - a small but fundamental part of everyday life.
But how often do we stop and think how much we rely on having access to a decent toilet?
Inadequate sanitation remains one of the world's most pressing development issues, often hitting women and girls the hardest. The illnesses and disease it causes is one of the world's largest killers: 50 per cent of hospital beds in developing countries are filled with people who have an illness caused by poor sanitation or dirty water and, even more shockingly, diarrhoea is killing more than 2,000 children every day – more than AIDS, malaria, and measles combined.
When toilets are not available at home, women and girls often wait until dark to find a place outside to defecate, which puts them at risk of harassment and sexual assault. For this reason, many women and girls try to limit how often they go to the toilet, increasing the likelihood of urinary infections, constipation and mental stress.
A lack of single sex toilets at school leads to poor attendance rates among girls, resulting in continued cycles of gender inequality and poverty. Without the privacy provided by decent school facilities, school girls and female staff often miss school during their periods, resulting in absenteeism 10–20 percent of the time.
Through images and stories from 20 countries, across every continent, a collaboration between Water & Sanitation for the Urban Poor (WSUP) and Panos Pictures shows the importance of adequate sanitation for women and girls.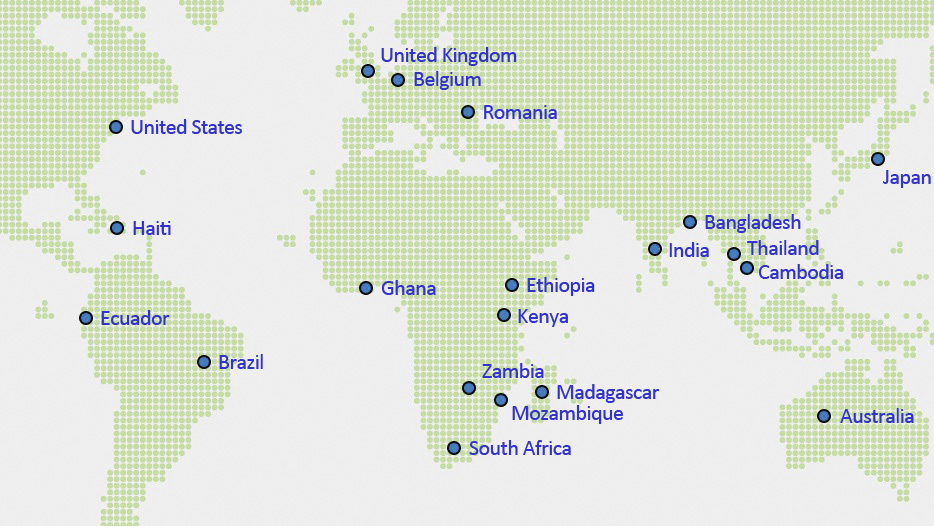 01. 20 countries
15 Panos photographers travelled across four continents
02. Exhibition in London
First exhibited at The Royal Opera Arcade Gallery, London in November 2014.
03. Social media campaign
#ToiletEquals
04. Standalone website
http://www.mytoilet.org.uk/
• Website visited by people in more than 120 countries.
• Published in BBC Pictures, Rue89, Thomson Reuters Foundation, Alertnet.
Every second, the world's urban population grows by two people. Cities are under huge pressure to provide safe and affordable water and sanitation services to keep up with this pace of urbanisation. In response, Water & Sanitation for the Urban Poor (WSUP) has developed innovative and sustainable approaches, bringing water and sanitation to nearly two million people in Africa and Asia to date.
WSUP offers a creative package of private sector, NGO, and academic expertise, to equip the public and private sectors with the capacity and incentives to serve everyone in their city.
Visit www.wsup.com for more information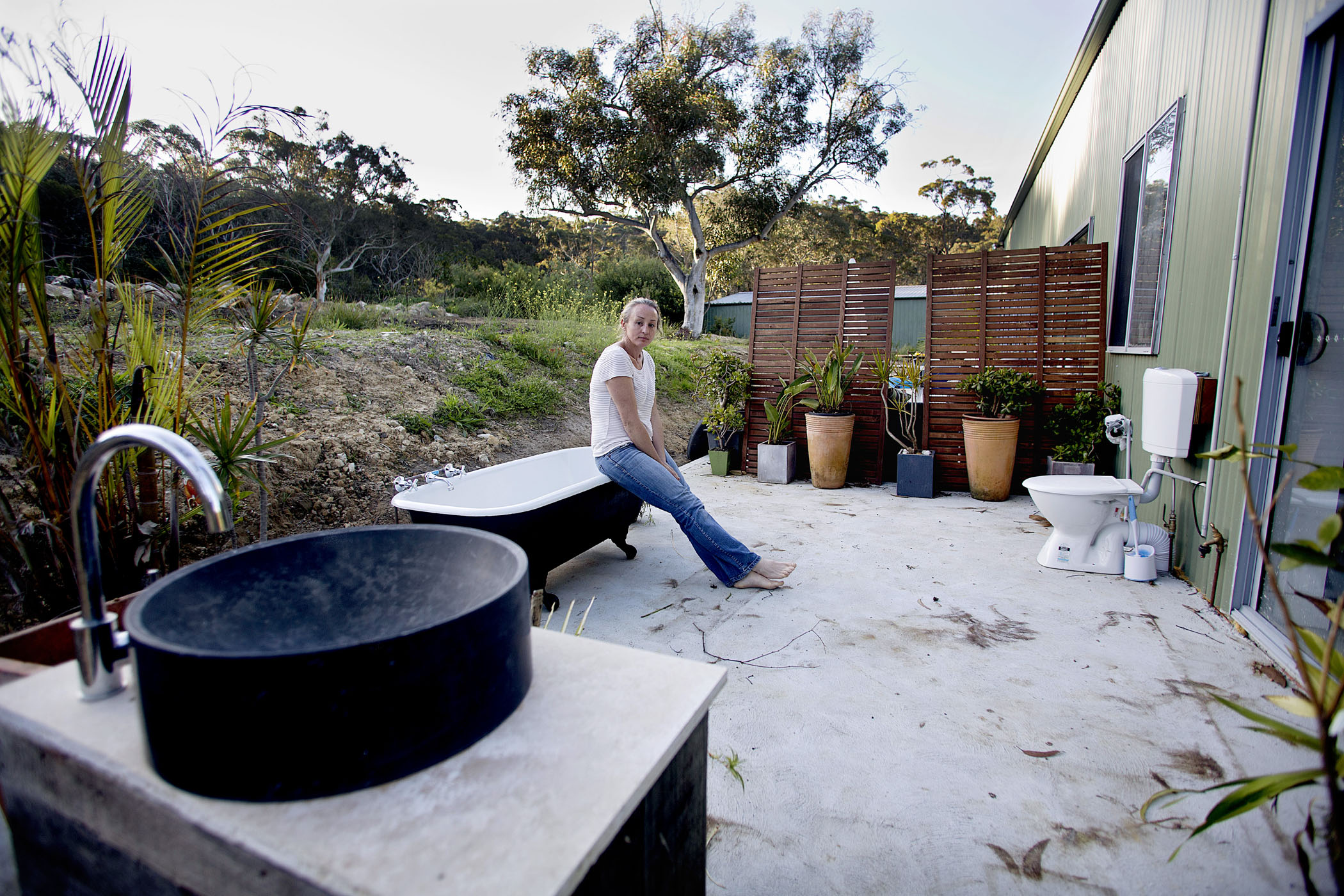 Rural dweller Renee, an artist, left her former home in the densely populated suburbs of Sydney to live a quieter life in the countryside one hour north of the city. She has built a shed on 10 acres of land and also included an outside toilet and bathroom. She says she's not concerned about privacy as she's surrounded by bush and no one can see in. As she's away from the water and sewage system her toilet and other waste is flushed into septic holding tanks.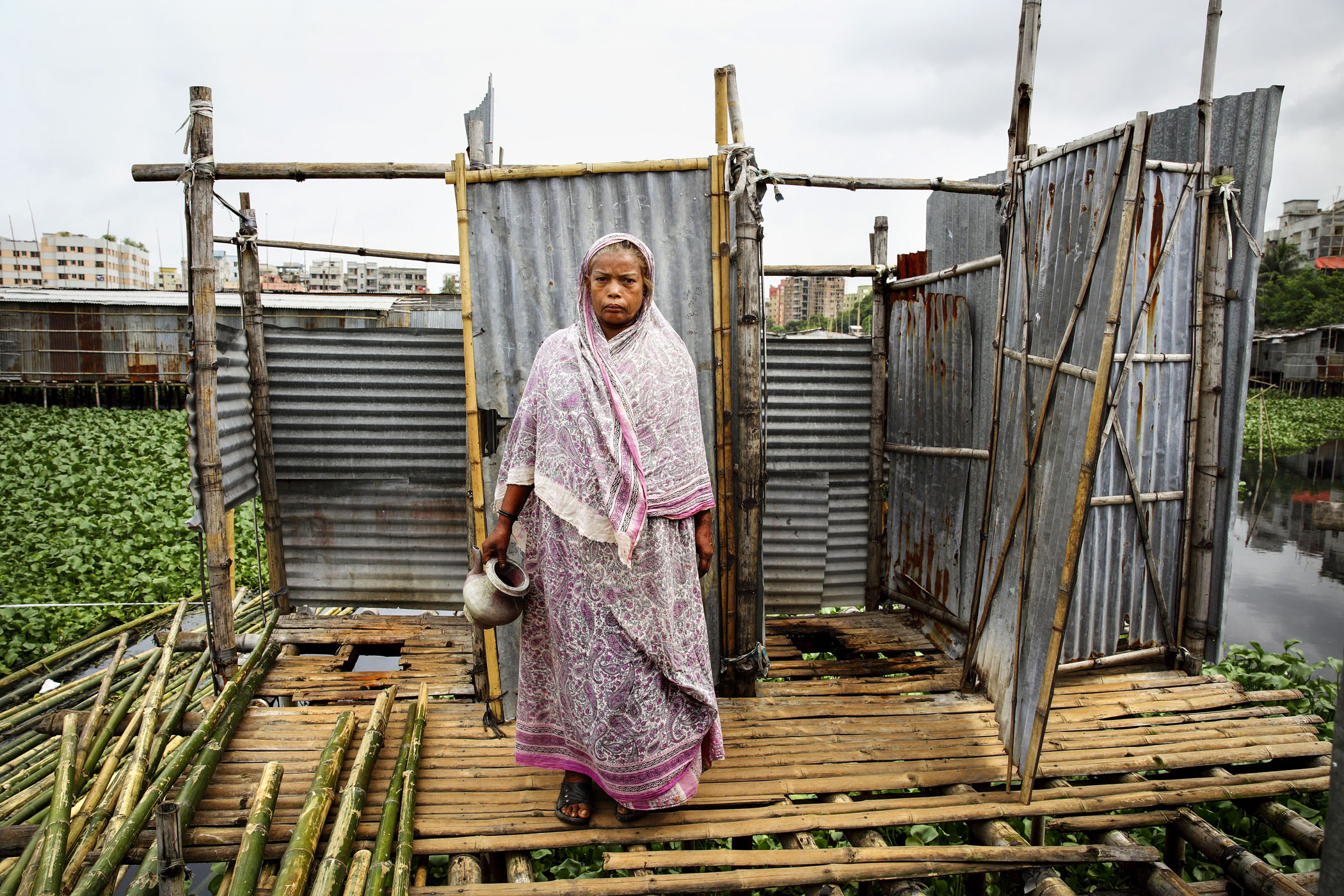 Sukurbanu (65) has lived in the Rupnagar slum since childhood. Recently she fell from a hanging toilet. She often suffers from waterborne diseases and says the lack of sanitation makes life miserable. Her three daughters face a long queue to use toilet facilities before they go to work.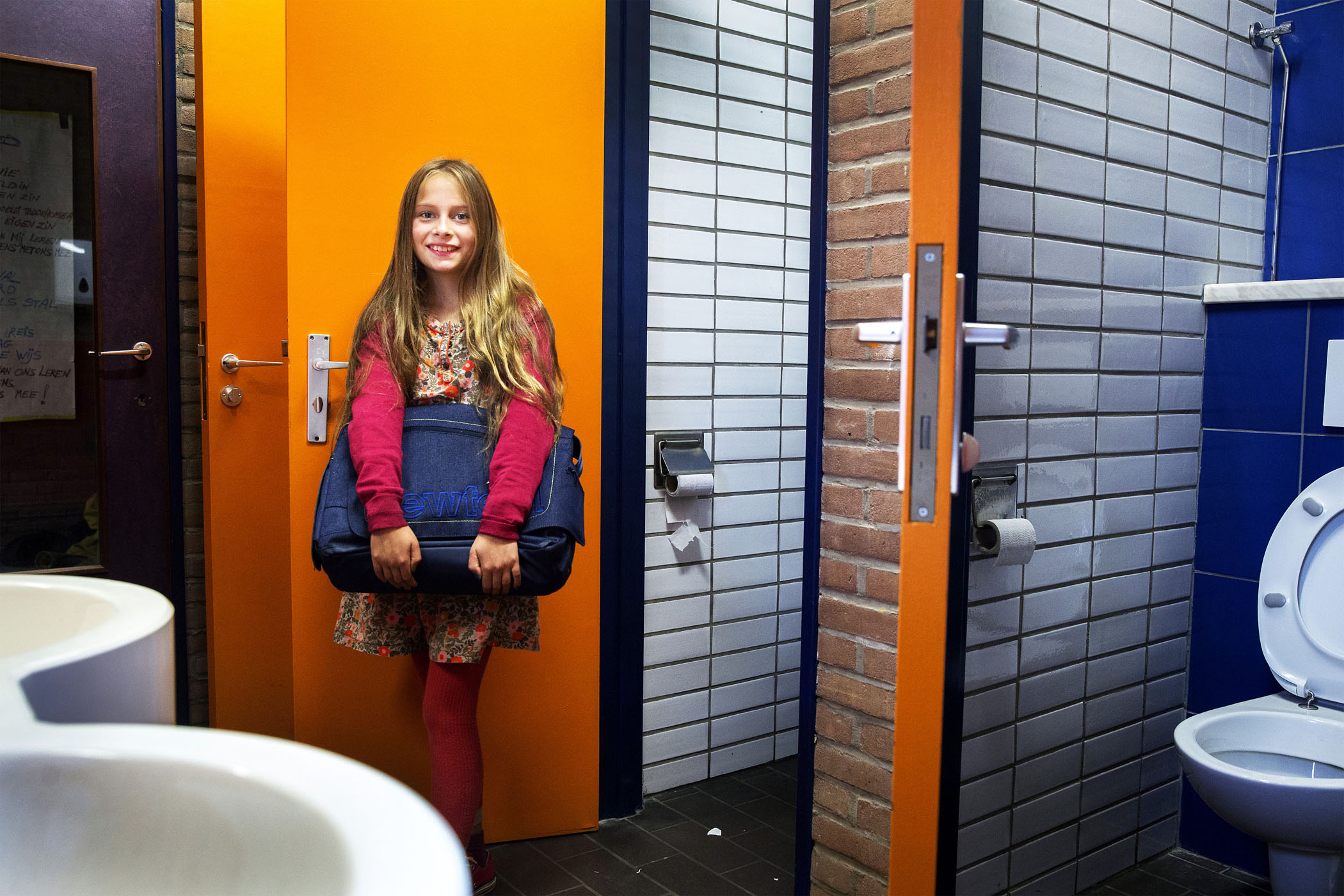 Rosalie in the toilets at her school.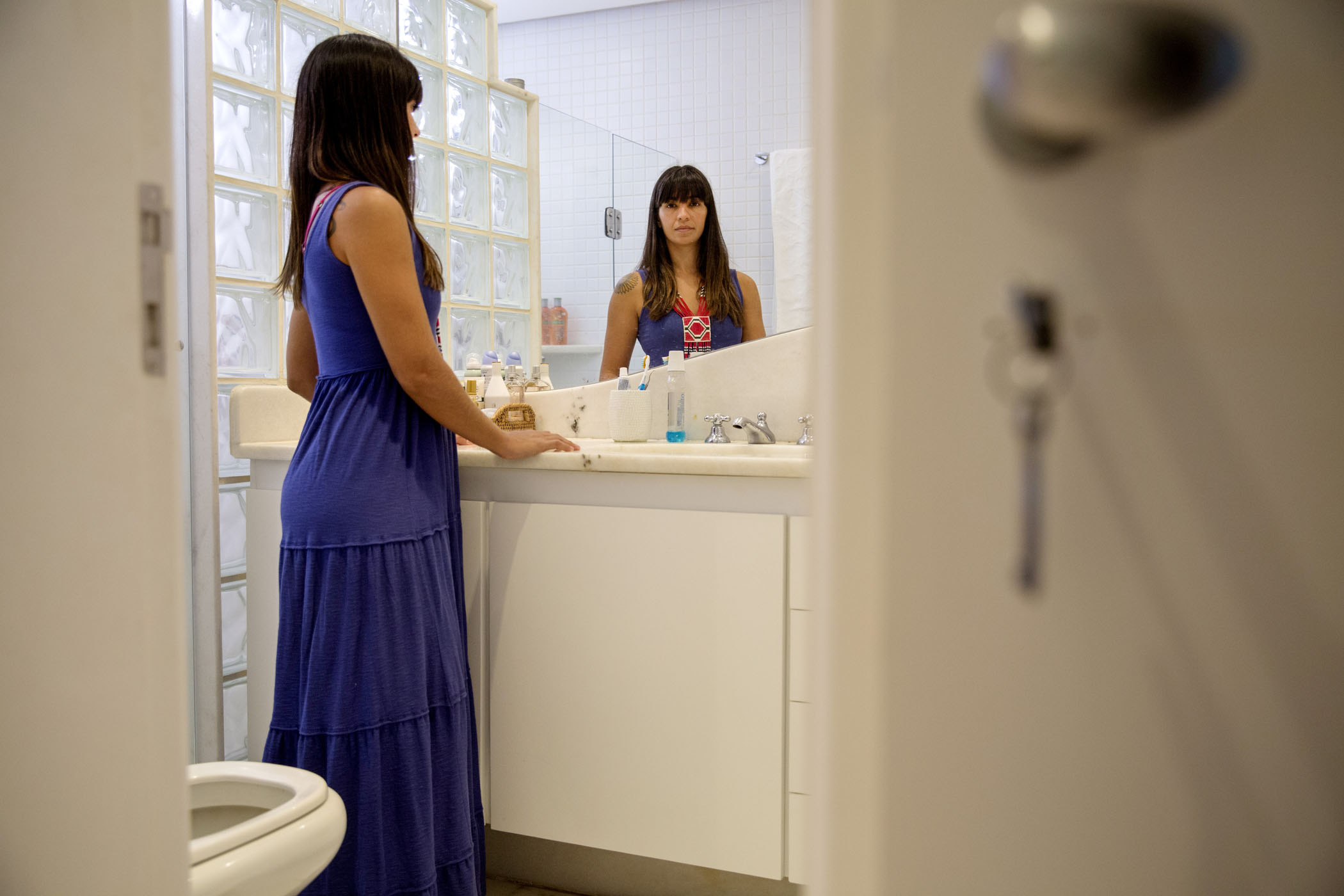 Isabela Pires Baptista (33) lives on her own in a penthouse in one of Rio's well-off neighbourhoods, Barra da Tijuca. She has an MBA in Environmental Law but works as an artist. "My toilet means comfort to me. But I know what is behind it: water supply, sewerage, pollution of lakes and oceans… The fact is that I do like to have a good shower, and for a Brazilian girl like me, it means at least 10 minutes of clean water being wasted. It's a privilege."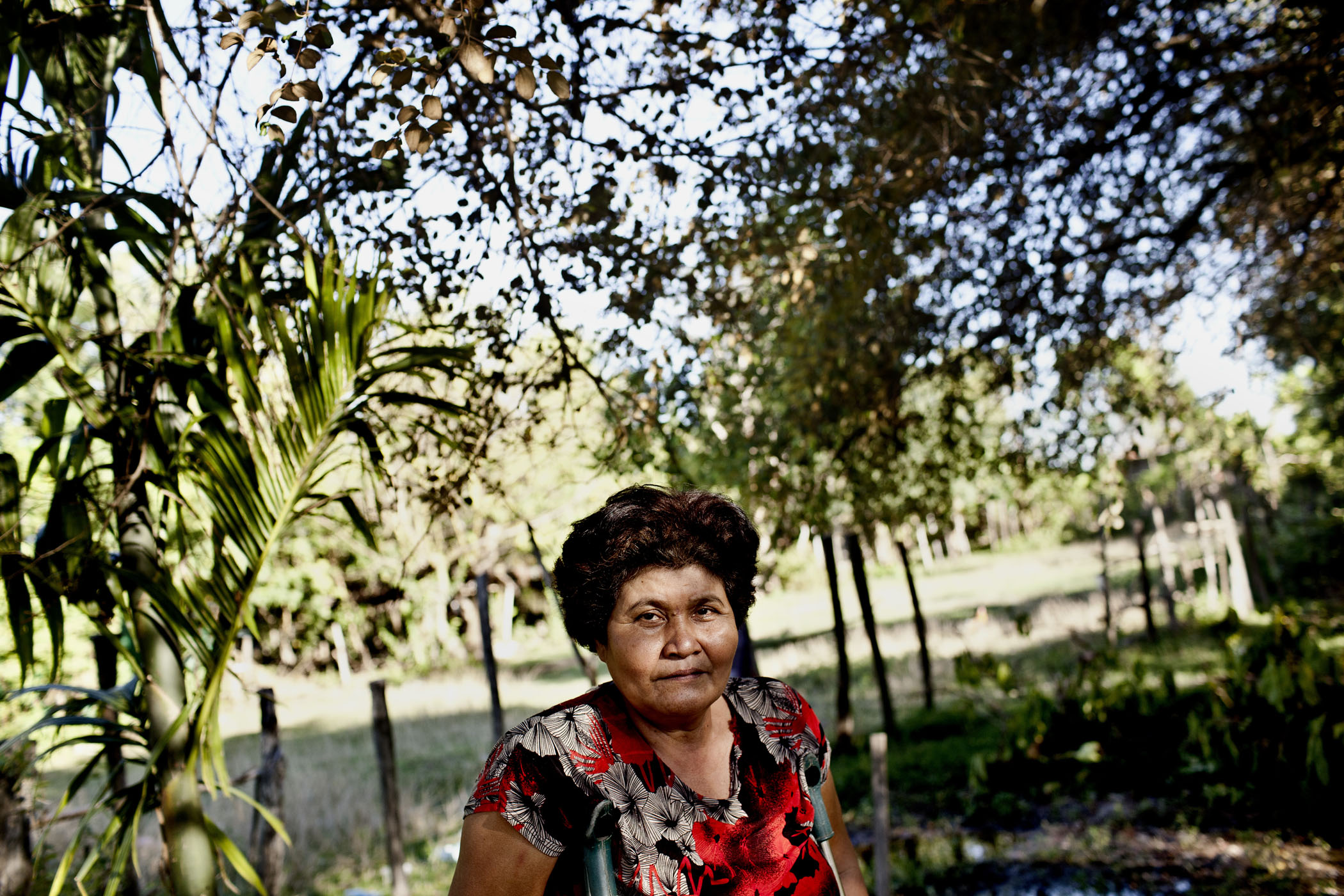 Mrs Kong Tol is a single mother with seven sons and one daughter. She earns a living by selling fried bananas and boiled eggs. Her husband died in a car accident in which she lost her left leg. Despite living with a disability, she says she has no trouble going to the toilet, as she now has one by her home.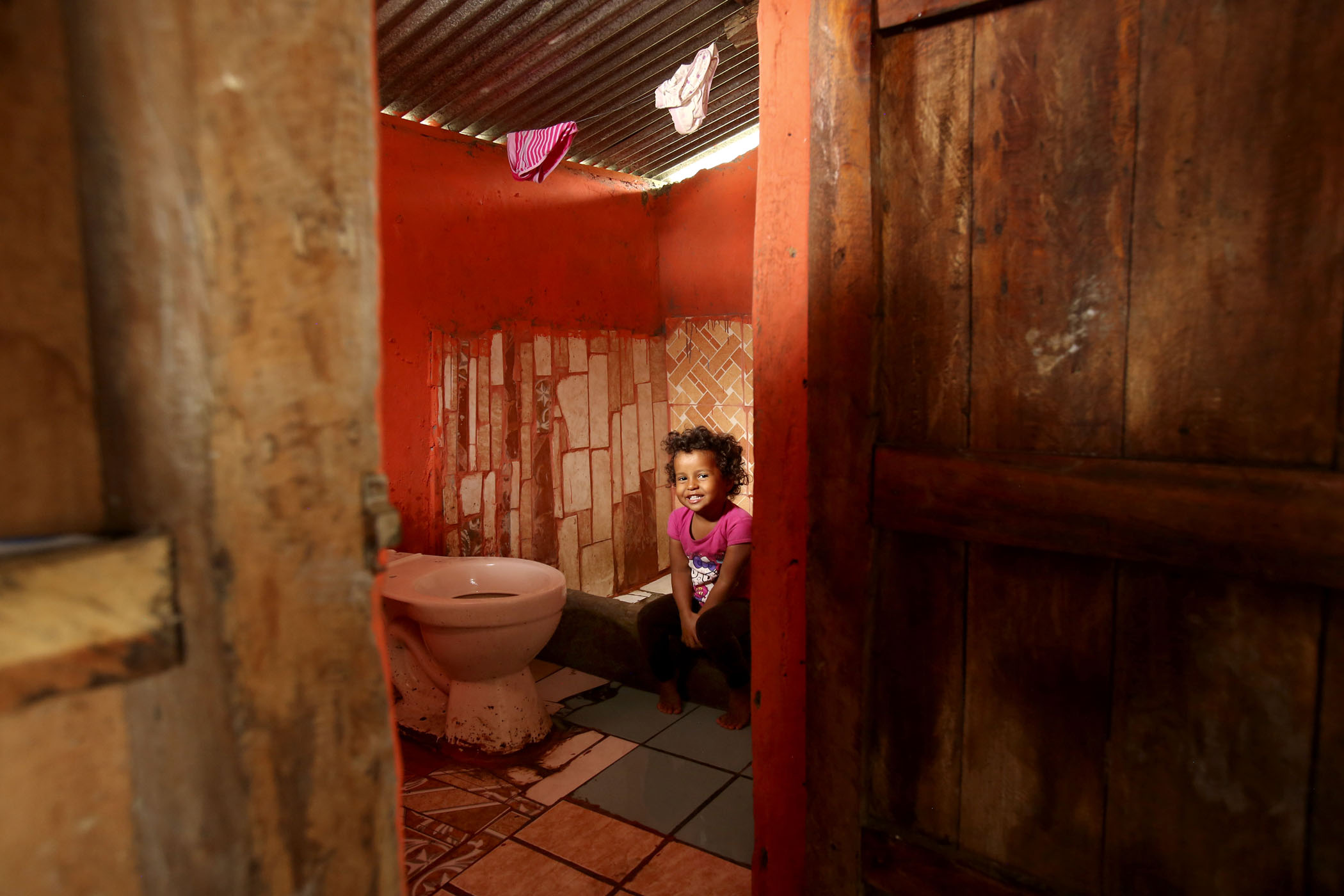 Keyla Realpe is four years old. She lives in her grandmother's house with her mother, two siblings, and her aunts, uncles and grandparents. There are 13 people living in the house and they have two bathrooms, neither of which has doors. There is no running water in the town, just one well that the family carry the water from. To wash their hands they use water from a bucket.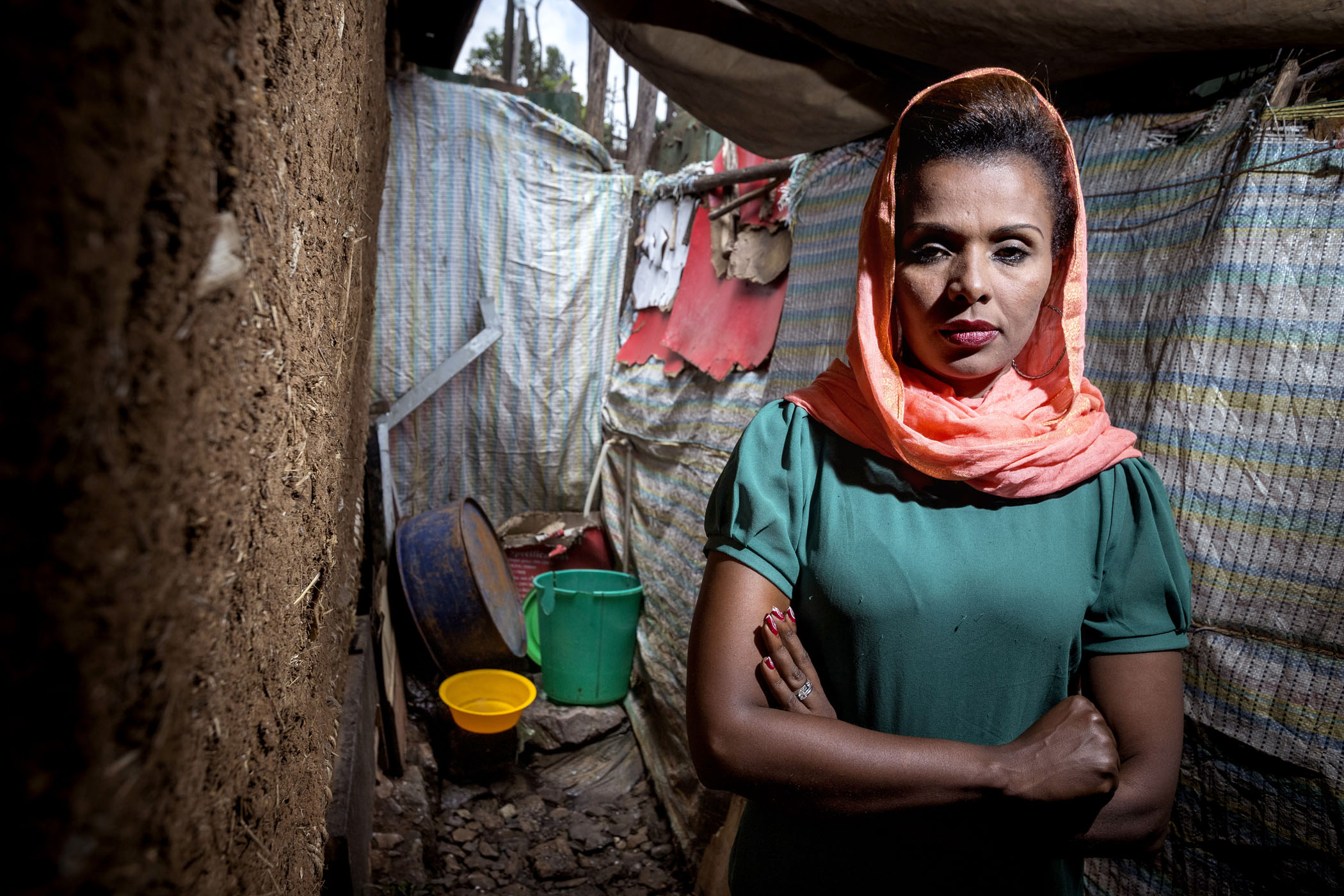 Meseret stands beside the toilet facilities at her home in Addis Ababa. She is a widow and tries to live frugally. Together with her two children, her two little sisters and her mother, she shares a one bedroom government house. Her shared toilet is far out of the compound; too far, according to Meseret. That is why the family uses the little side yard next to the house. Though it is not a toilet, the entire family uses it for their defecation.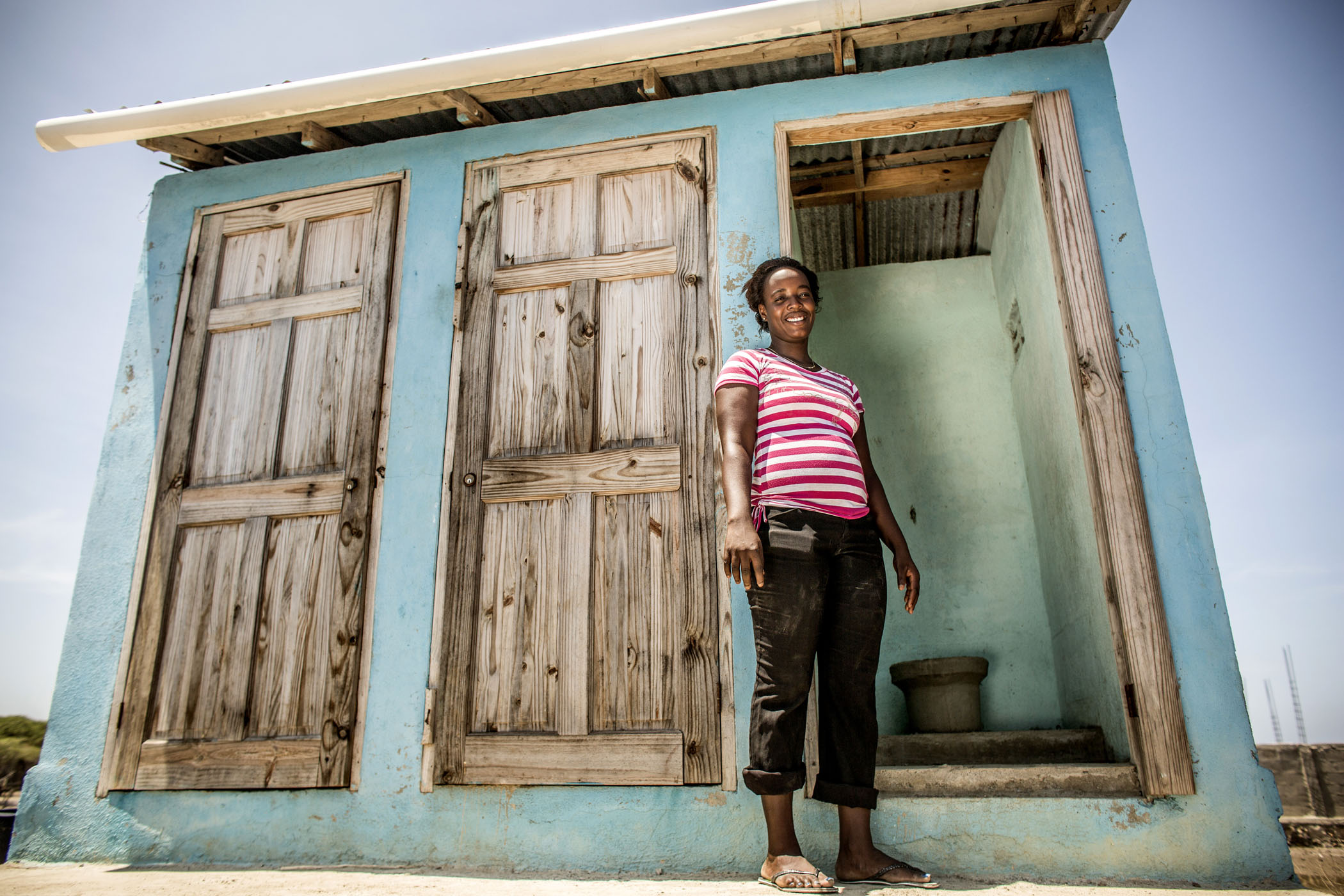 Alcime Rose has lived in Limonade her whole life. "I have always defecated on the floor. As a woman, I know this is a shameful and undignified thing to do, but I had no choice…. Last year, an NGO built a community toilet in Limonade. Now, I can use this during the day. At night I don't use the toilet because it's quite a distance from my house and I'm scared to go."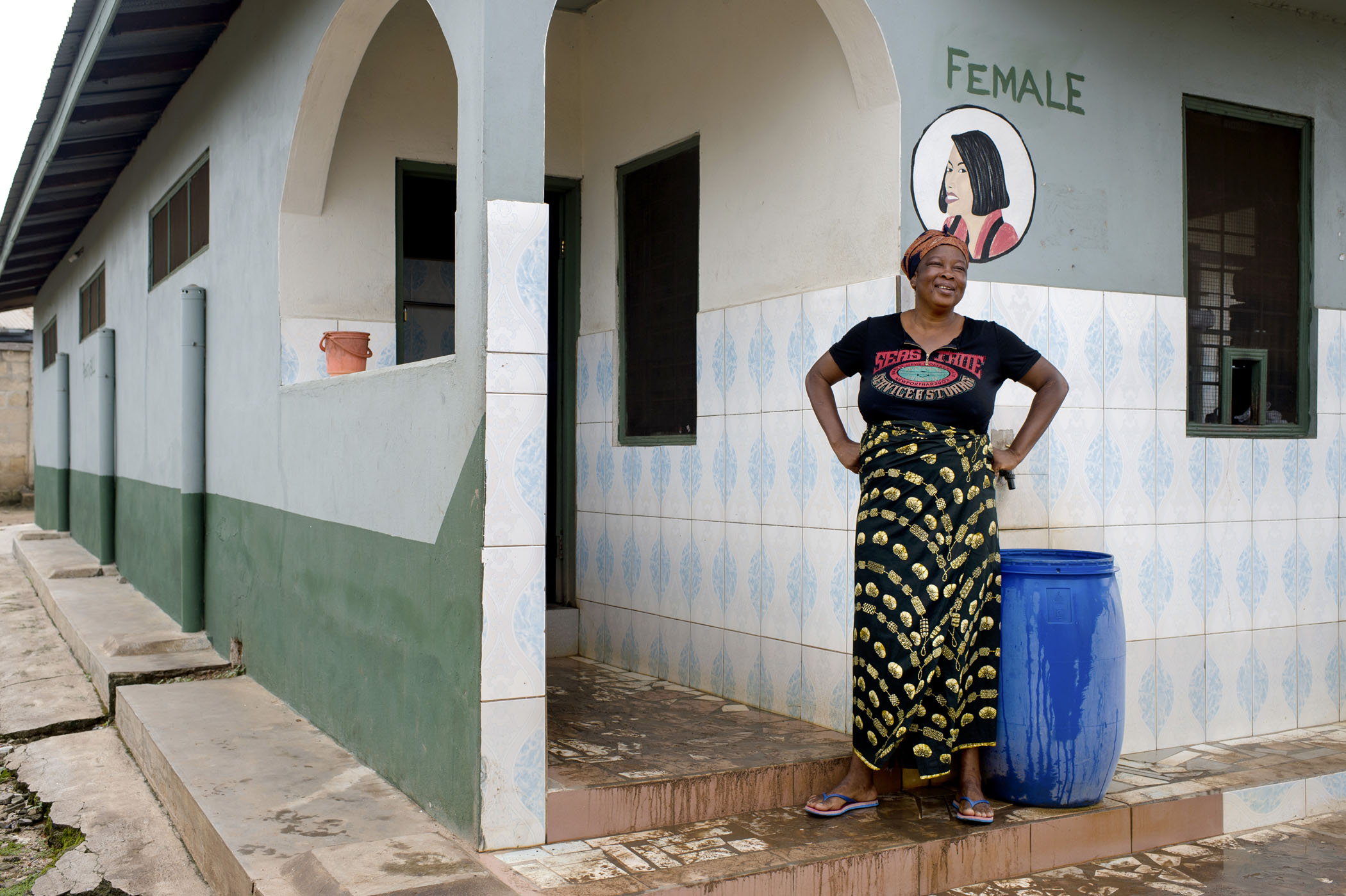 Ima, 47, is a toilet attendant in Kumasi. She lives in a rented room with her husband and four children aged 14 to 22. She does not have a toilet at home. During the day, she uses the public toilet where she works, but at night she uses a plastic bag as it is not safe to go outside.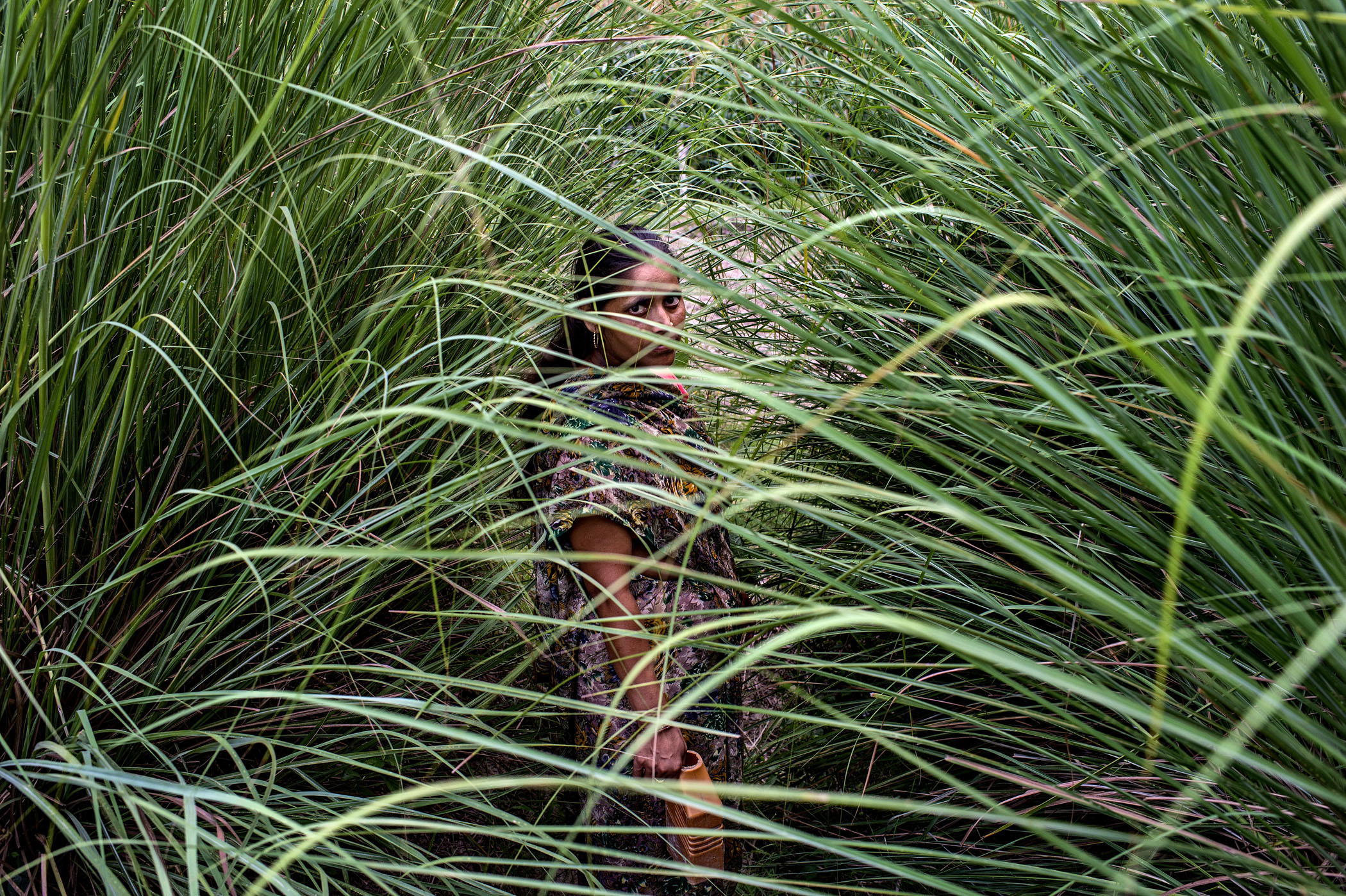 Geeta Devi walks almost 6 kilometres every day, in the early morning and late evening, to go to the toilet in some fields. In May 2014 two girls from the local area left home to visit a nearby field that they used as a toilet. They were found dead the next day. They had been raped and were hanging from a tree.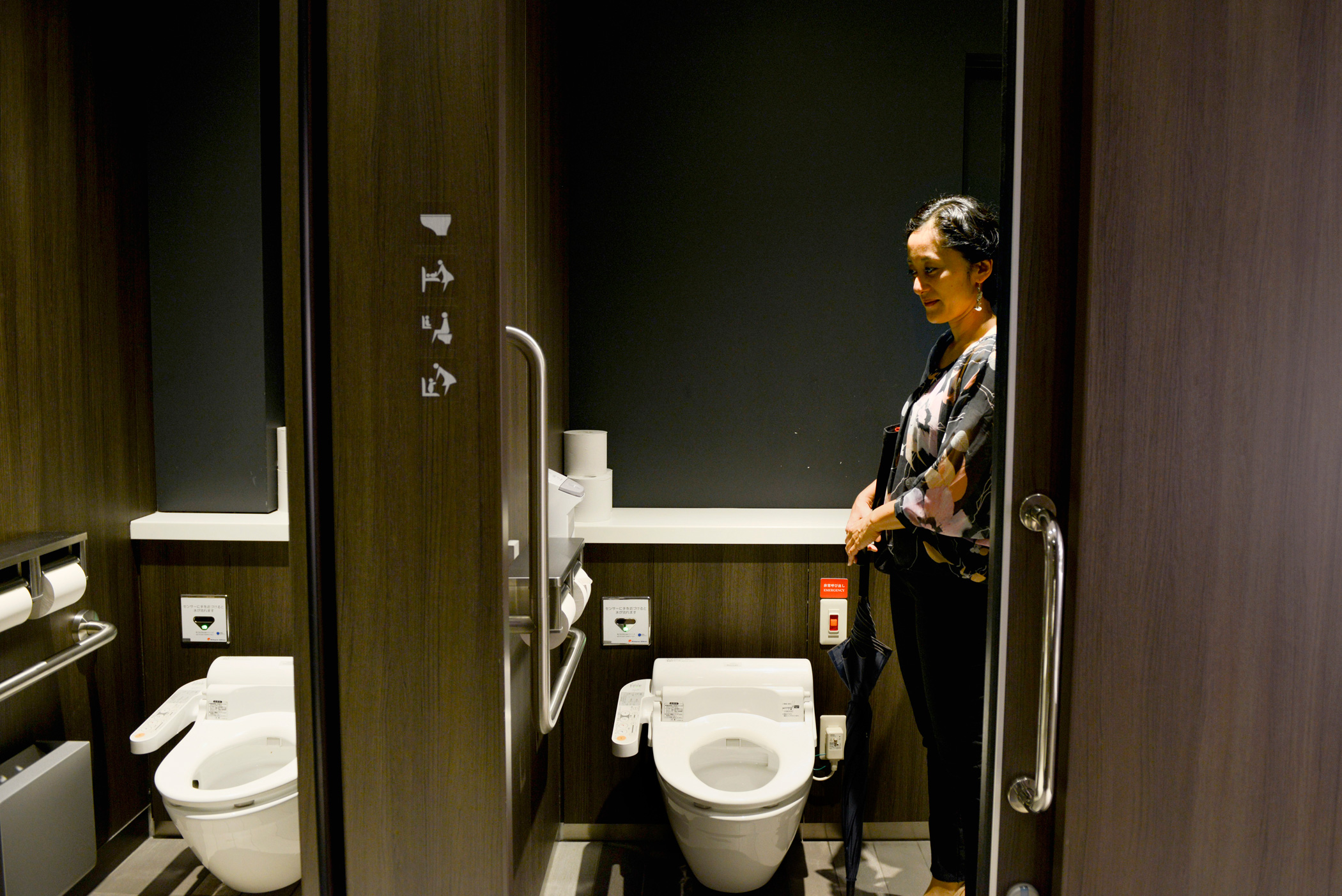 Maho Harada stands inside the toilet booth at a department store near her home in Tokyo. The bathroom is spacious with soft lighting, WiFi access, 3D surround sound music, a heated seat and washlets and electric toilet seats with water spray. Maho says: "I sometimes stop by this department store and use the toilets here. I have travelled to several countries in the world and I feel so comfortable and refreshed every time I use Japanese toilets."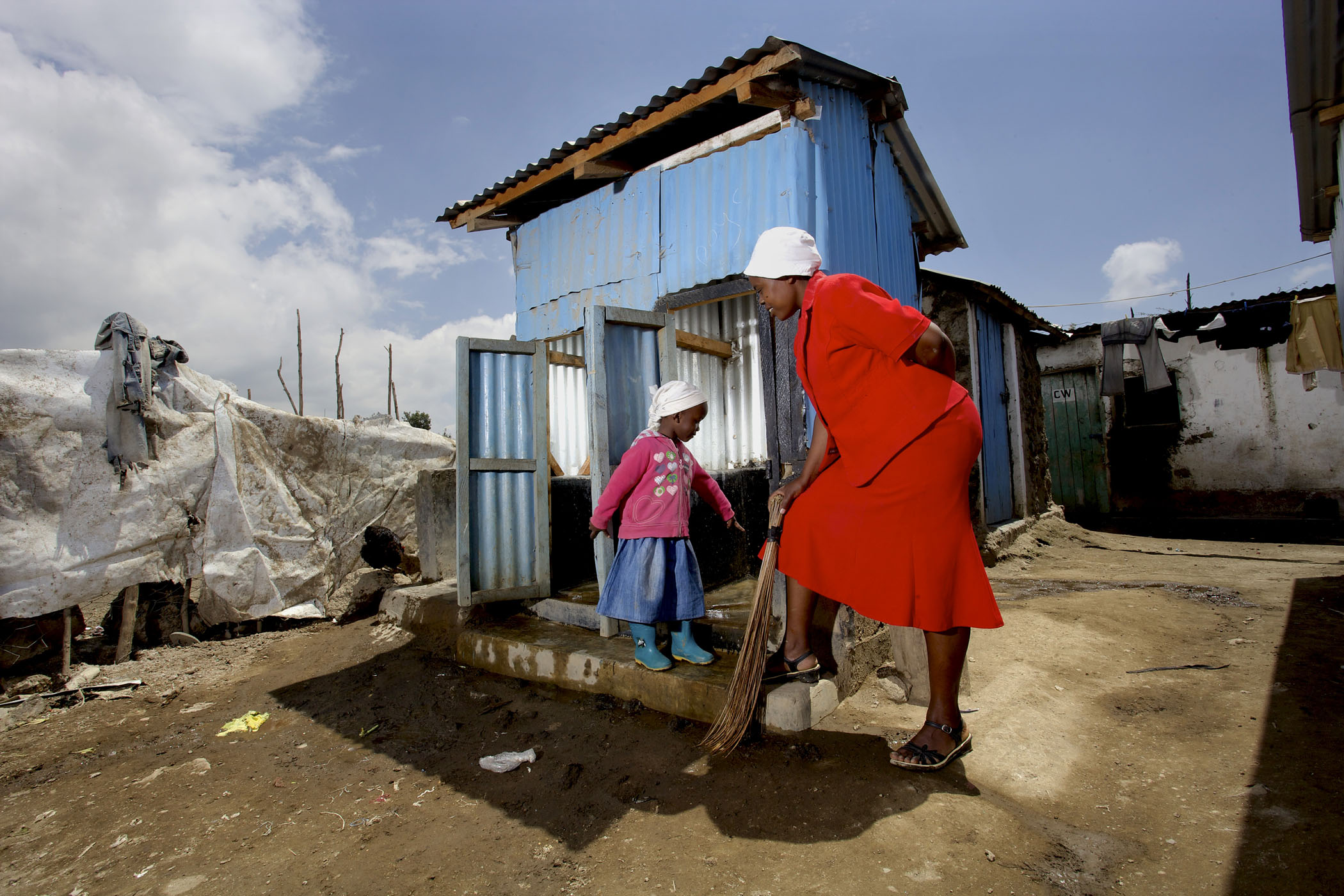 Eunice, the co-founder of Kasarani Academy, a secondary school, with a young girl in front of the school latrines built especially for the pupils. Previously, the school only had 2 toilets which were used by 250 pupils. Tenants living nearby also used the toilets and left them a poor condition. Eunice and her husband Paul invested in child-friendly toilets which prevent adults from using them as they cannot fit through the doors.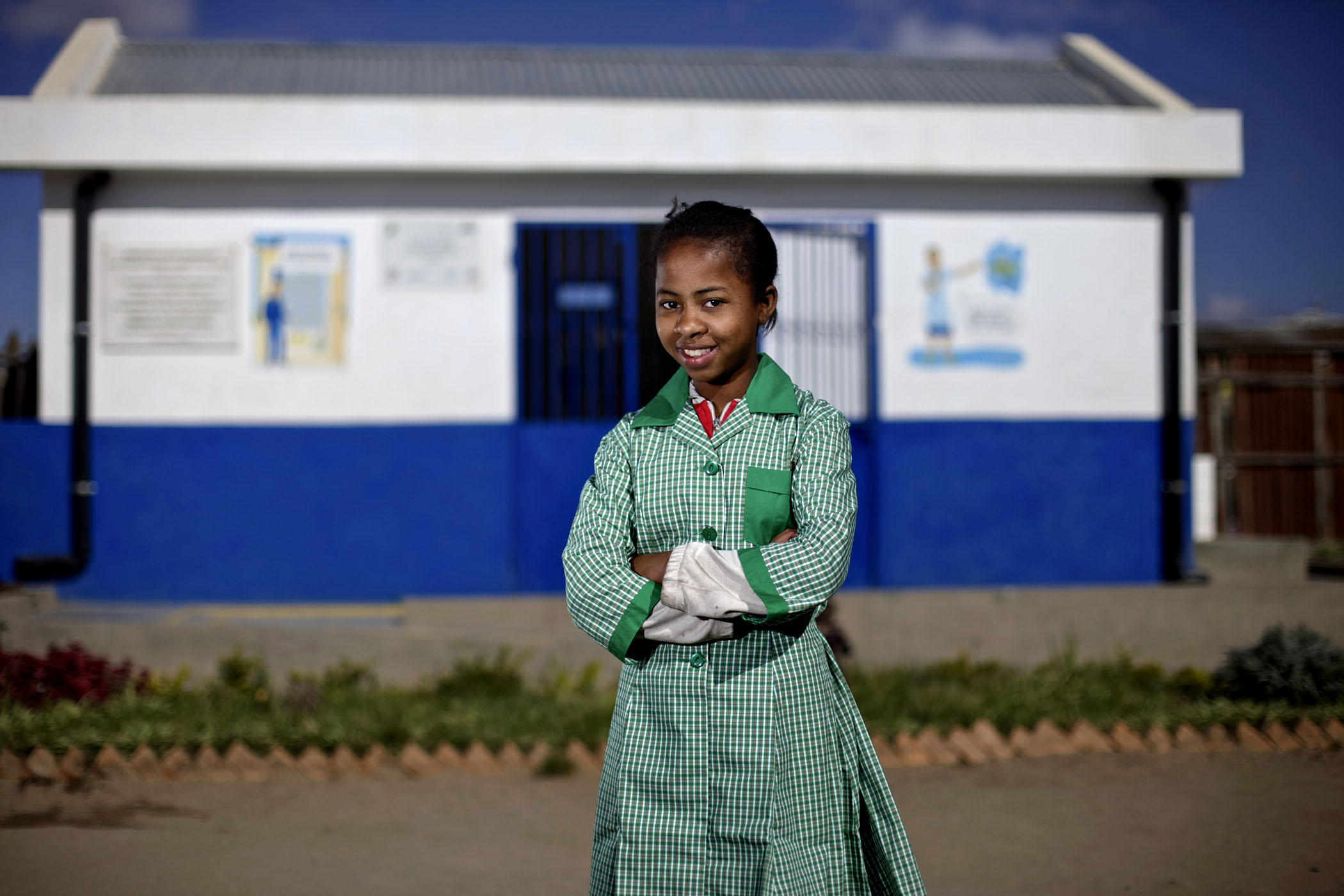 Erika outside the new toilet facilities at her school. "In these toilets I don't have to walk in used and smelly waters to reach the bathroom. At home, my young brothers are constantly exposed to the risk of infections and diarrhoea by having to do so."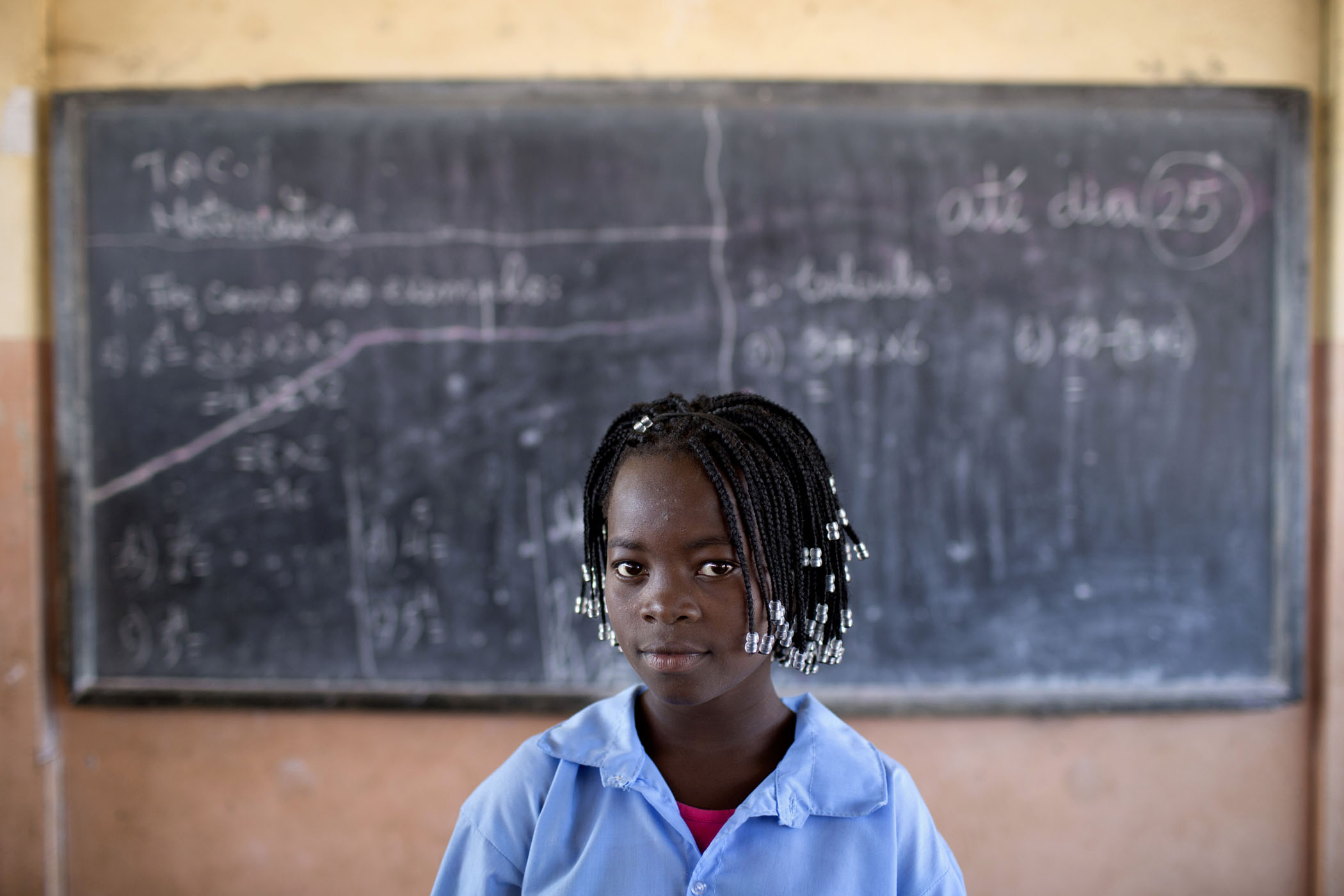 Luria Judite Nguenha is a Grade 7 pupil at Maguiguana Primary School in the Maxaquene Bairro of Maputo. Her parents live in the countryside. Luria was sent to Maputo to live with her uncle so that she could attend school there. "I try not to use the toilet at school. It's really bad."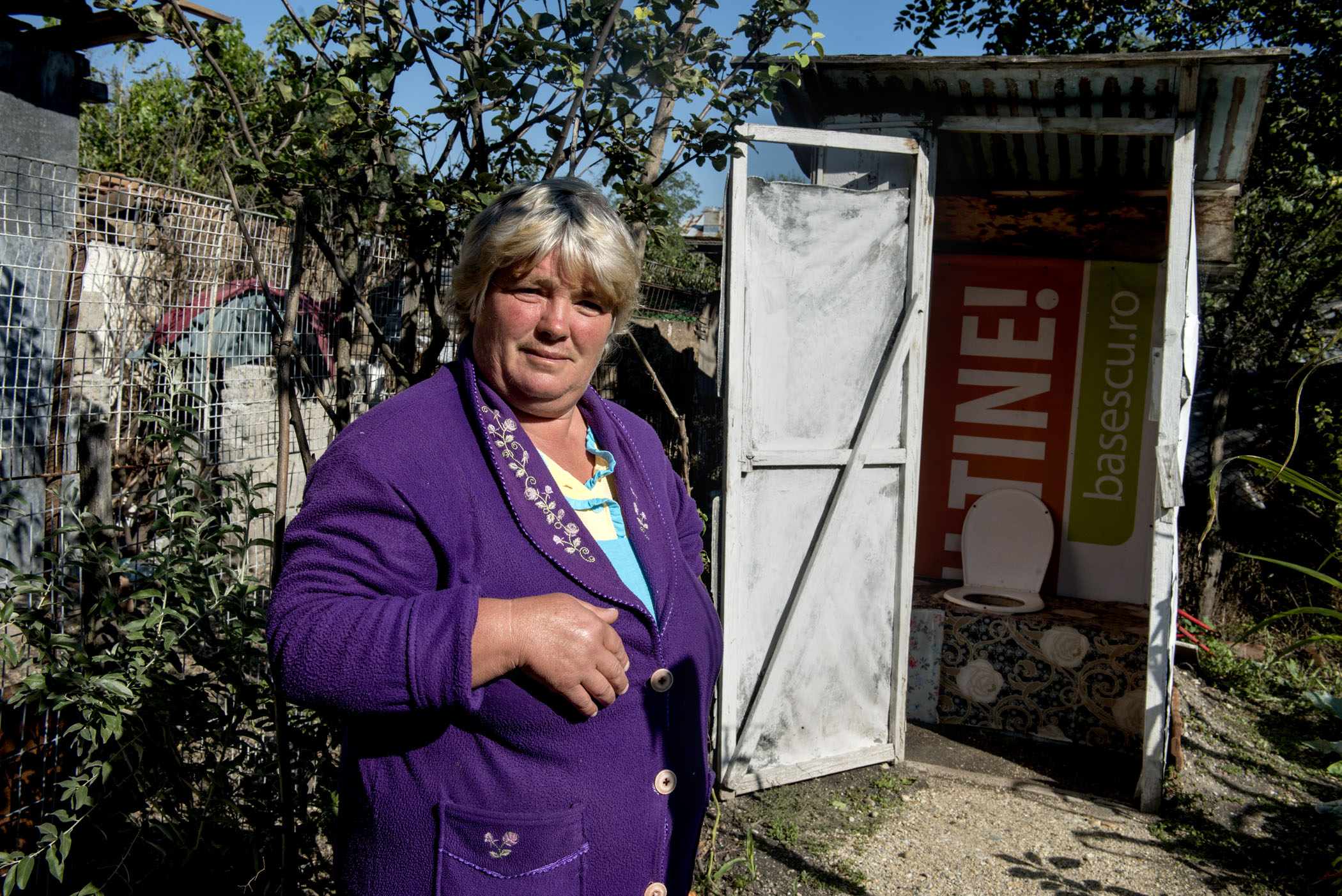 Pana Dumitra (49) beside her outside toilet. She lives, as almost half of the Romanian population do, in the countryside. The municipality provides no running water or sewage. People have wells from which they extract water with electric pumps. The water is used in the kitchen and, if they have built one, for an inside toilets. Dumitra also has a small inside toilet, but it is only used by her nephews, when they pay a visit. She always uses the outside toilet, even in winter.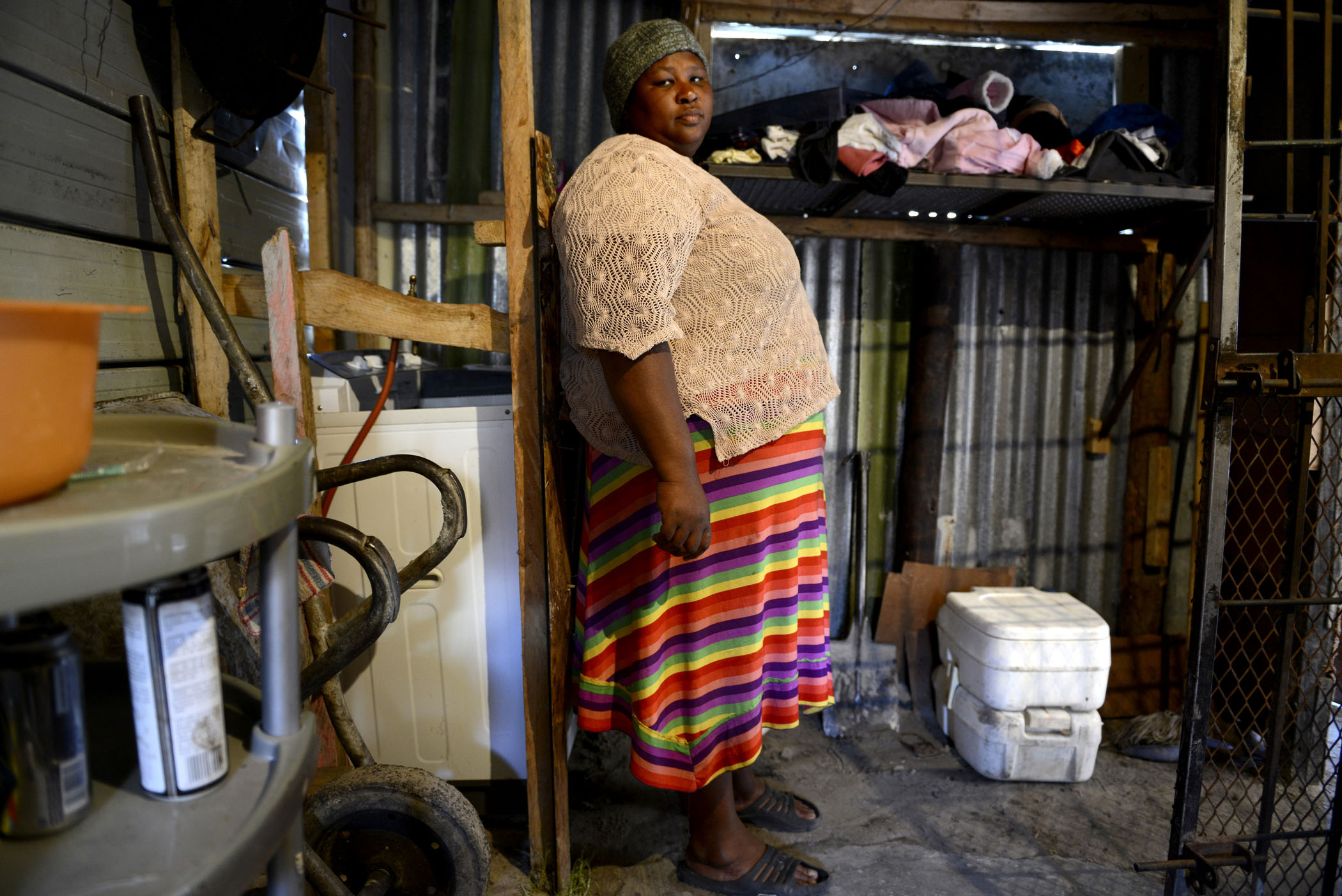 Nombini at her home beside her two Porta Potties, which are used by the 12 people who live with her. When she first moved to Khayelitsha in 2005, she did not have a toilet so she had to go in the bush, across a main road. "It was terrible in the bush, the cars hit you. When we were given a Porta Potty in 2009, it was much better than going in the bush. Flush toilets are first class compared to the Porta Potty though. My dream is to have a flush toilet."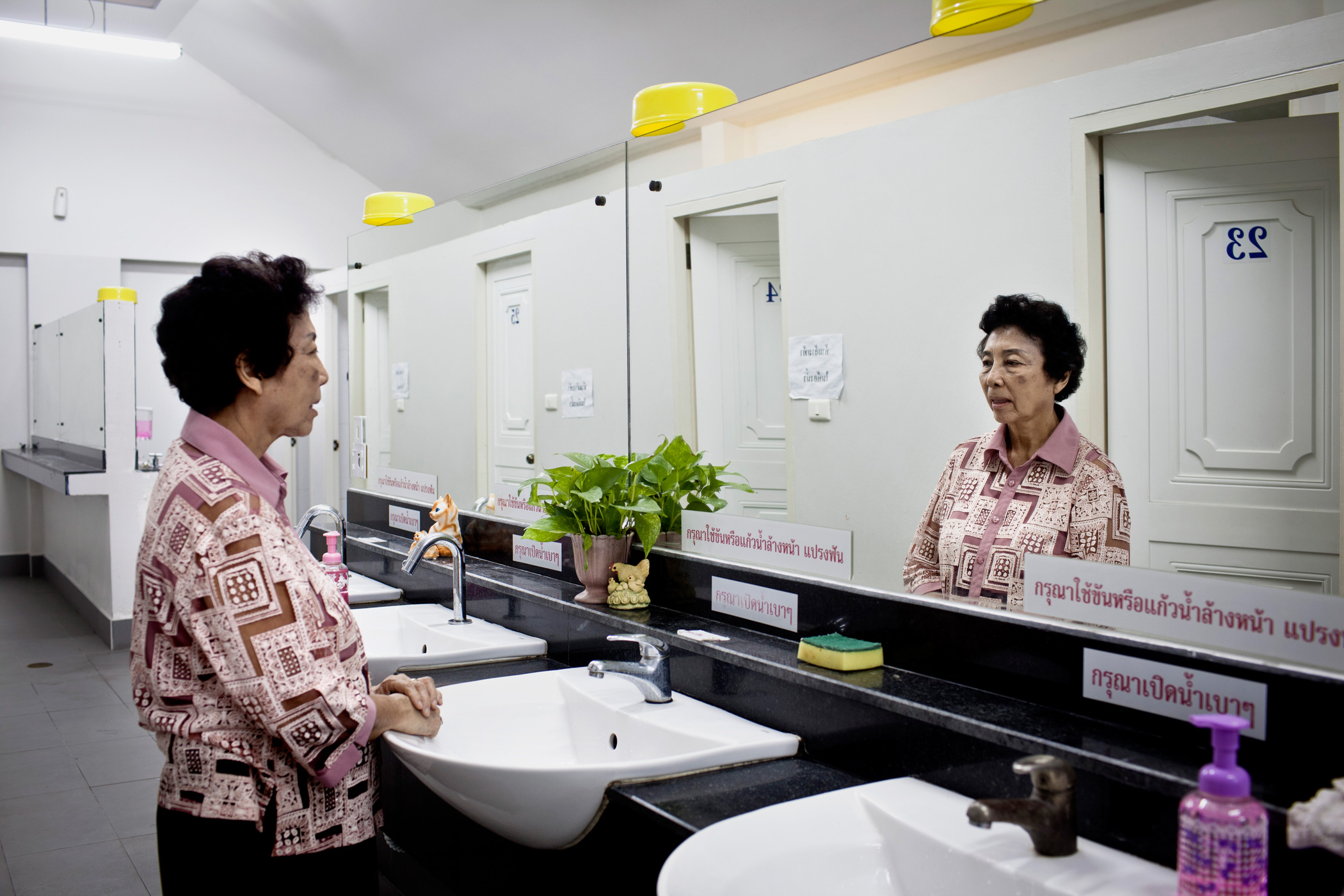 Sineha uses a public toilet which is inside the temple she visits. "They are convenient and cleaned daily by a maid. It is a safe place because we have security guards here 24 hours a day and separate toilets for men and women."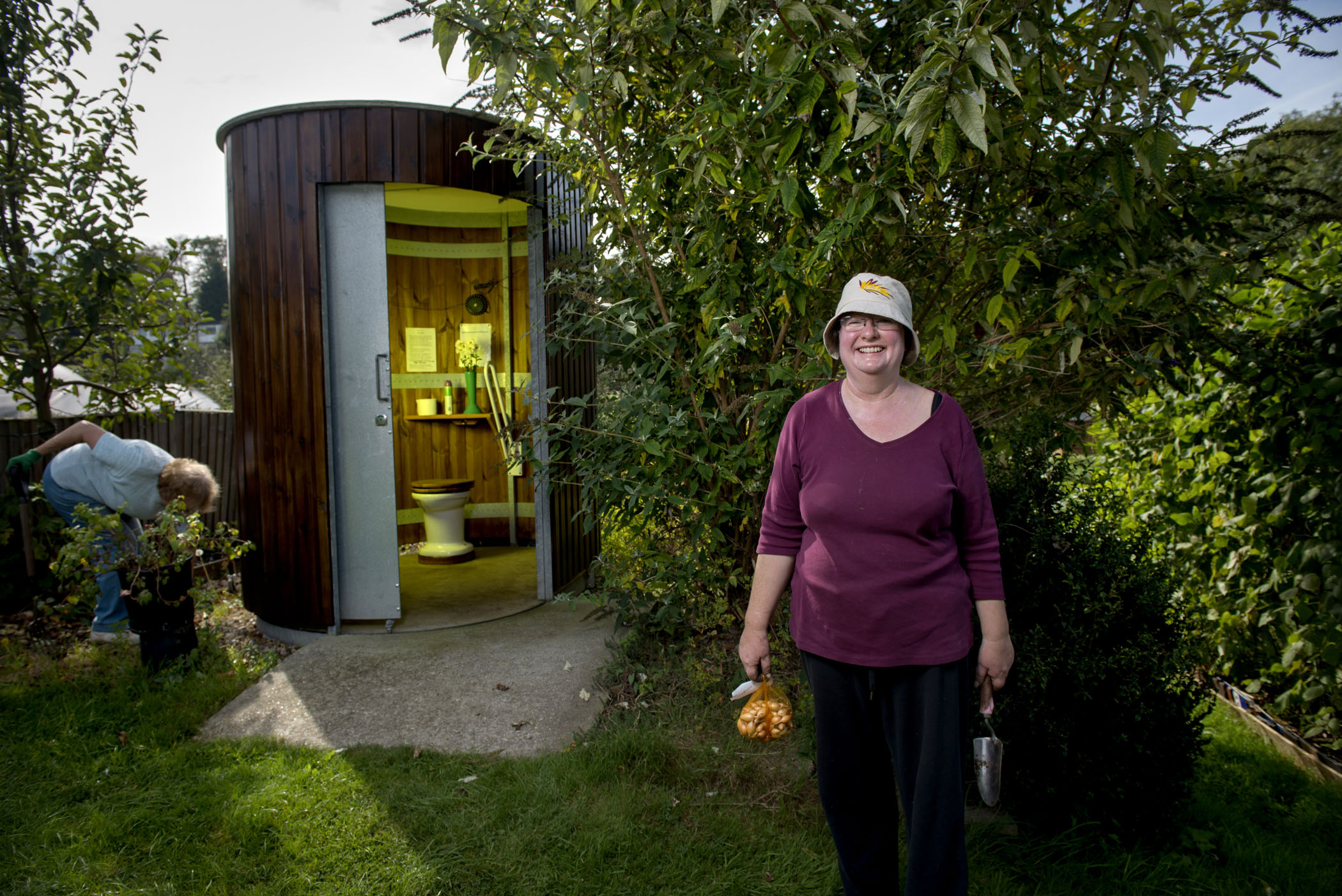 Helen Skelton, of the Finchley Horticultural Society, outside the Kazubaloo KL2 waterless toilet at the Gordon Road Allotments in Finchley, North London.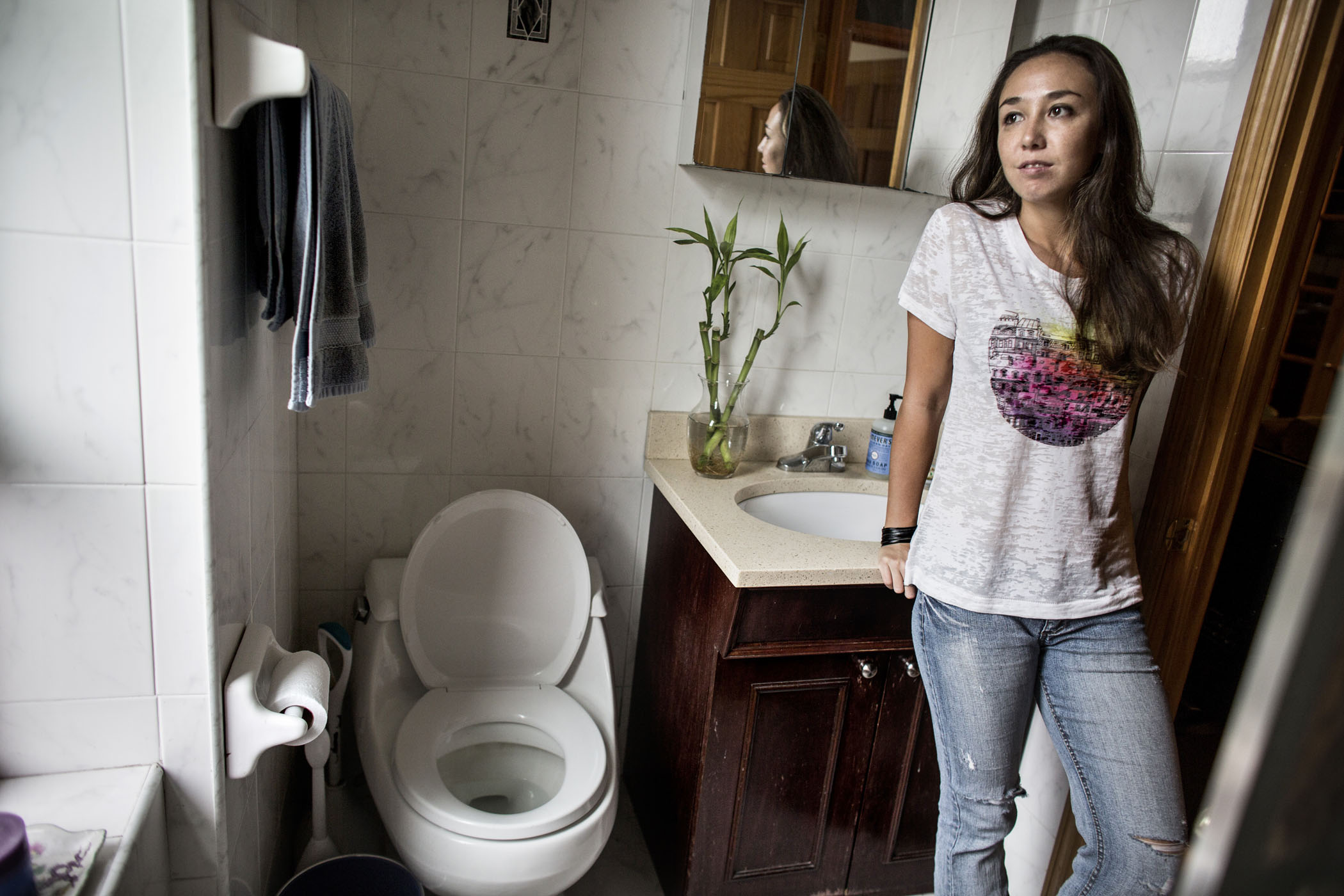 Mary Dennis is a writer who lives in New York City. "Living with two housemates, it is important to schedule our bathroom time and take turns cleaning it. I used to live in Beijing, where I had to use a public bathroom as my apartment didn't have a private toilet. While it was safe and relatively clean, I used to hate putting my coat on just to go to bathroom in the middle of night during winter. That experience made me really appreciate the privacy and comfort of having a clean toilet at home."