For many people in the Pacific, 'climate change' isn't just a concept. It's a reality.
Climate change manifests in many different ways:
rising sea levels, powerful cyclones, changing weather pattern, coastal erosion, thawing permafrost, coral bleaching, deforestation, altered animal migration patterns, disrupted hunting and fishing and human migration from affected areas.
All of these are threatening the sustainable ways of life of communities across the Pacific, the largest region on the planet.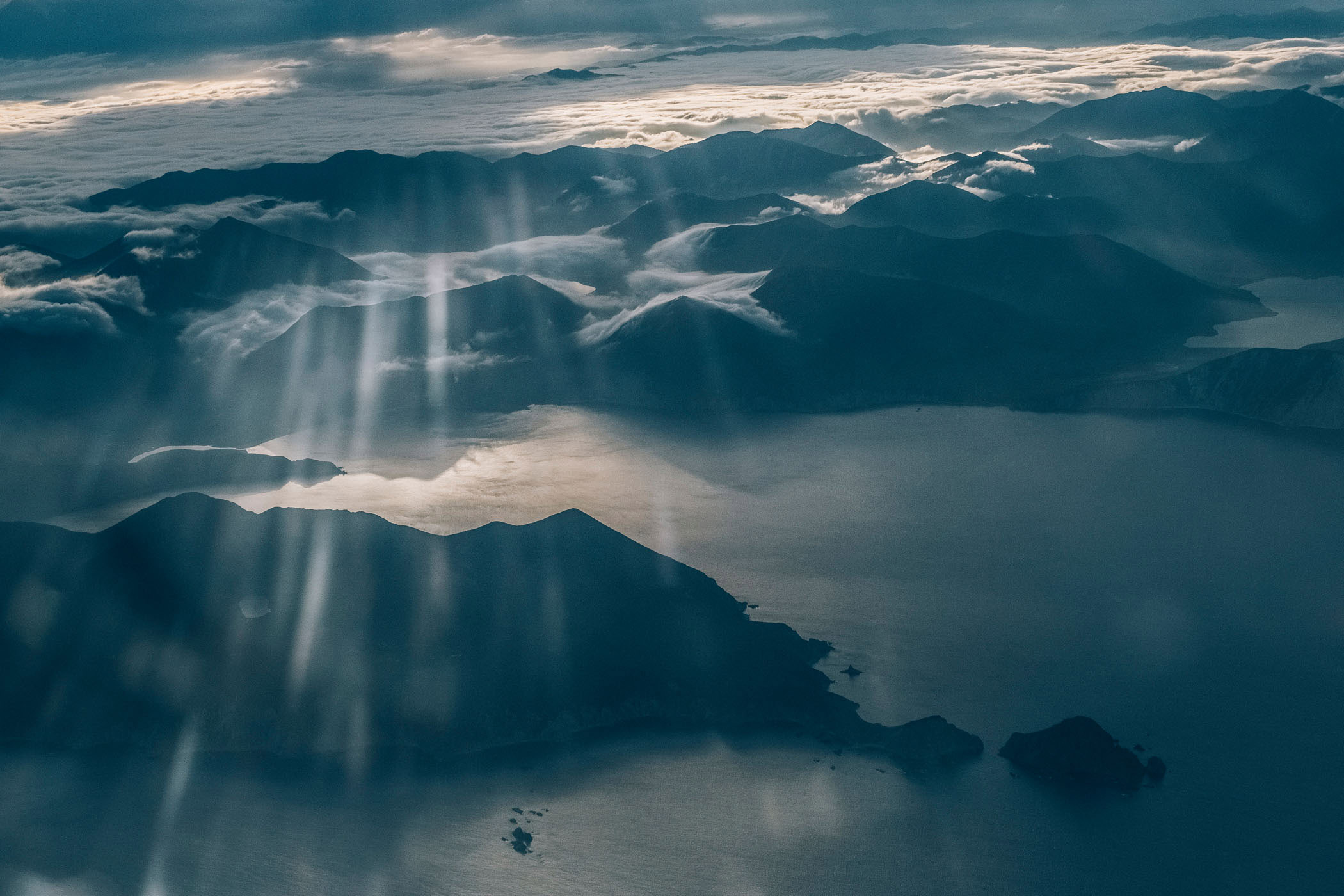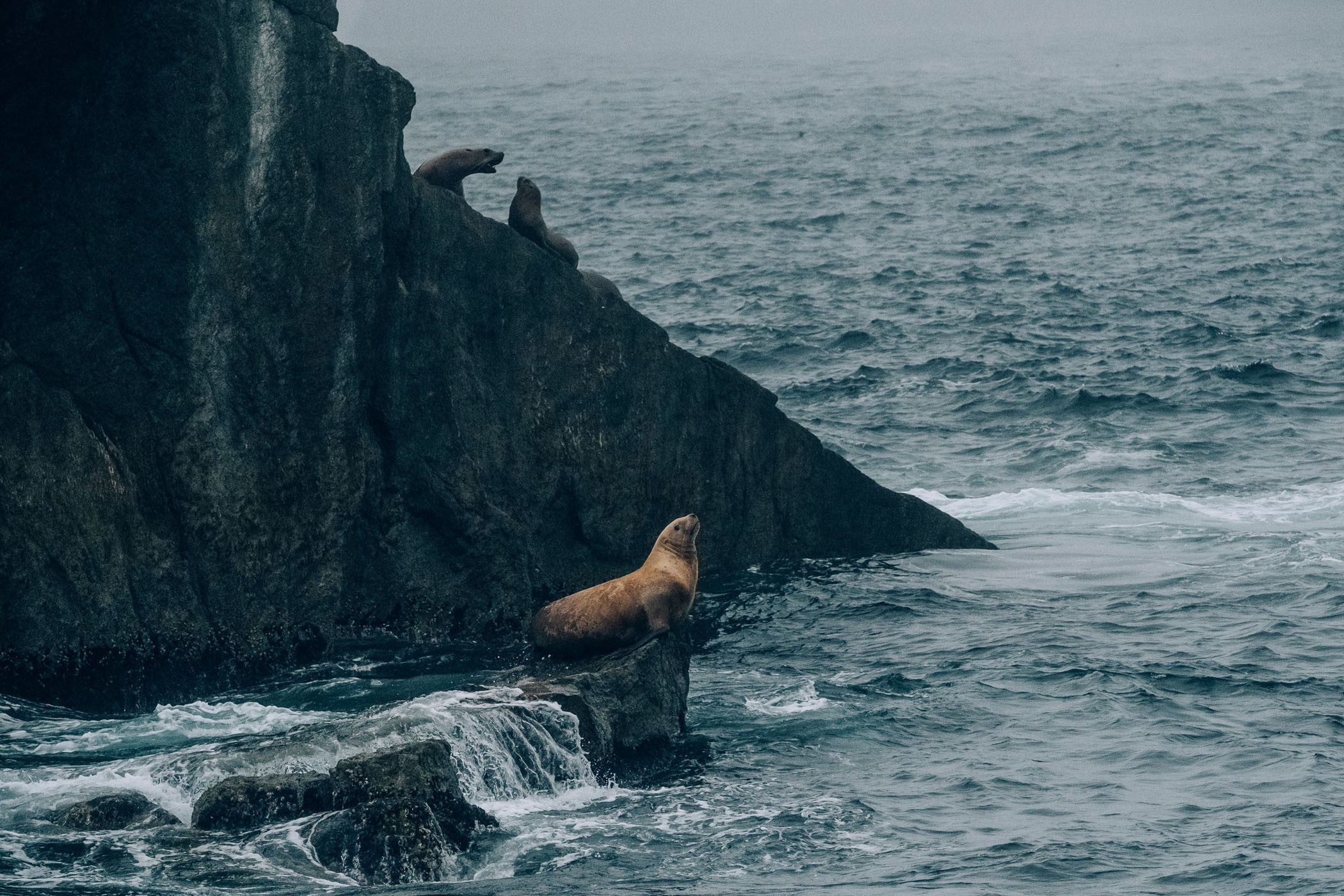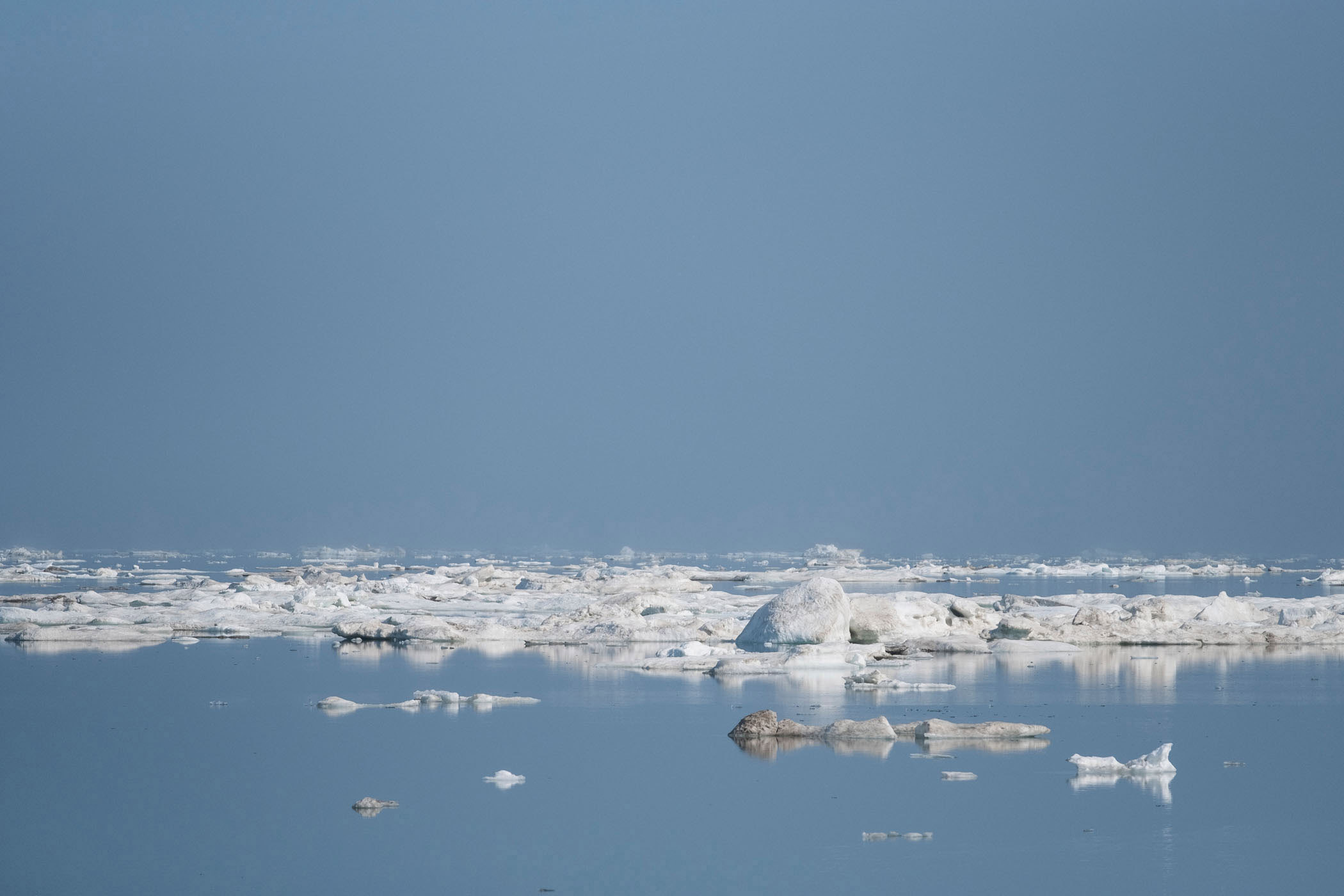 The consequences of climate emergency in the Arctic regions of Alaska and Russia are no different to those in the South Pacific. Everyone is affected.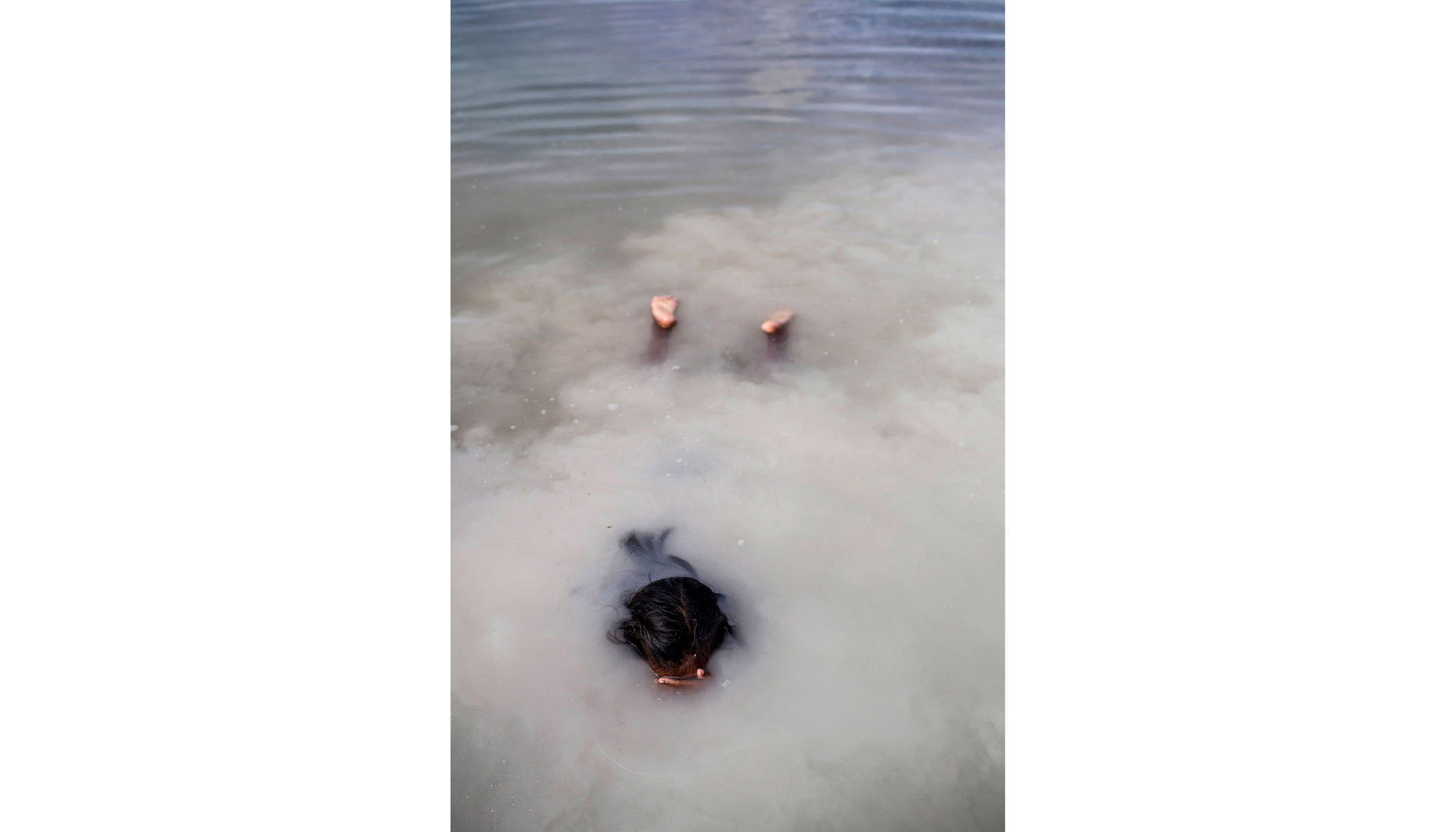 When I first started working on Warm Waters in 2013, I intended to show how climate change is affecting Papua New Guinea.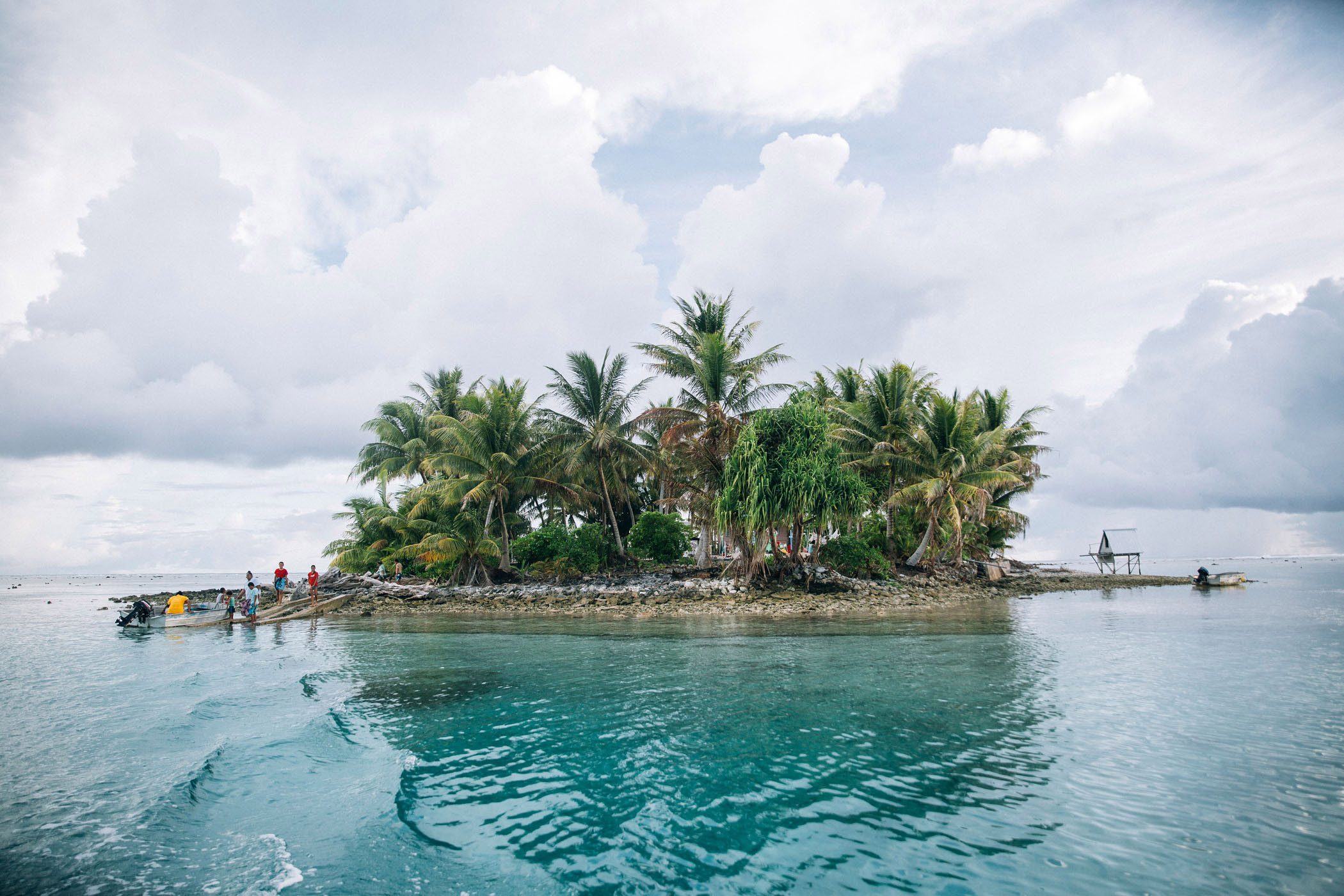 Slowly, the ubiquitous evidence of the effects of climate change in the Pacific overwhelmed me.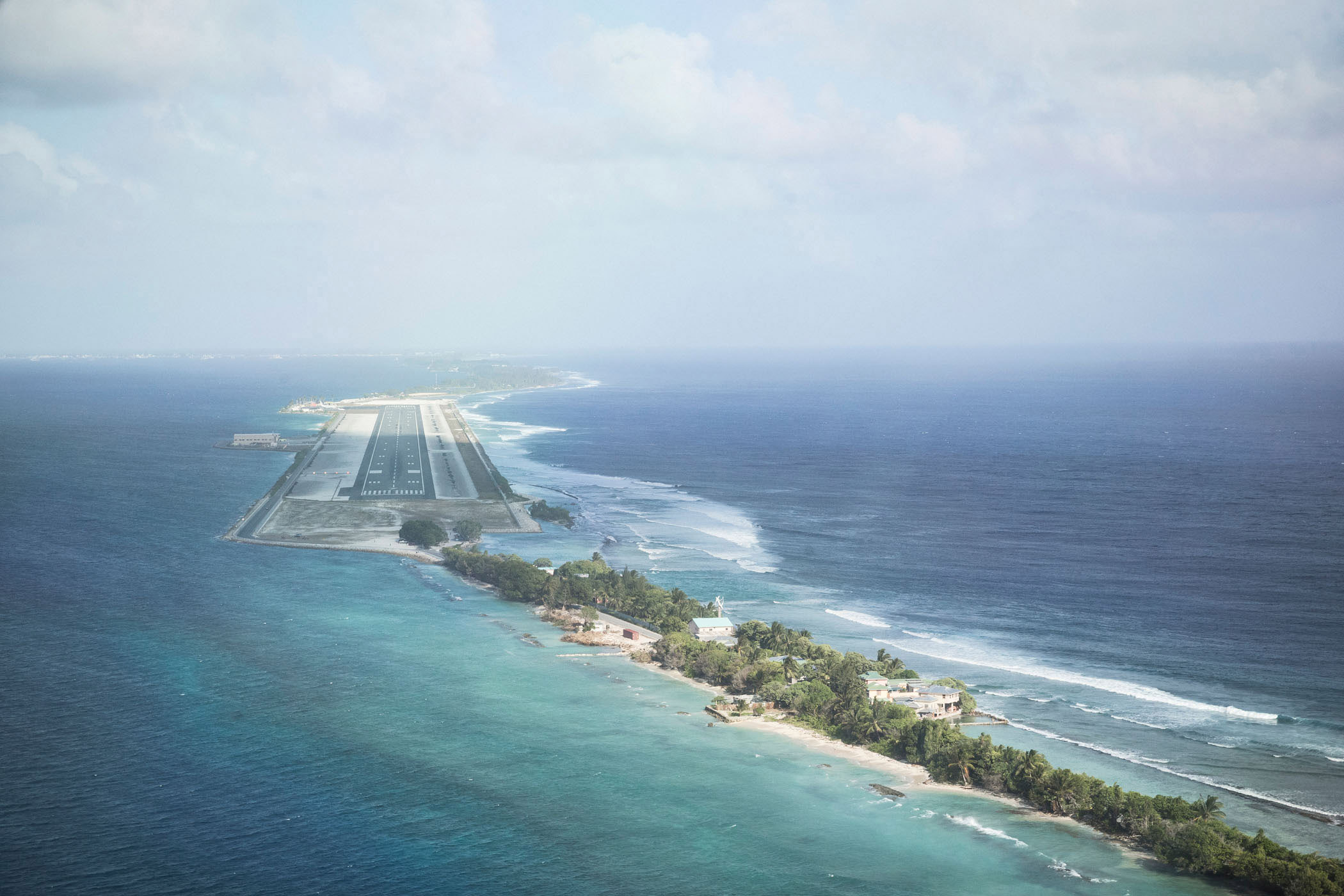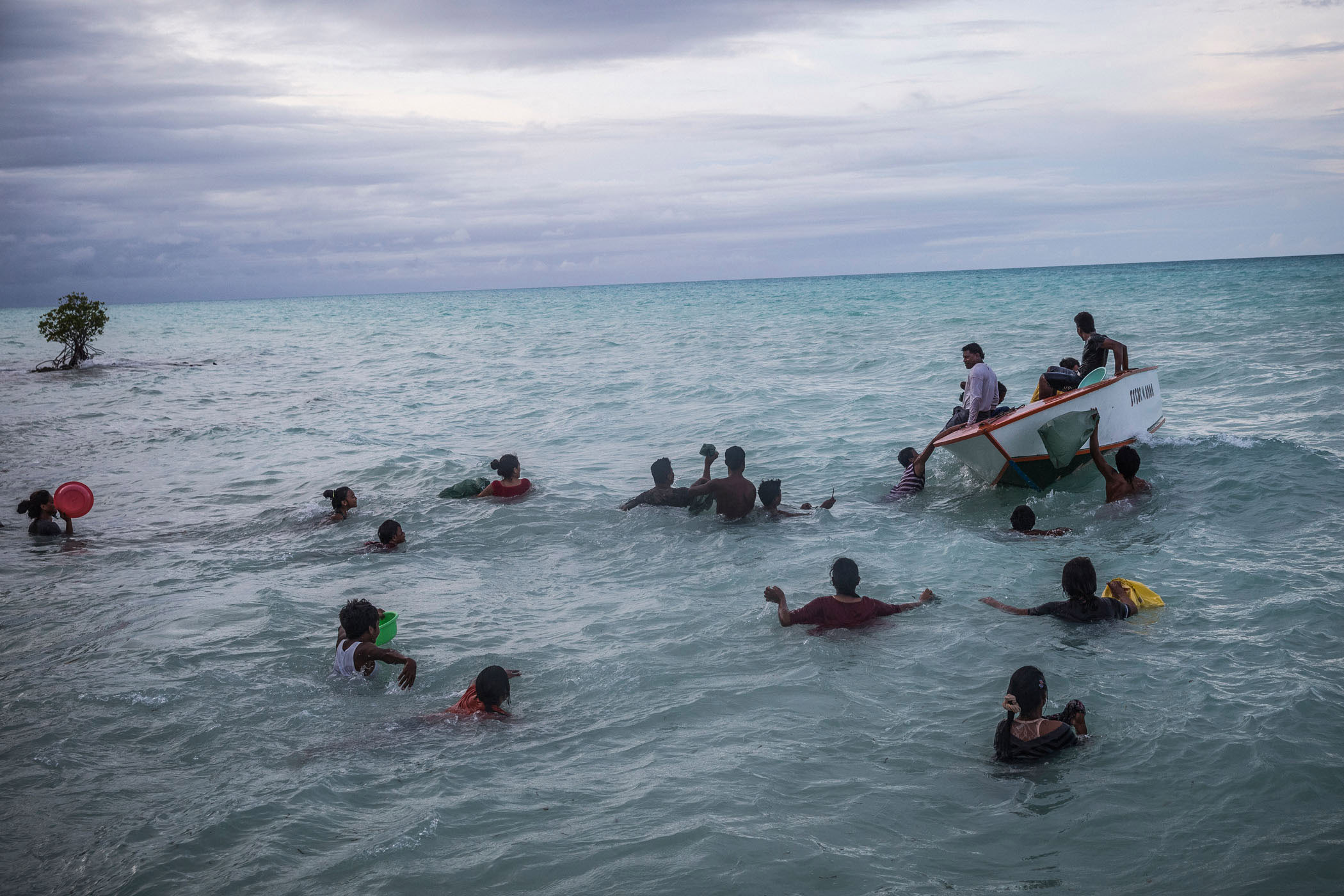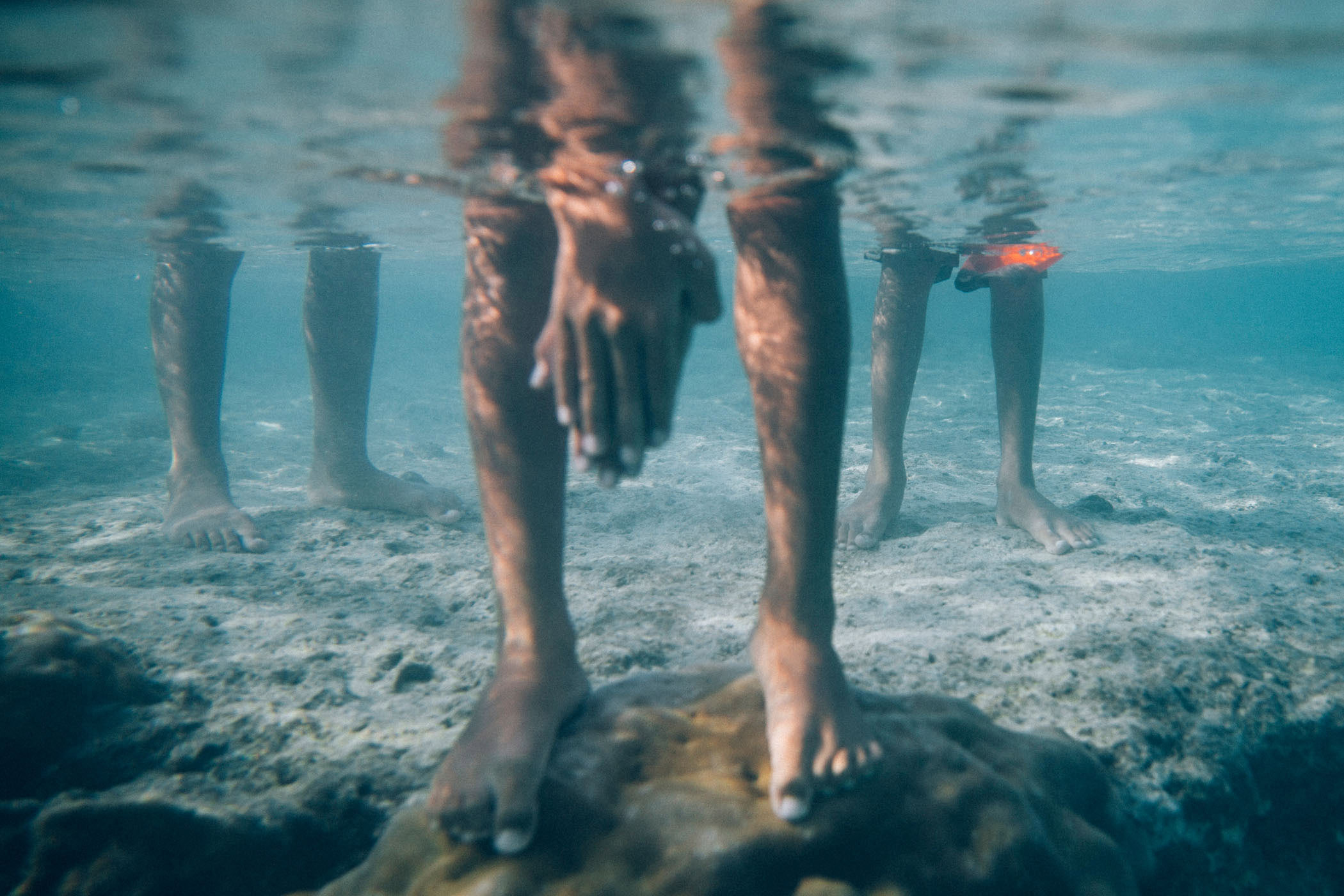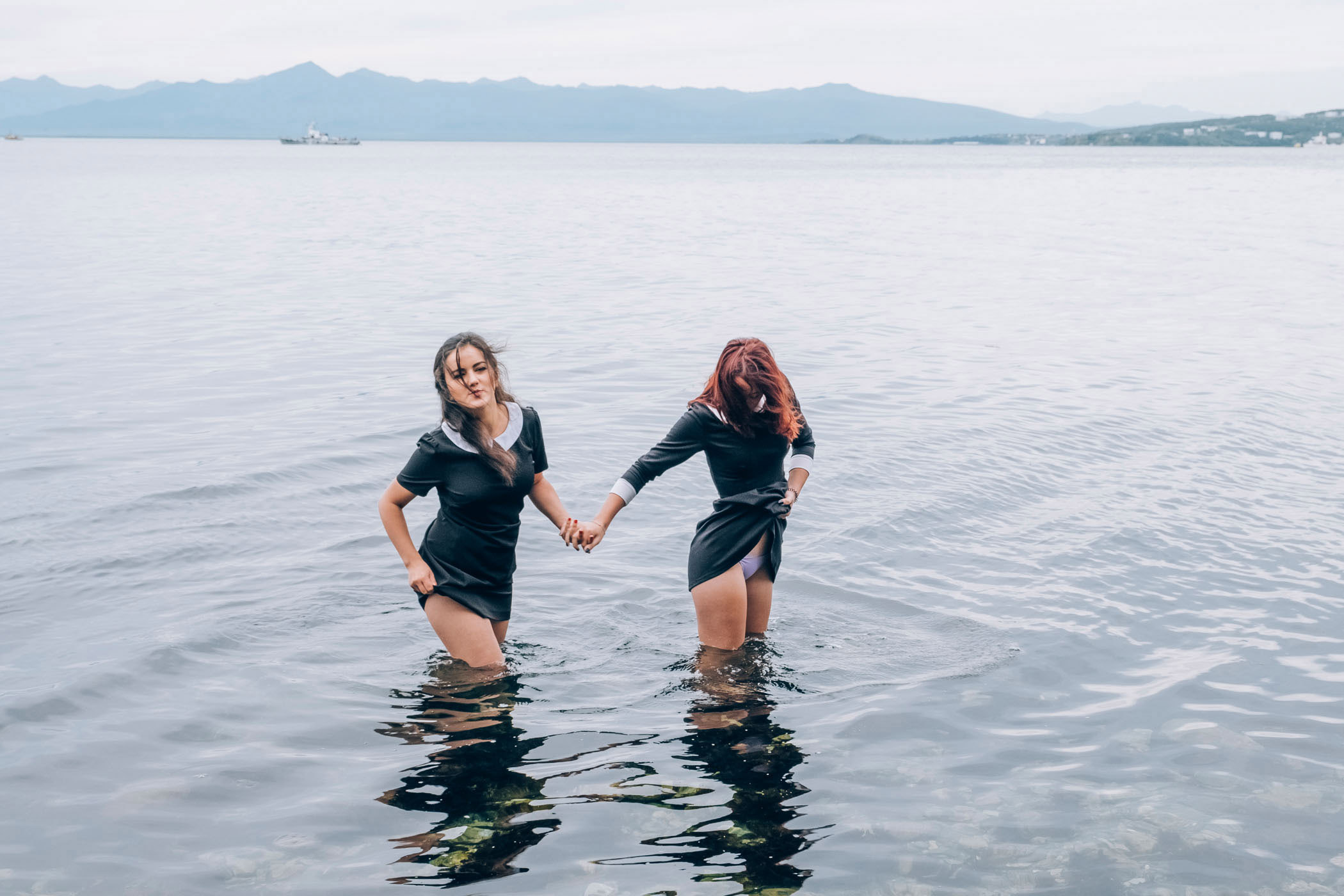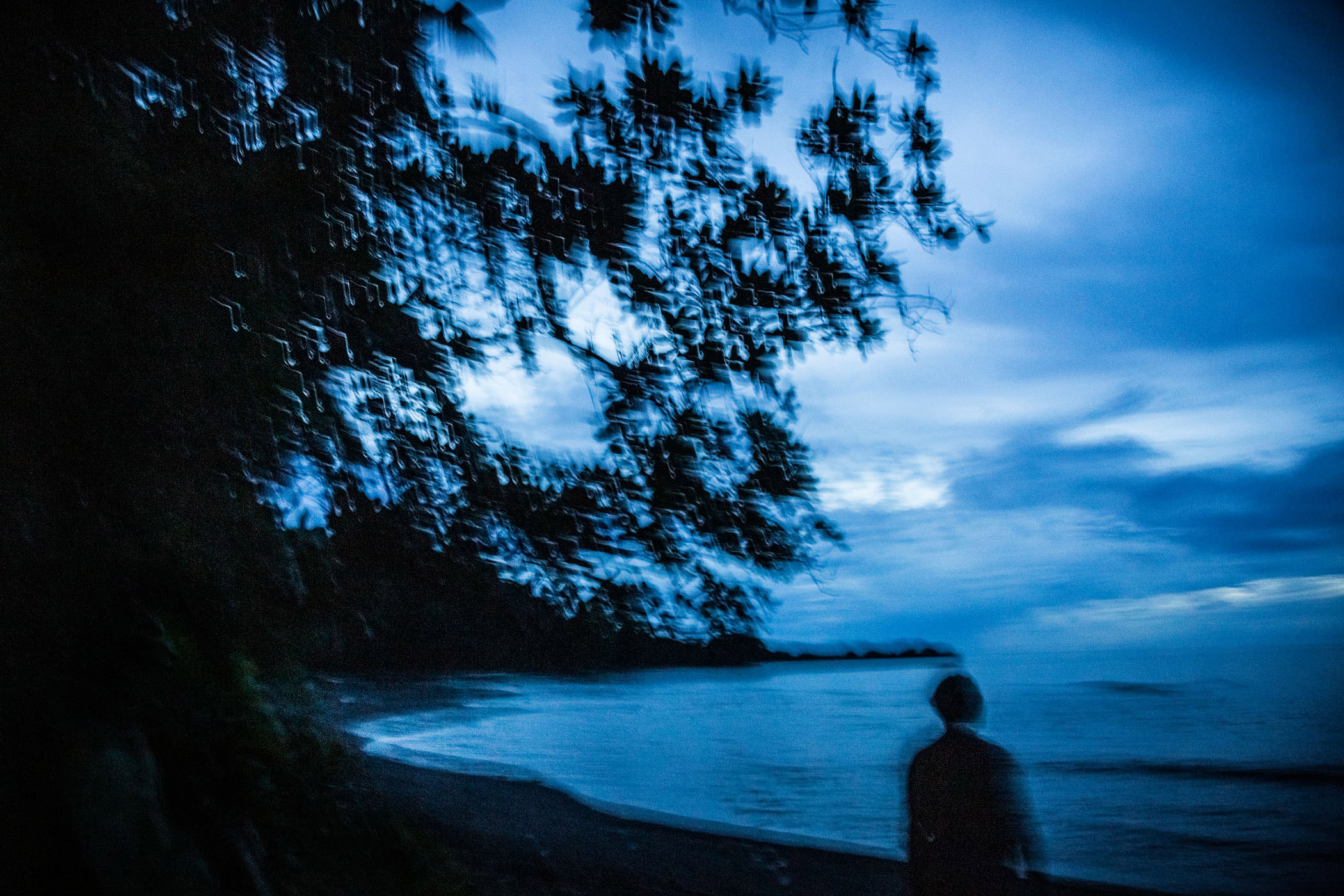 Covering 18 territories of the region, Warm Waters came to stretch from the northernmost tip of the United States in Point Barrow, Alaska ...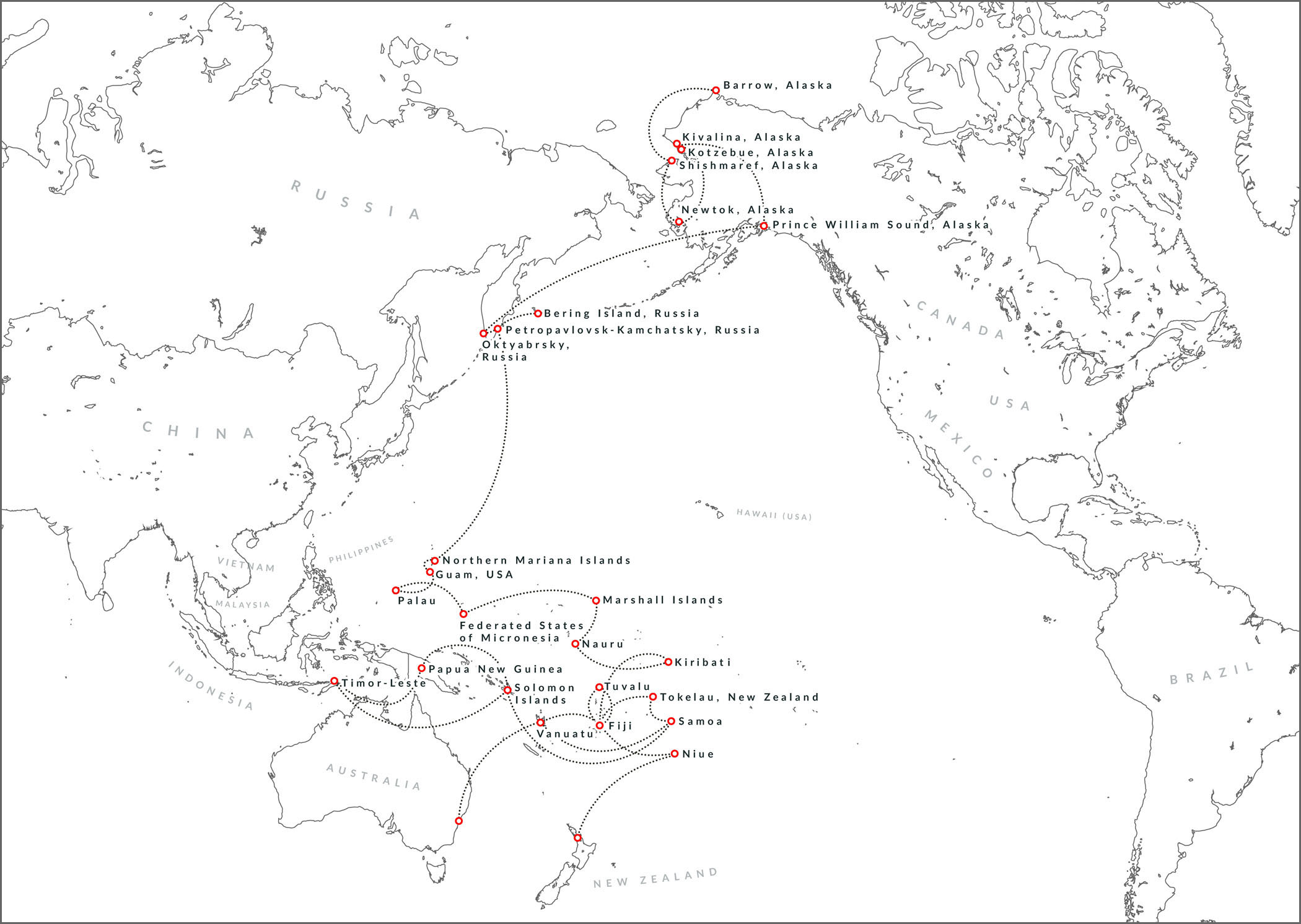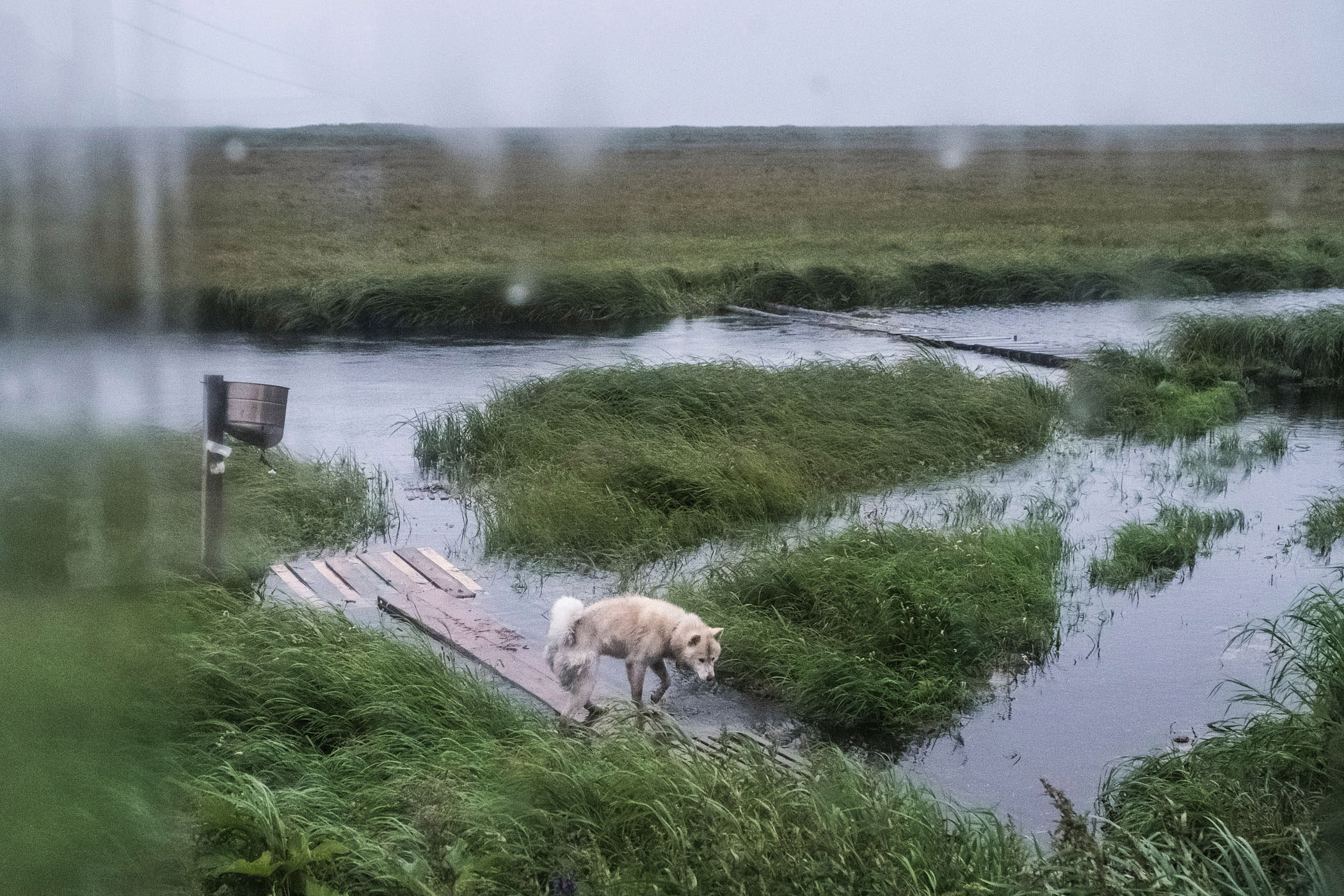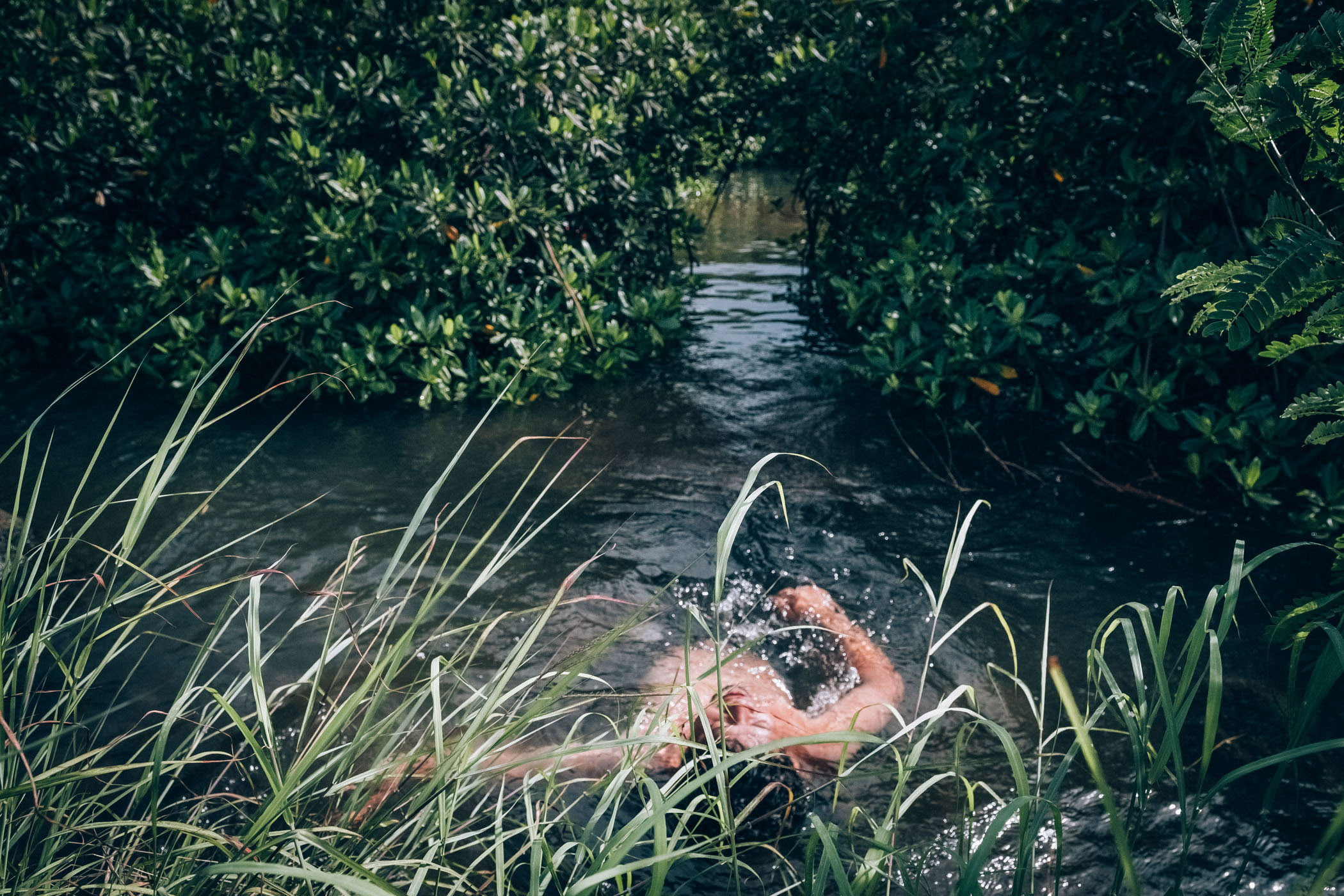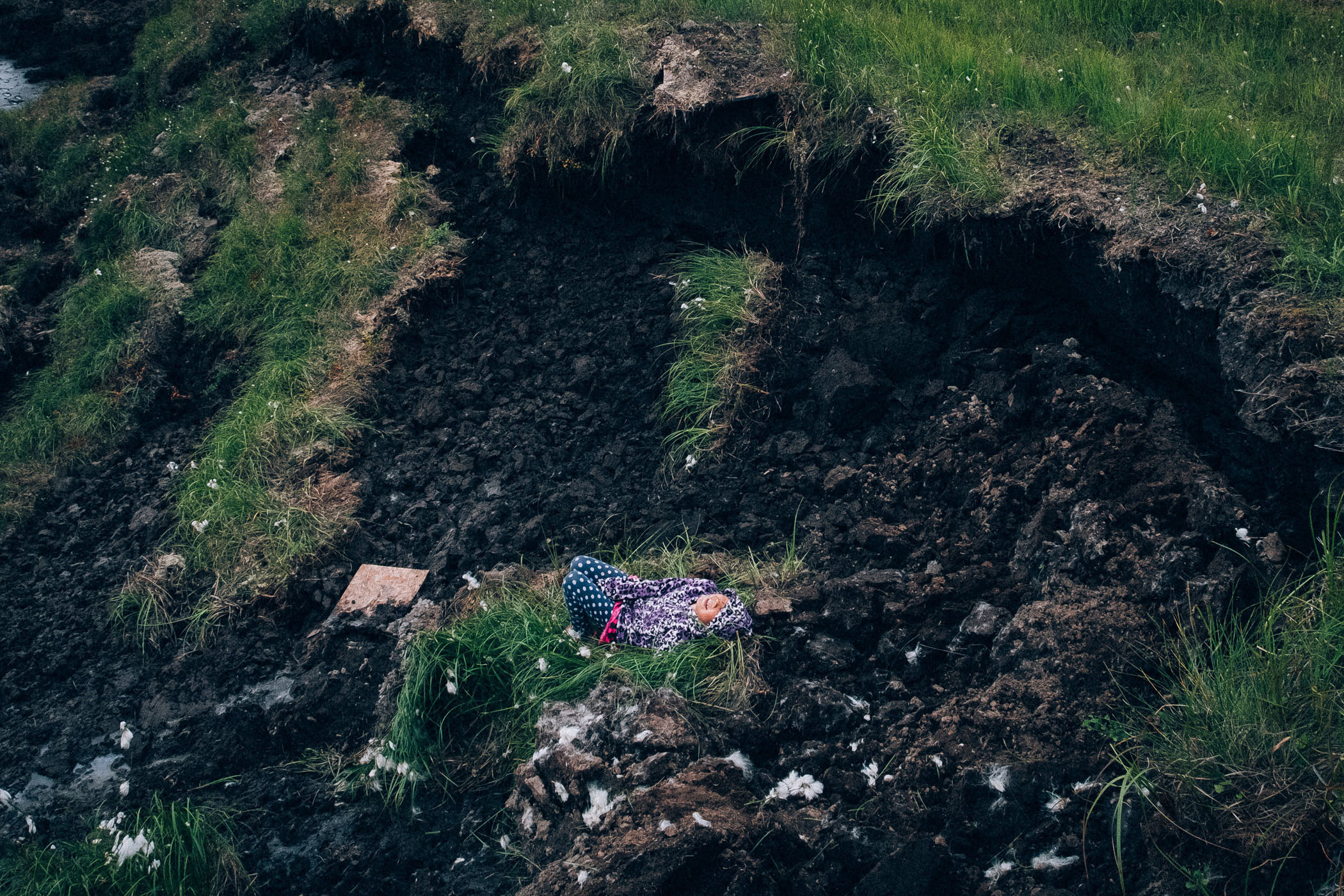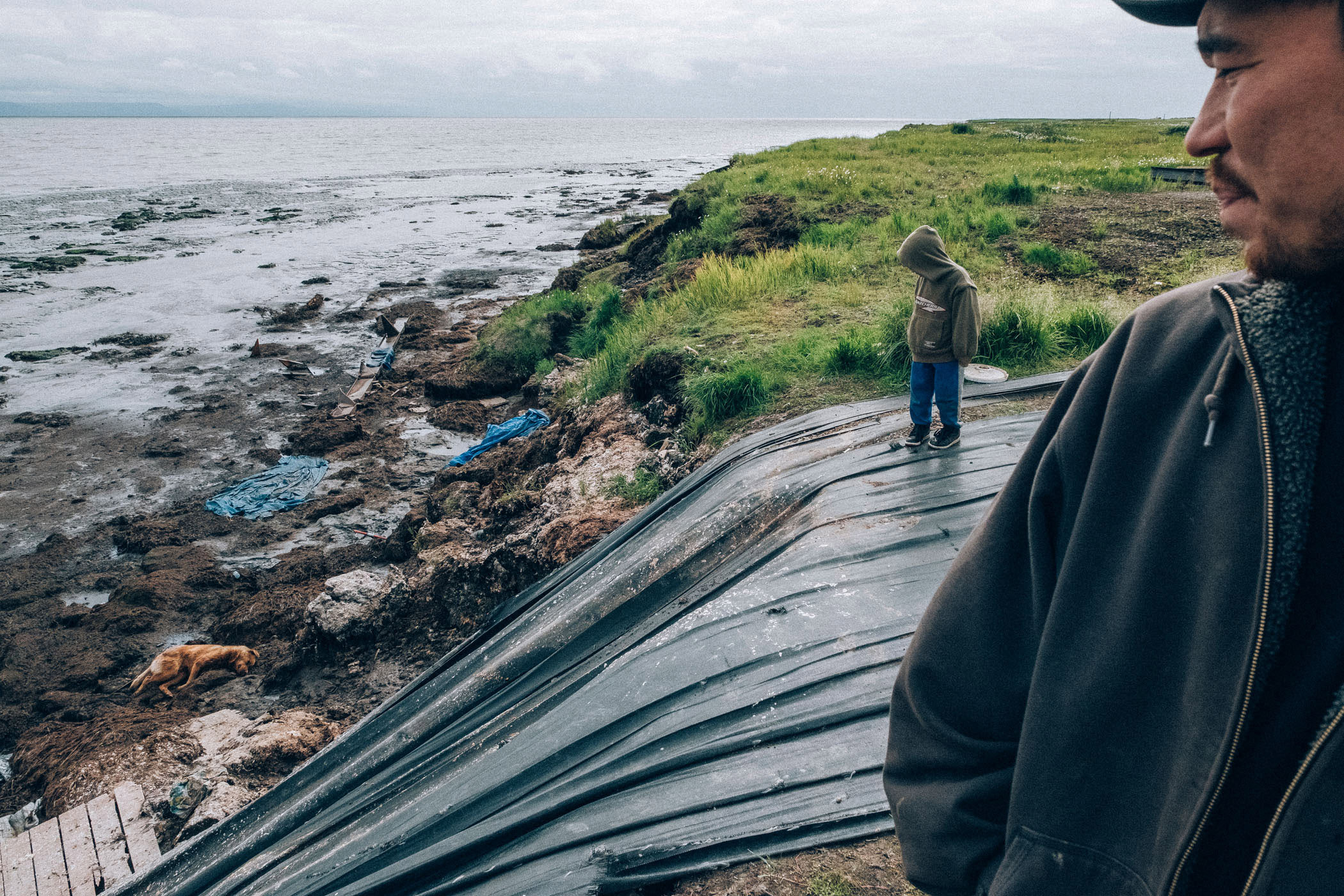 ... to the southernmost islands in the Pacific, Niue and New Zealand's Tokelau.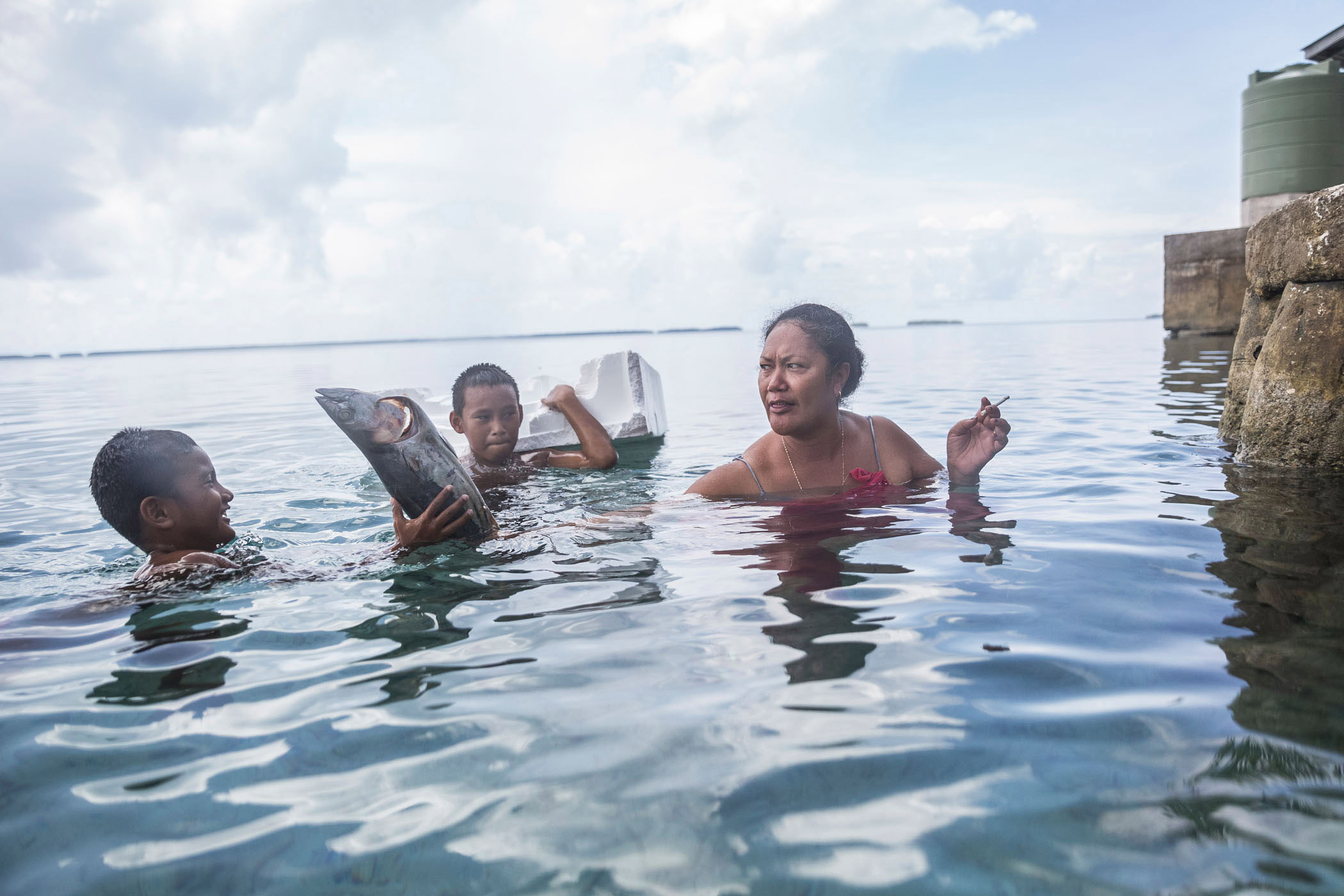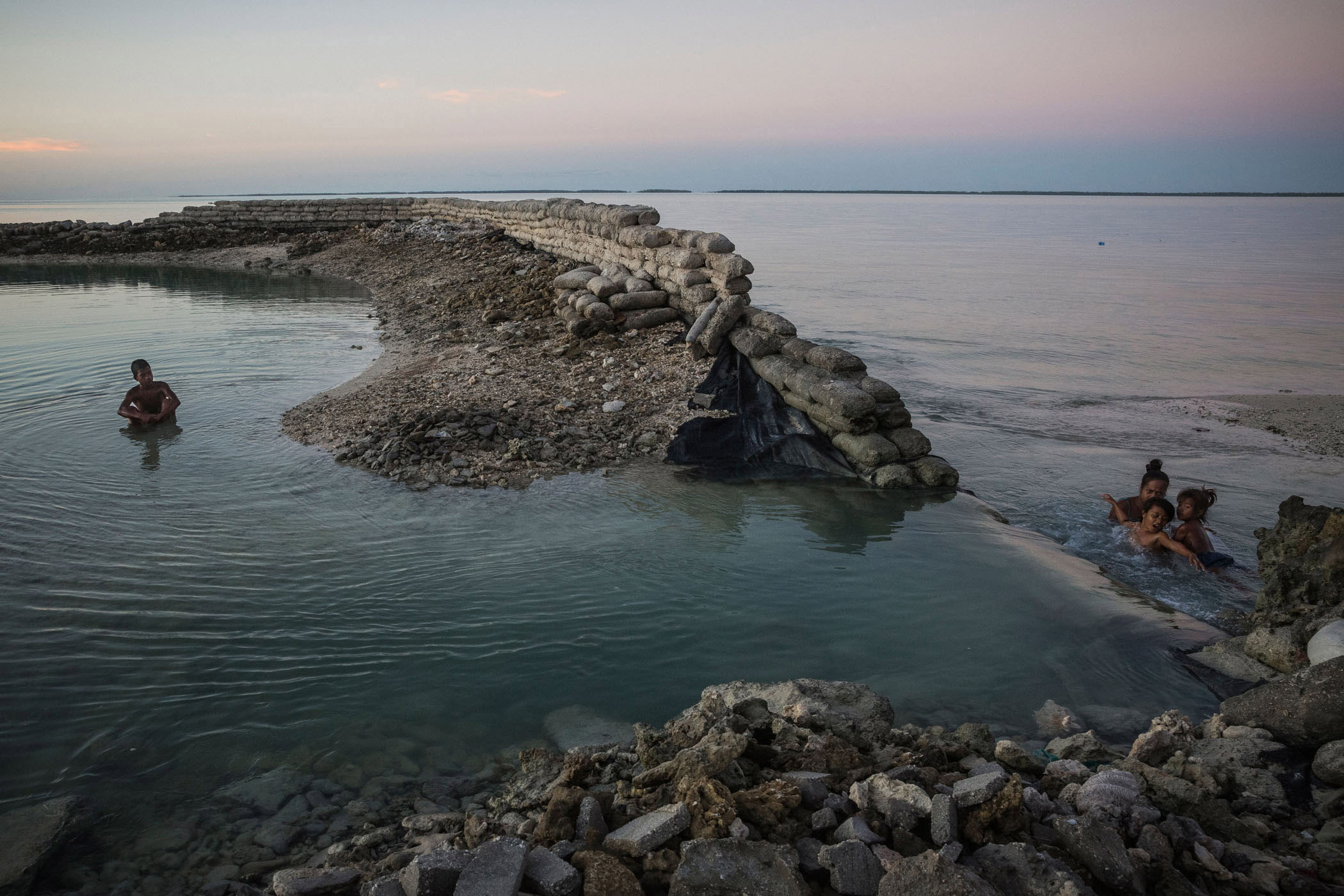 Oceania and the Arctic are difficult places to work.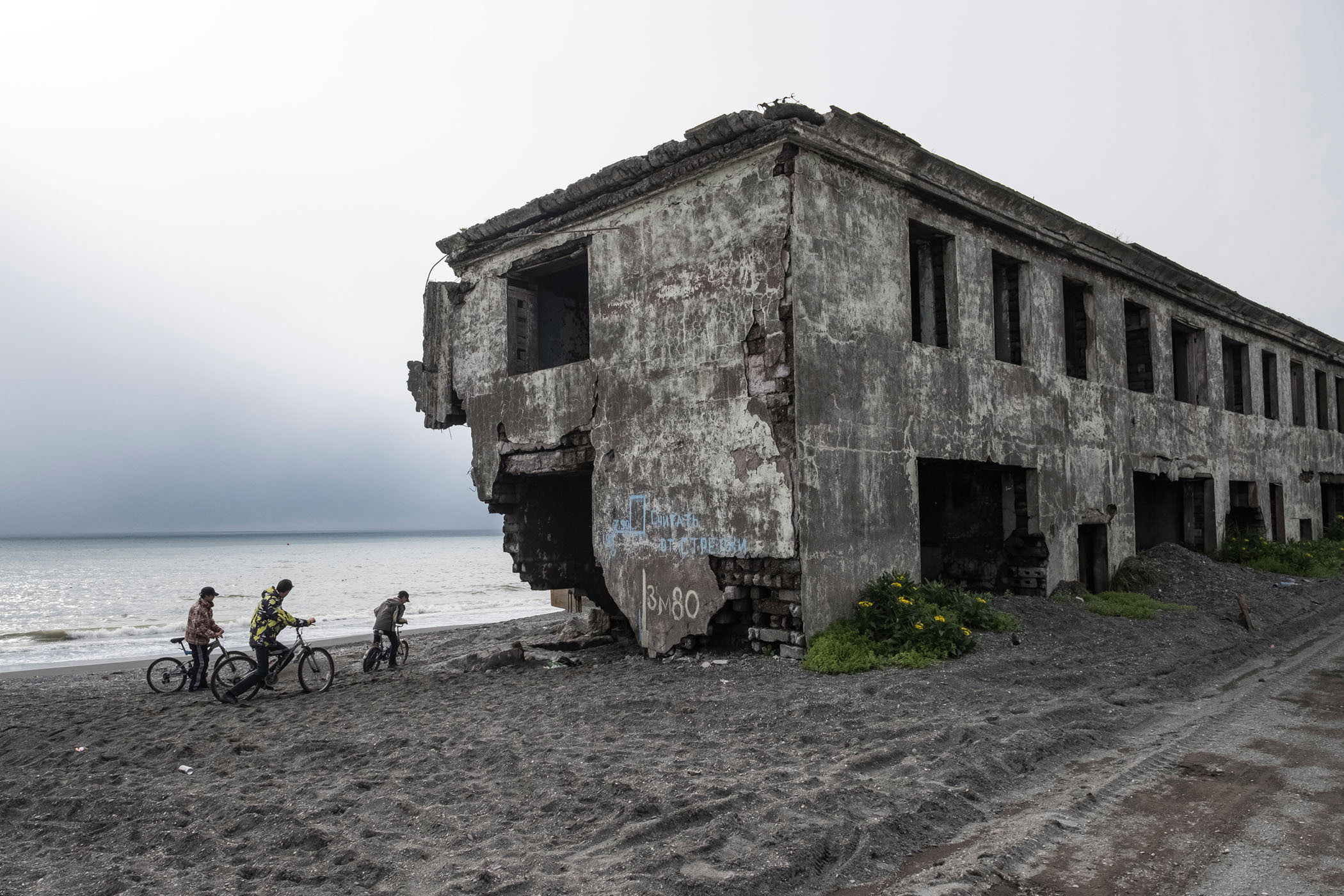 Many tiny, distant islands scattered across an immense body of water and remote villages hidden in the wilderness that are extremely difficult to reach.
Most people have never heard of these places.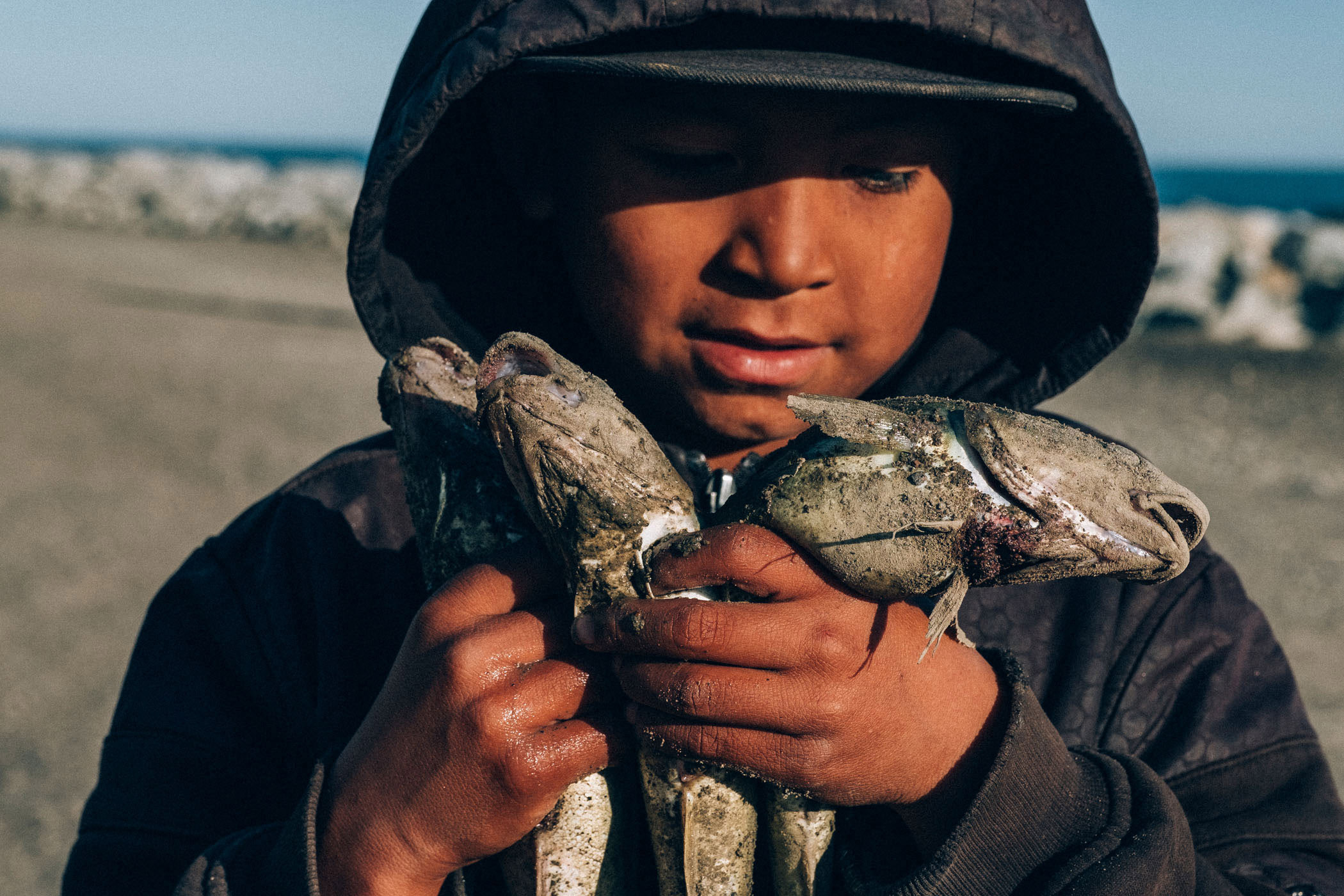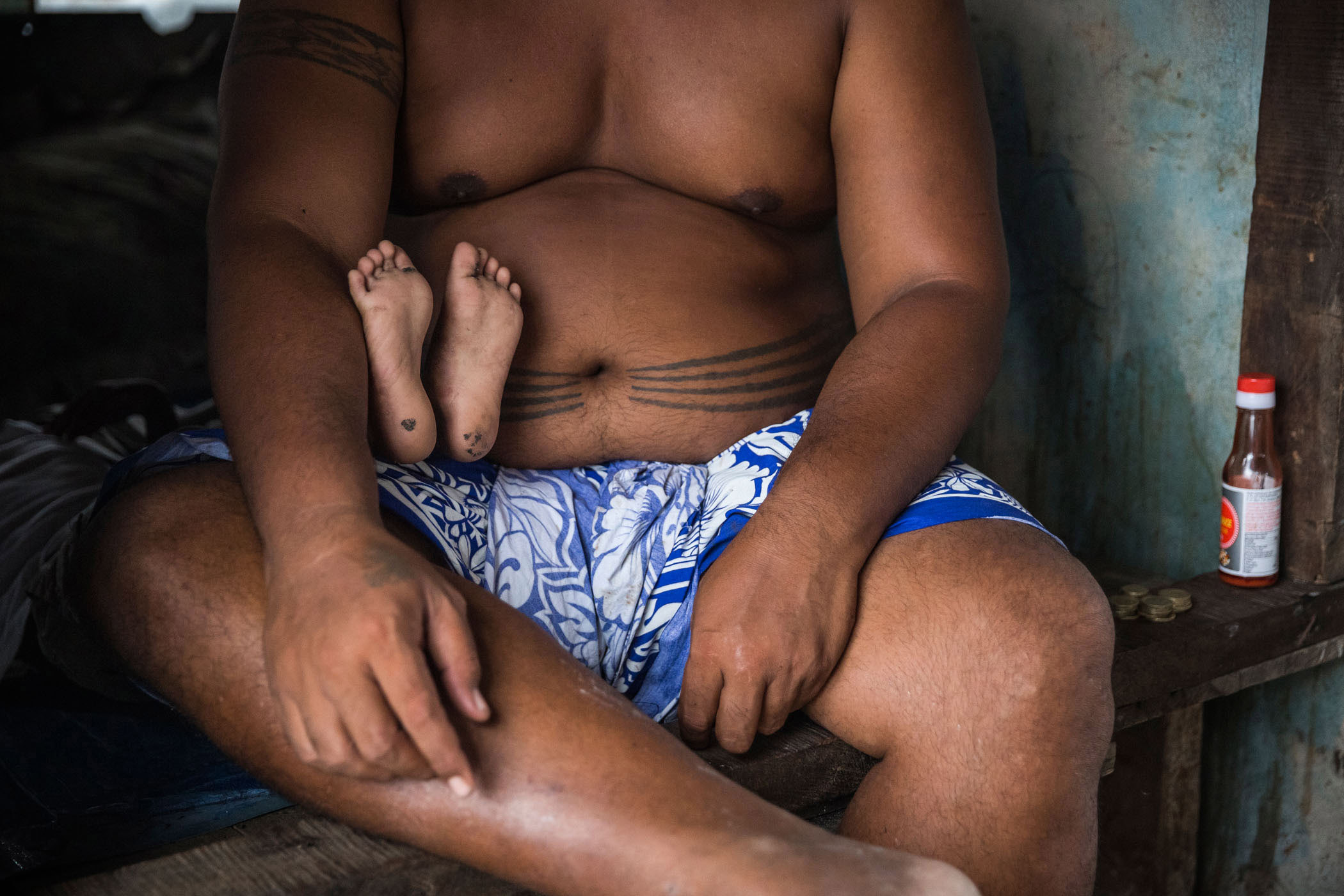 Yet, this is where people are experiencing first-hand the harsh impact of a changing climate, something that has yet to impact significantly on the lives of people living in the developed world.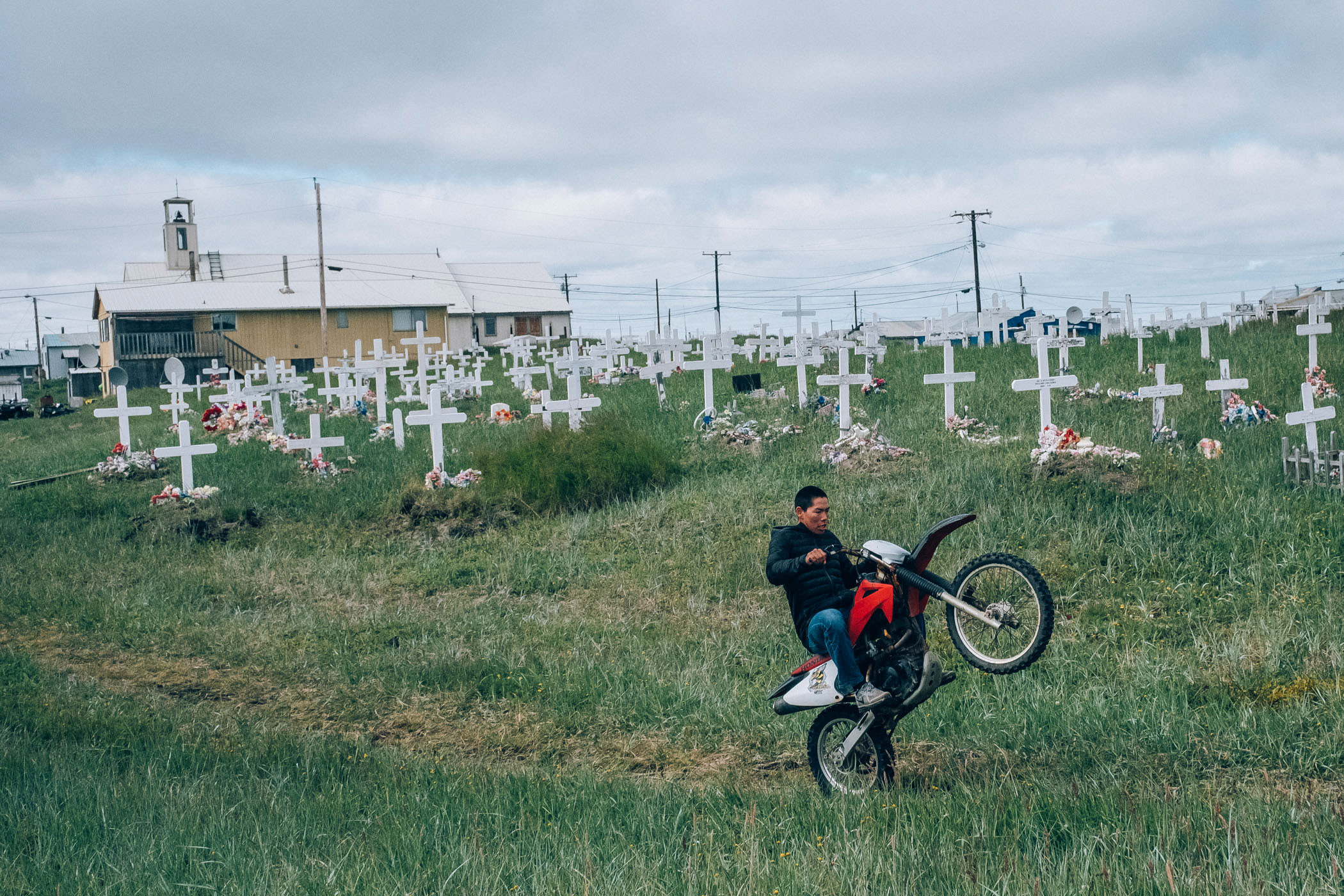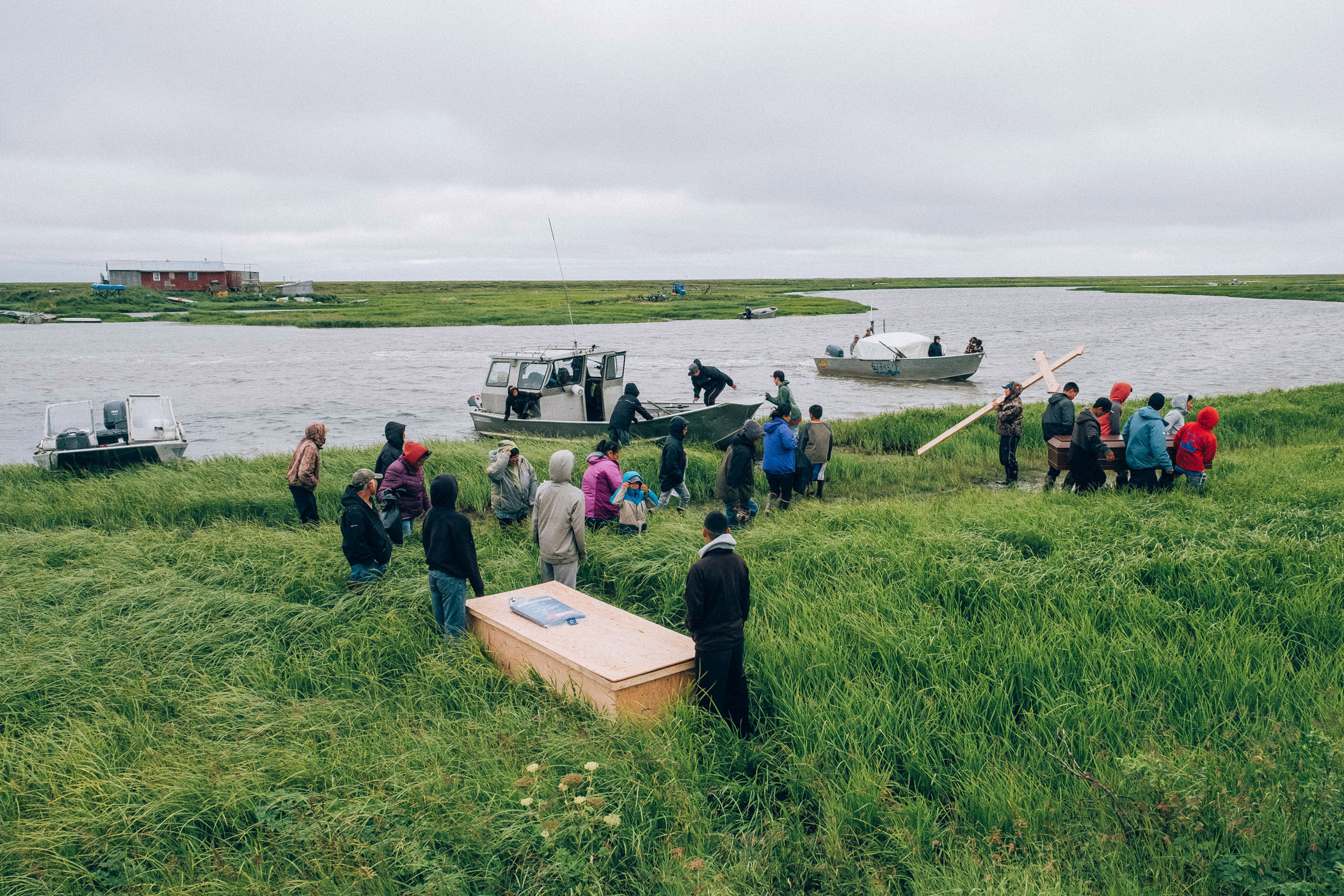 In uniting the photographs of the Pacific region that have been gathered over a period of 8 years this project aims to open a window into this part of the world.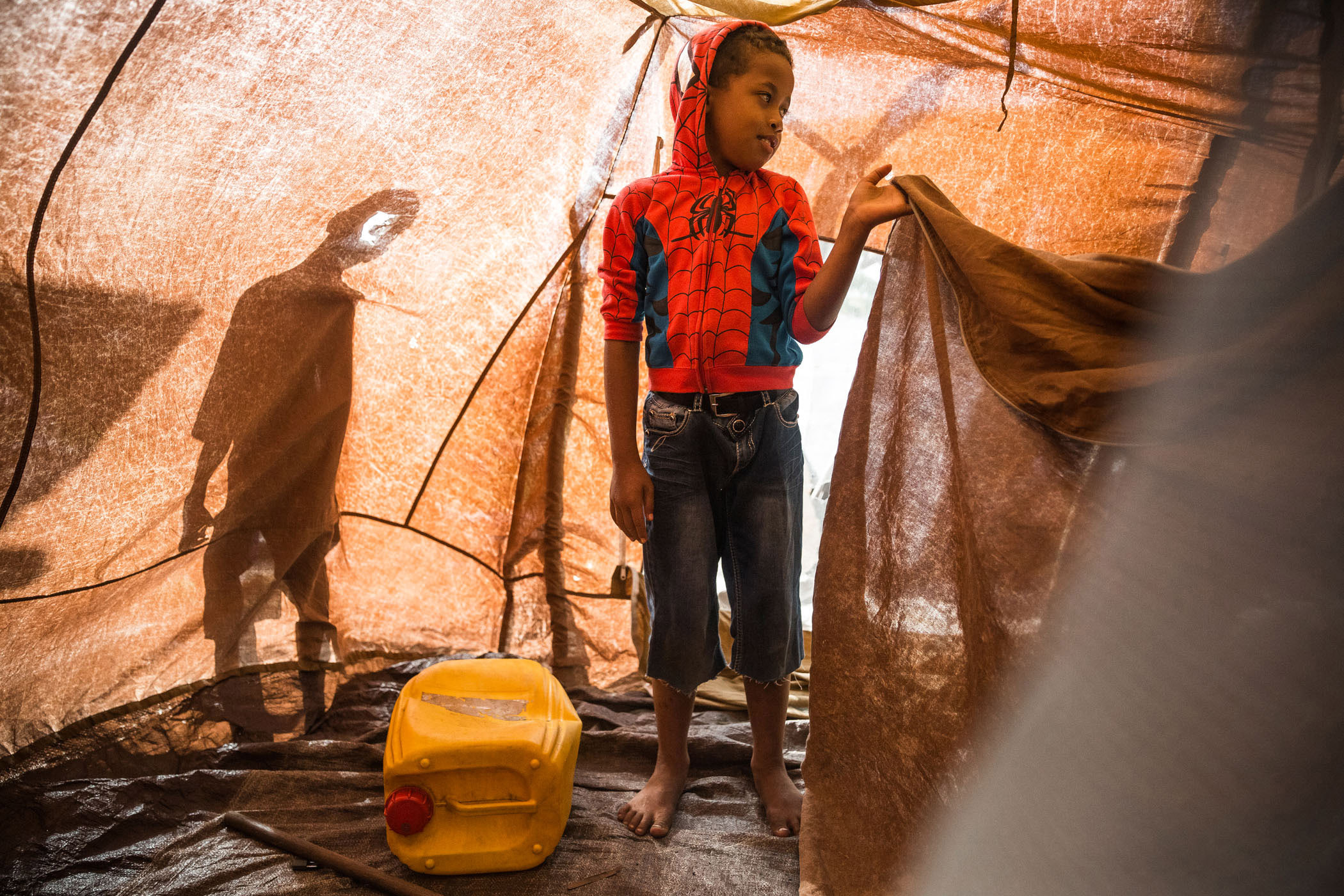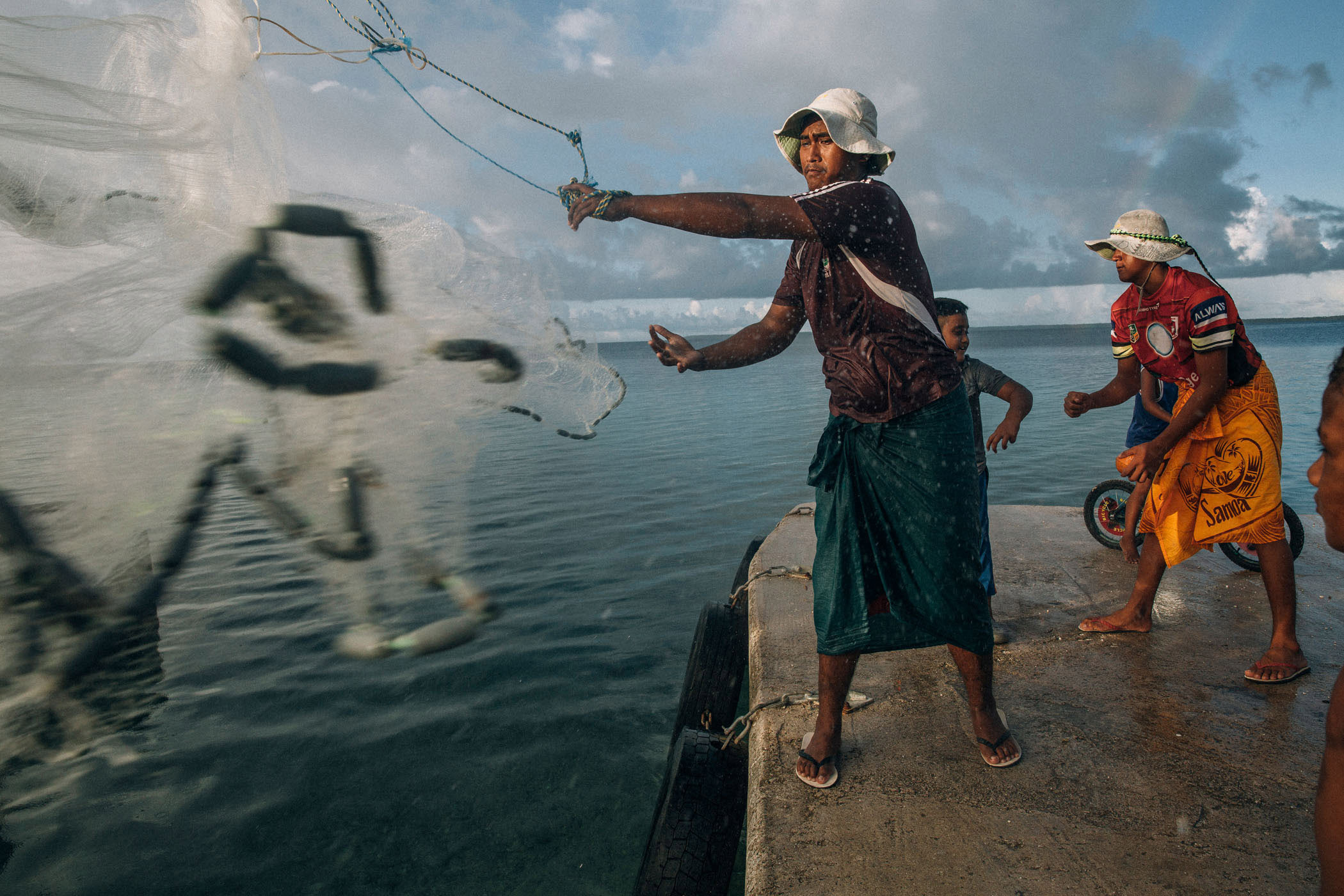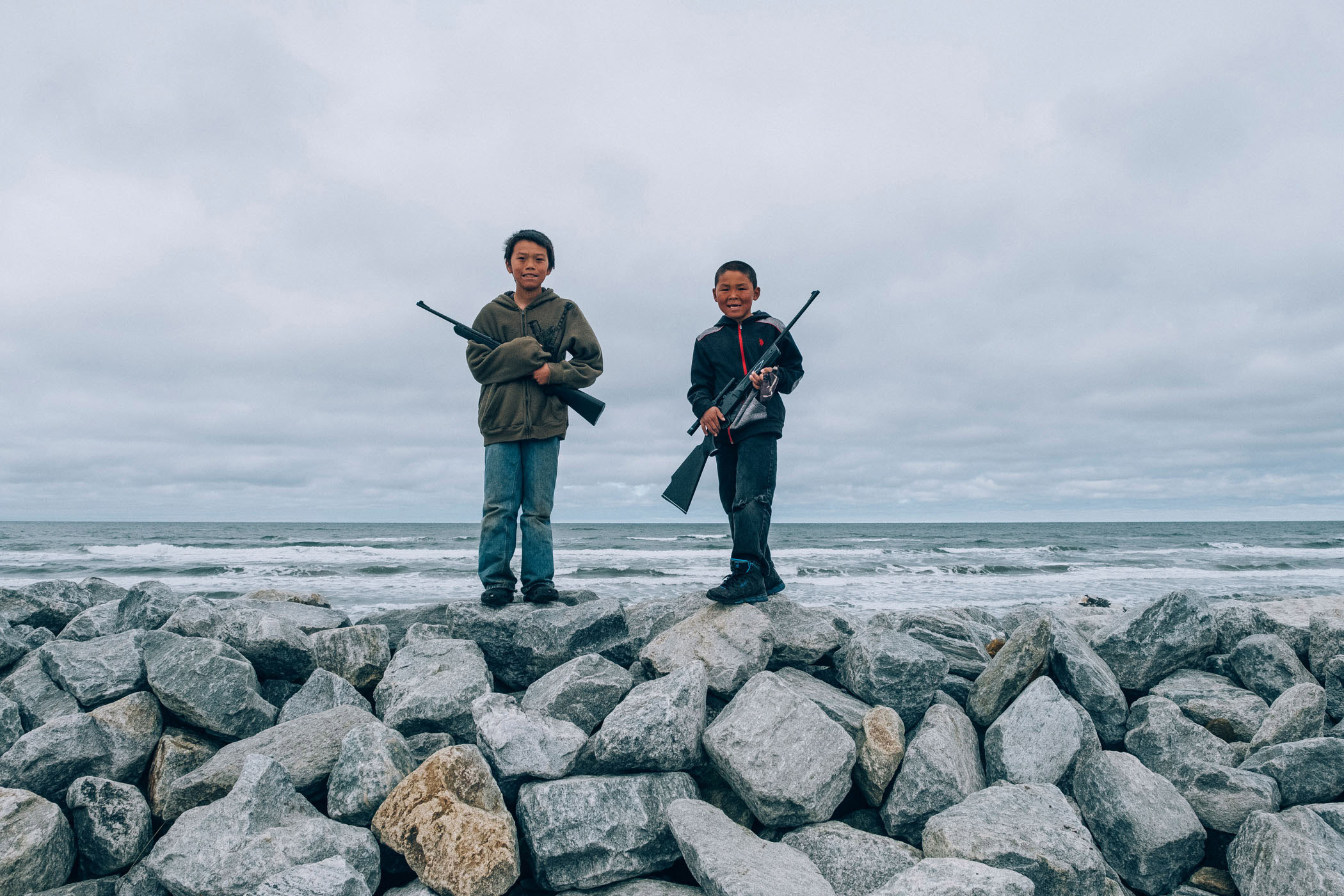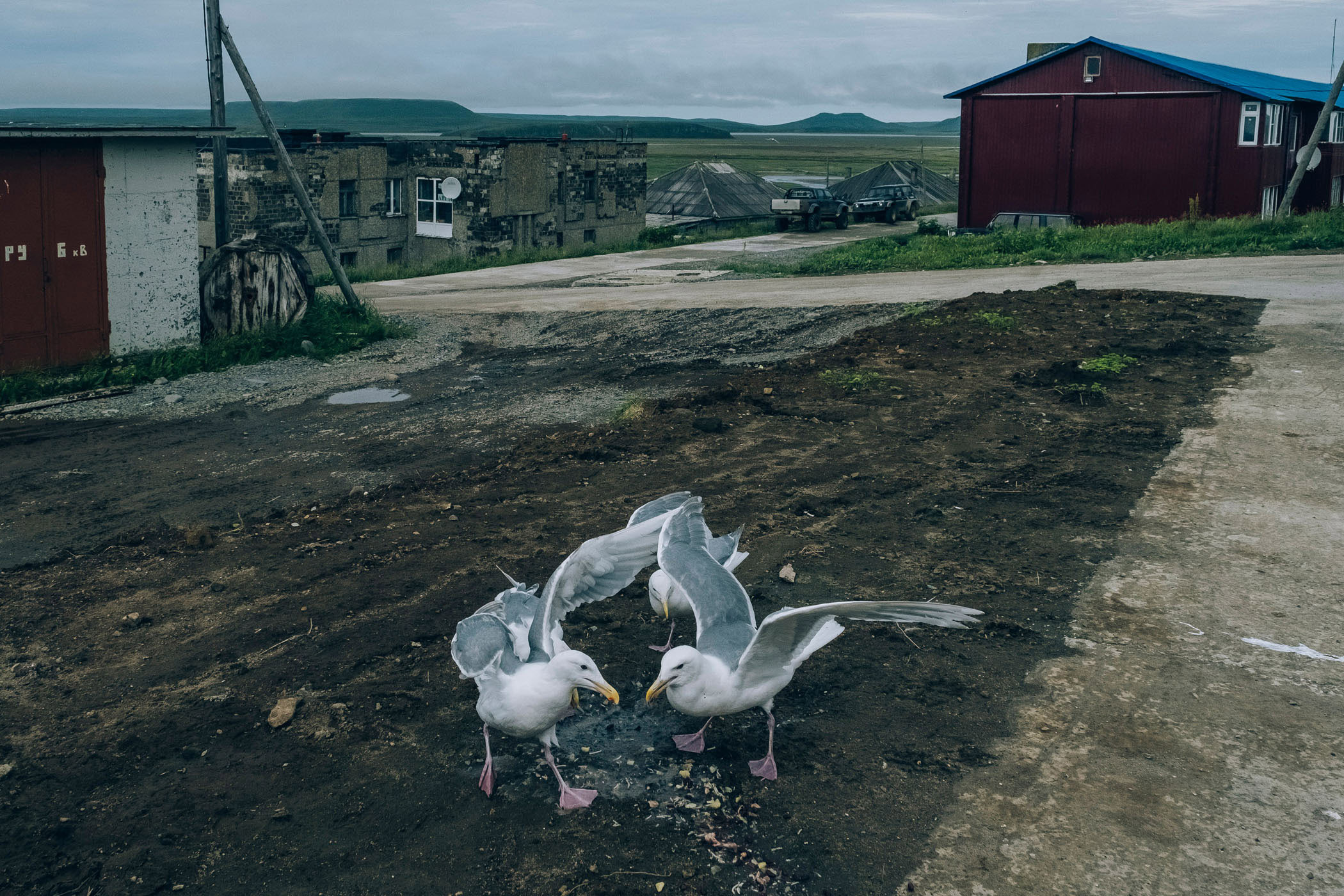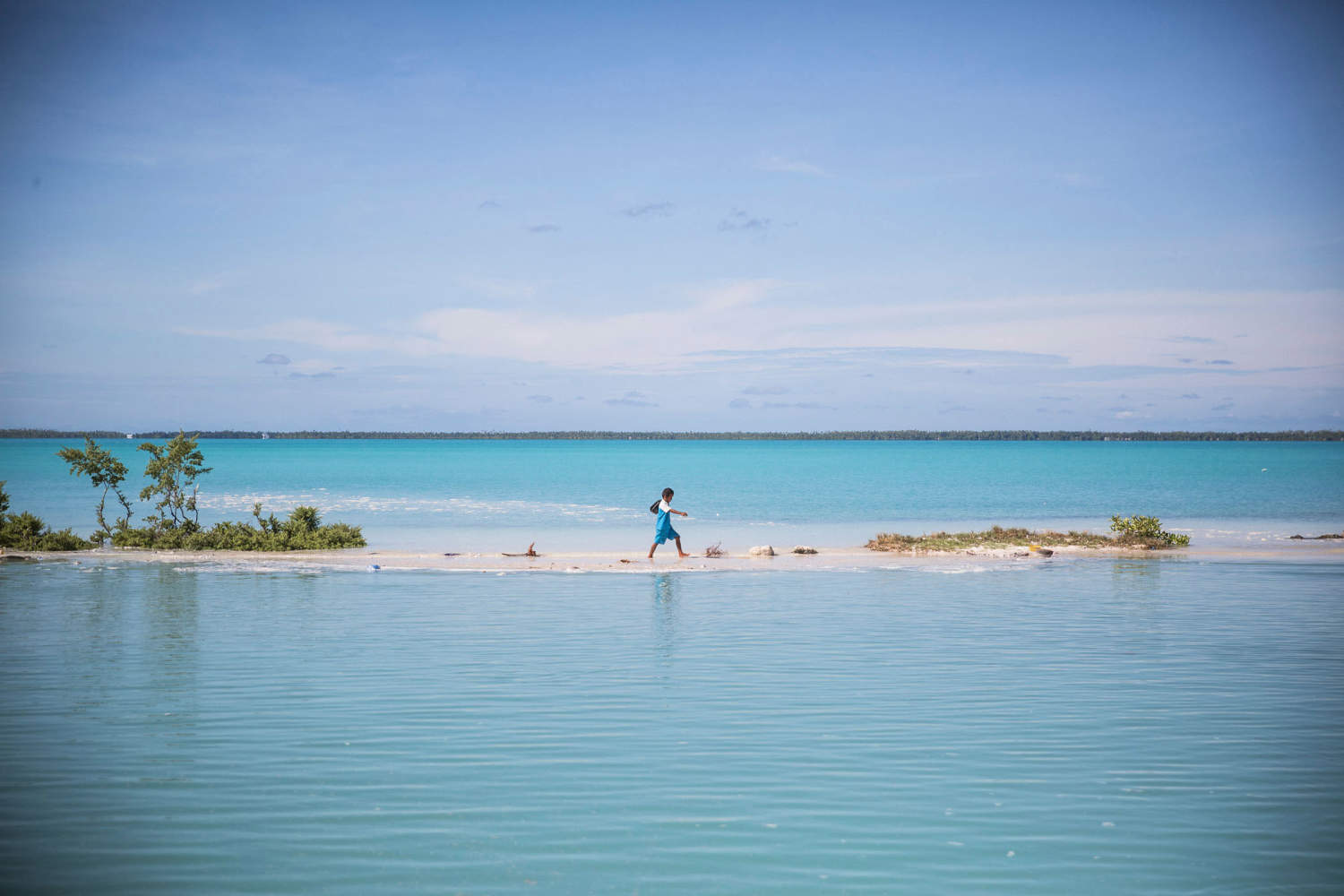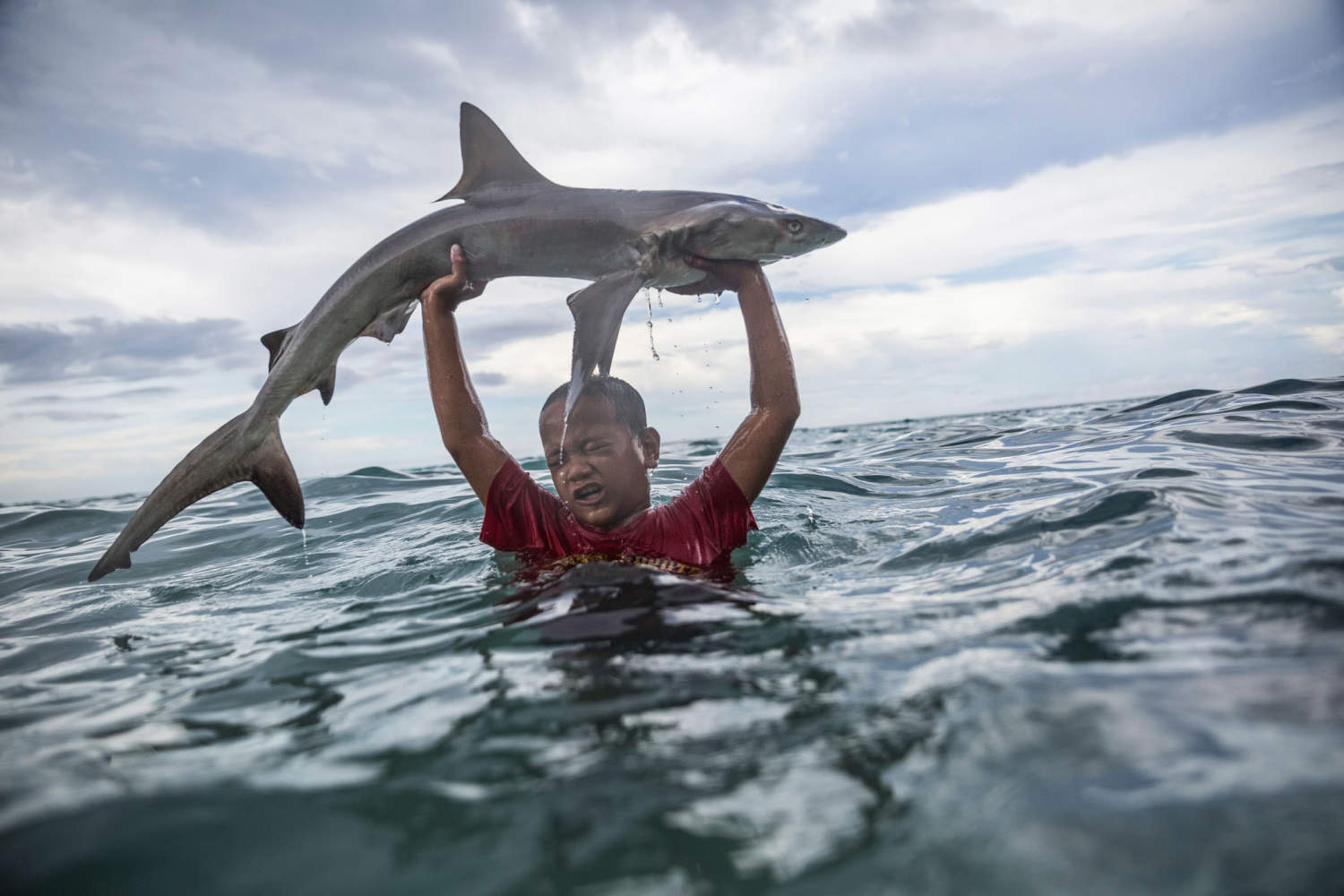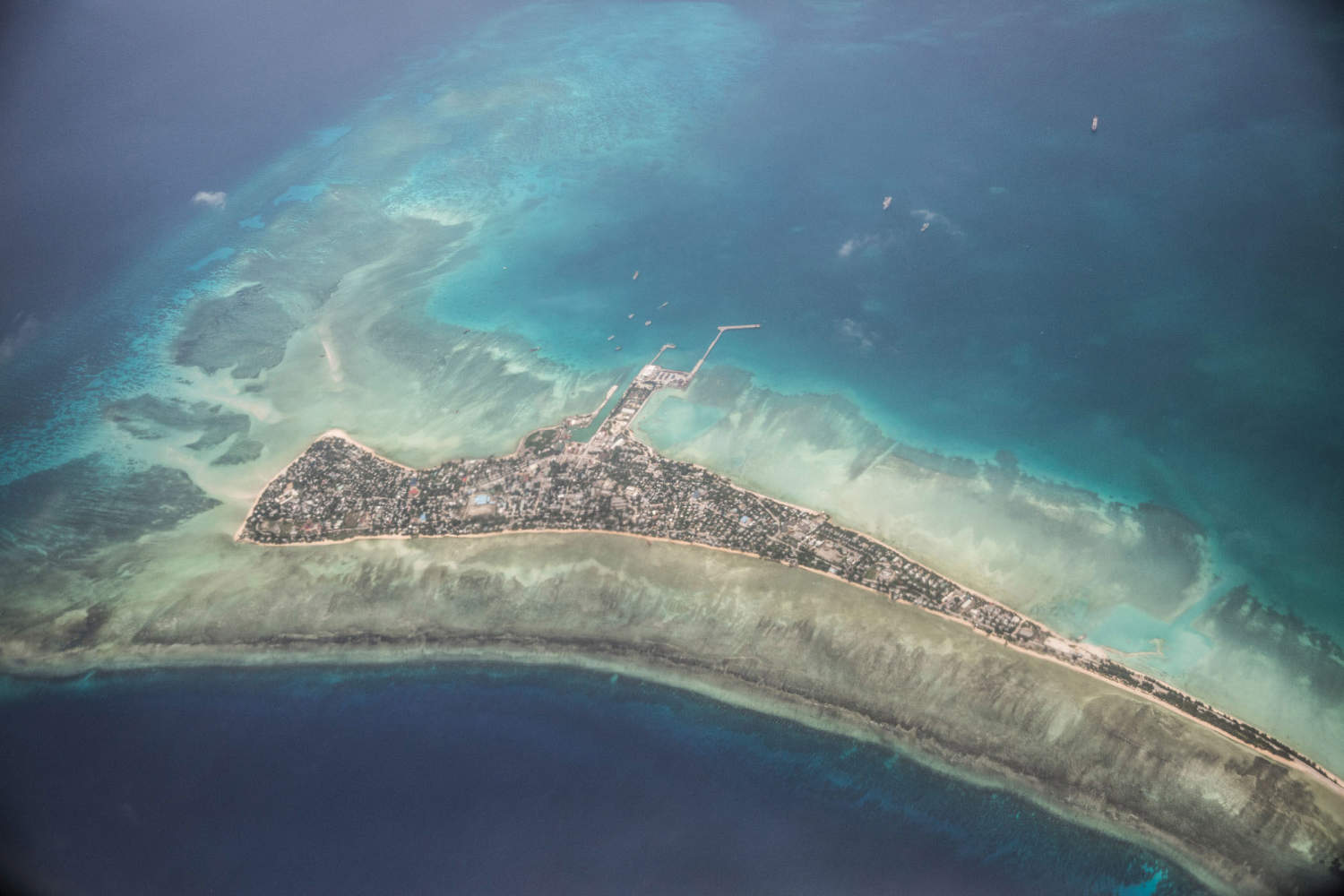 Some of these places have already changed a lot since I first took these pictures. Some will never recover and may be lost entirely.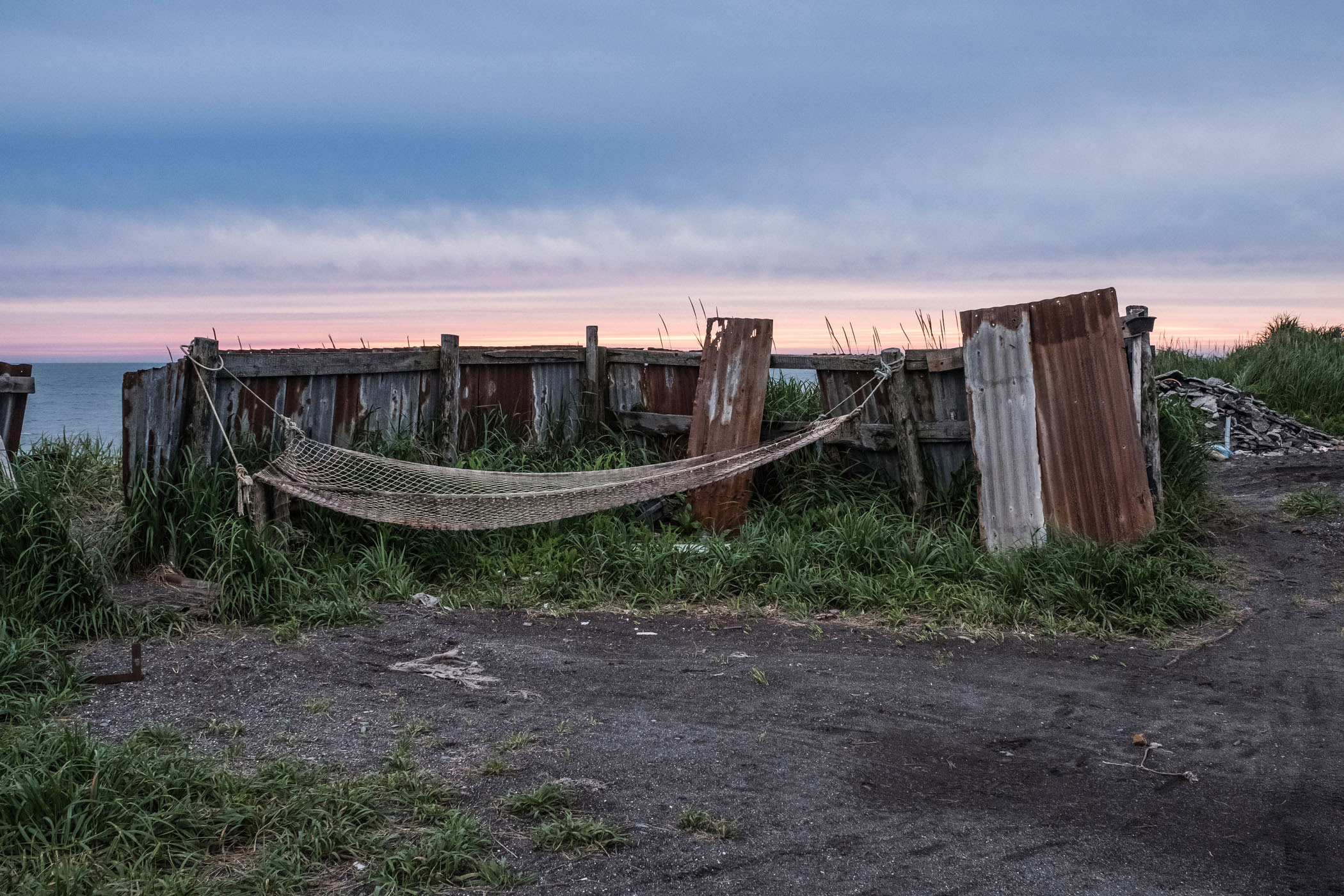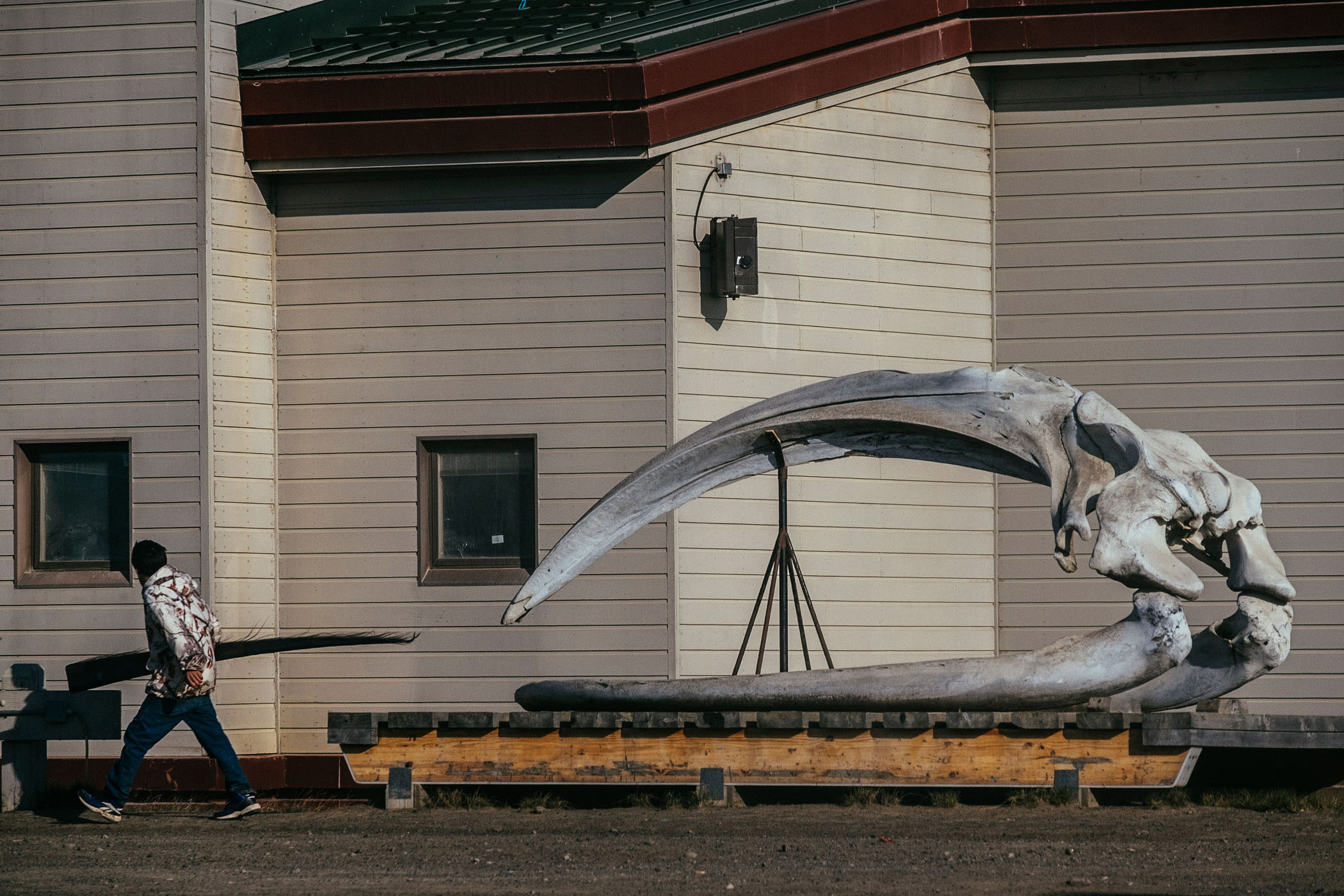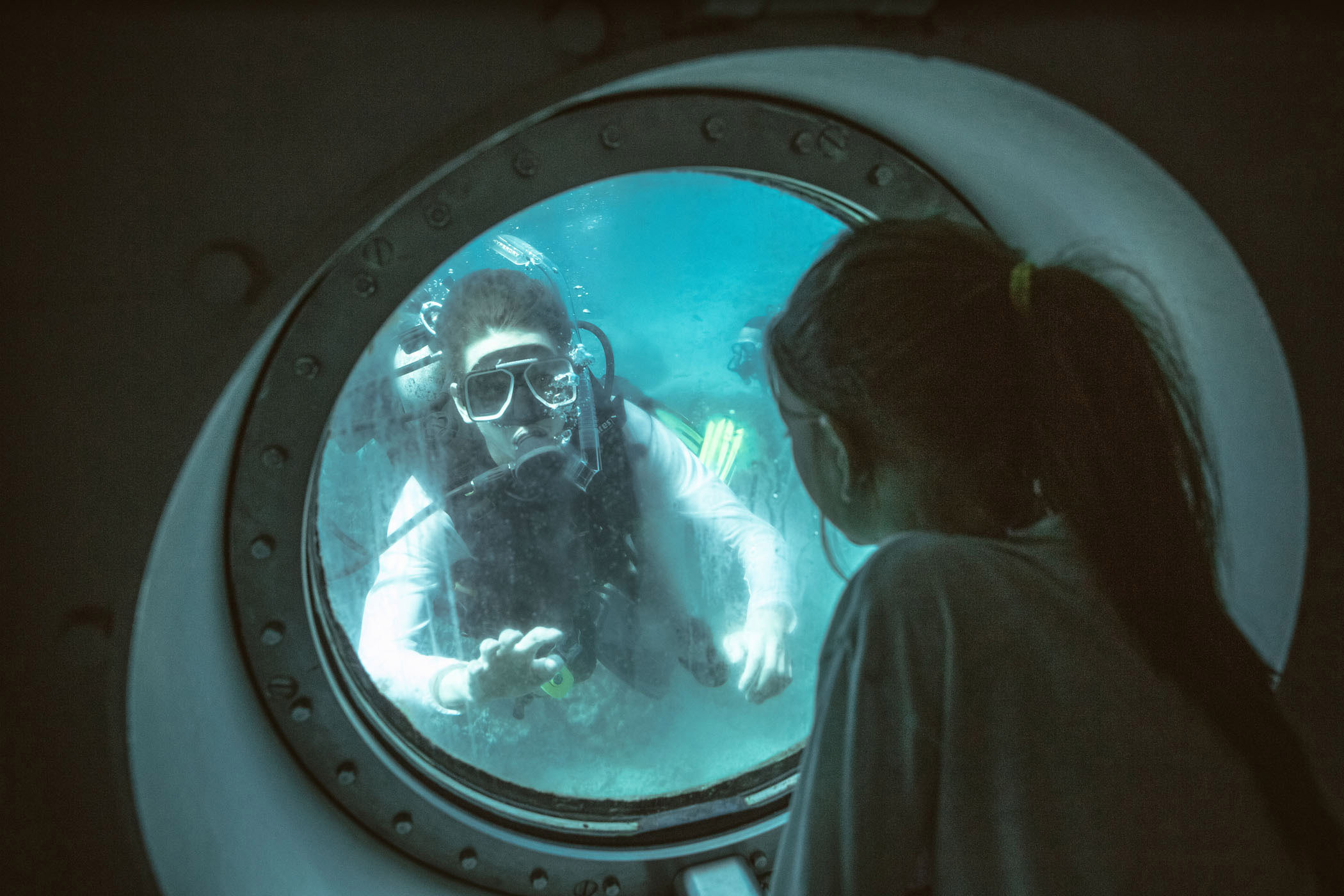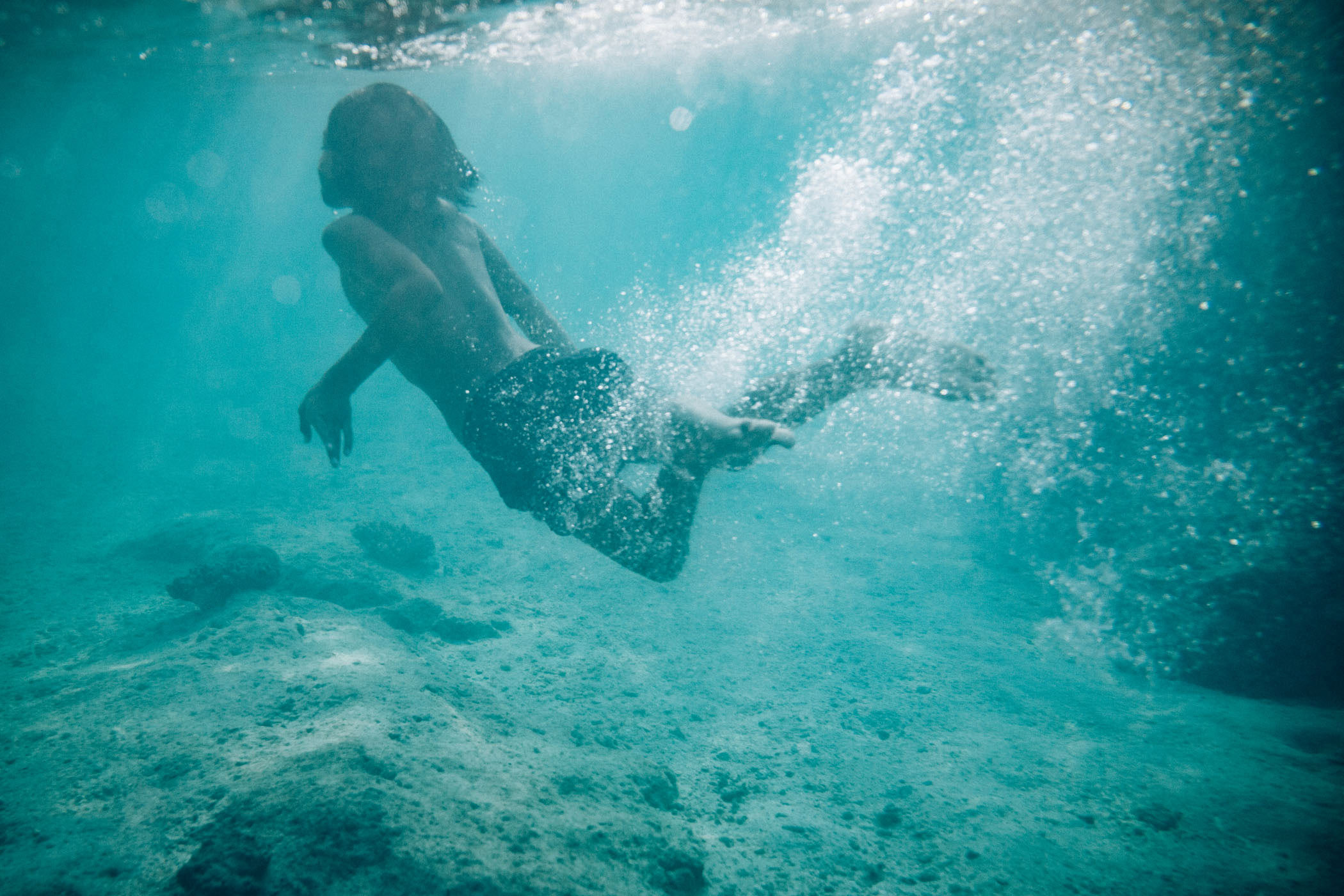 Warm Waters documents the devastation of three super cyclones in the Pacific that hit Vanuatu, Tuvalu, Fiji, Northern Mariana Islands and the Federated States of Micronesia in 2015-2016.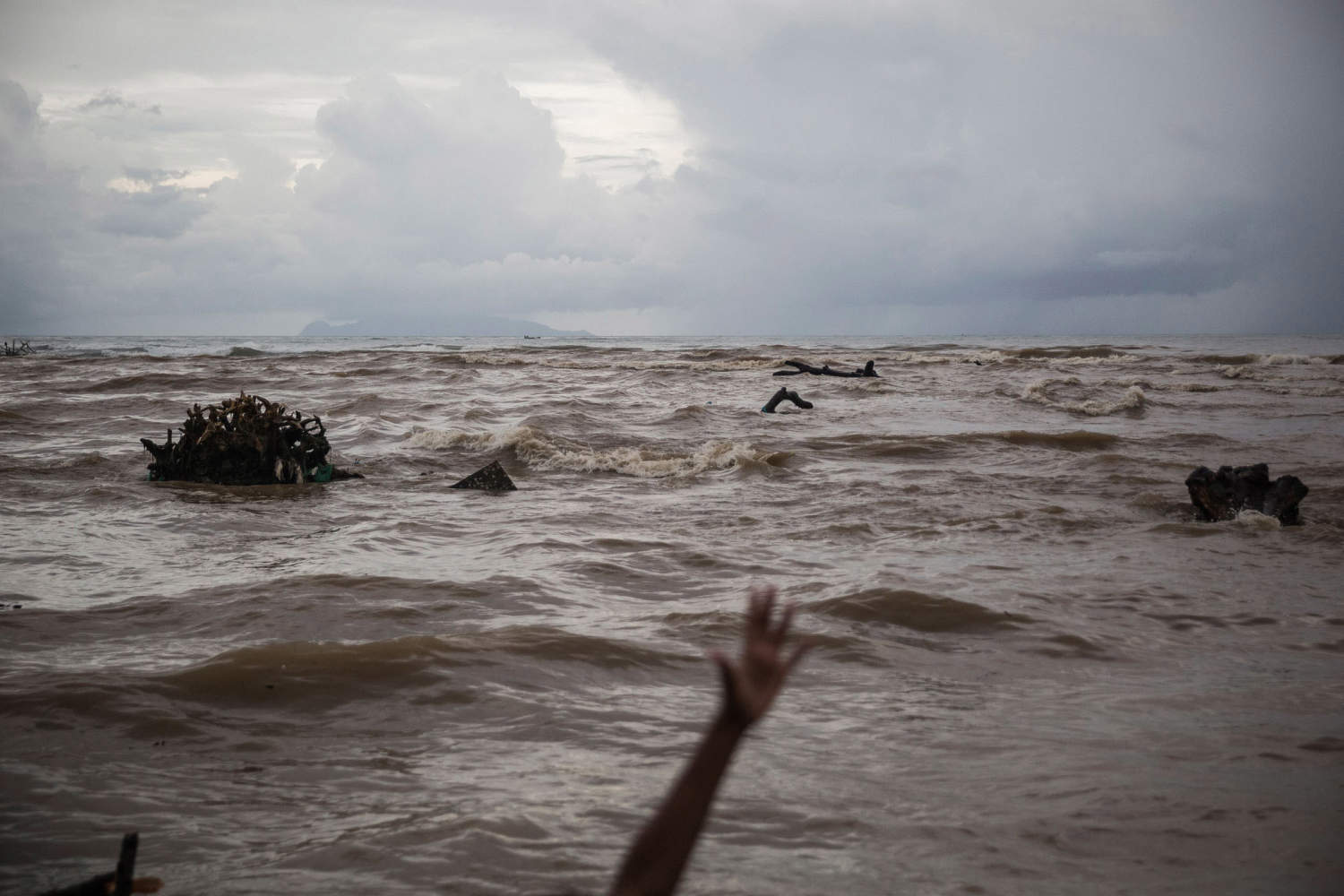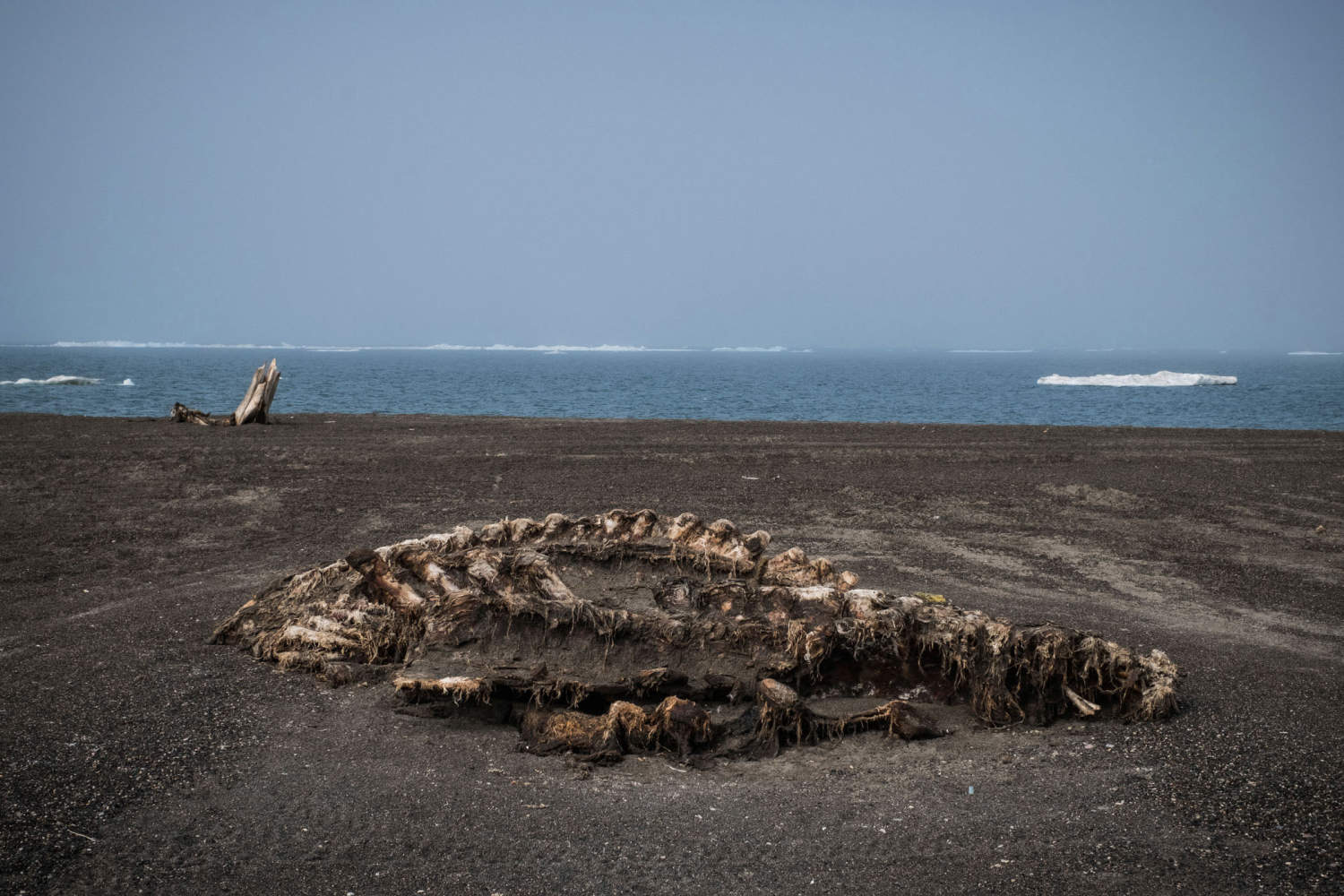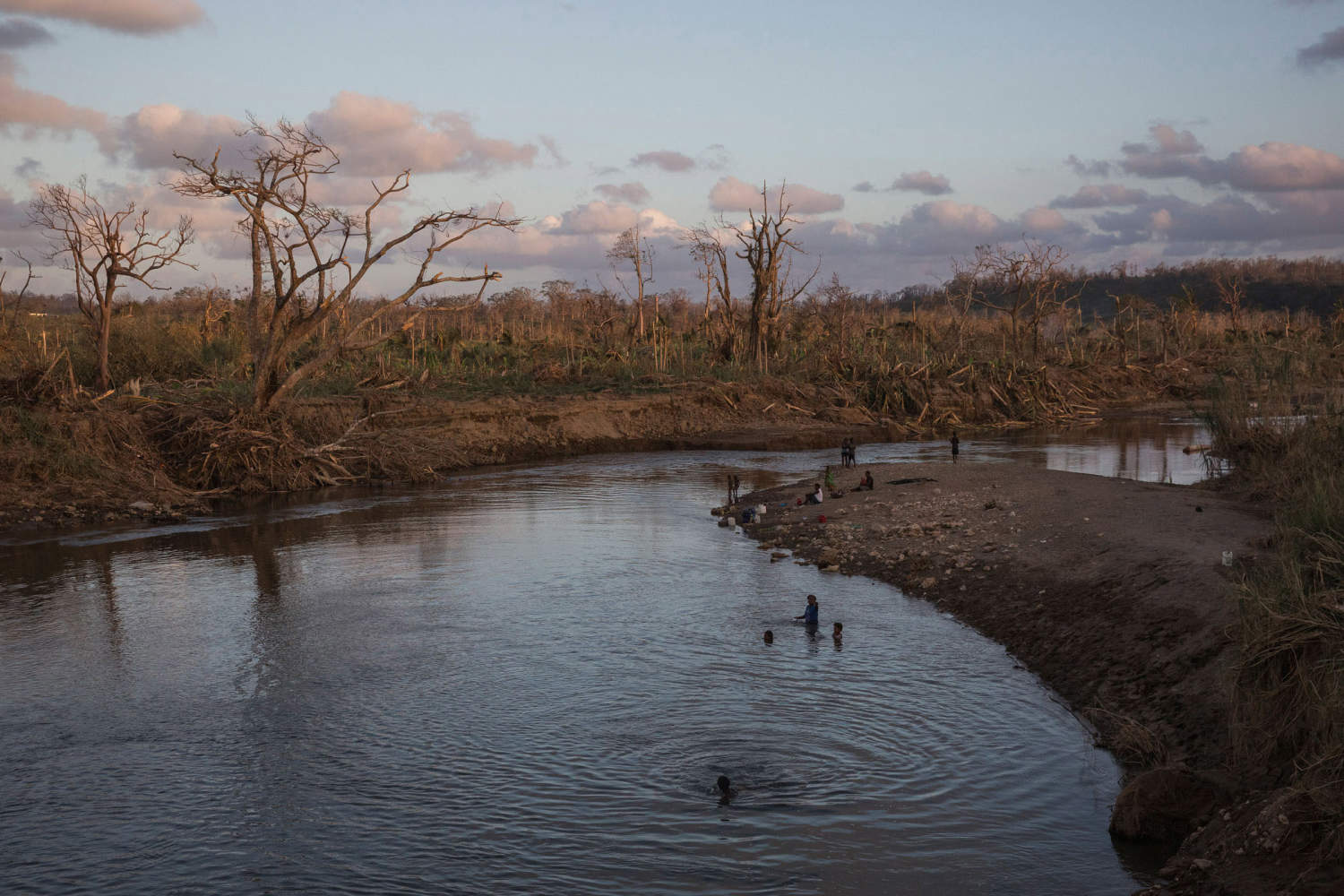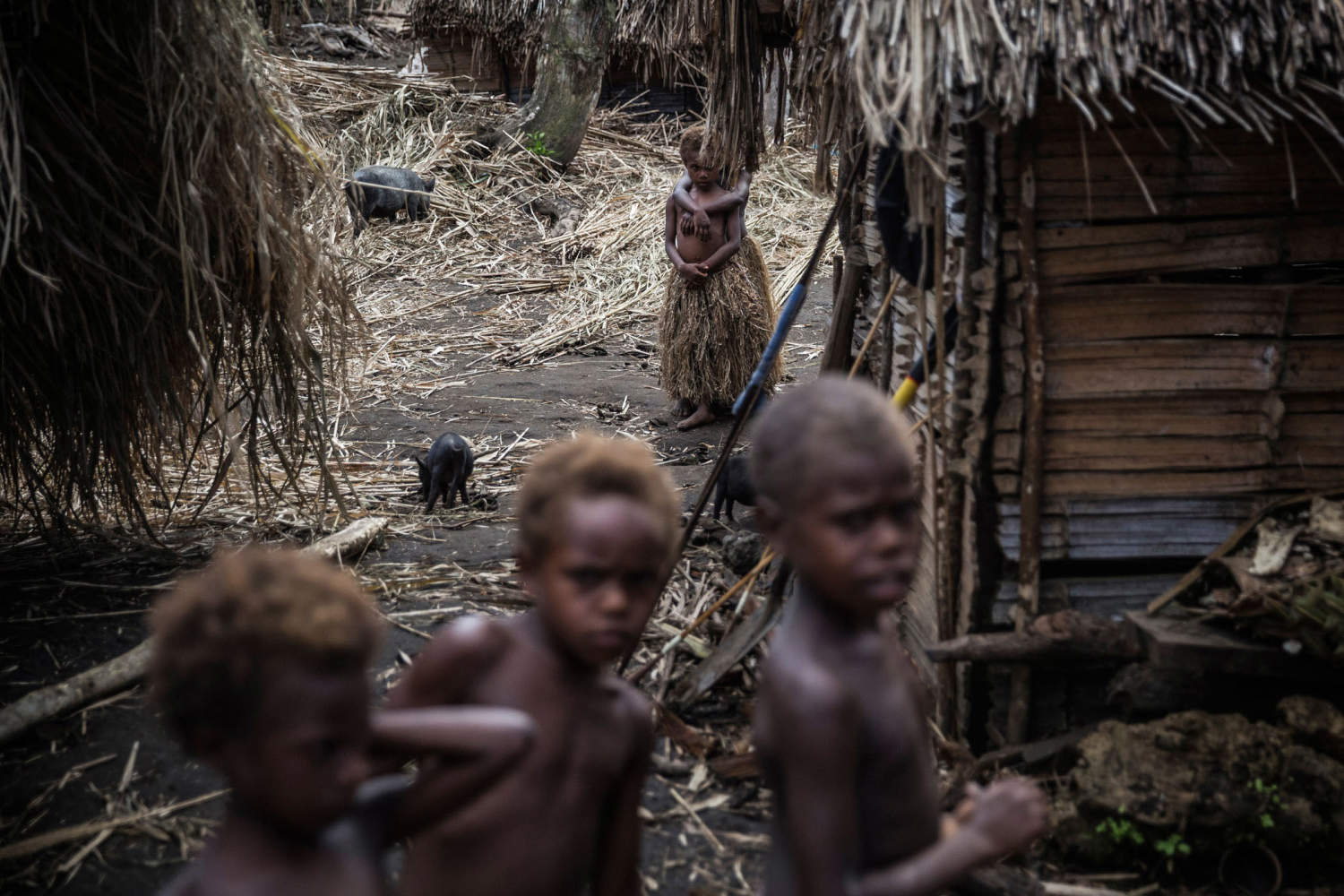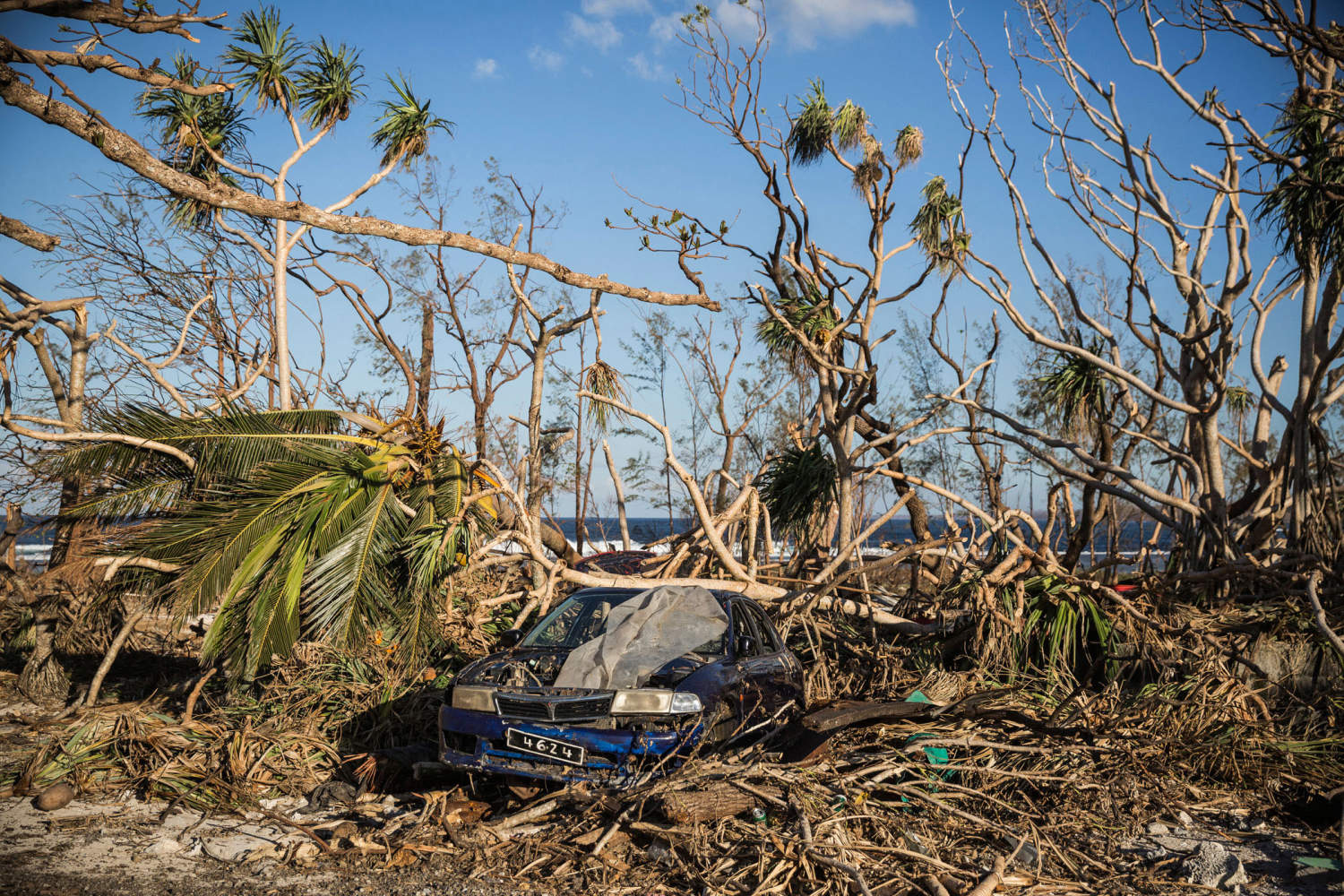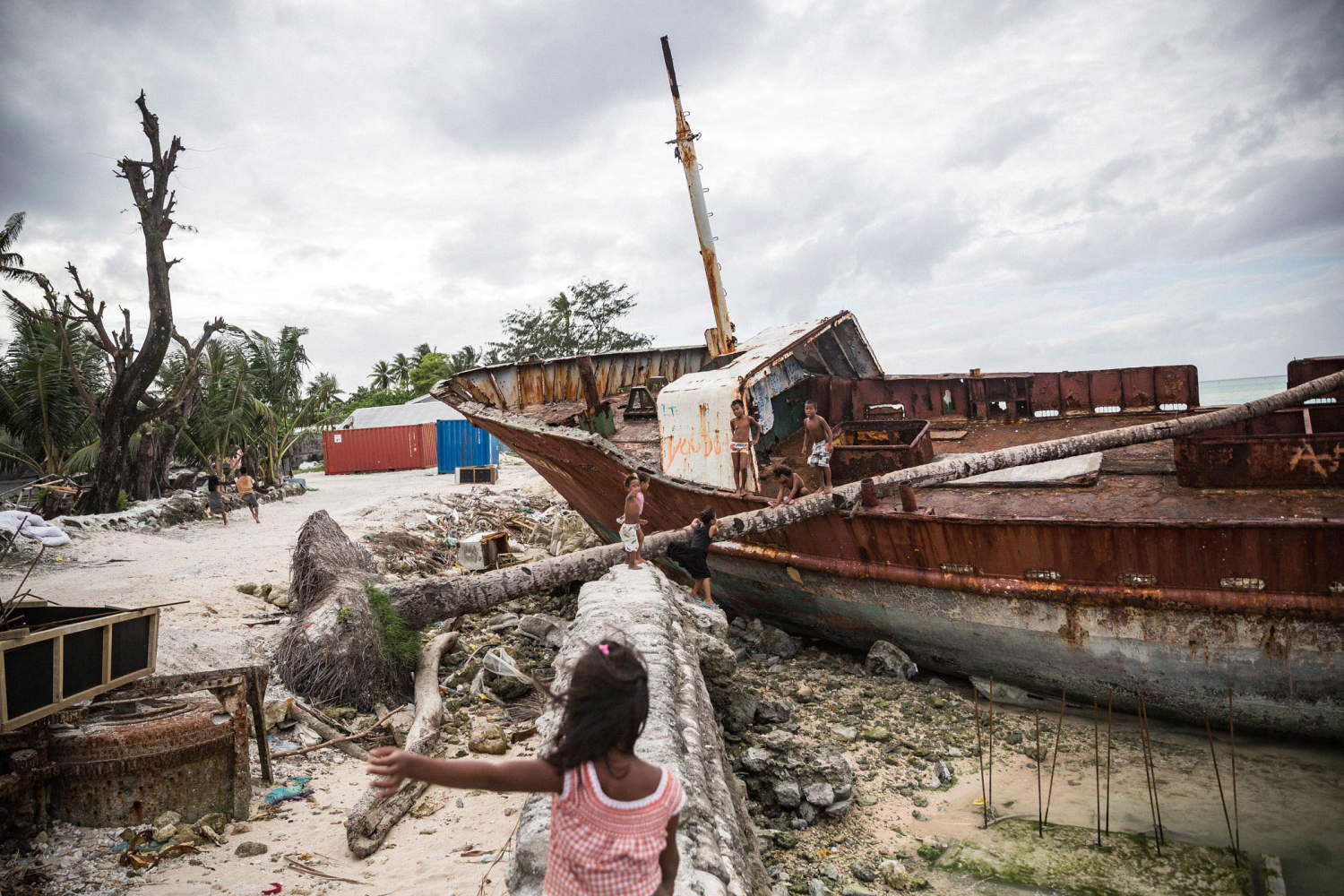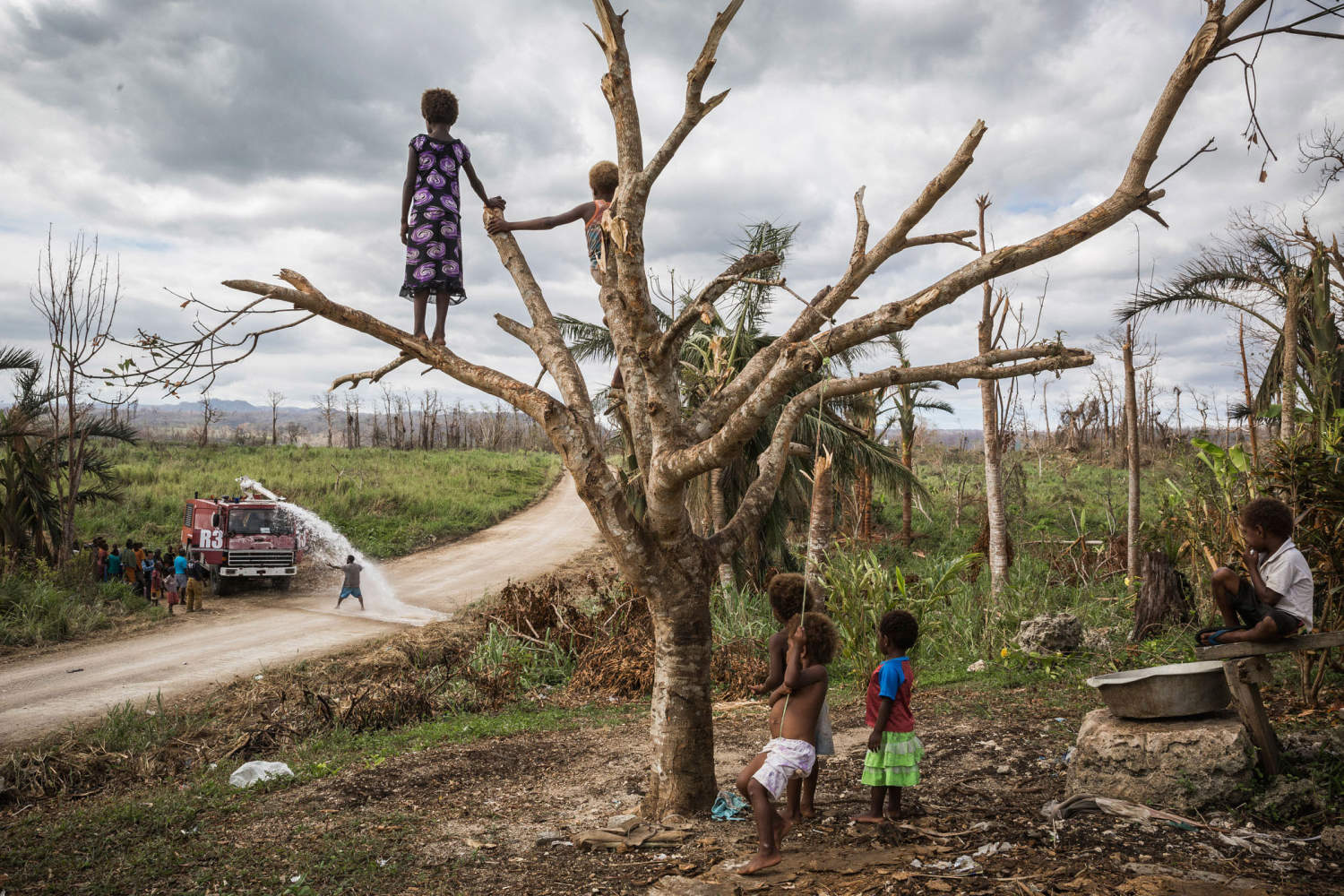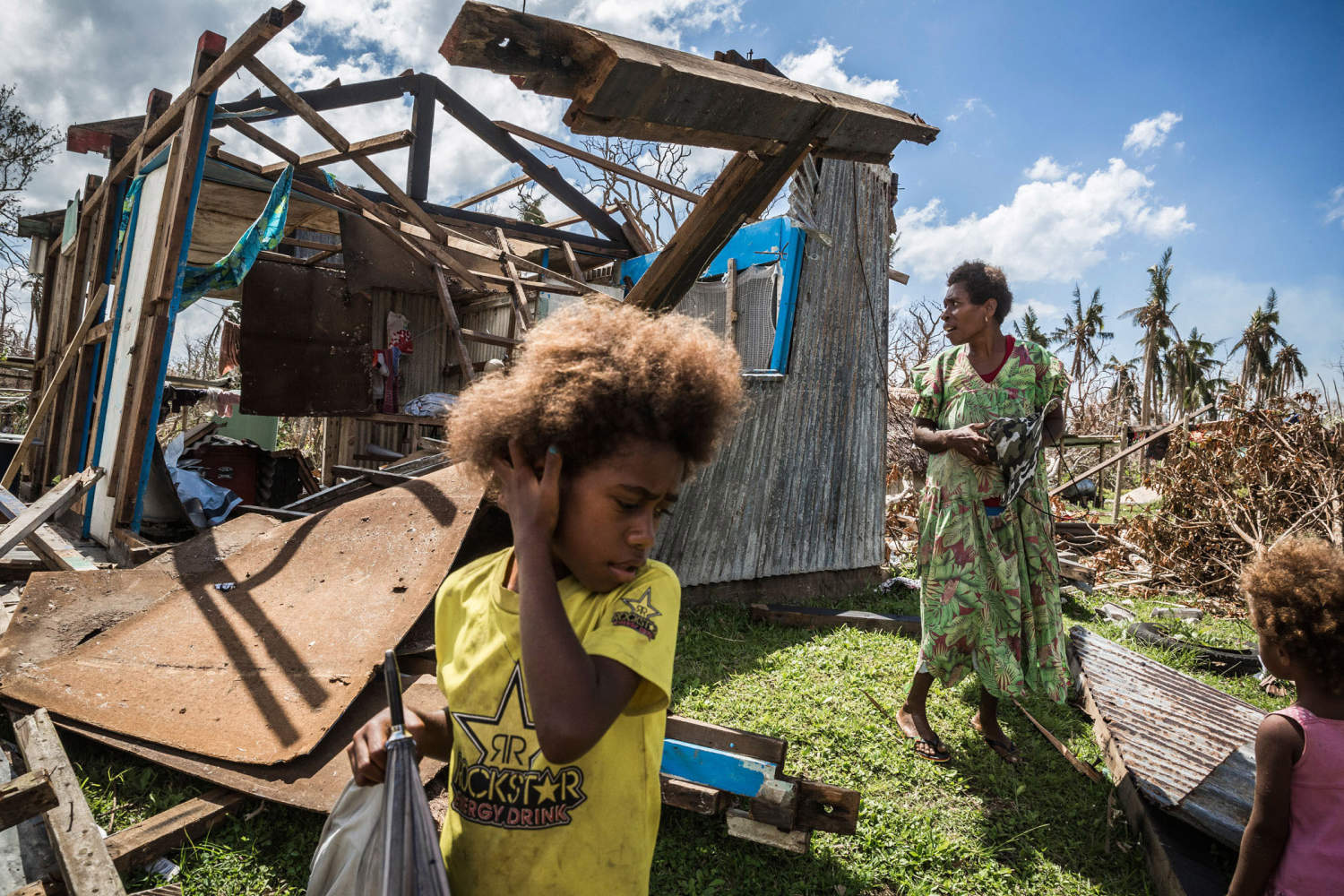 It also shows how coastal erosion and permafrost melting is causing indigenous towns and villages in Alaska and the Russian Kamchatka Peninsula to sink into the ground.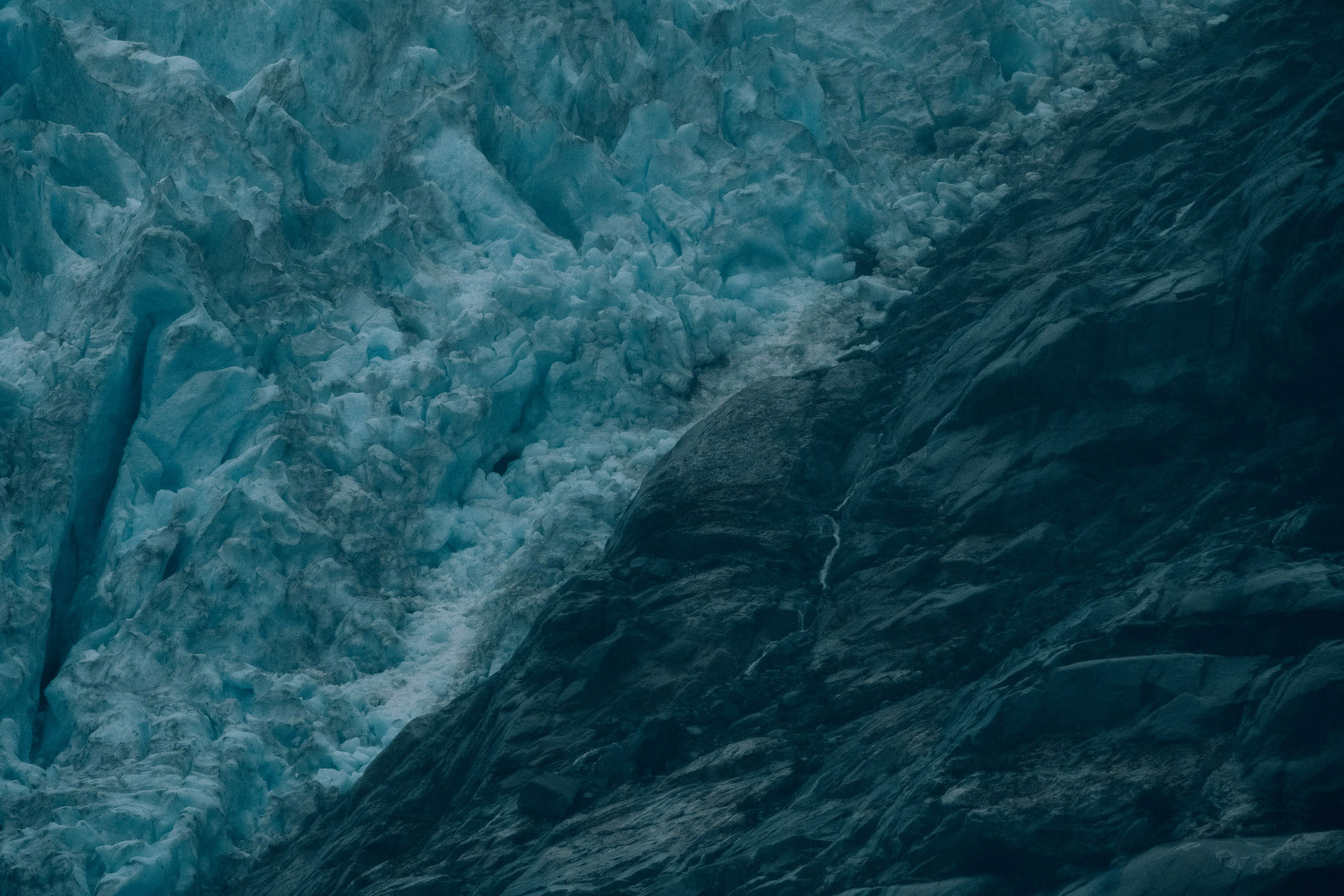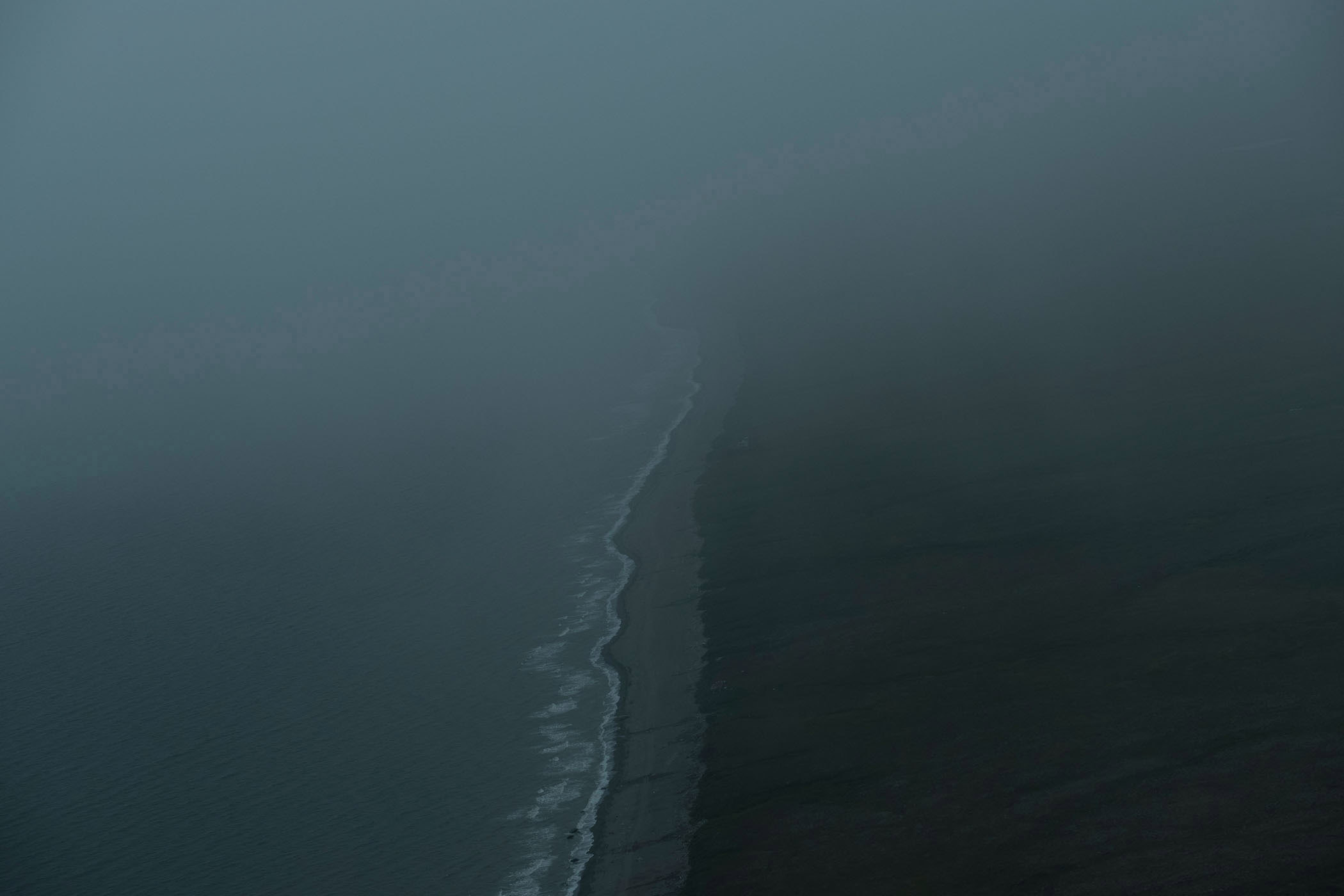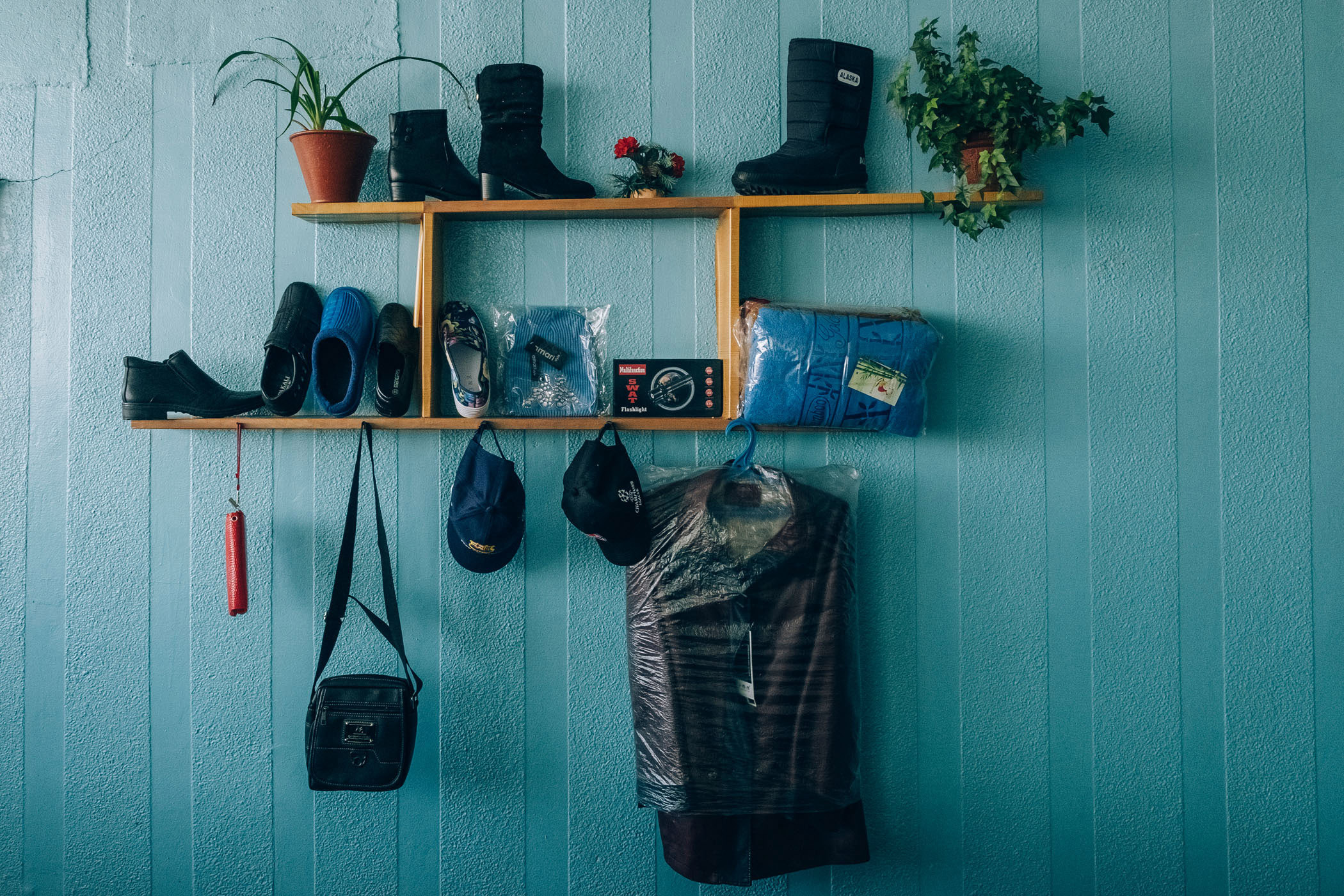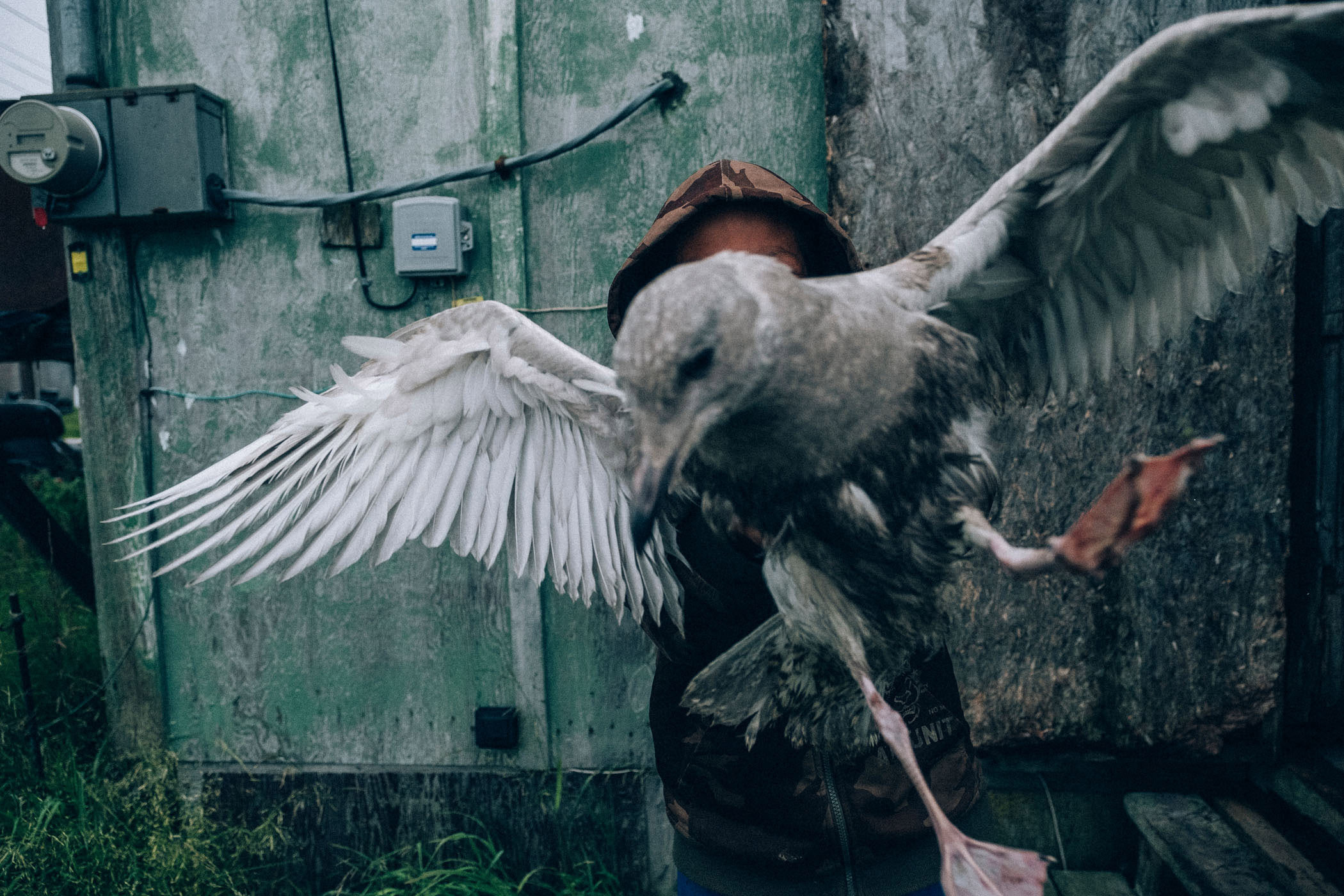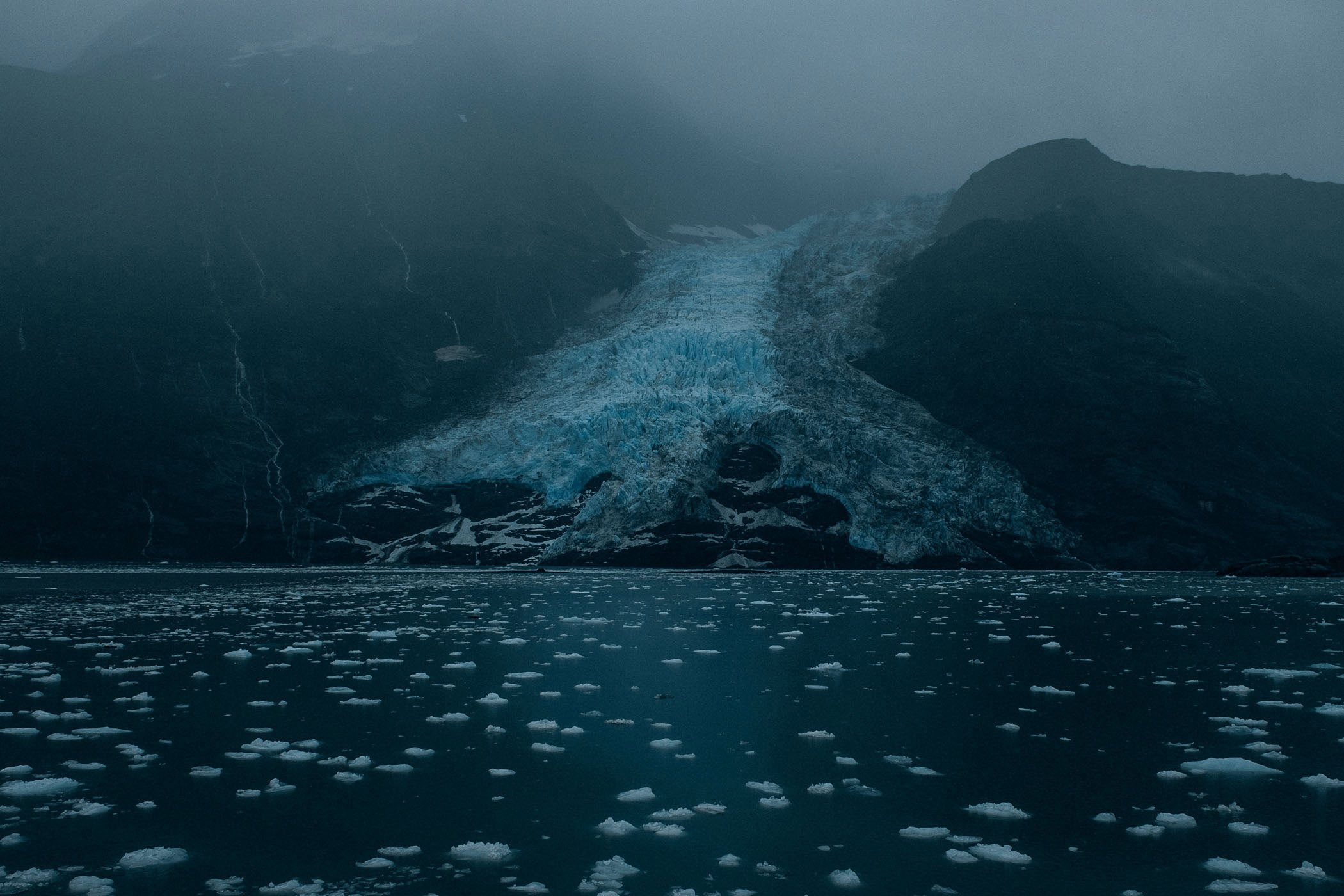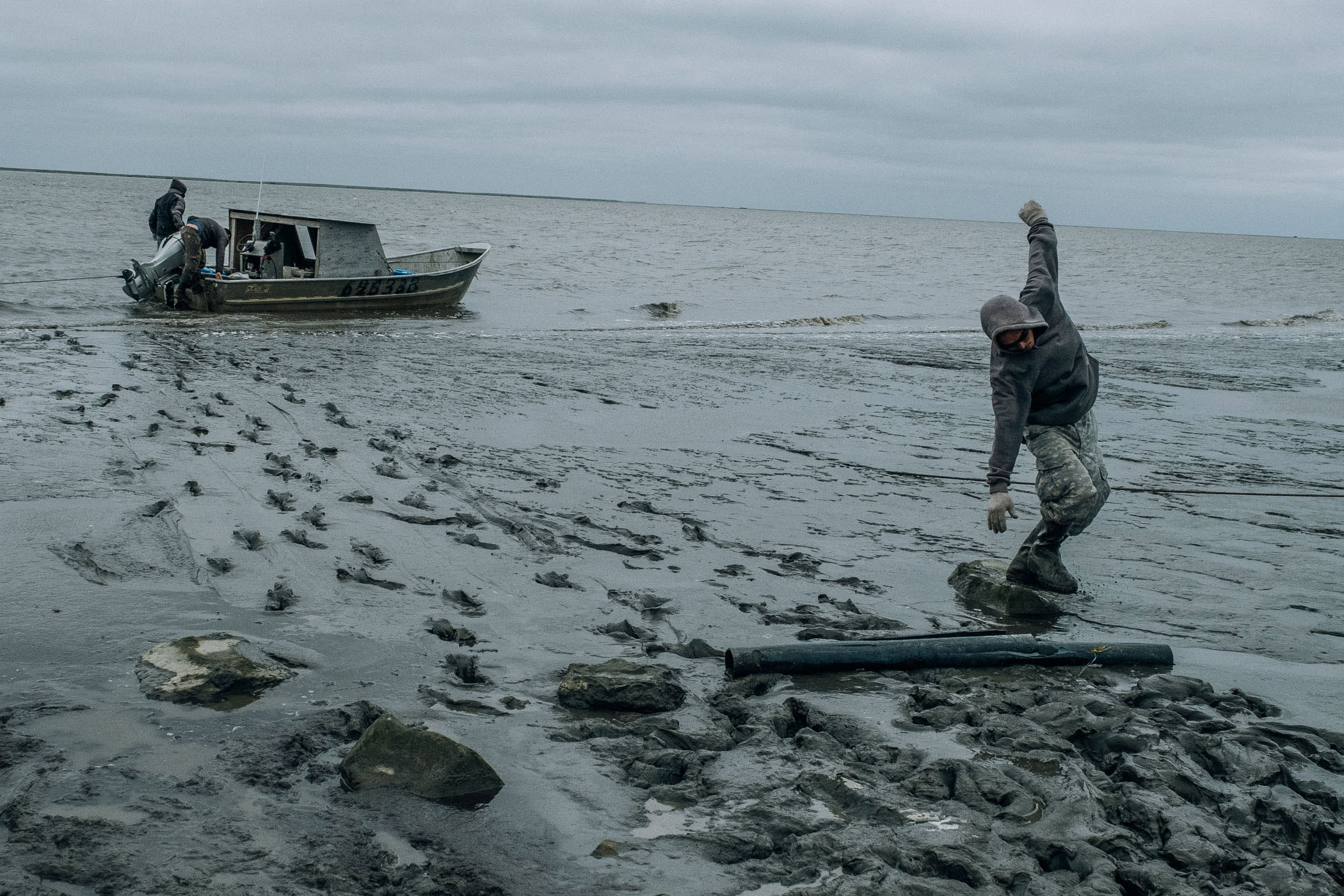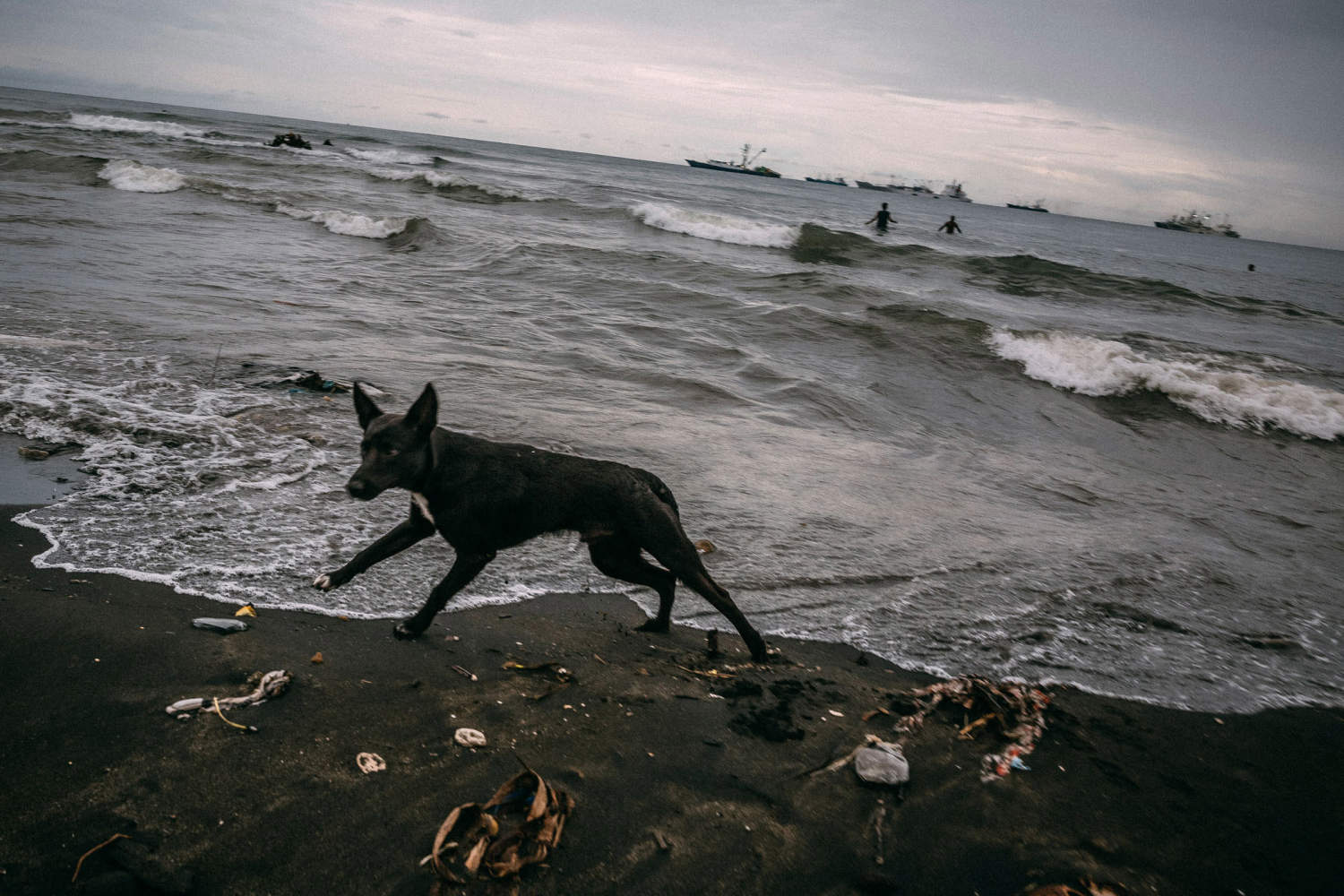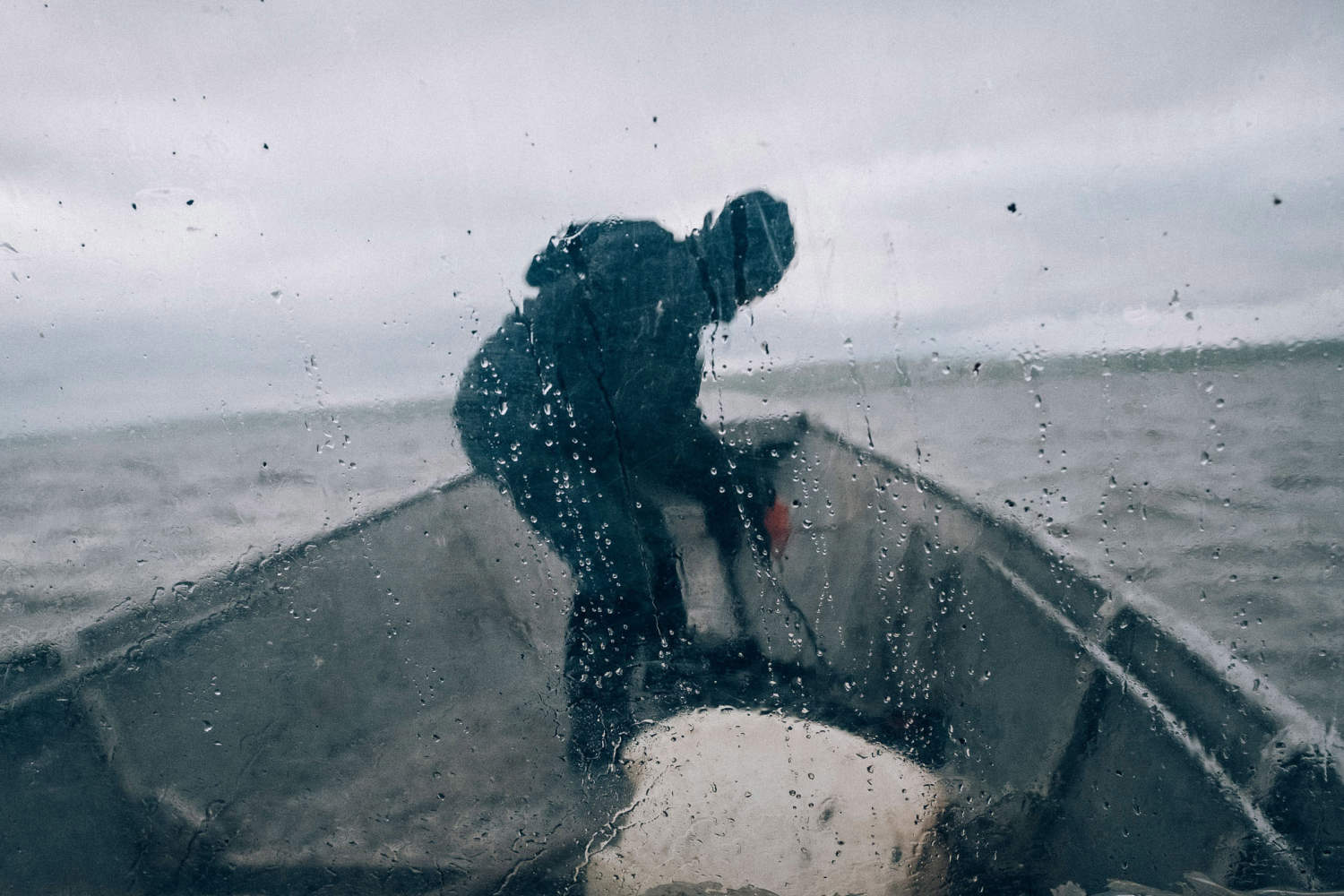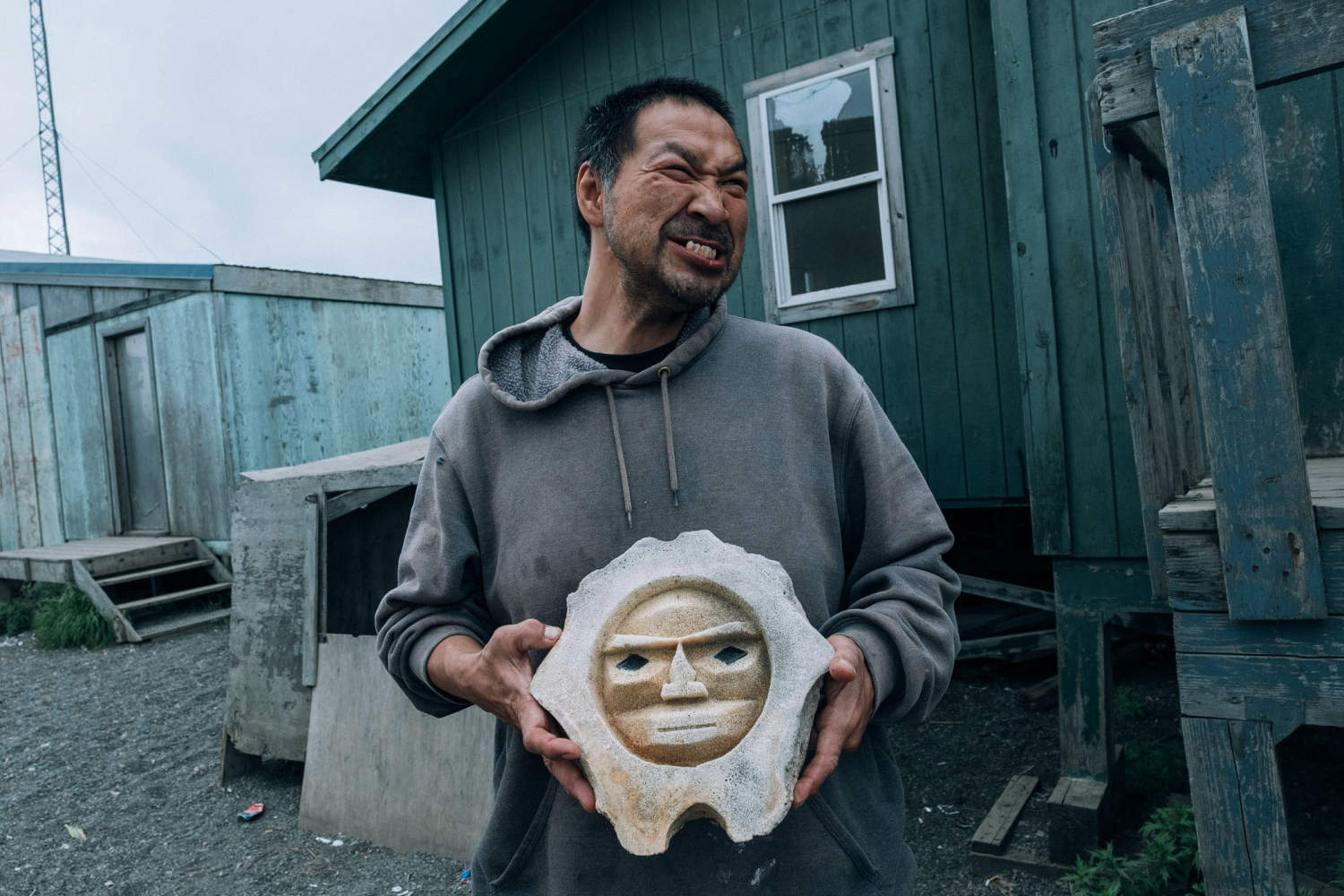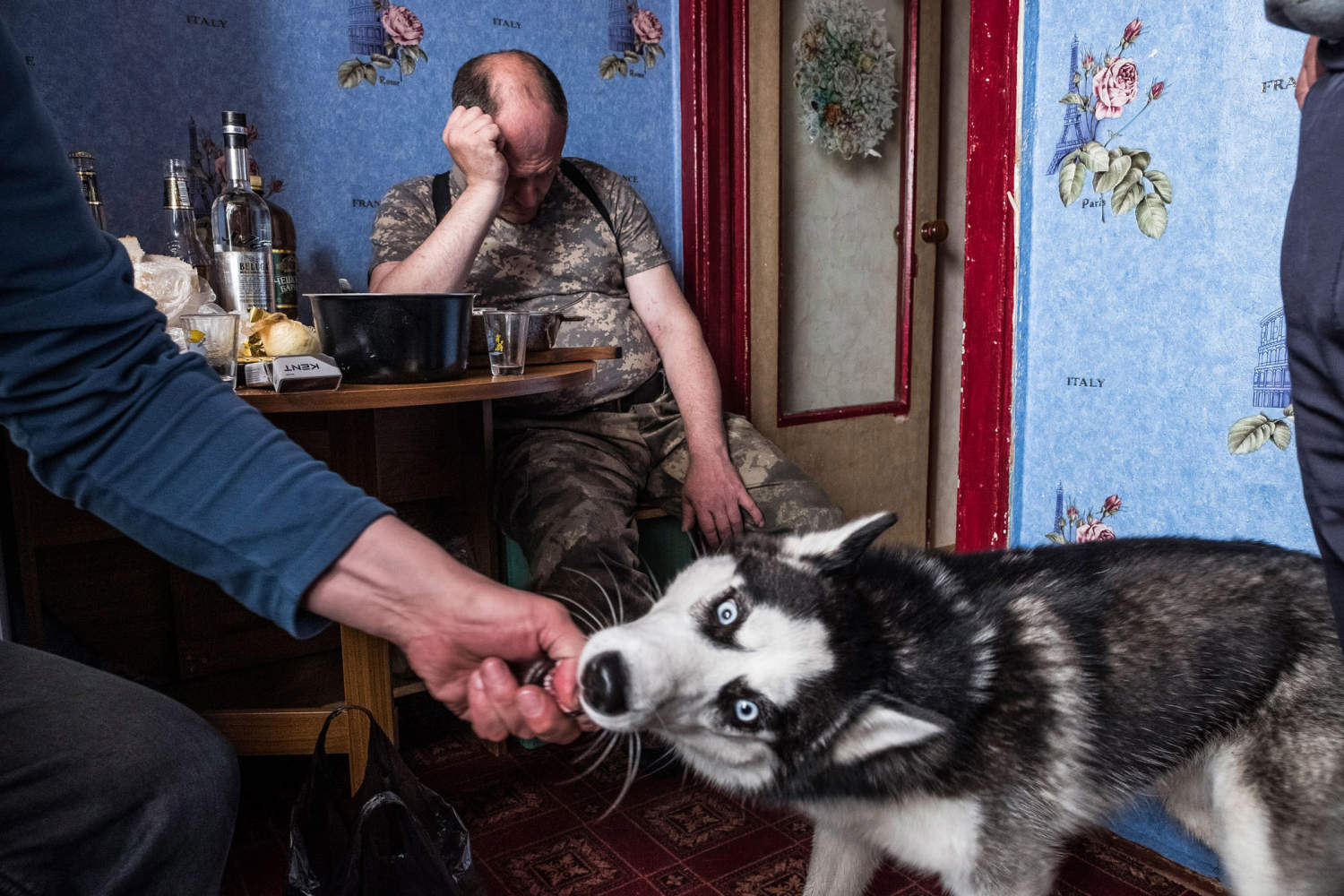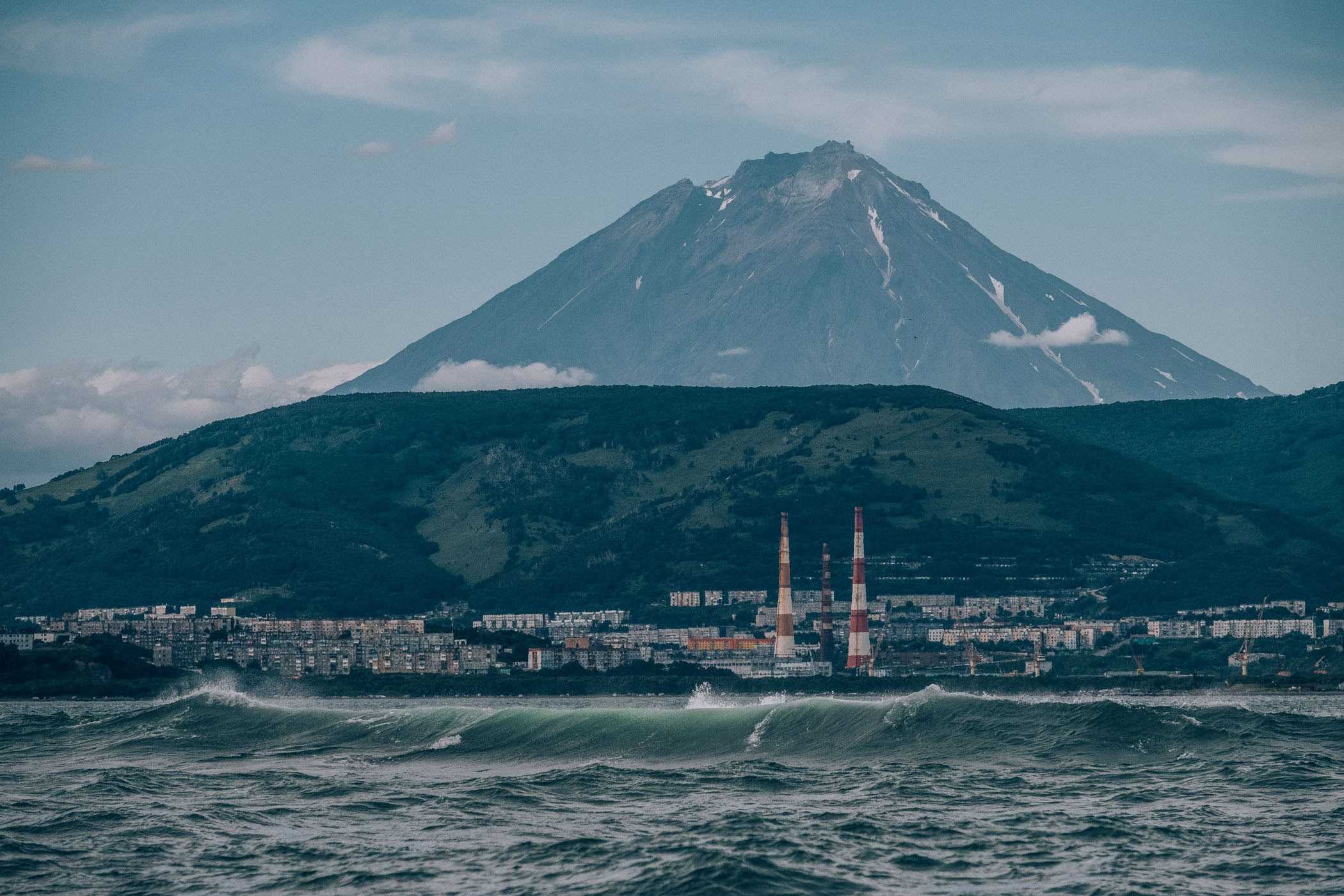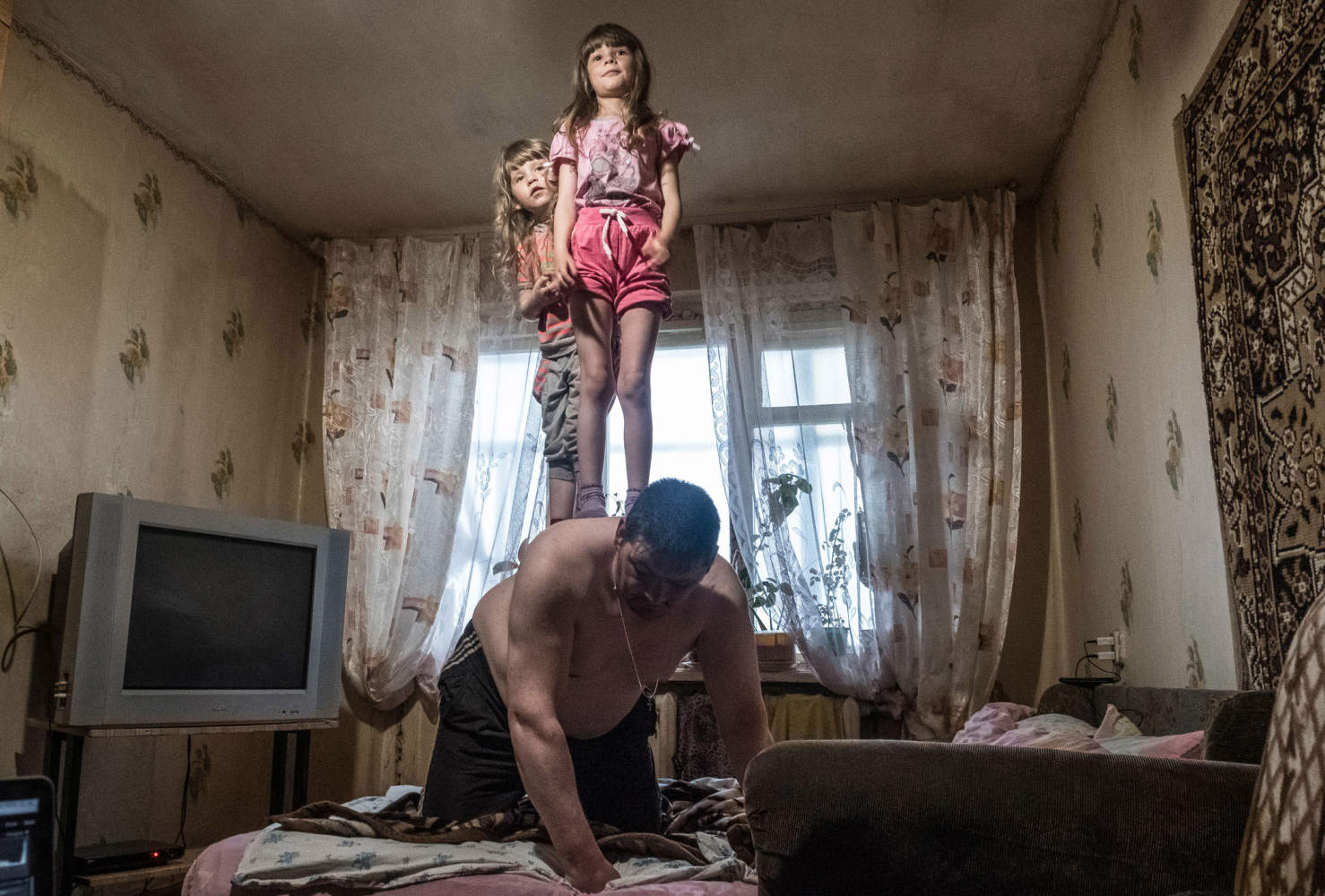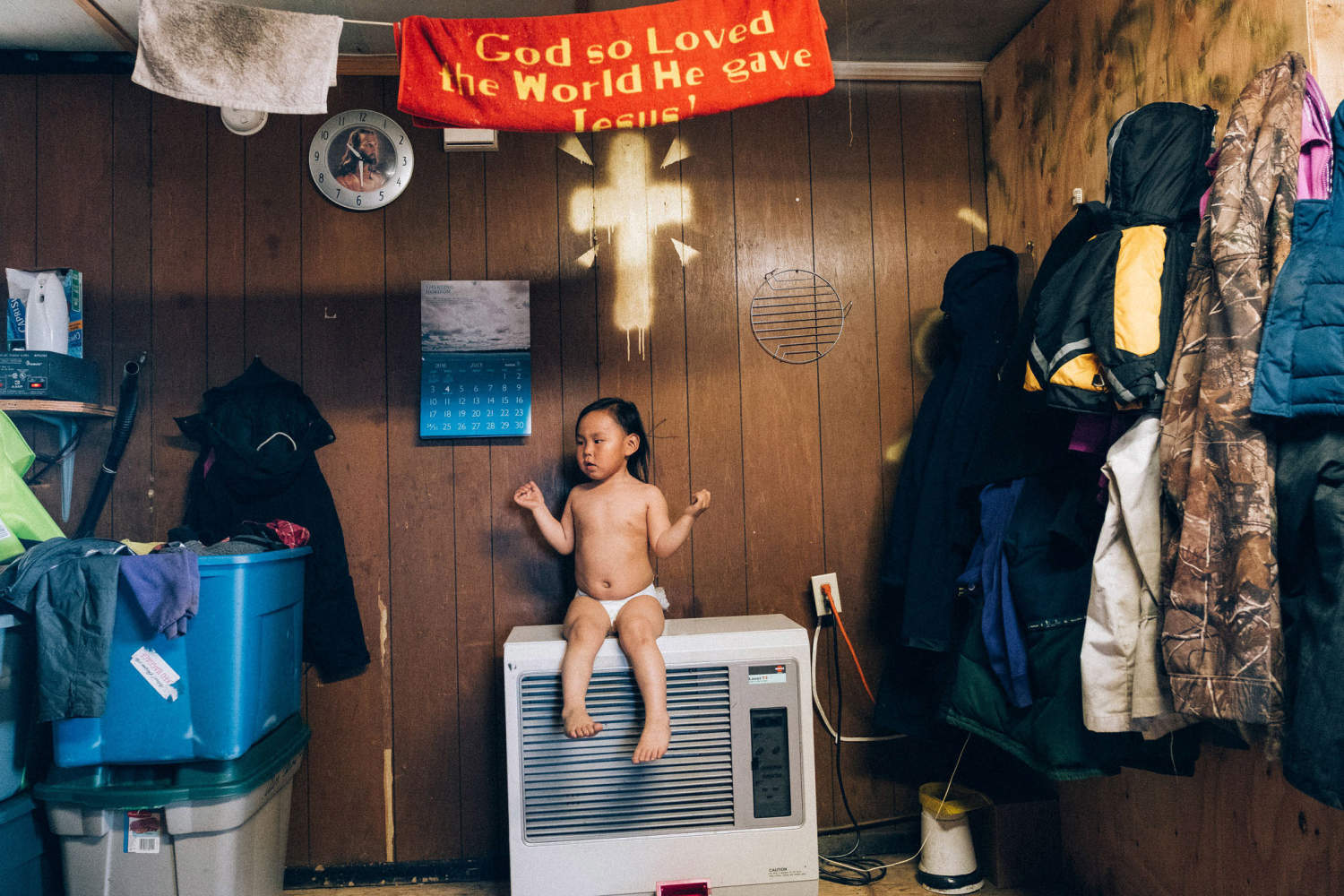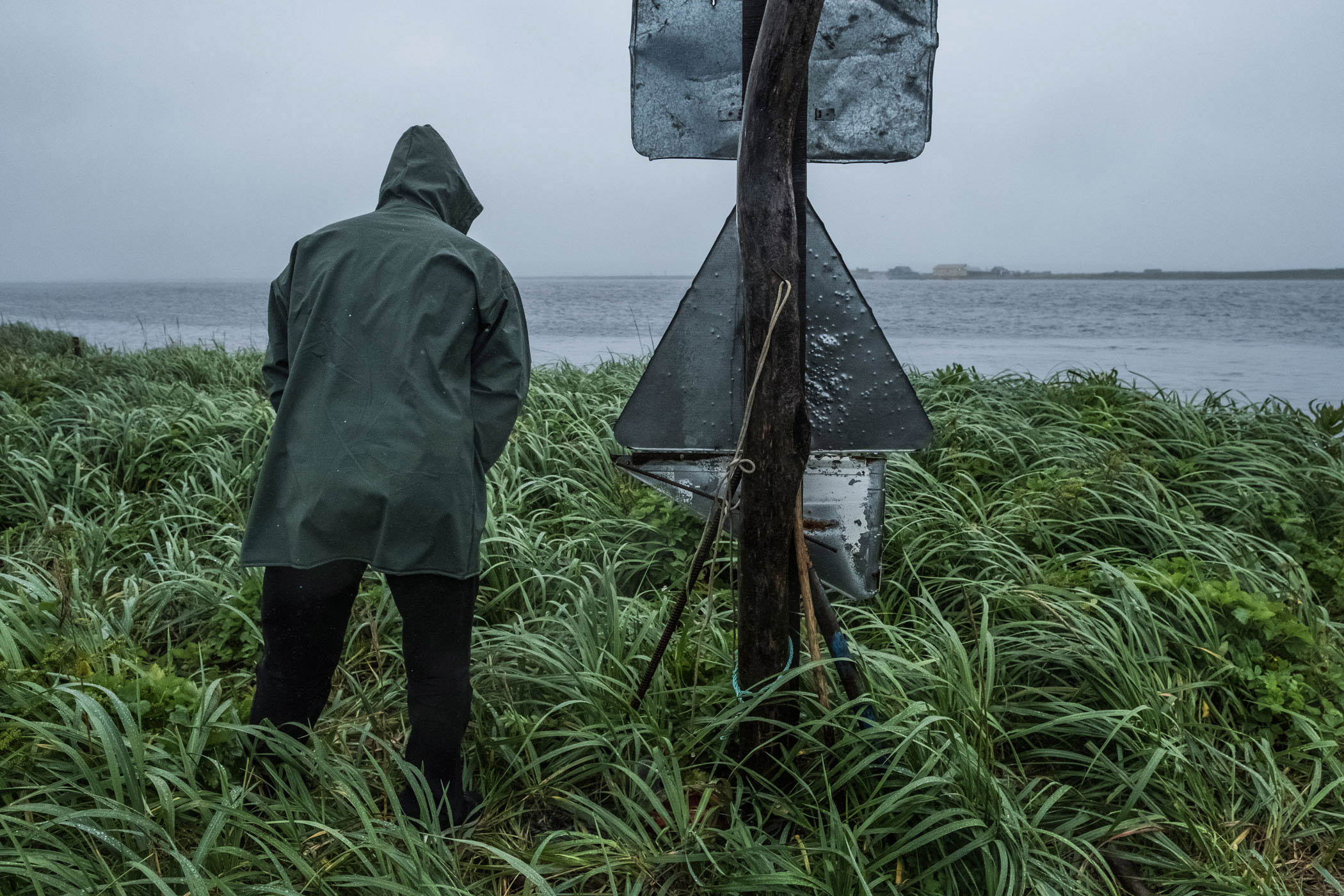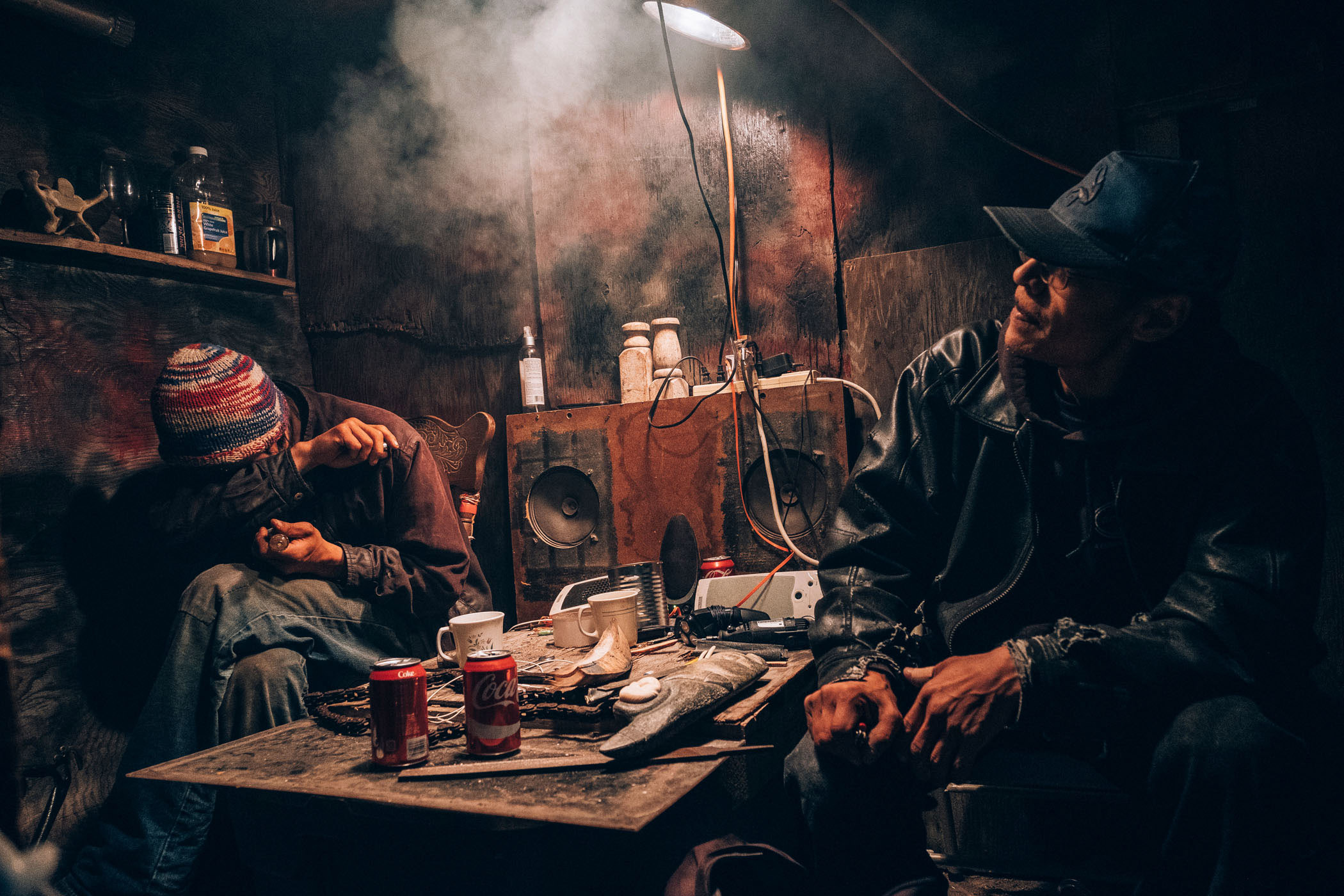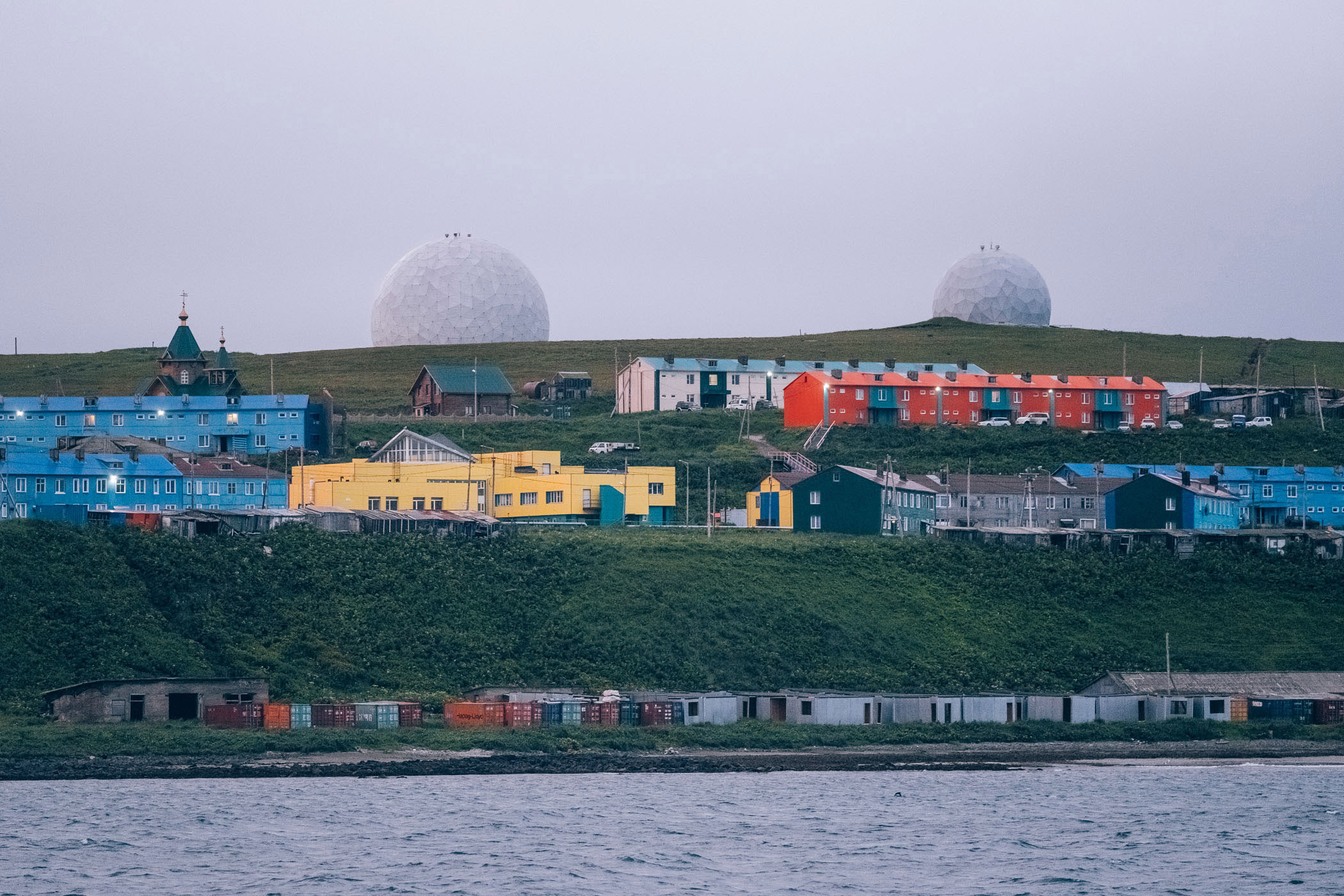 The project also documents inundated areas of Tuvalu and Kiribati during high tides...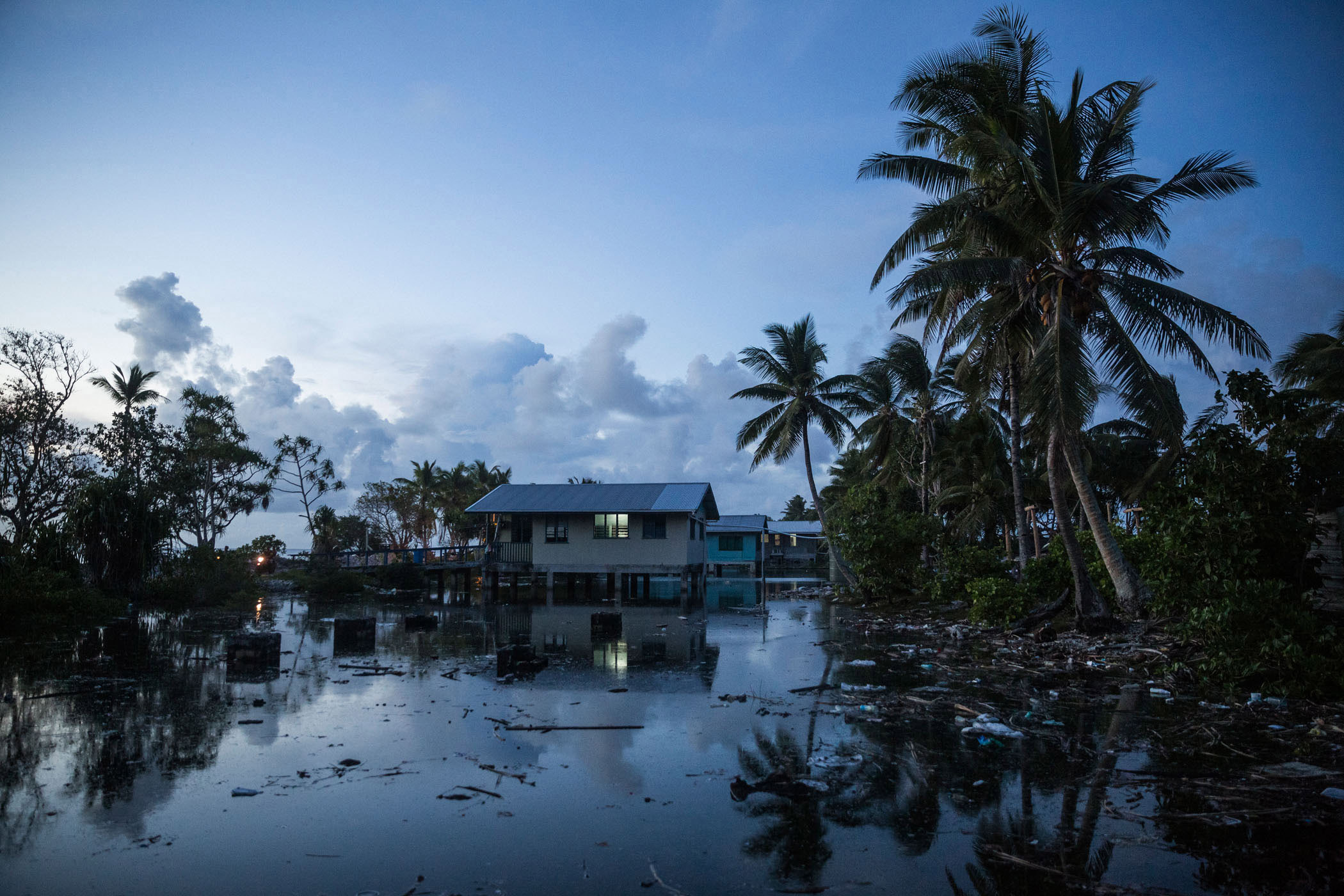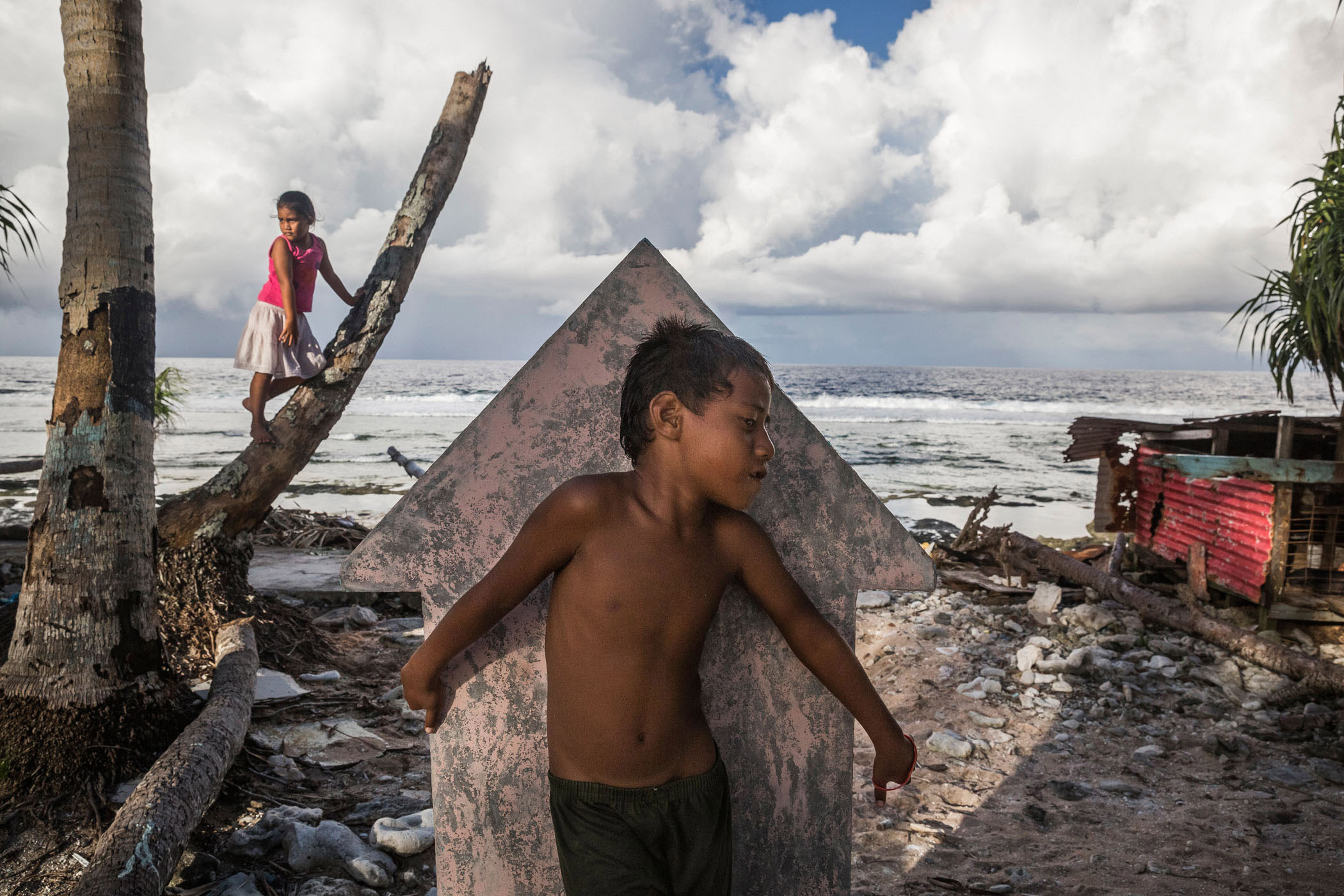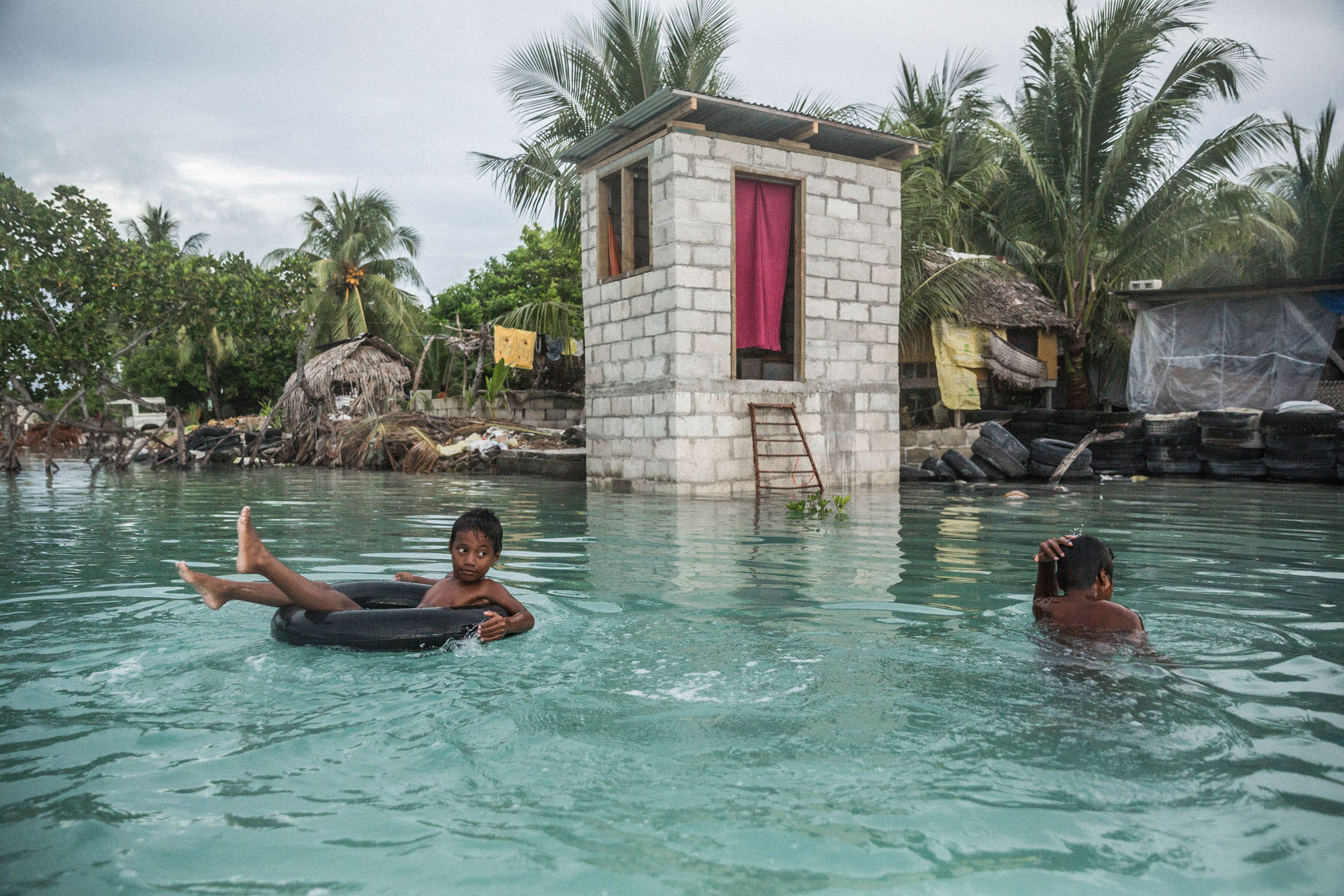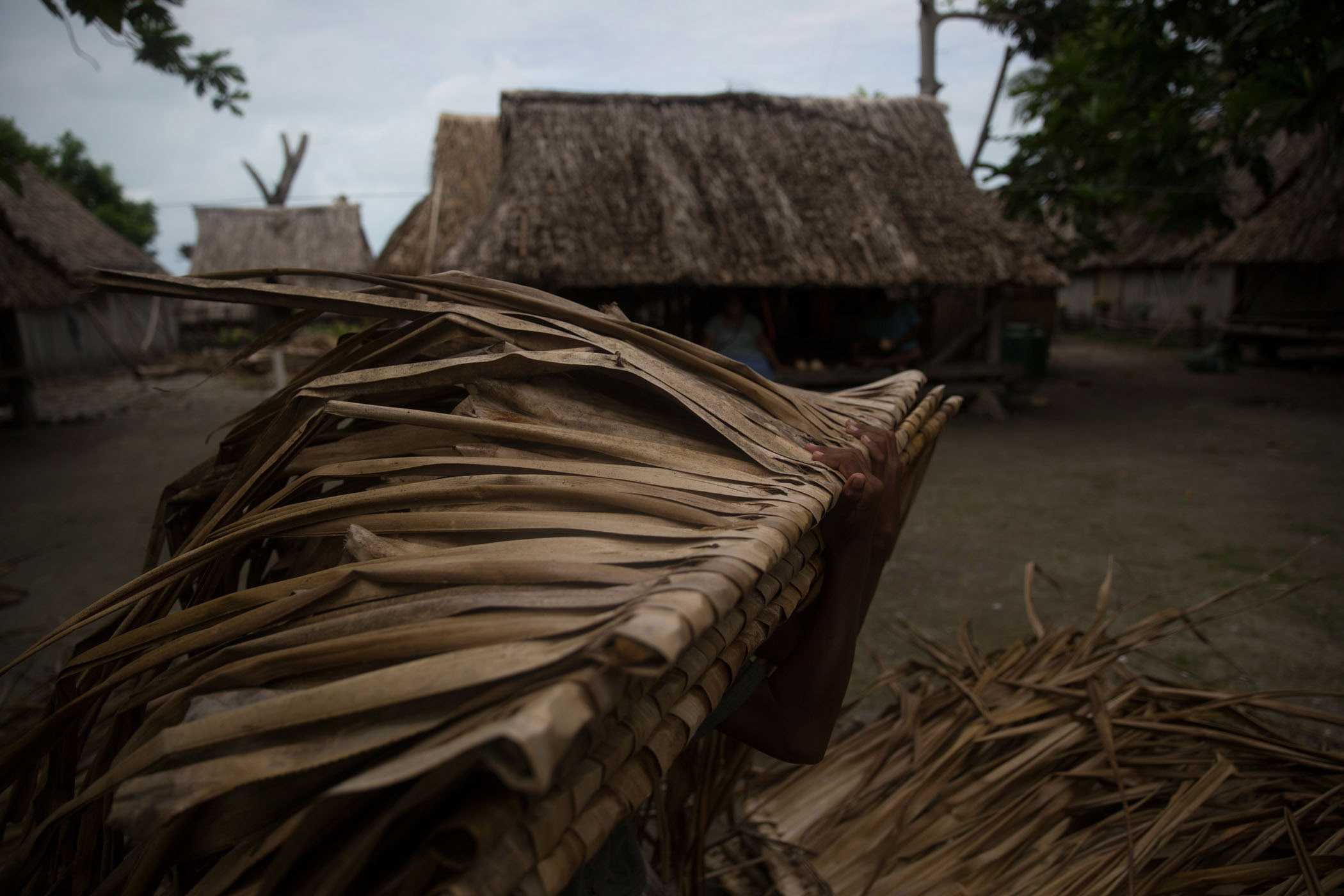 ... and the devastating effects of deforestation and logging in Papua New Guinea.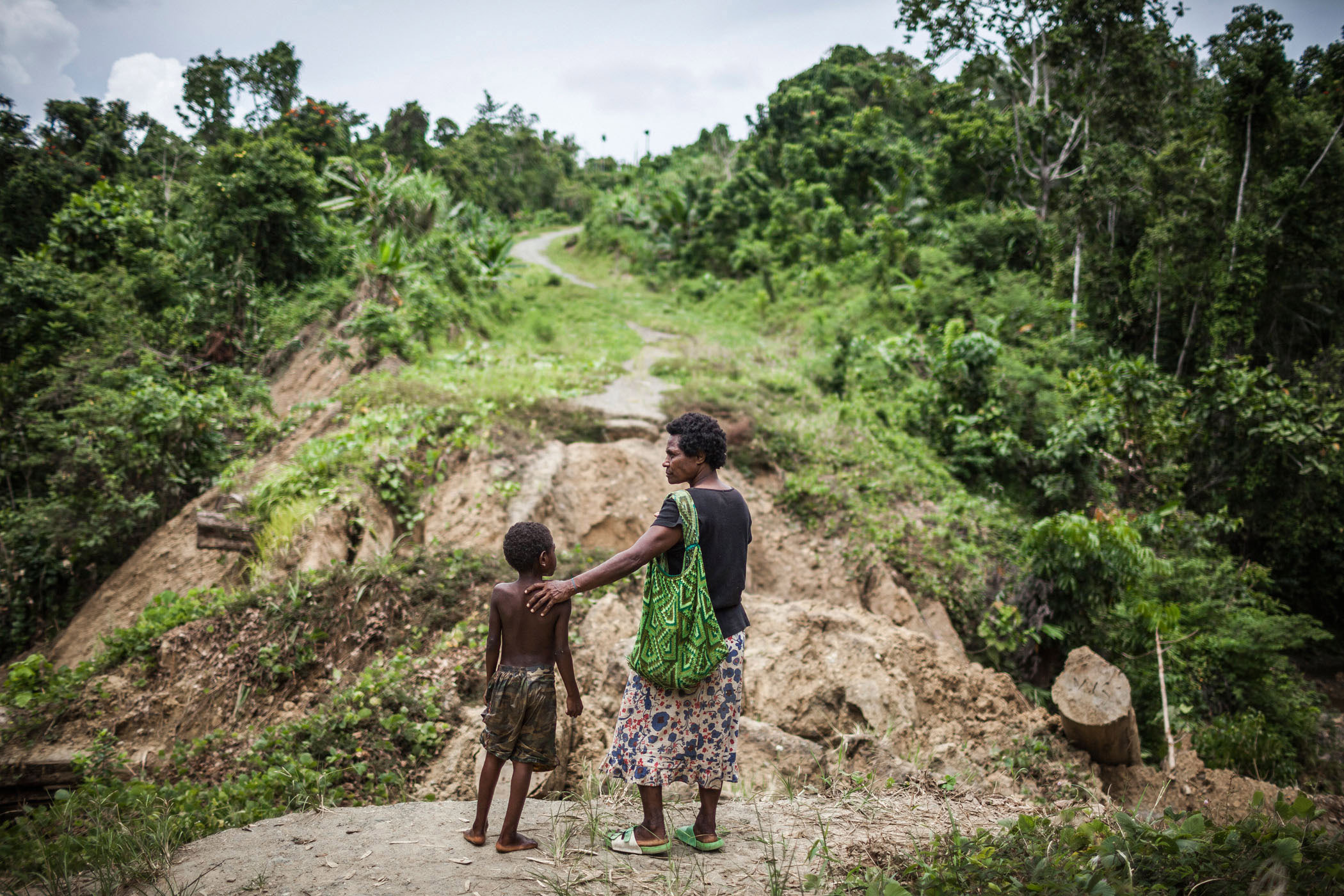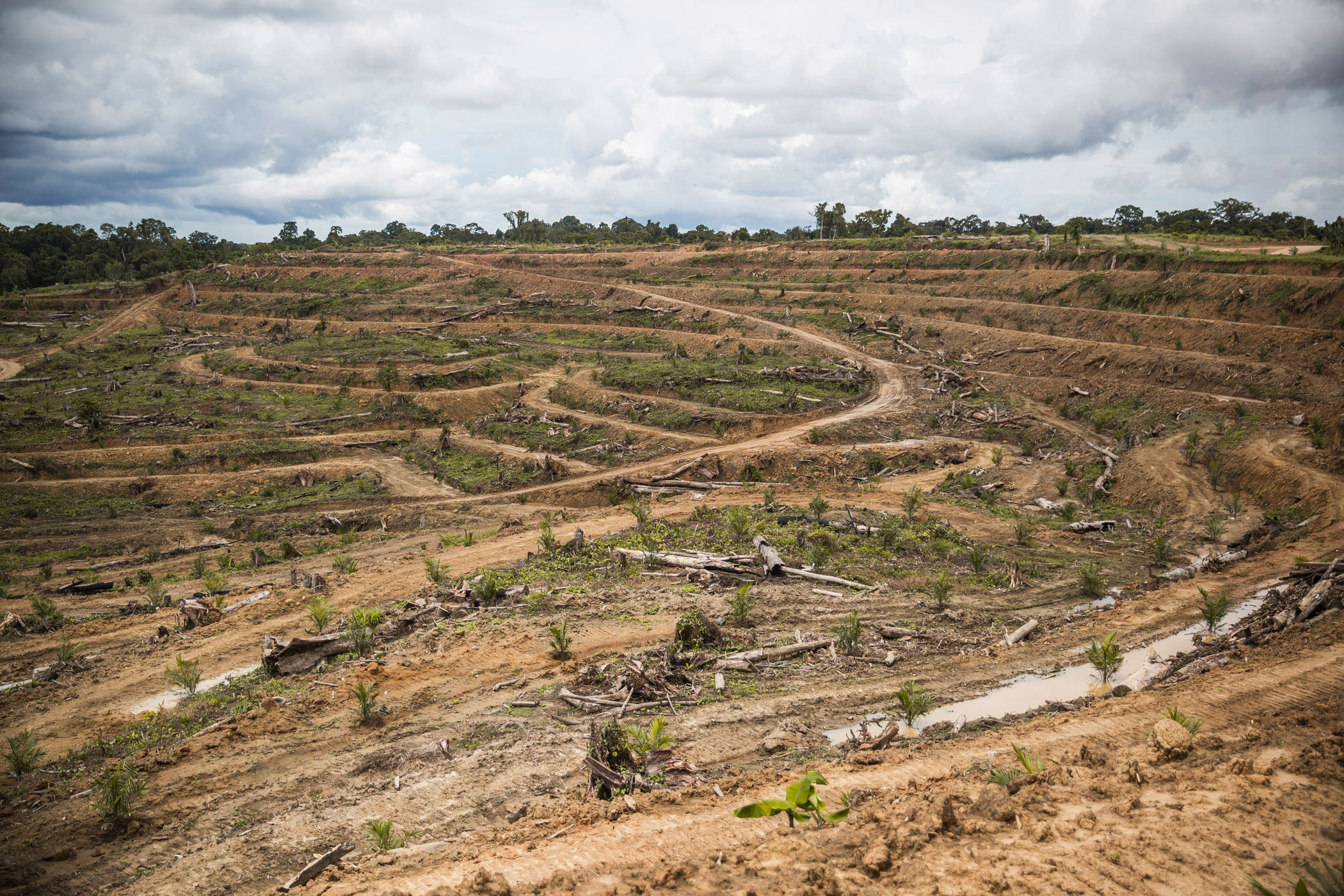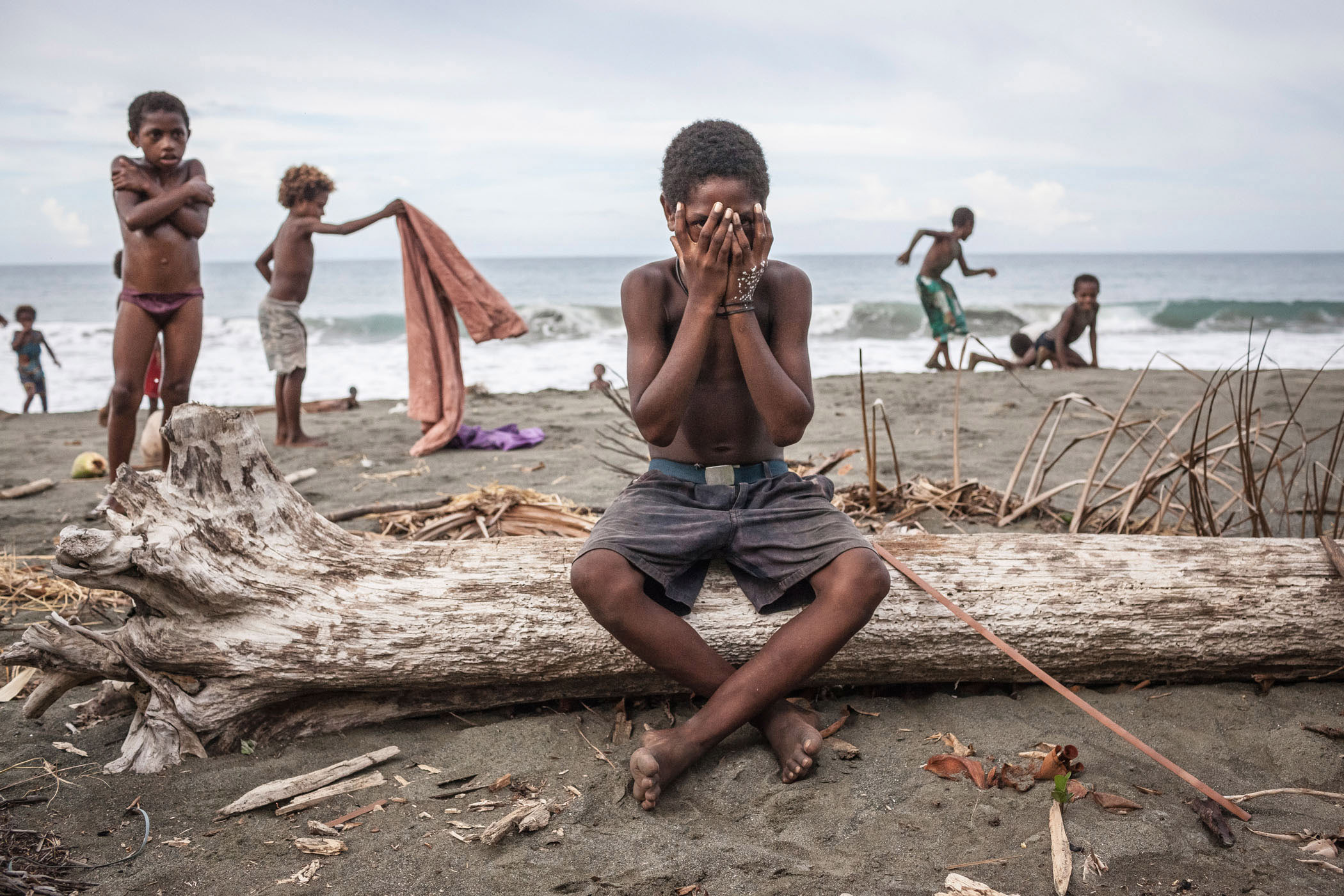 But this project also shows the resilience of people.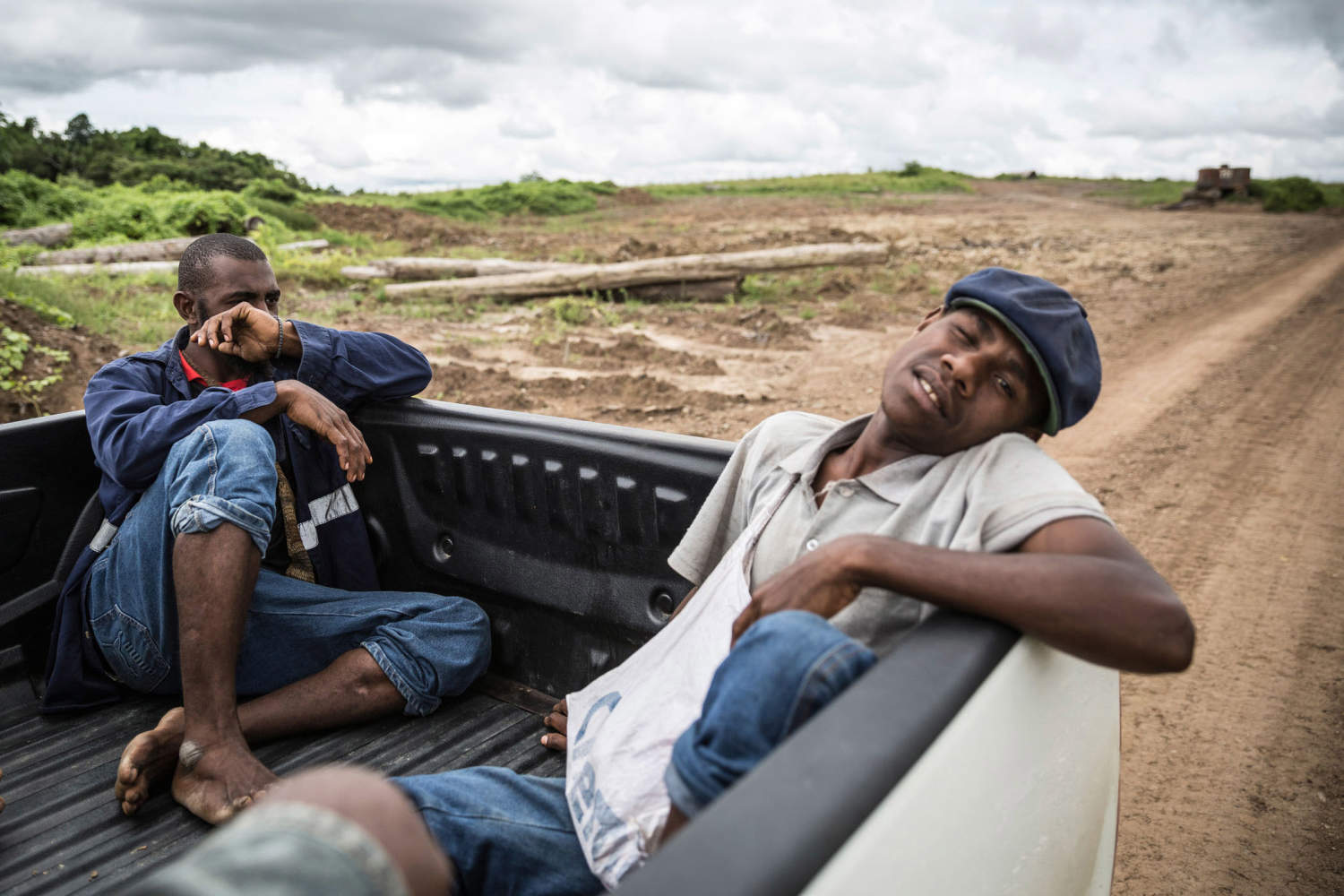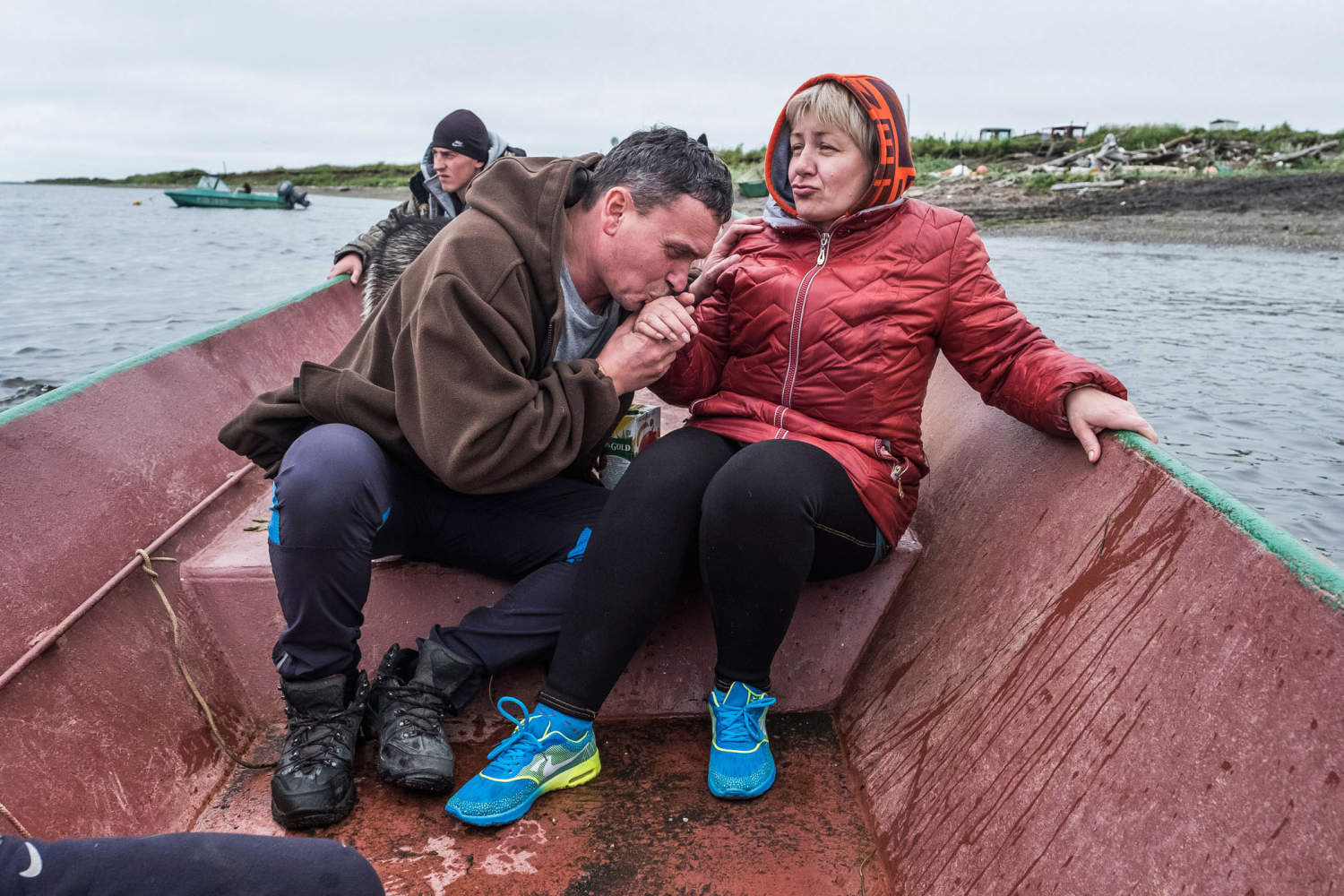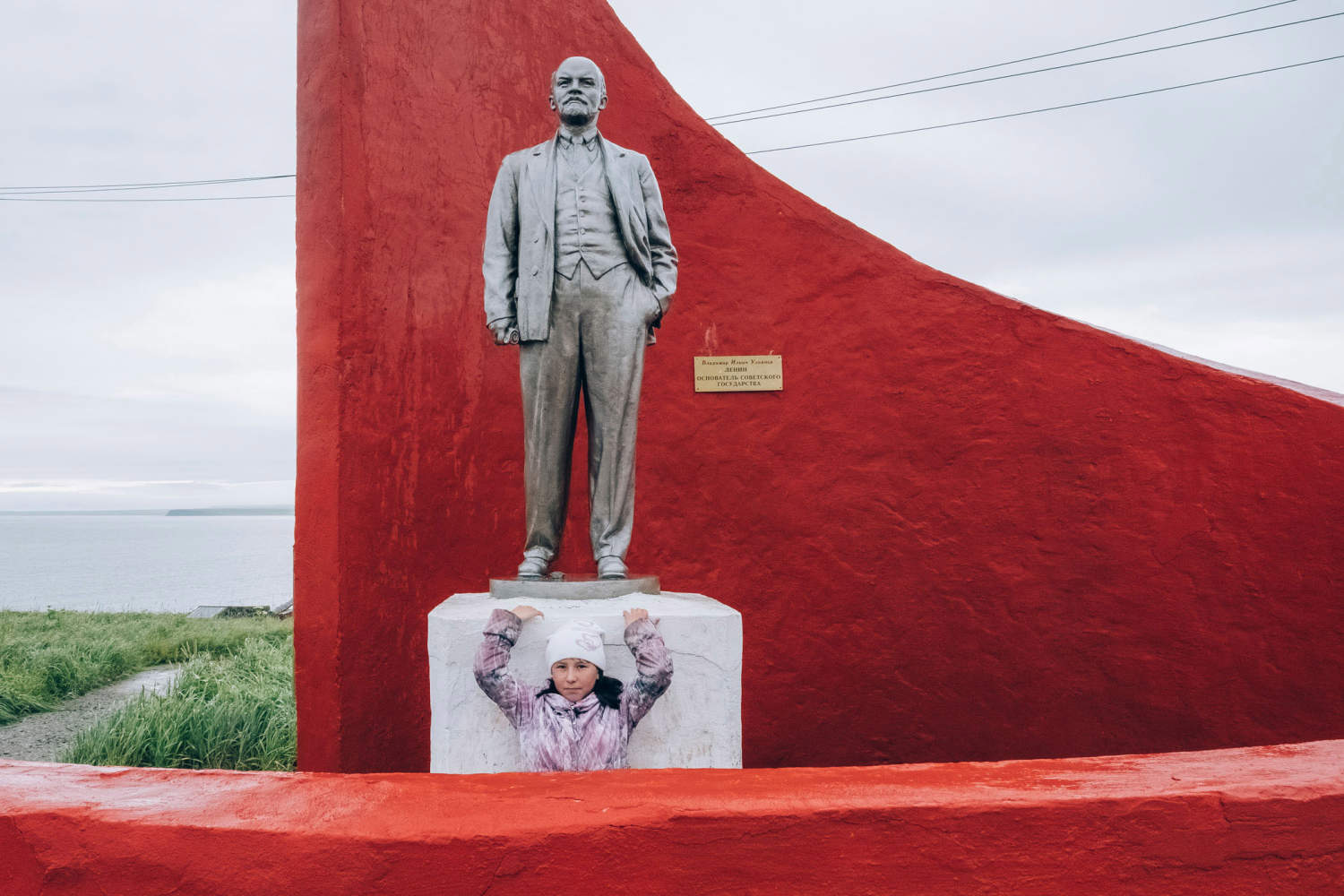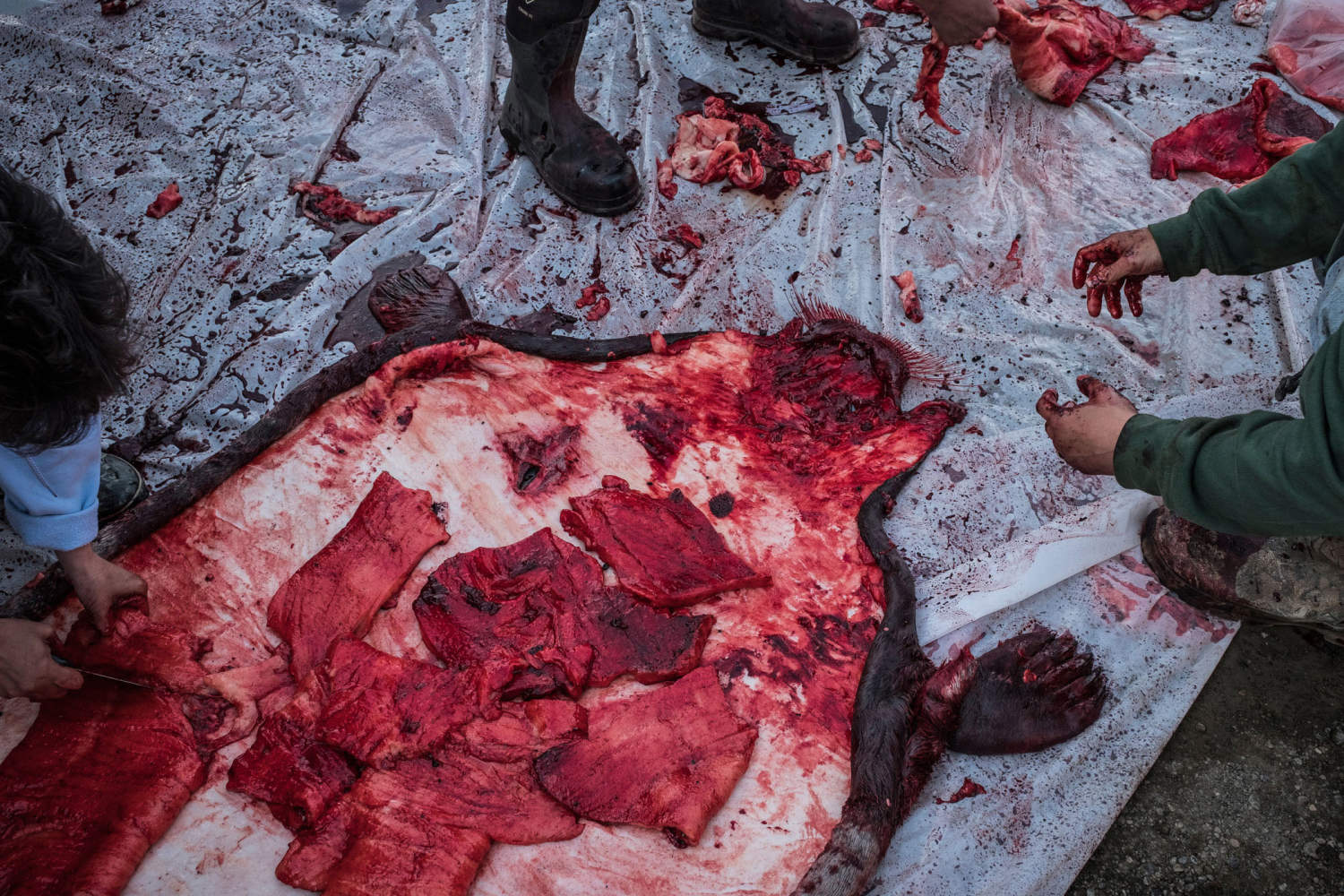 Their strength and readiness to adapt and overcome.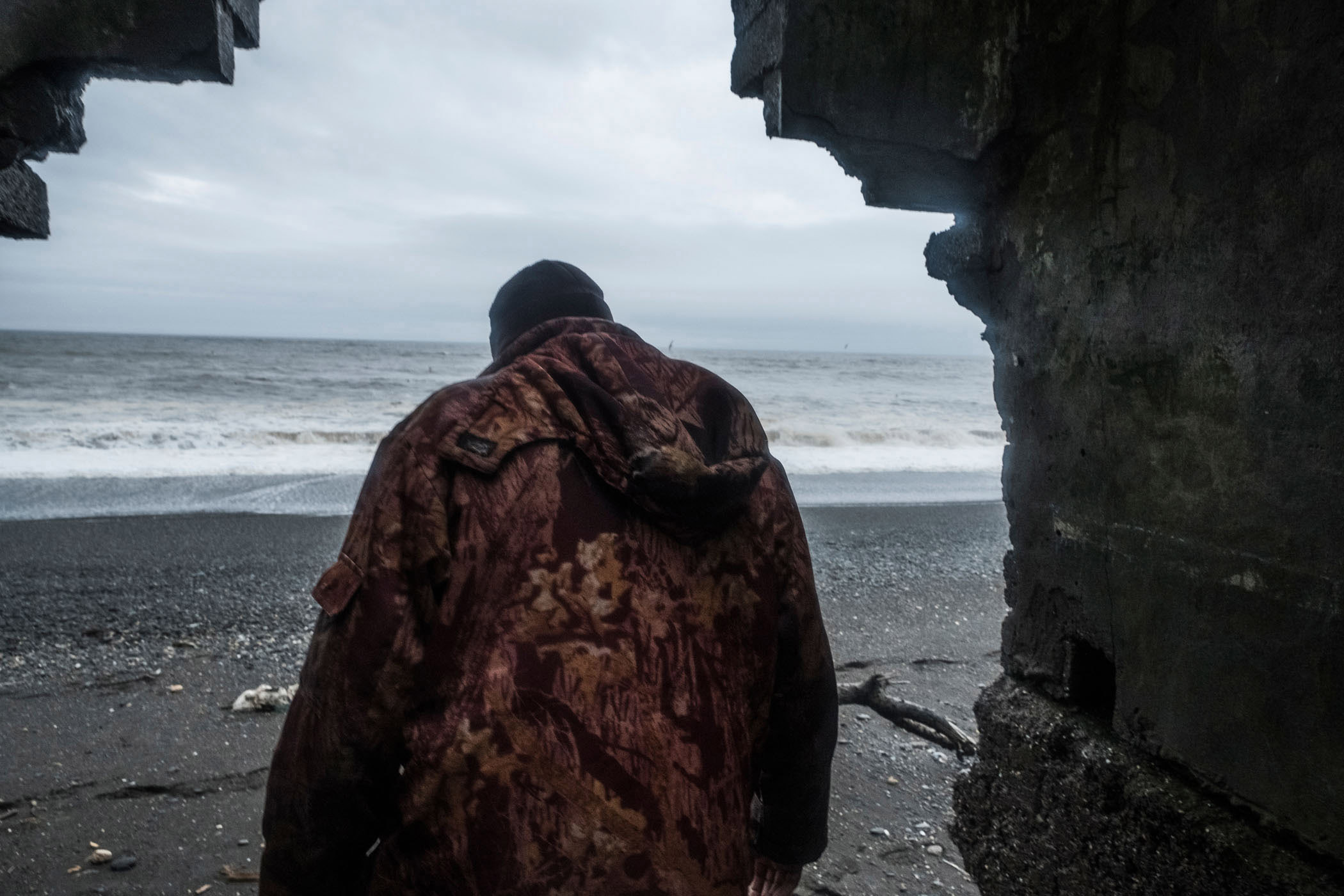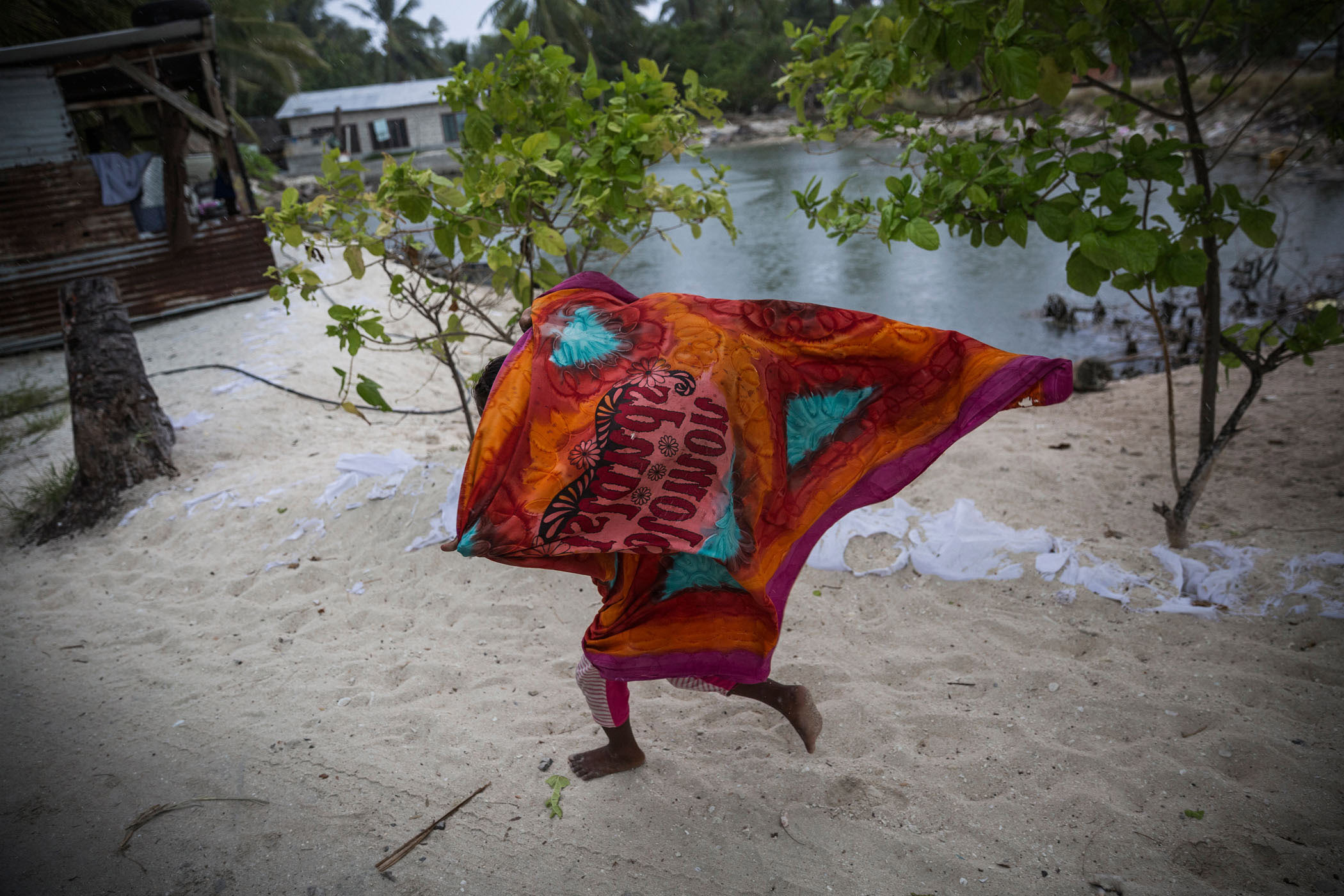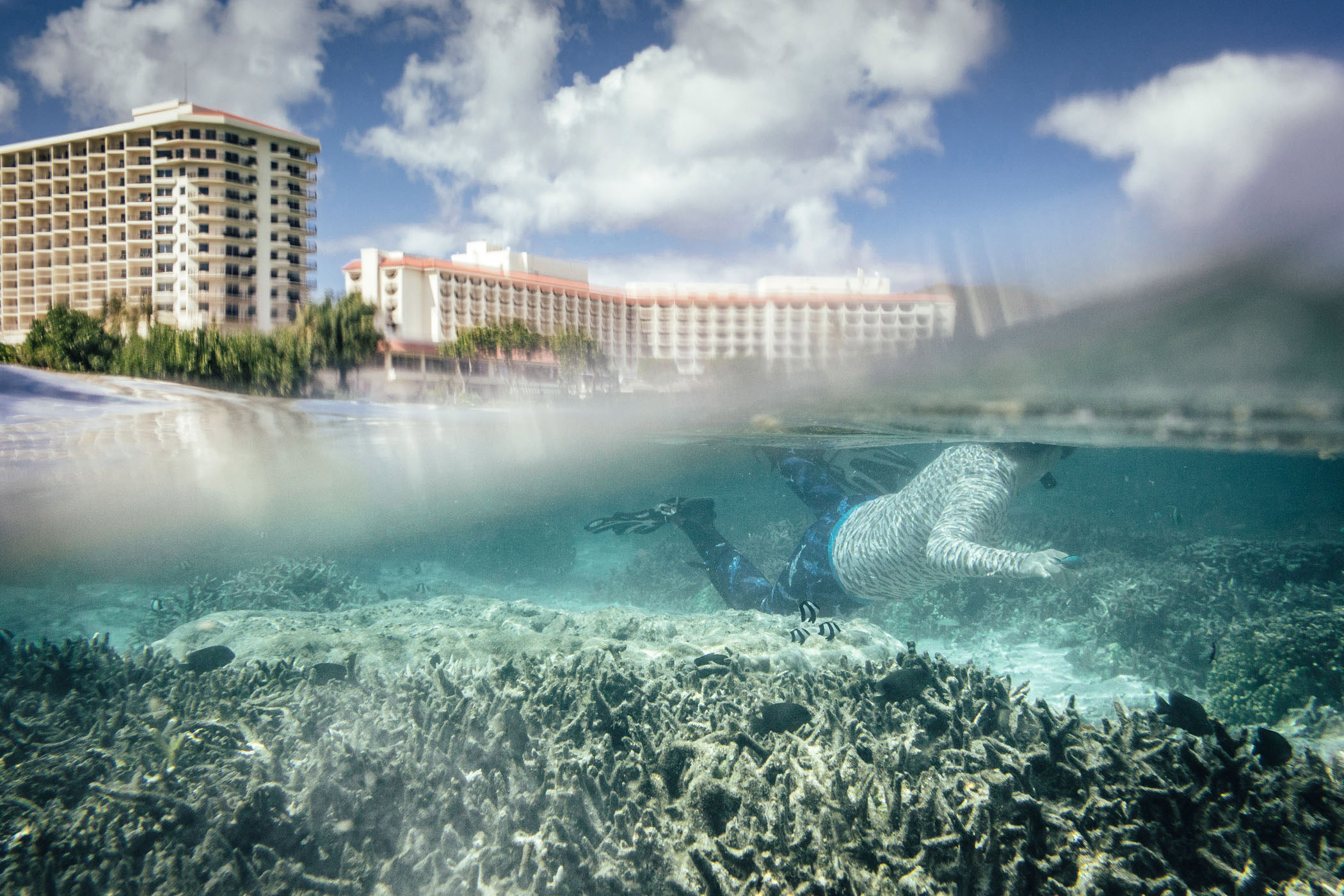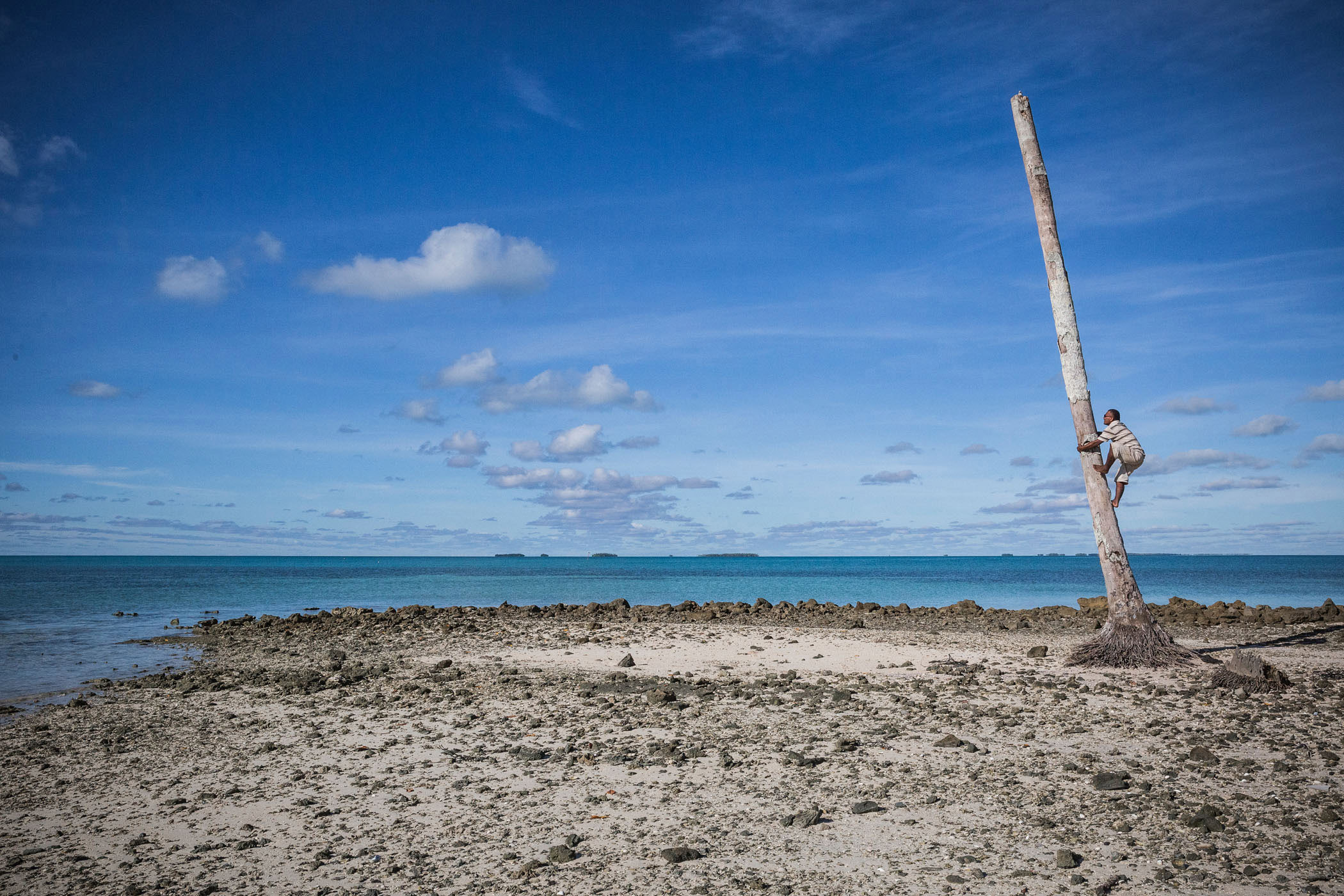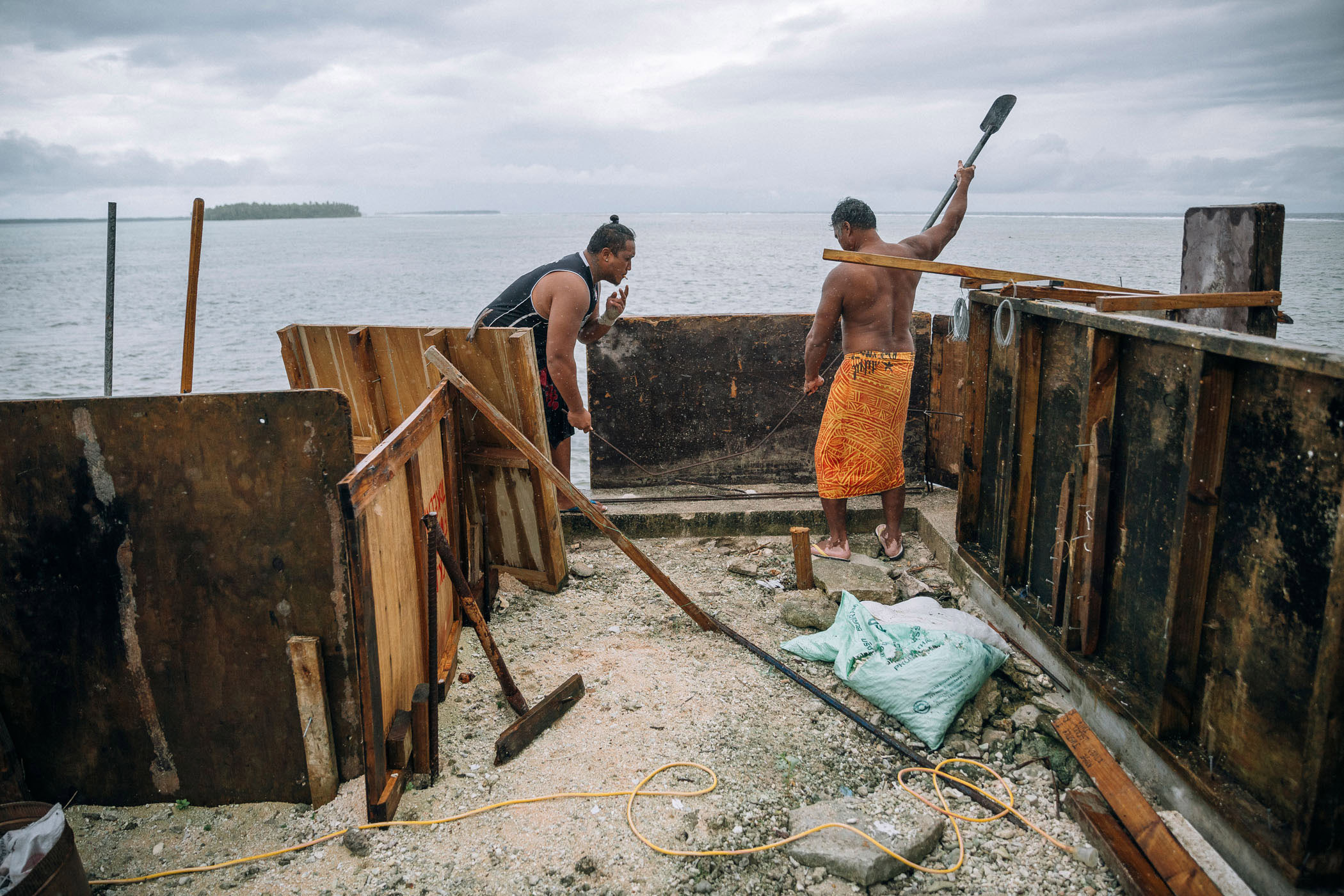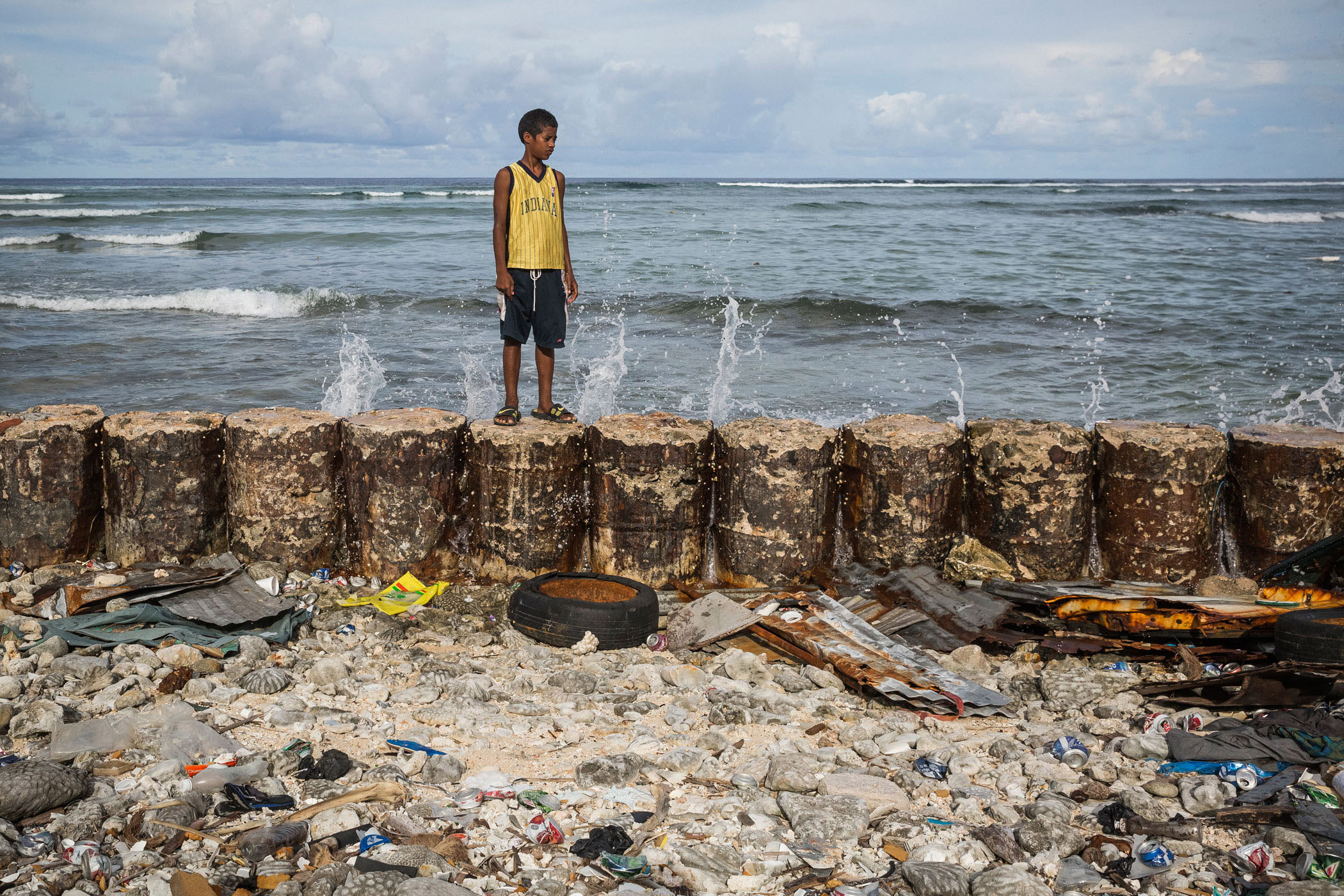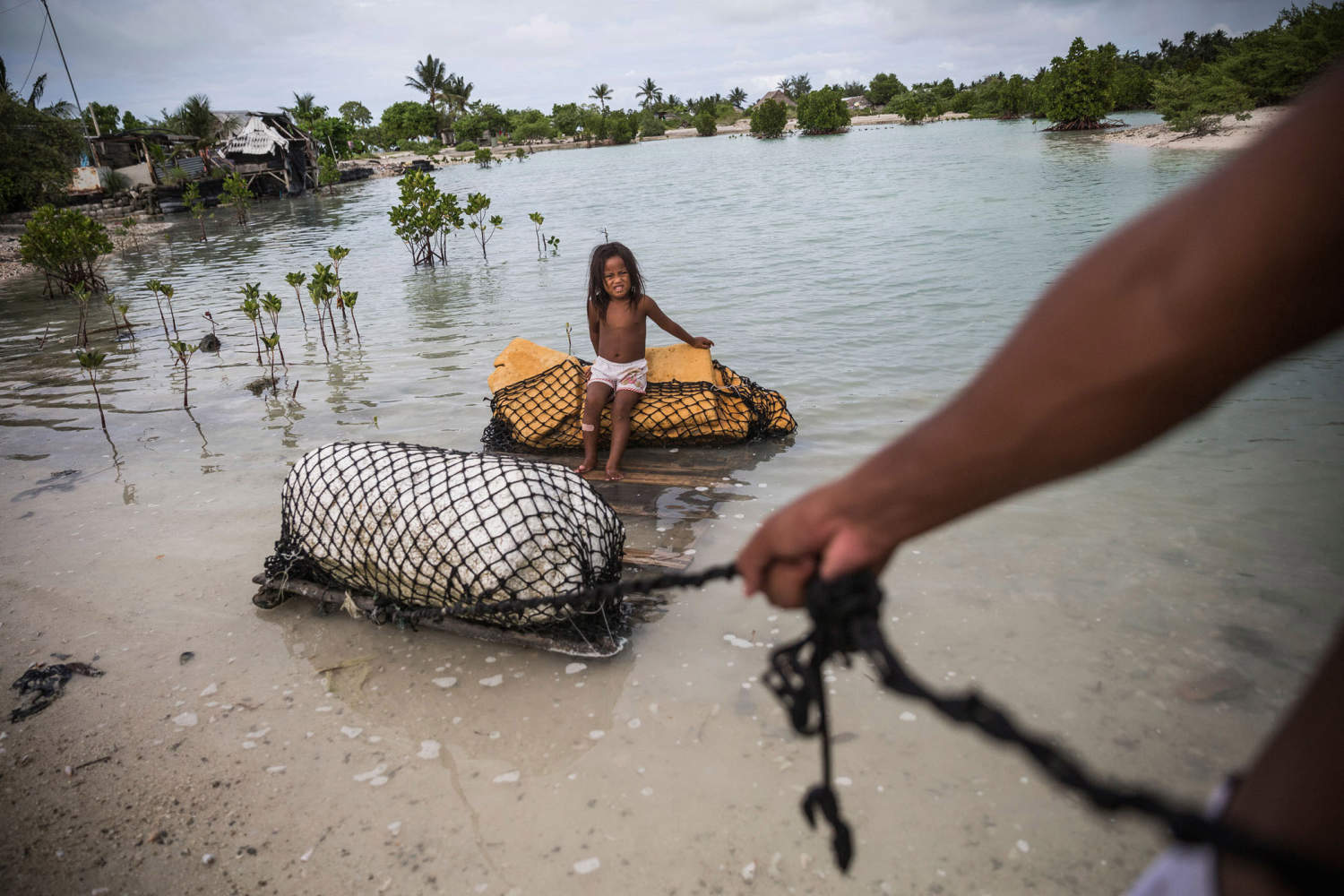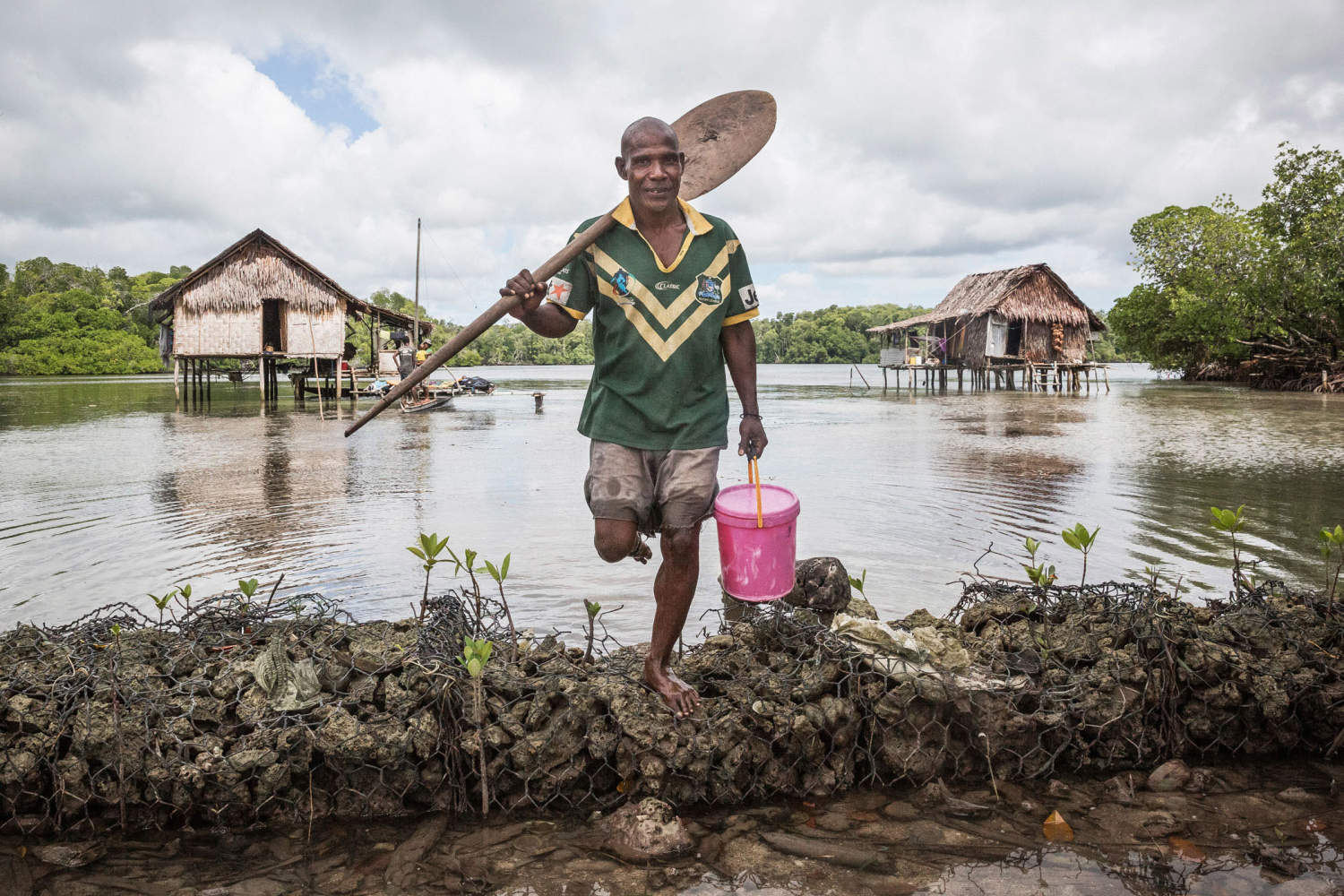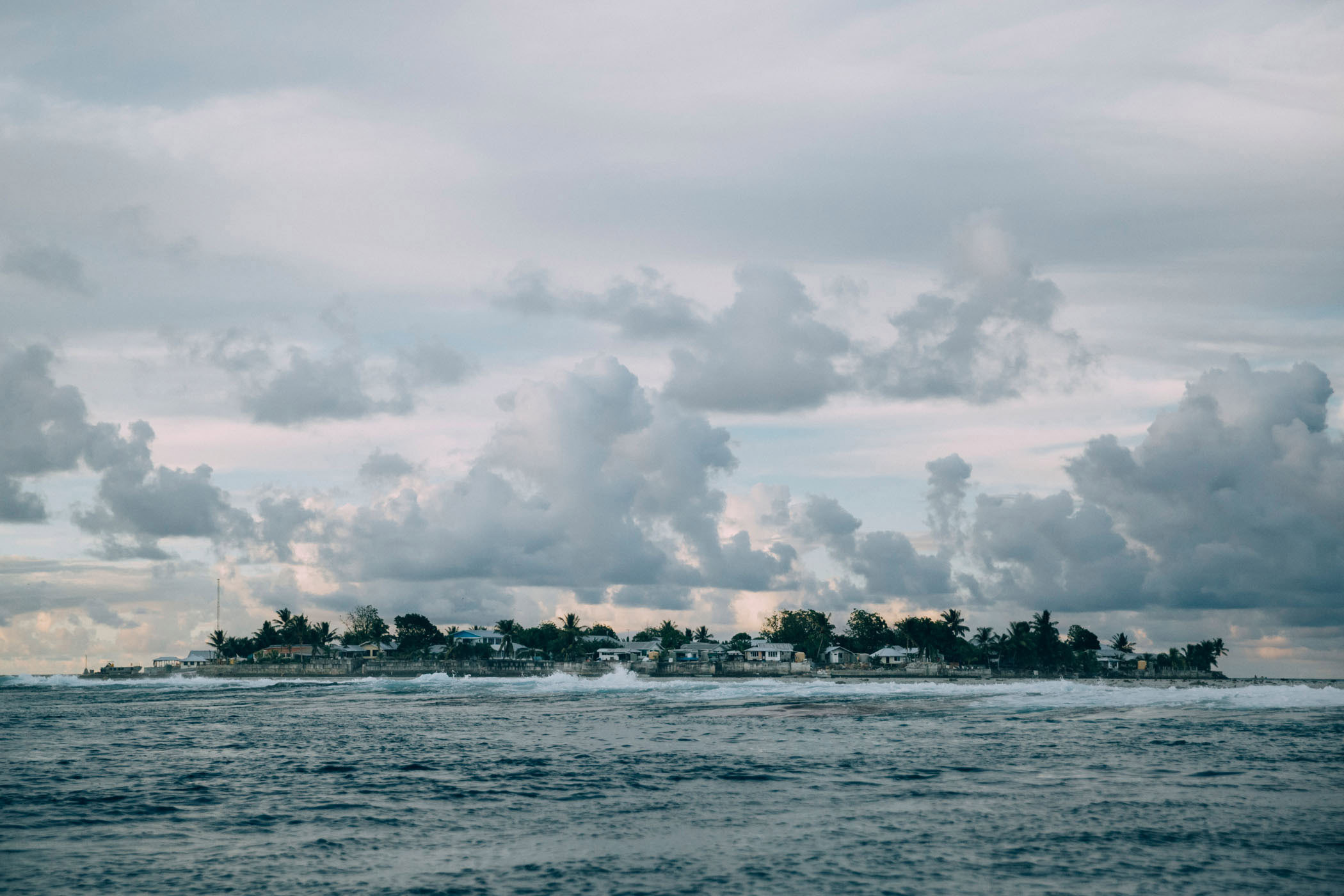 Their joy as life continues for another day.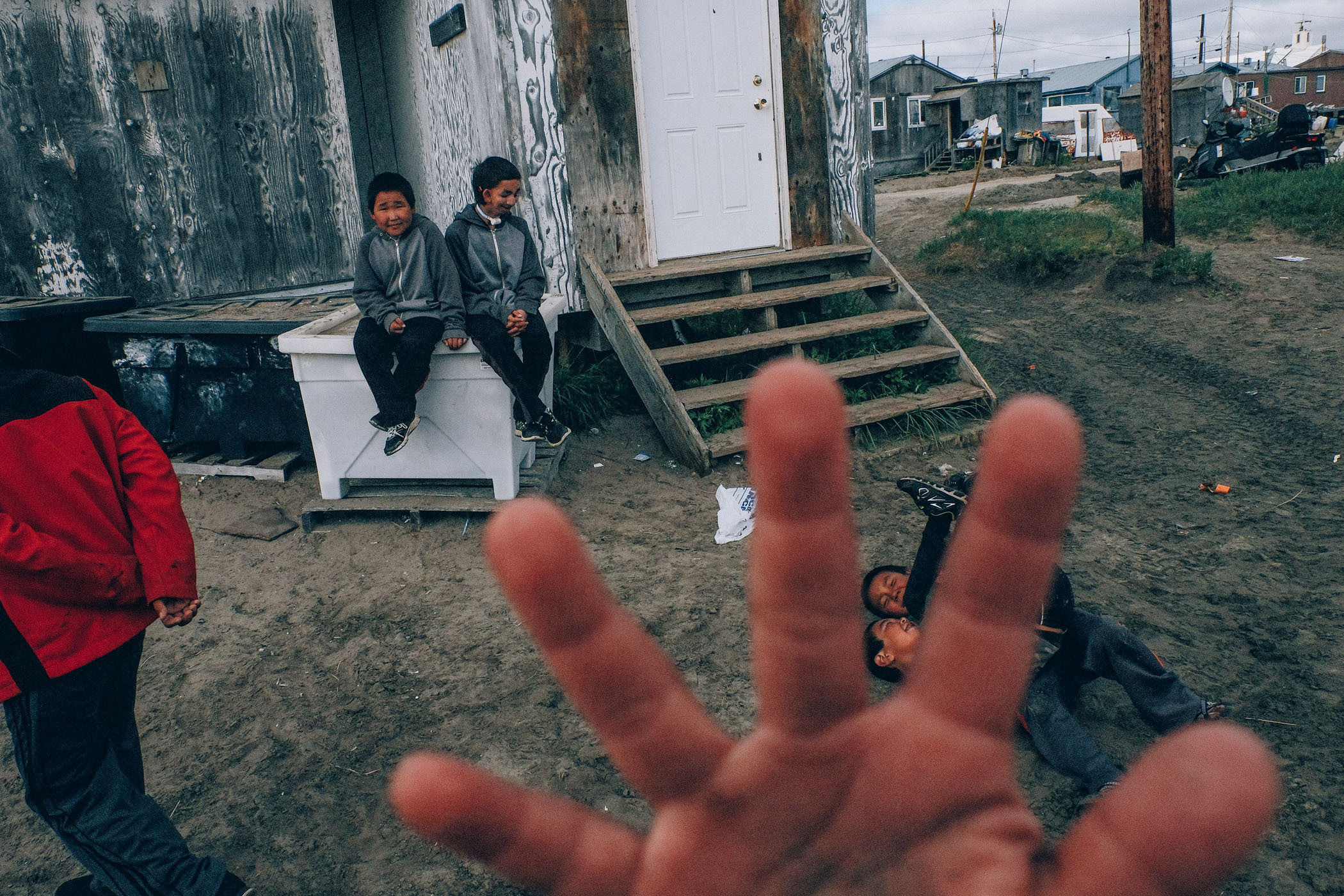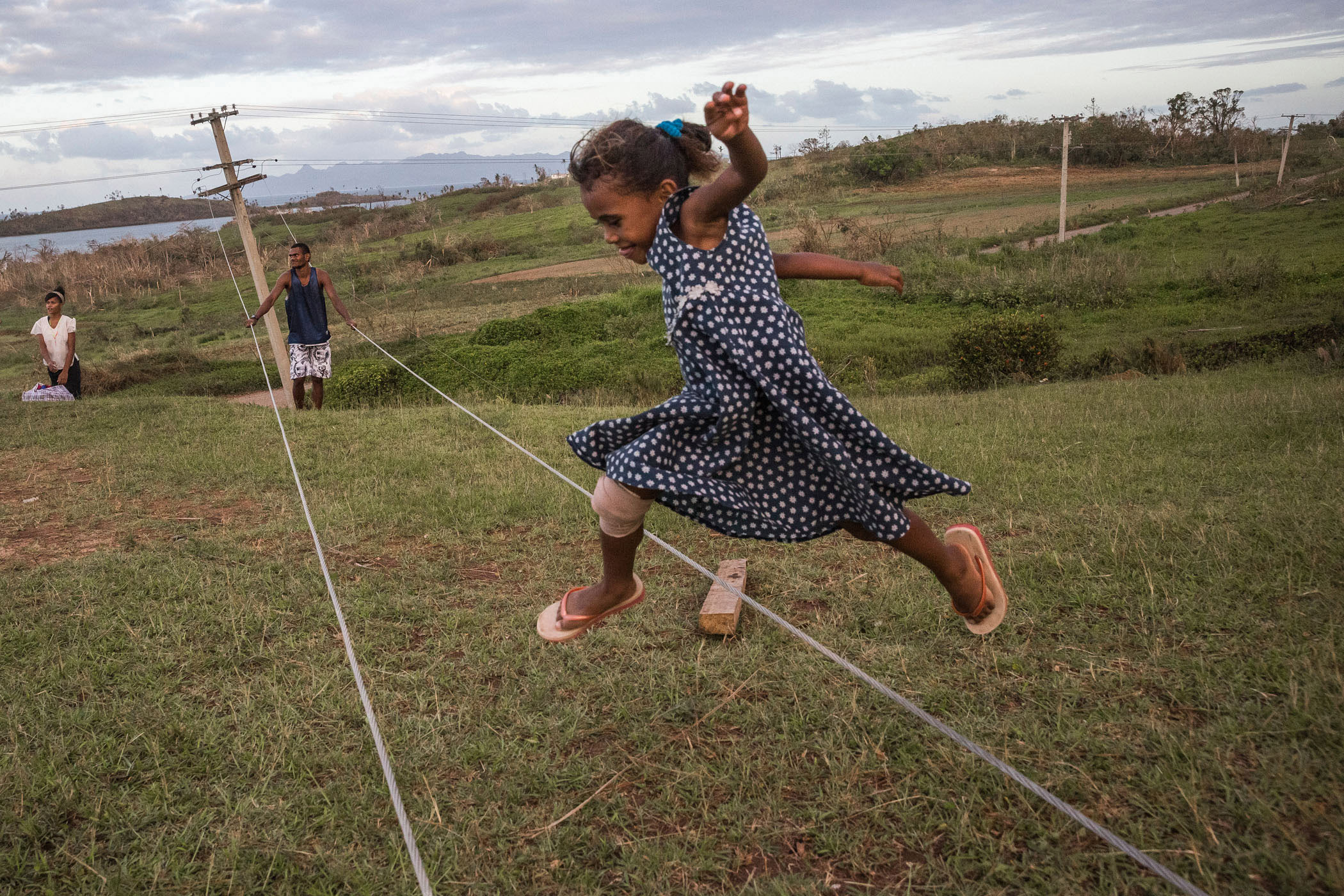 Many people believe that climate change is caused not only by natural events but also by increased human activity which is destroying our planet.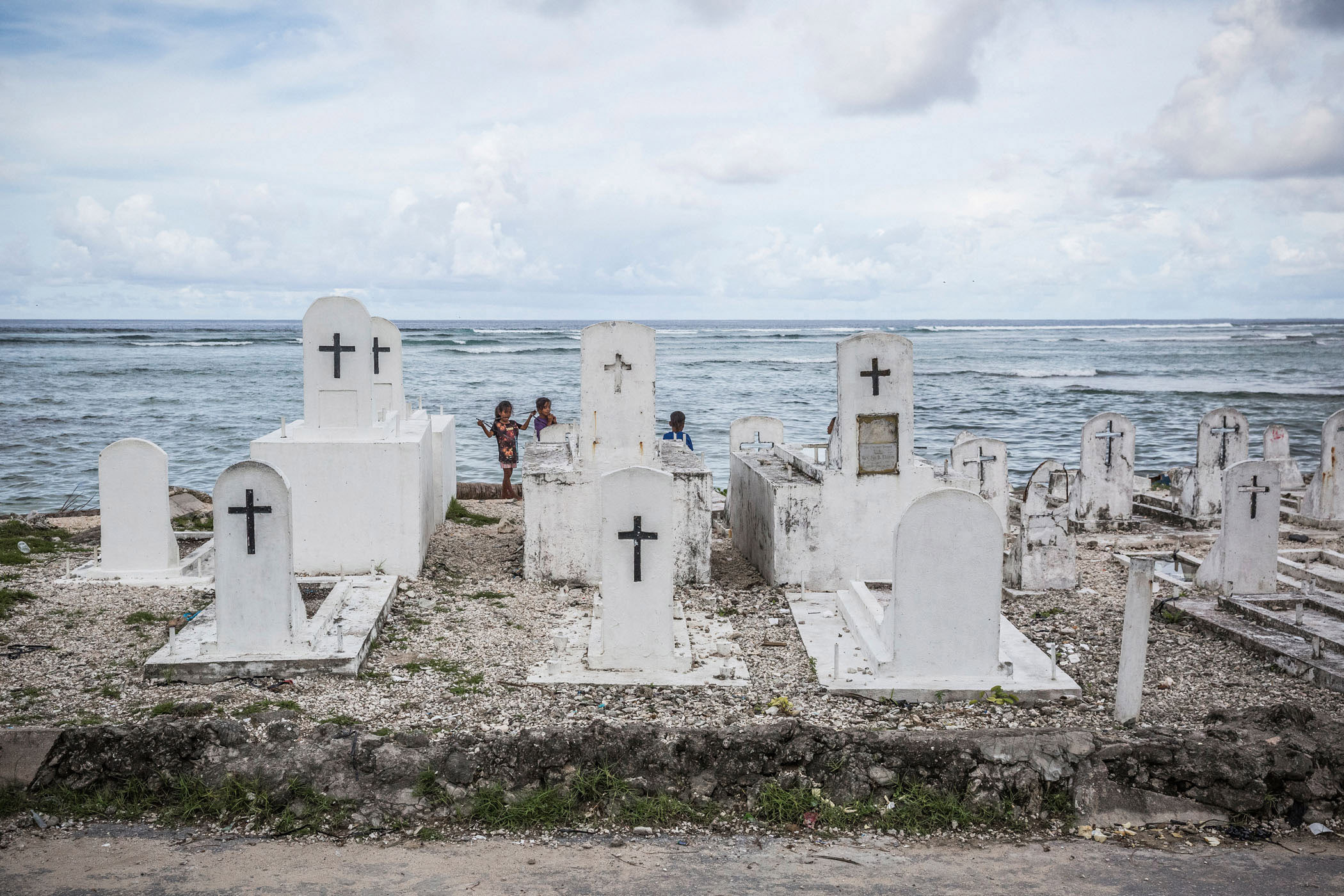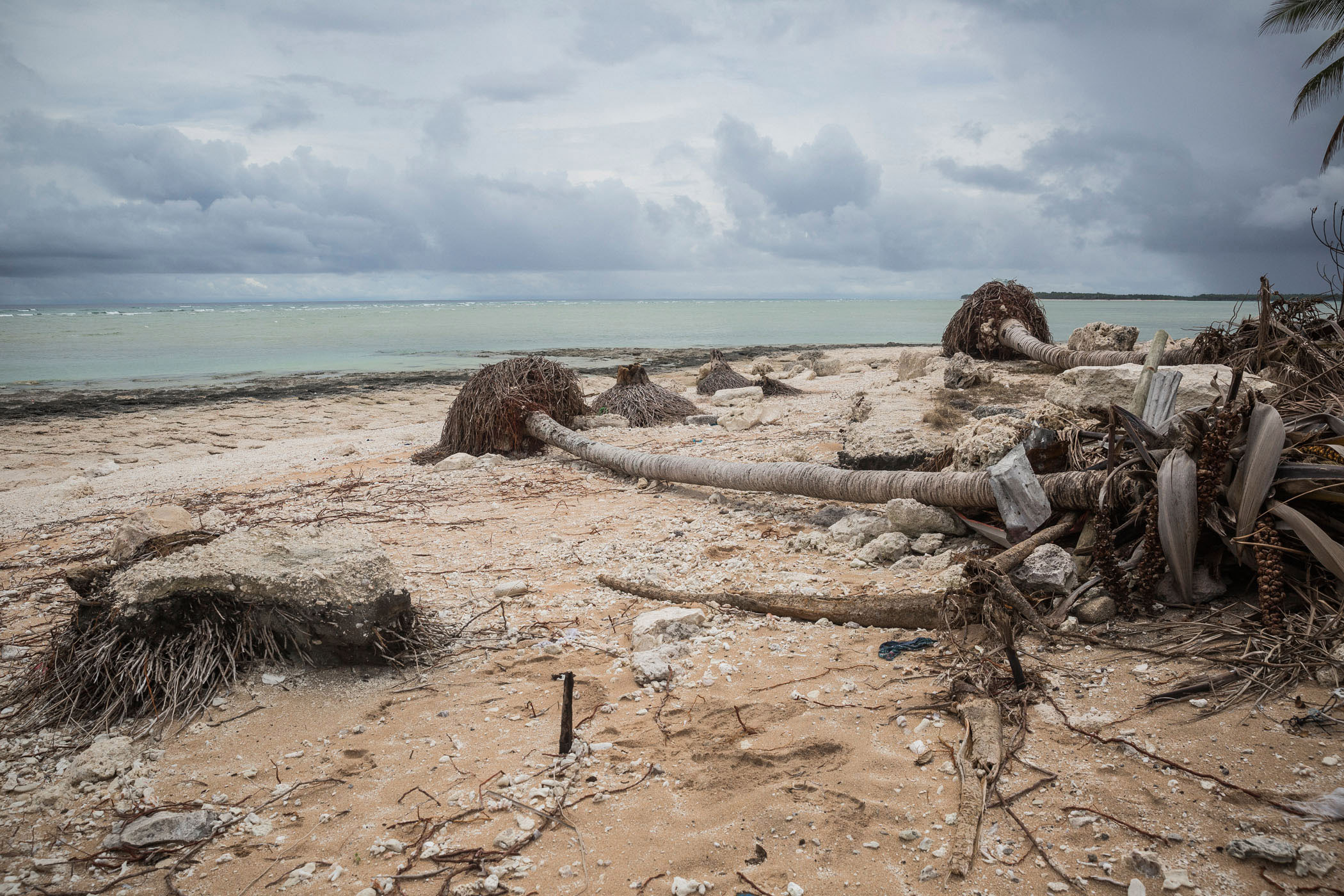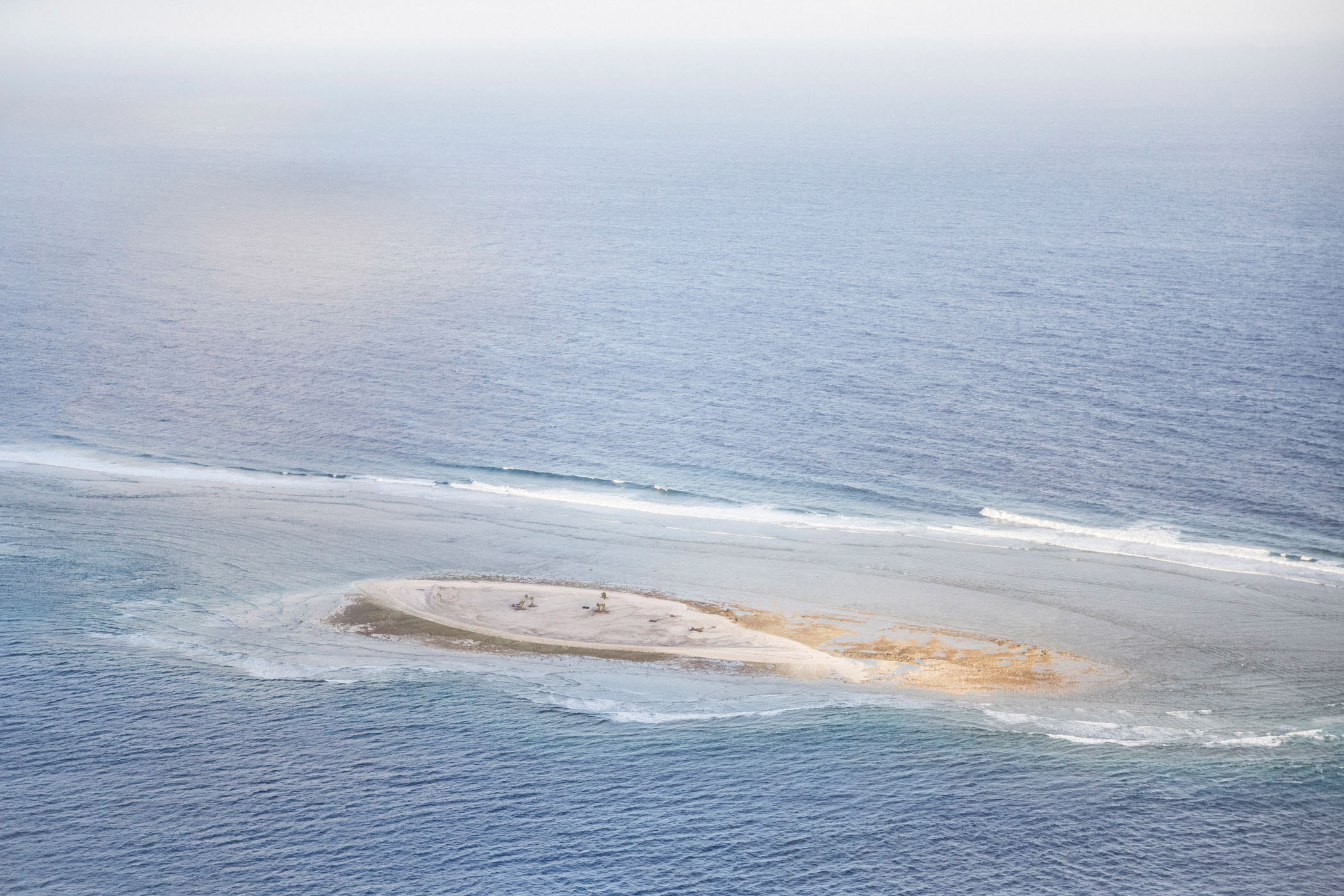 I see how humans overload and abuse nature, unbalancing the system. However, humanity is not destroying the planet; our planet cannot be destroyed. Humanity is destroying itself.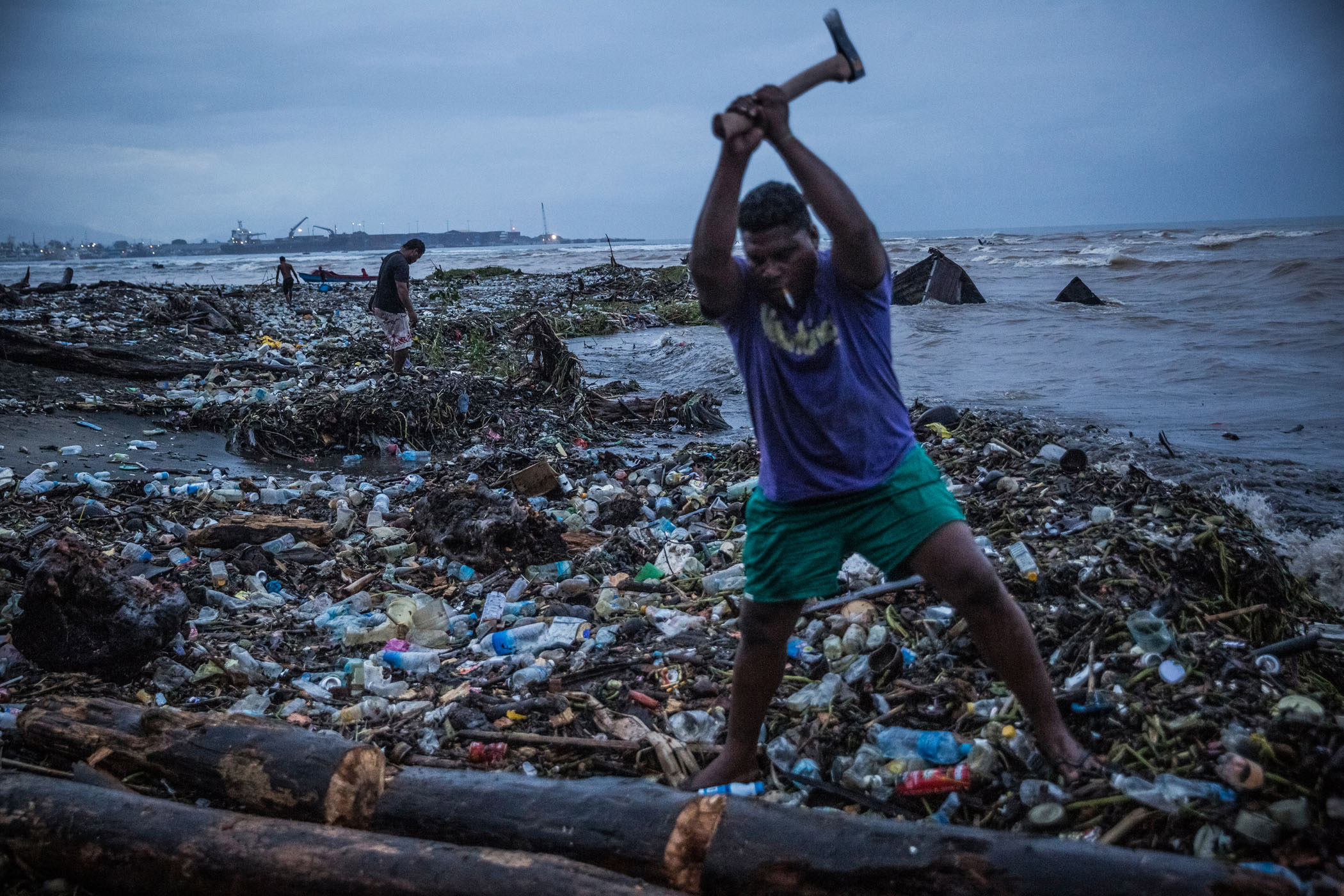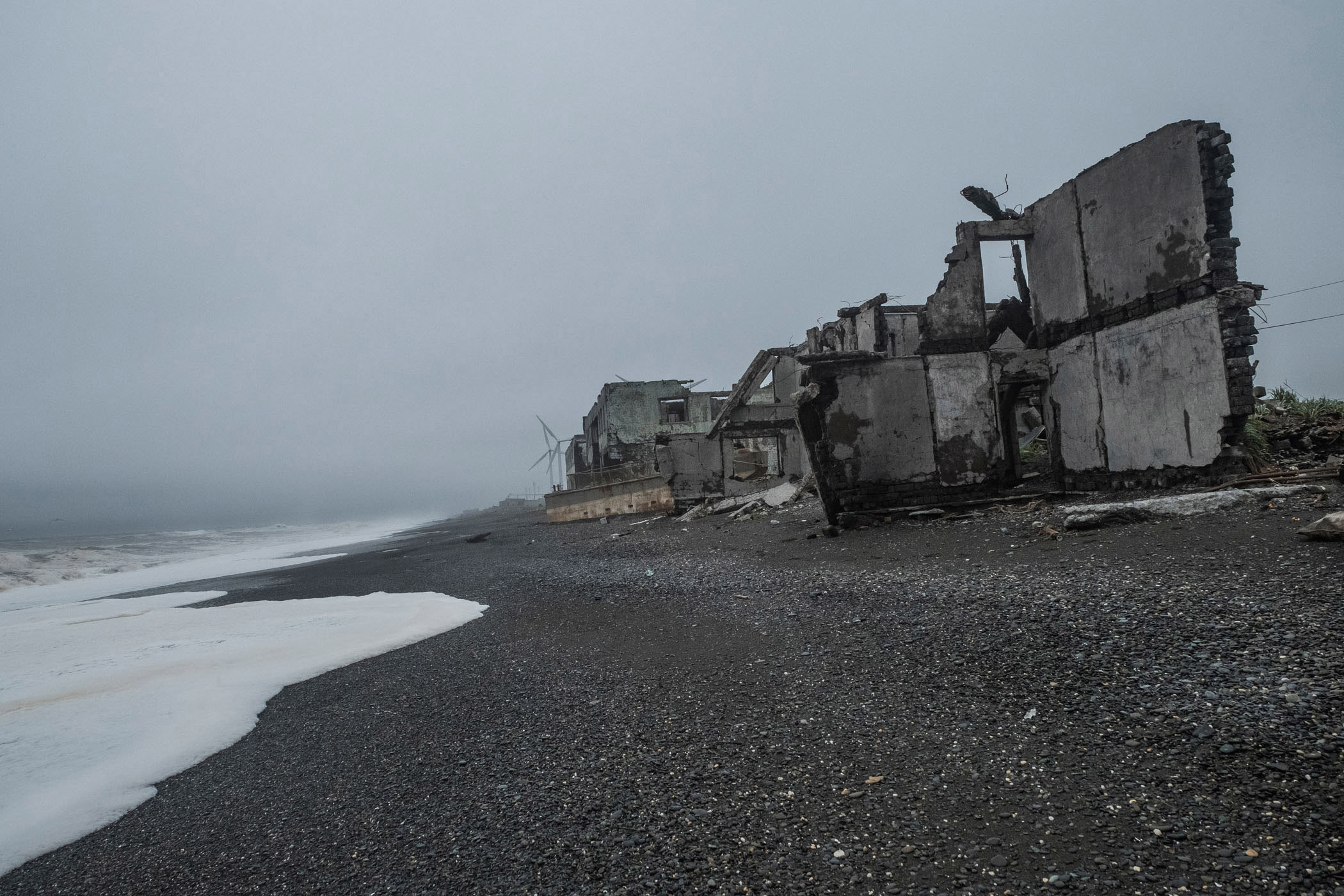 The changes in climate are the Earth's natural mechanisms to protect its balance.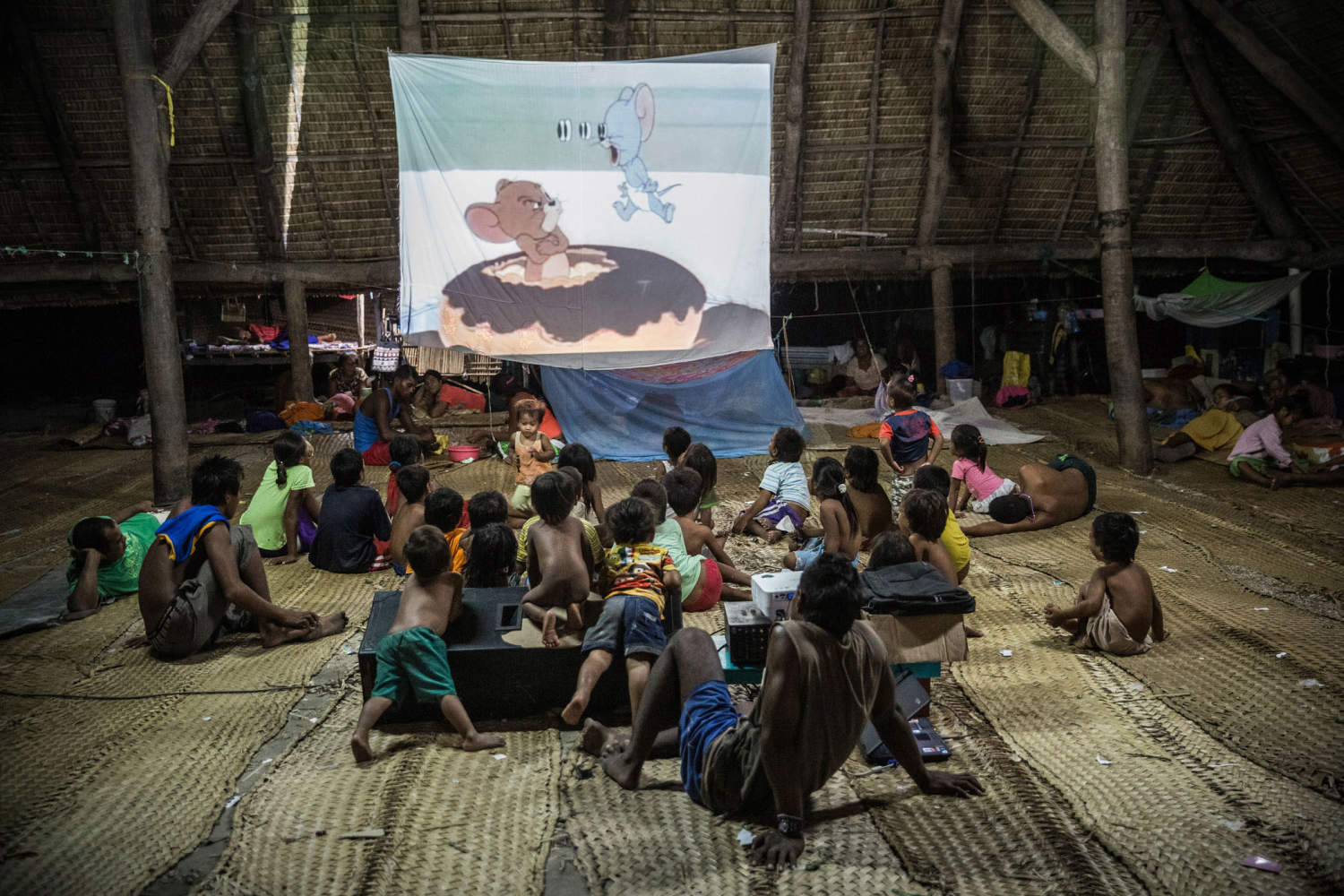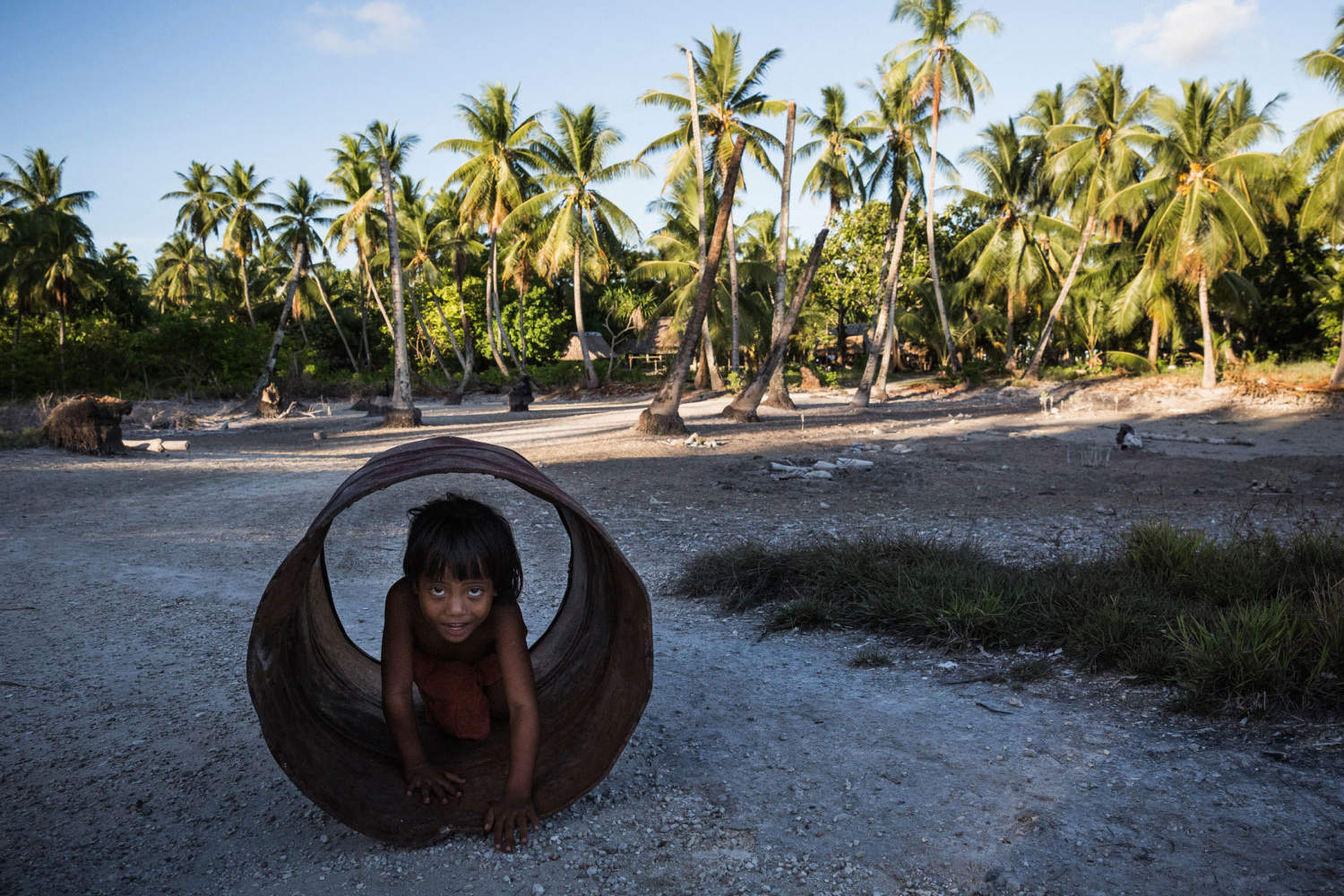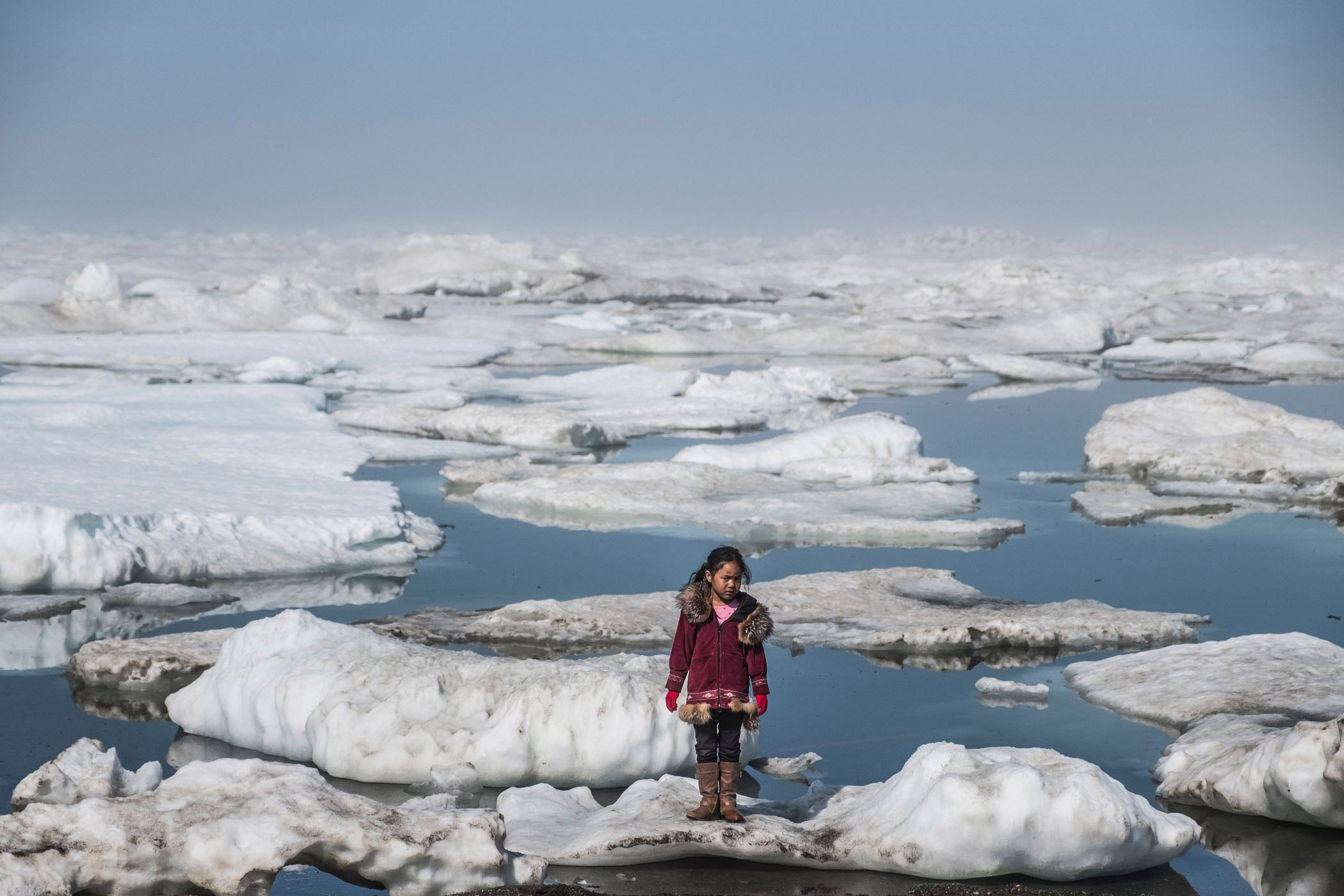 Warm Waters explores climate change as a process of action and reaction. It reminds us that the earth is indestructible and resilient.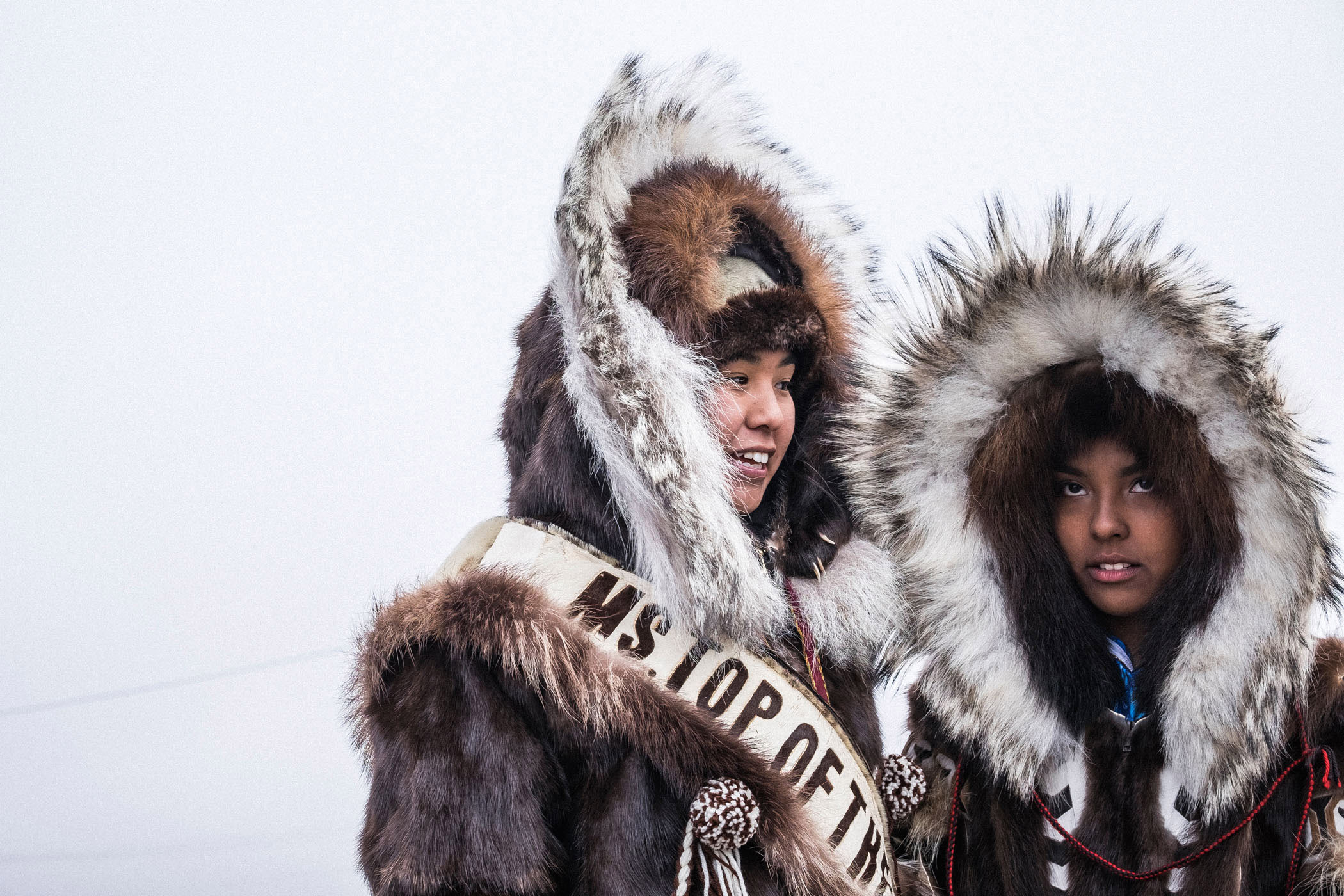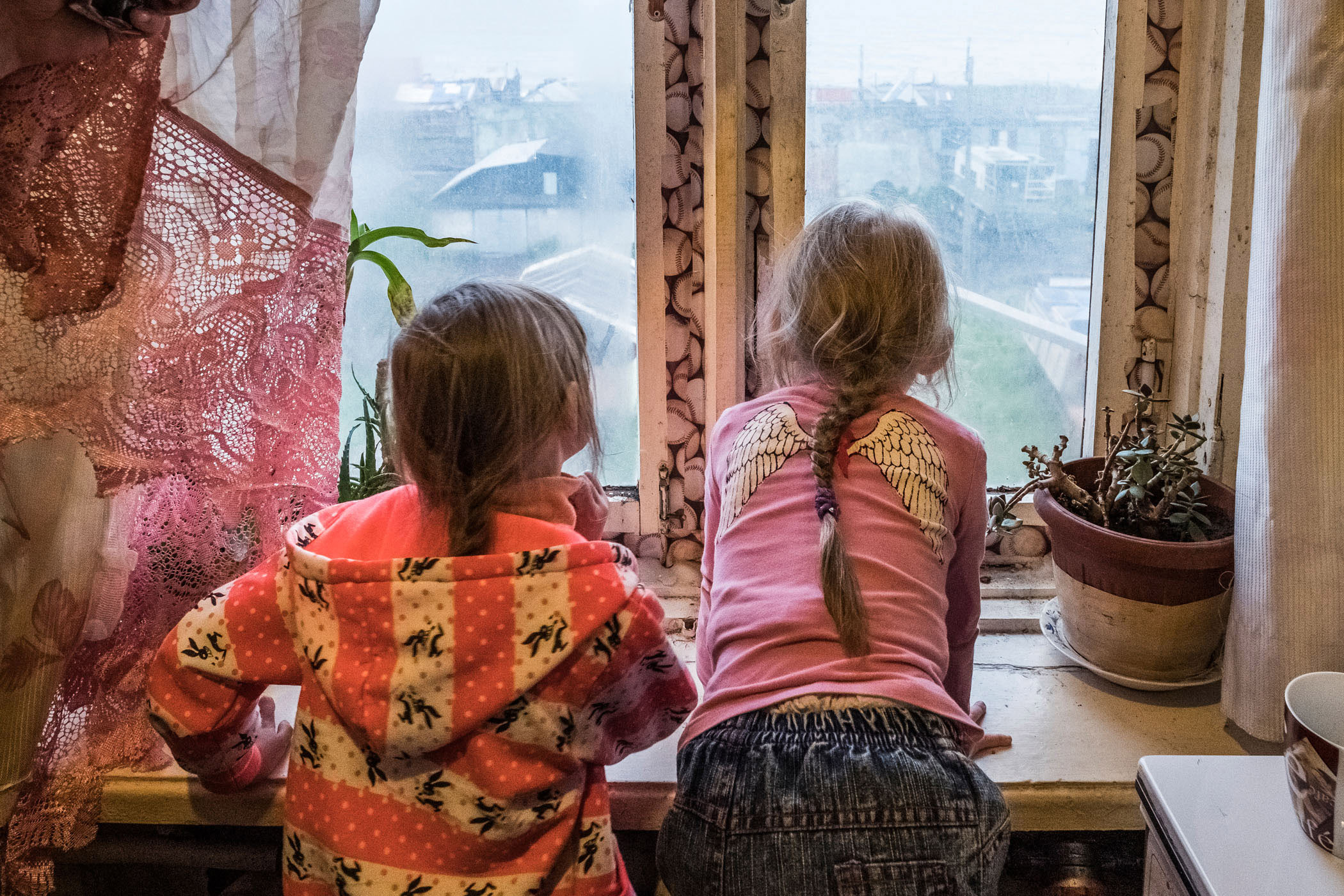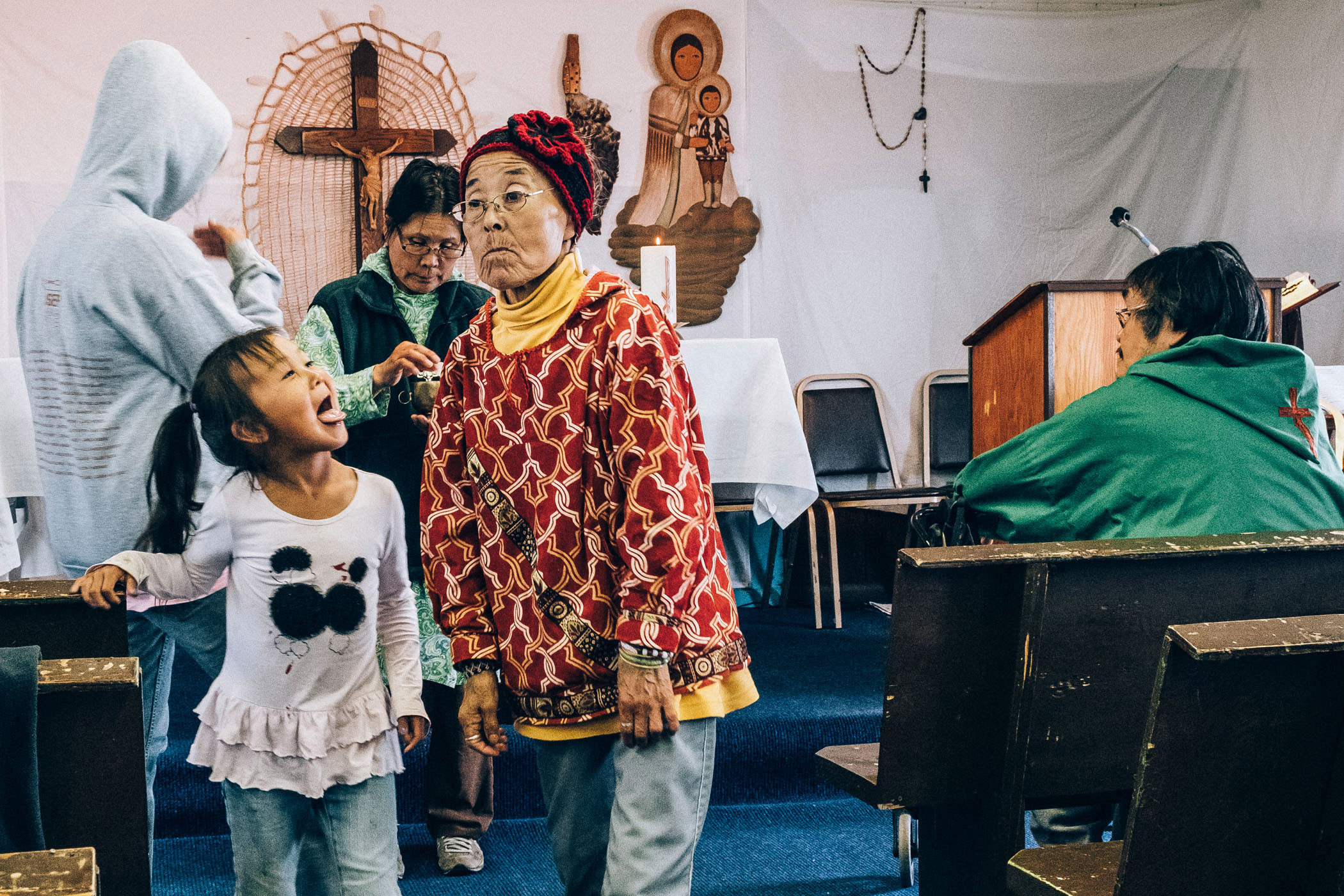 But also that it responds in measure to how we treat it.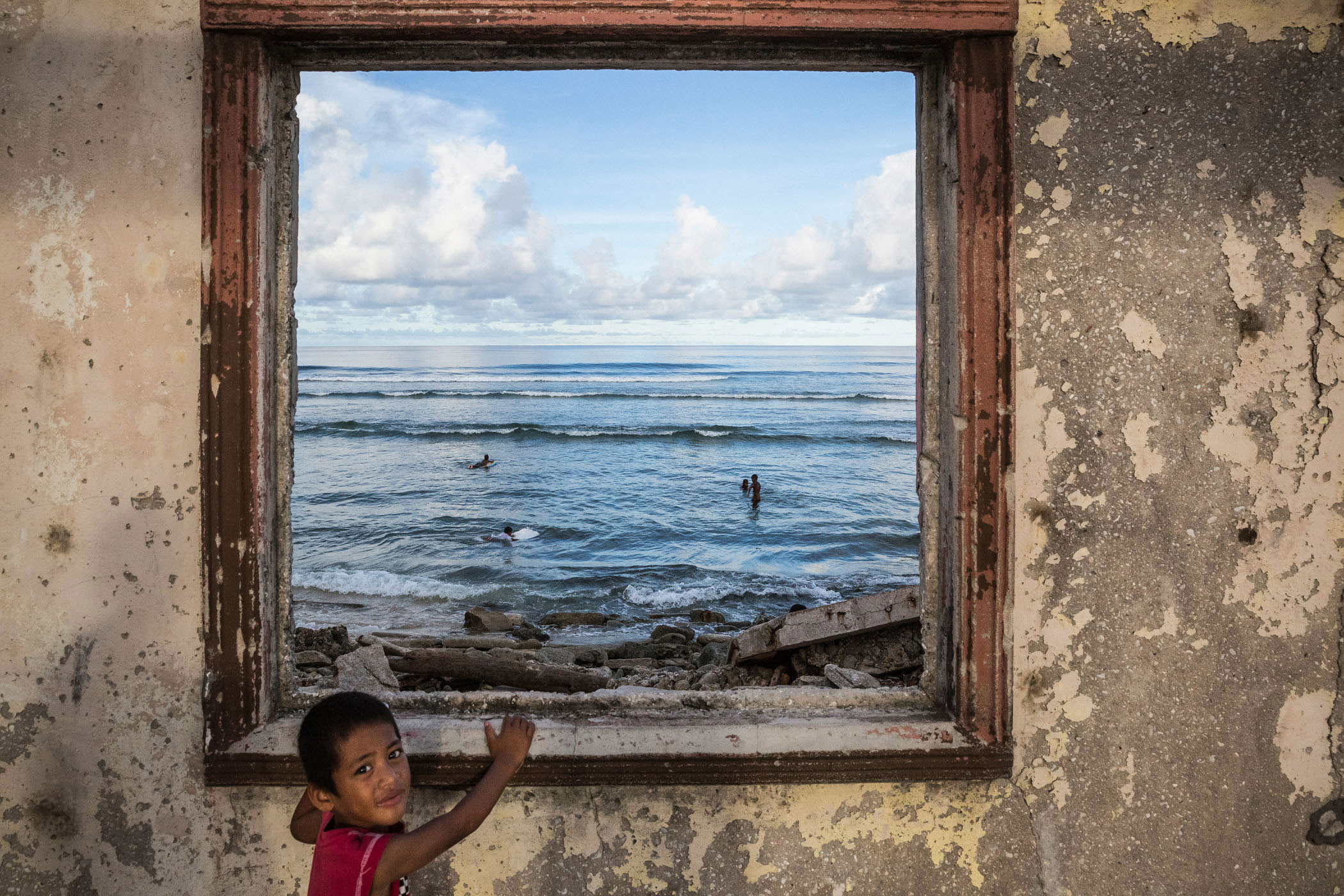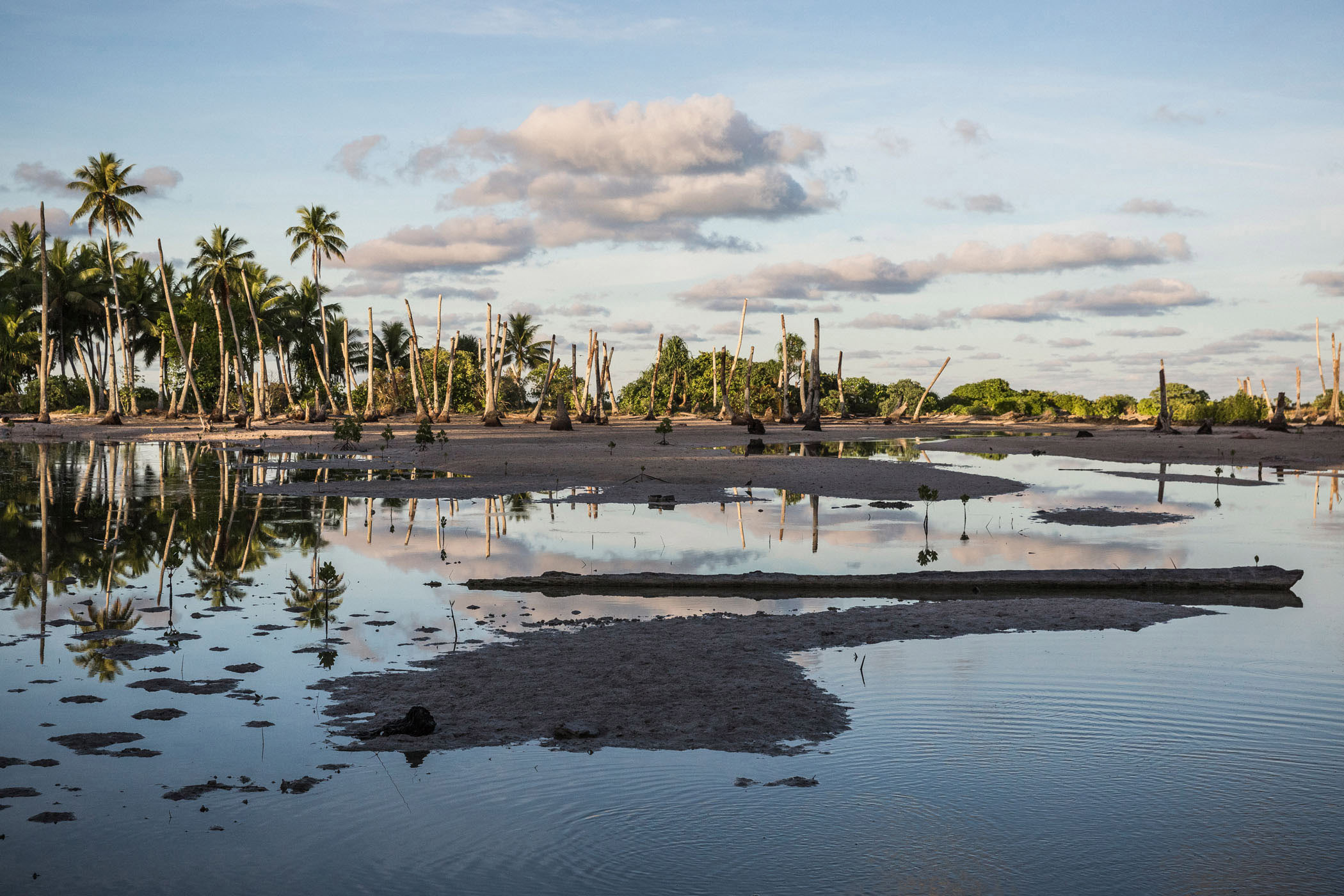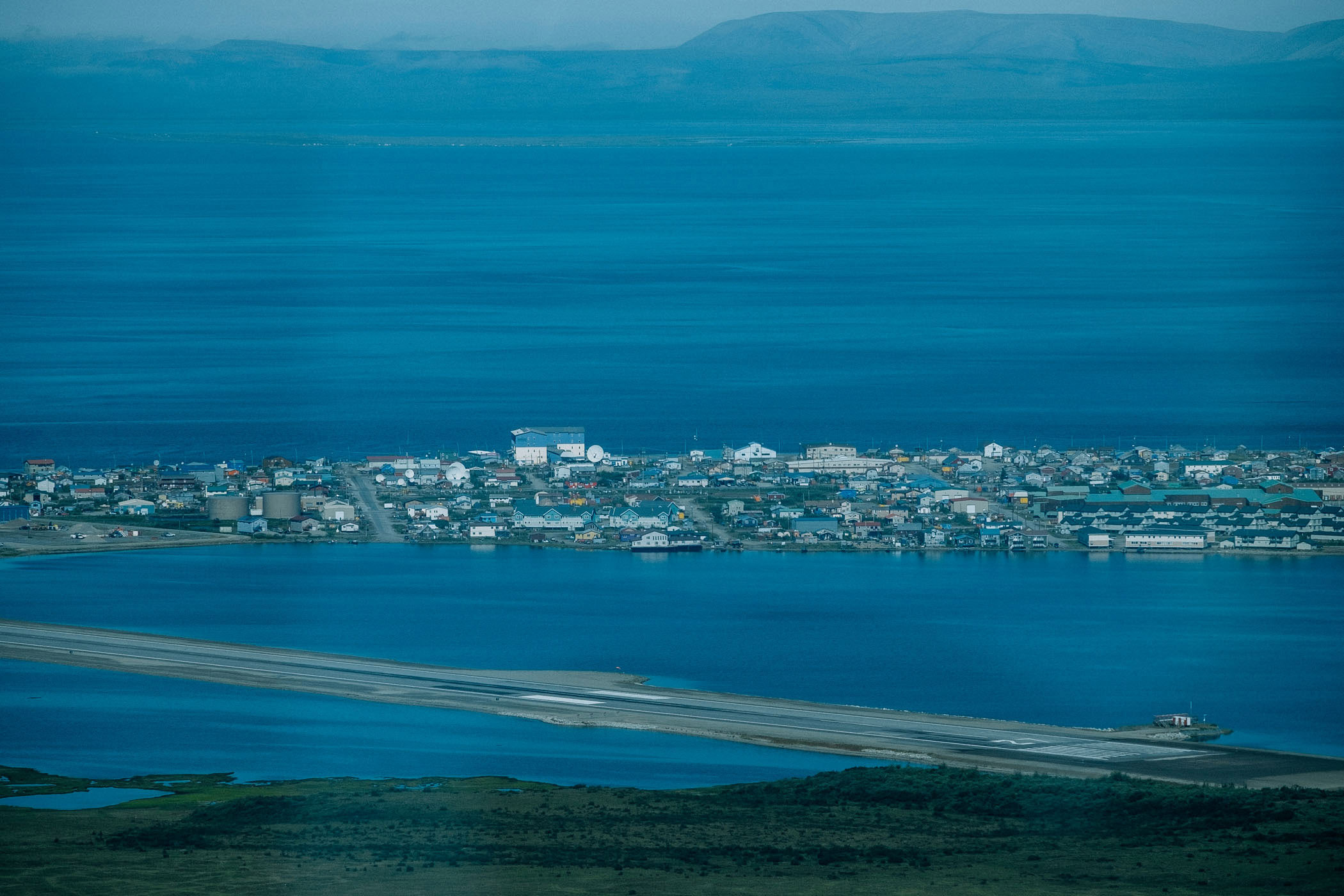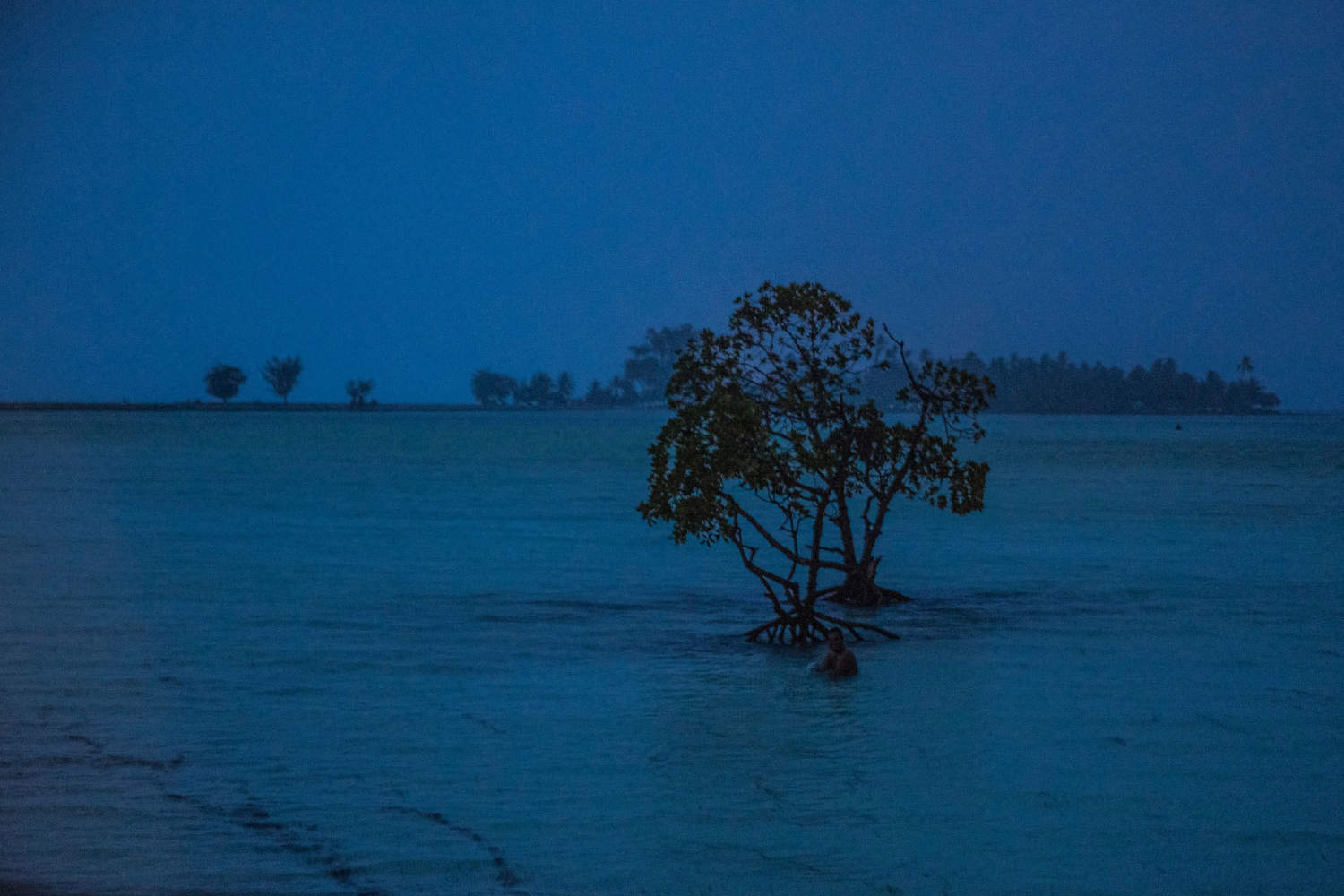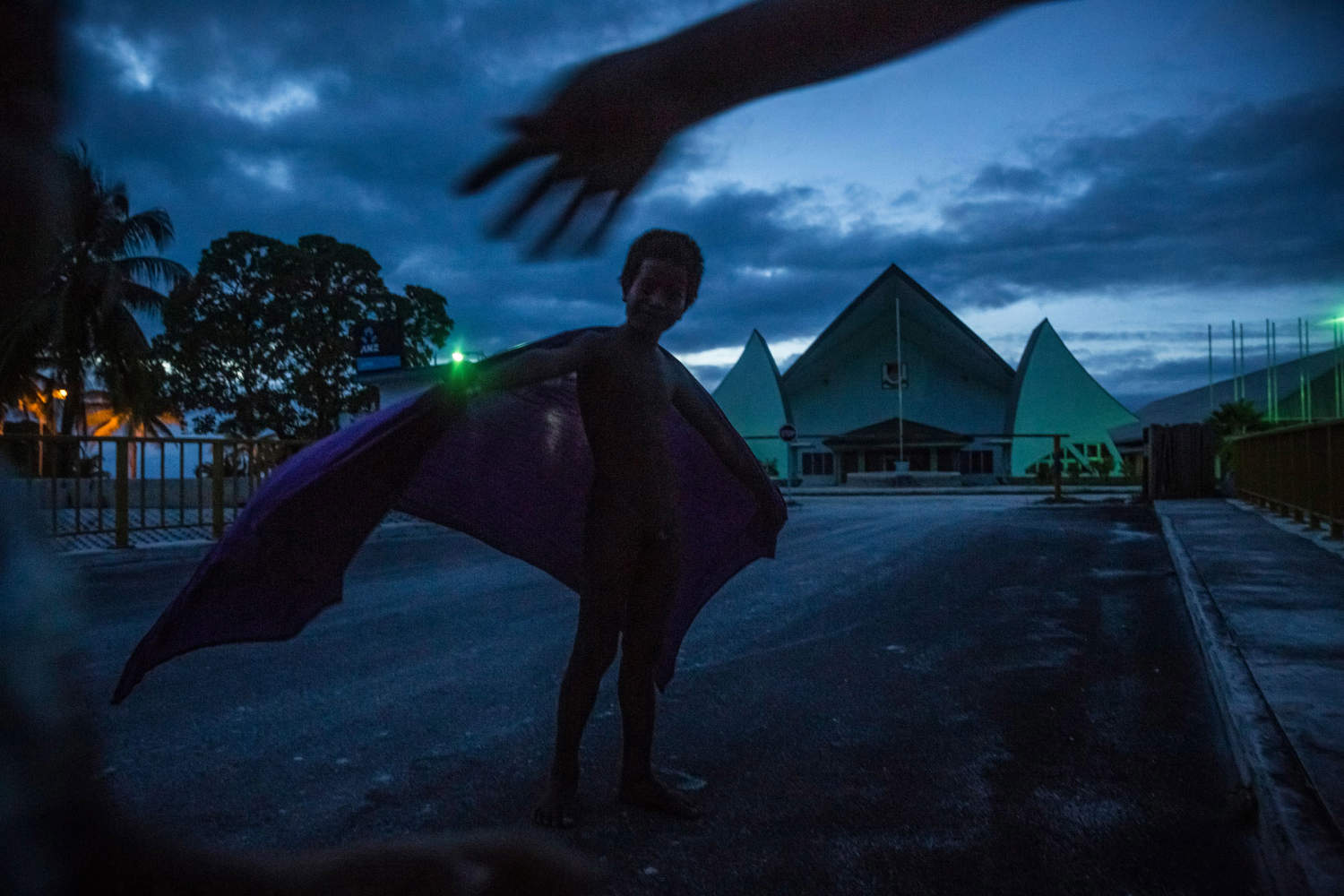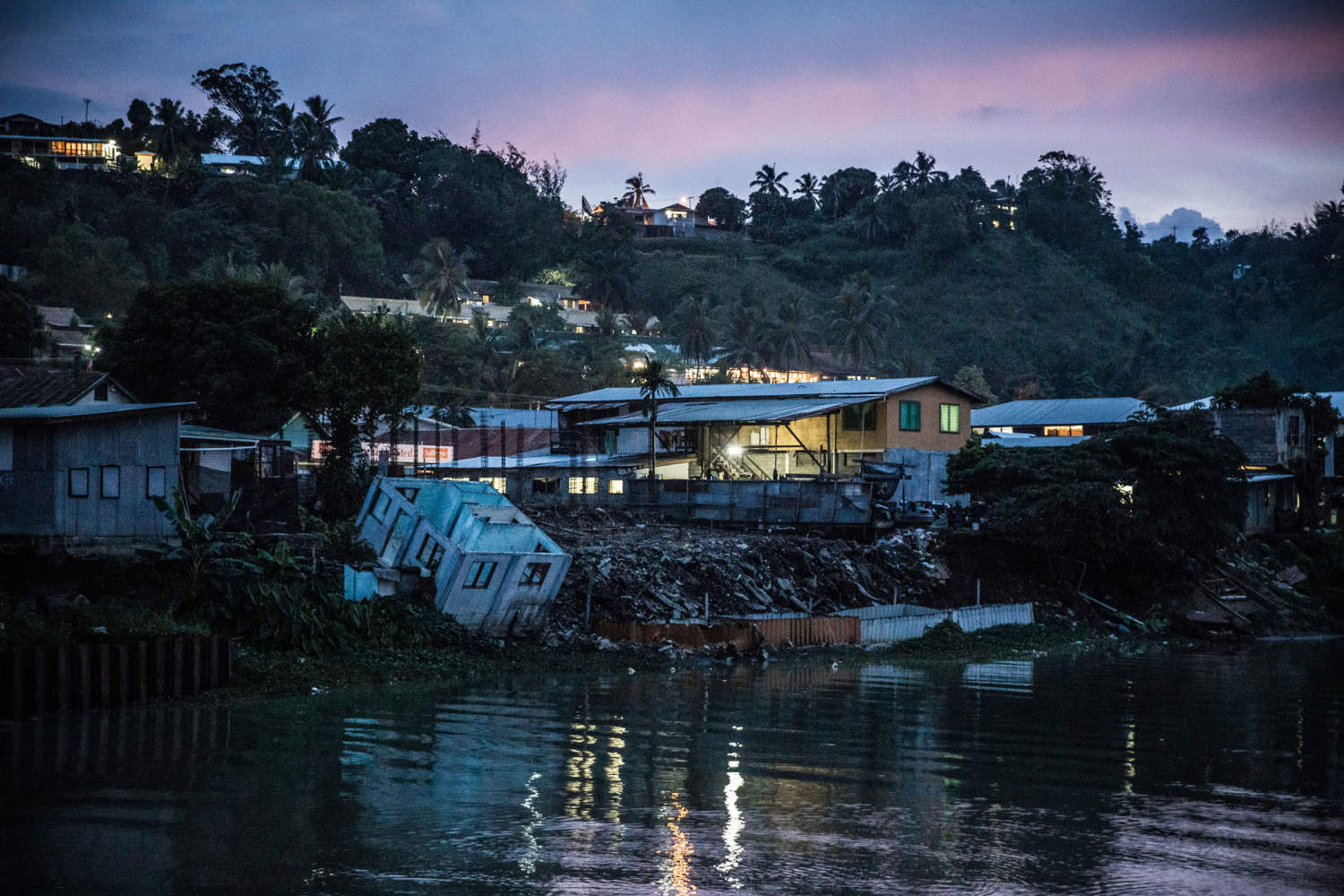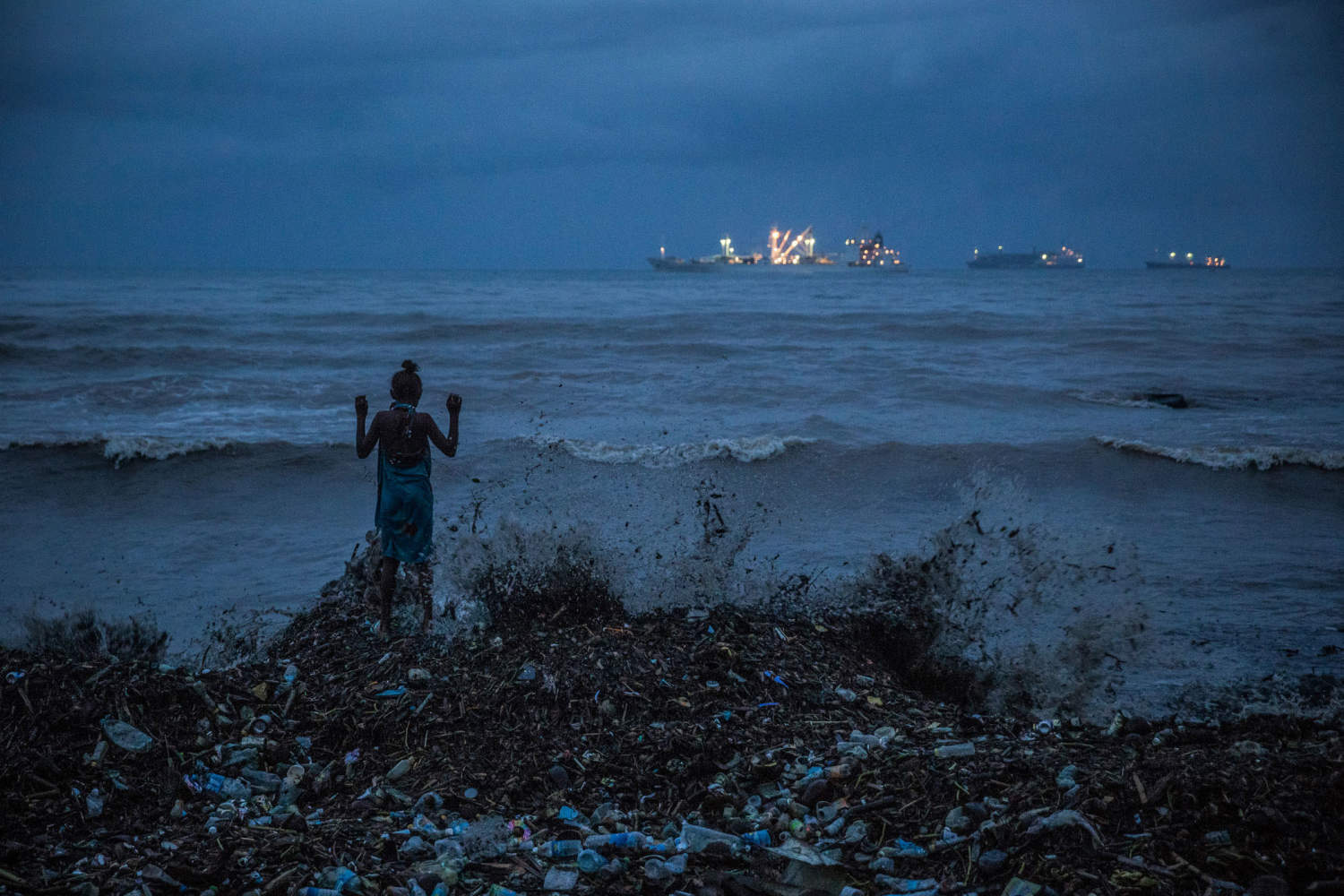 Over the course of the project Vlad visited the following locations across the Pacific region:

Alaska (USA) ★ Kamchatka (Russia) ★ Papua New Guinea ★ Kiribati ★ Vanuatu ★ Solomon Islands ★ Samoa ★ Tokelau ★ Tuvalu ★ Timor-Leste ★ Marshall Islands ★ Nauru ★ Northern Mariana Islands ★ Guam (USA) ★ Palau ★ Federated States of Micronesia ★ Niue ★ Fiji. The images were taken between 2013-2016 and in 2019.