Julio Etchart followed the trail of two of George Orwell's great books: 'Burmese Days' and 'Homage to Catalonia', combining images of the original locations in Burma/Myanmar and Spain, with excerpts from his writings, in a unique exhibition to commemorate the 70th anniversary of Orwell's death.
On Monday, 20th January, Julio will give a conducted tour around the exhibition followed by a screening of Michael Radford's film 1984 and a panel discussion with Vanessa Baird, co-editor of the New Internationalist magazine and Dr. David Bate, Professor of Photography at the University of Westminster School of Arts.
To book a ticket, please click here.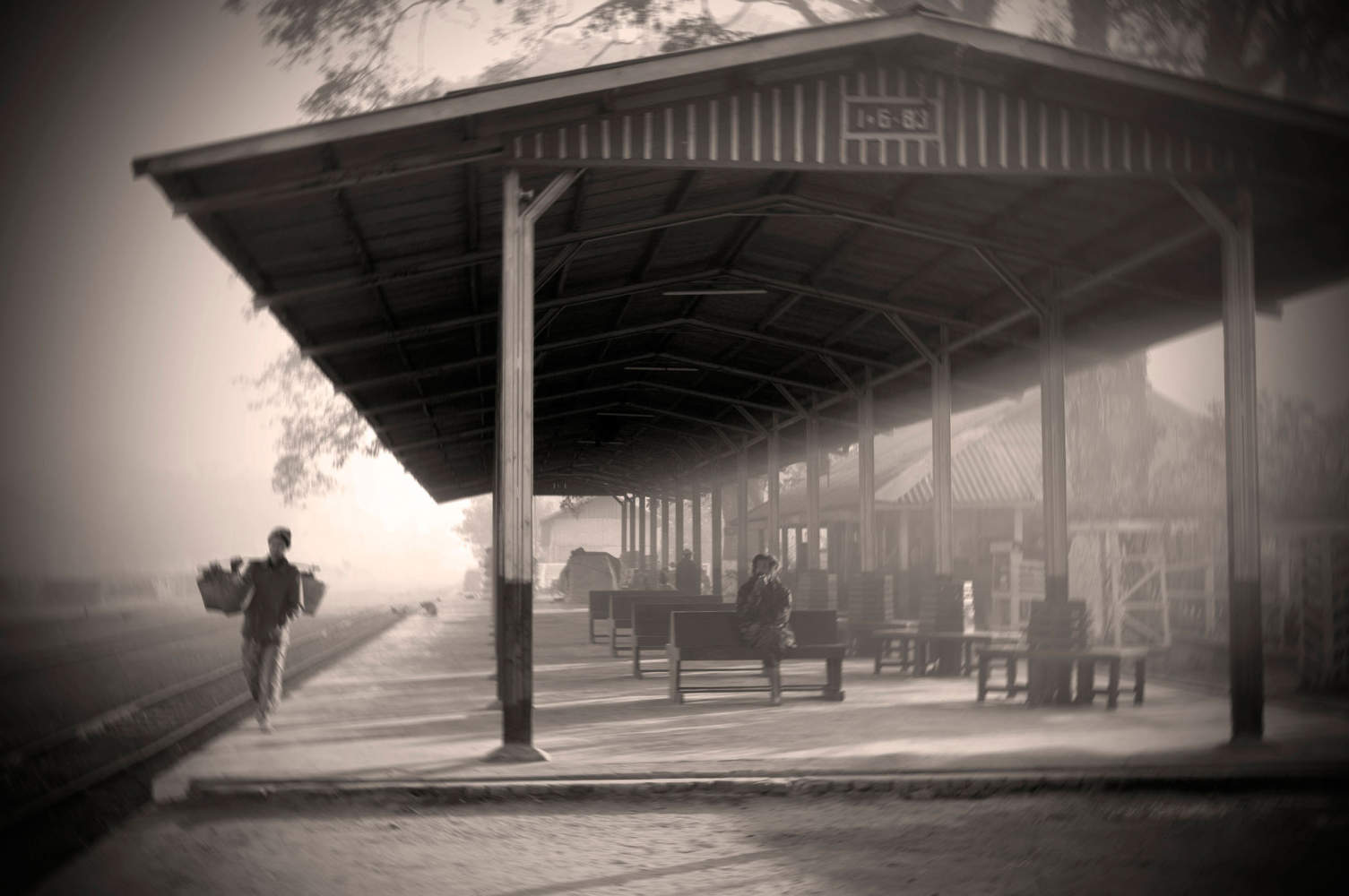 MYANMAR (BURMA)
The train station in Katha, where Orwell's 'Burmese Days' was set, Burma, Myanmar. © Julio Etchart/Panos Pictures