Panos photographers have won a number of Pictures of the Year (POY) awards in this years 77th edition of the competition.
Mads Nissen won a First Place with his work on gang wars in the townships of Cape Town, South Africa.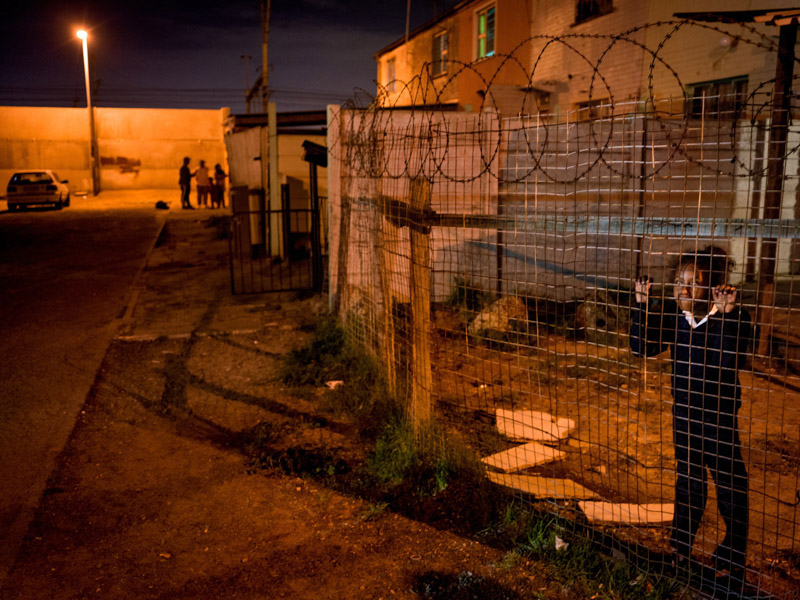 As the police search a young man from her house, a young girl comes out to watch the turmoil. South Africa's second largest city is plagued by crime and drugs. Cape Town, South Africa. 2019. © Mads Nissen/Panos Pictures
——-
Matthew Abbott won the Third Place with his image of Bruce the Ram at the Sheep Shearing & Ram Parade in Queensland, Australia.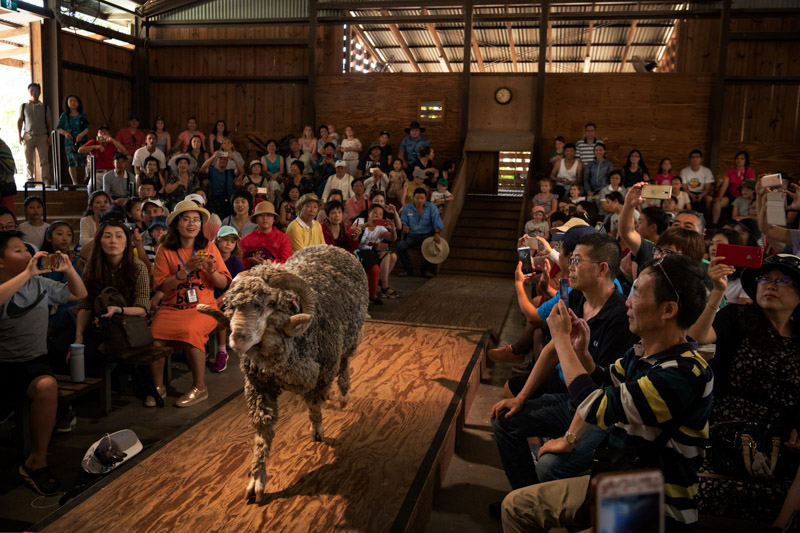 Tourists watch as Bruce the ram walks down the runway during the Sheep Shearing & Ram Parade at Paradise Country, an Australian farm experience theme park in Queensland, Australia. 2019. © Matthew Abbott/Panos Pictures
——-
Ian Willms won an Award of Excellence for his image of Warren John Simpson, a man dying of bile duct cancer in Fort Chipewyan, Alberta, Canada.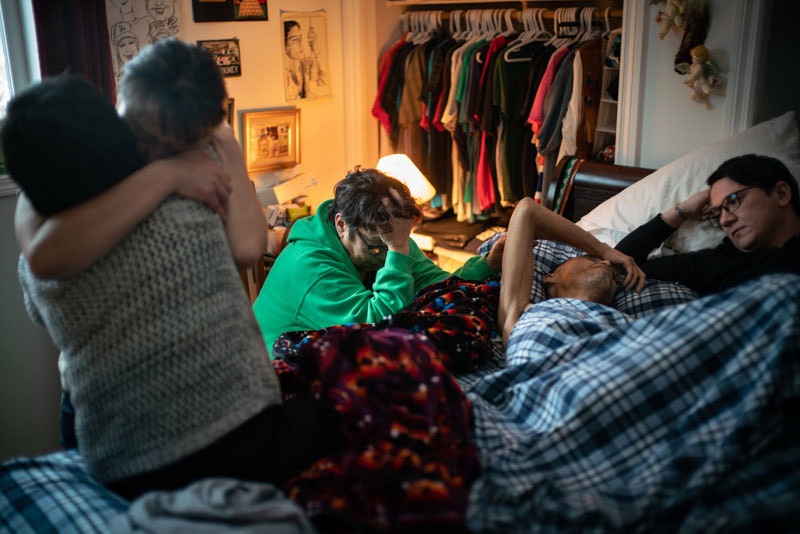 Warren John Simpson (second from right) is surrounded by friends and family as he copes with a rare form of bile duct cancer known as cholangiocarcinoma, at his home, in Fort Chipewyan AB. Cholangiocarcinoma typically impacts 1/100,000 people annually. Warren's was the sixth case in Fort Chipewyan in 15 years, a community of 1,200 people. Warren died of his illness a few hours after this photo was taken. Canada. © Ian Willms/Panos Pictures
——-
Mads Nissen won an award of excellence for his work on South Sudanese refugees living in Uganda.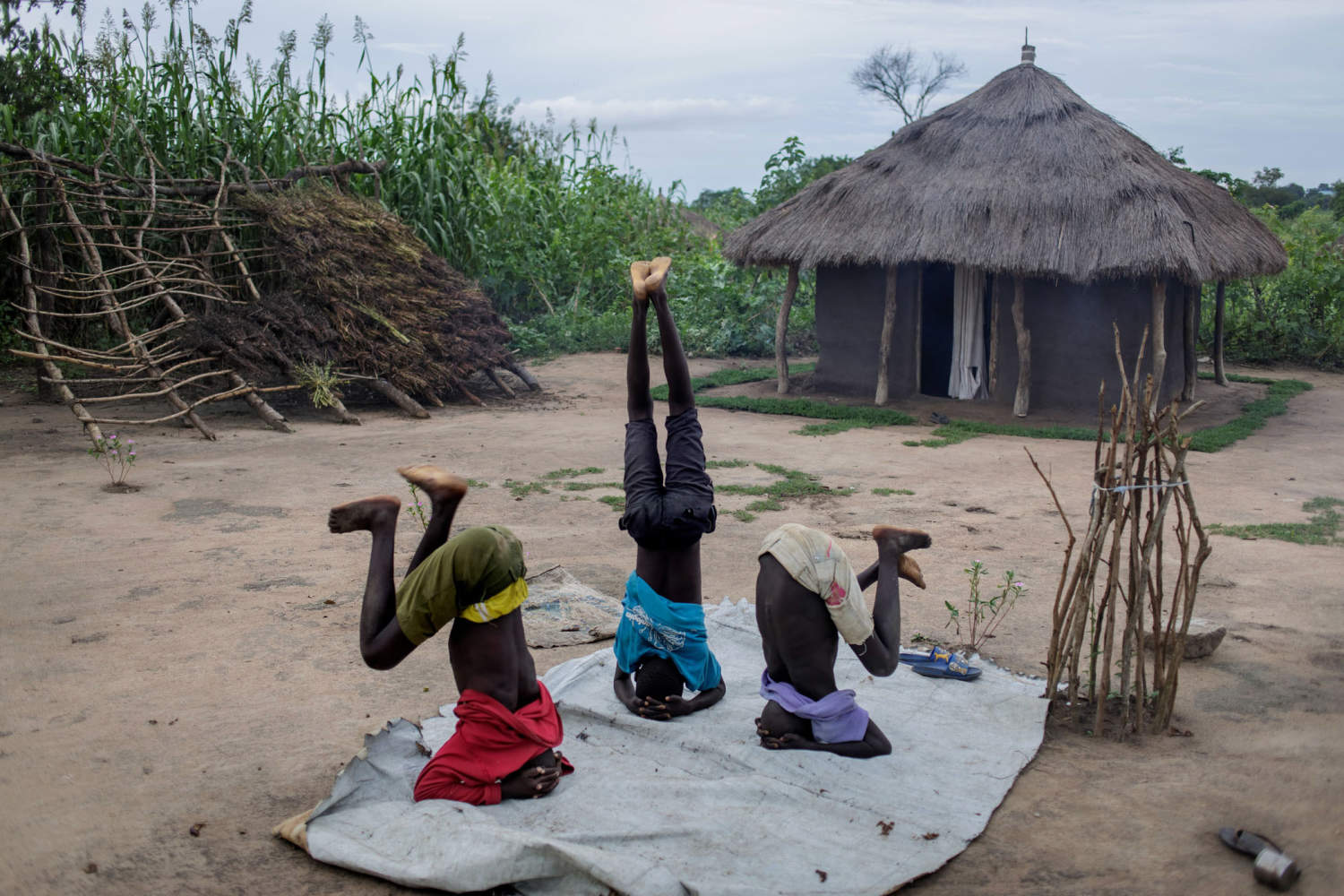 Henry Malish (13) and two of his friends practice head stands in the yard in front of their house in the Bidibidi refugee settlement in Uganda where large numbers of South Sudanese refugees have settled, fleeing the civil war in their native country. Uganda. 2019 © Mads Nissen/Panos Pictures
——-
Adam Dean has won a Third Place for his story on child jockeys in Indonesia.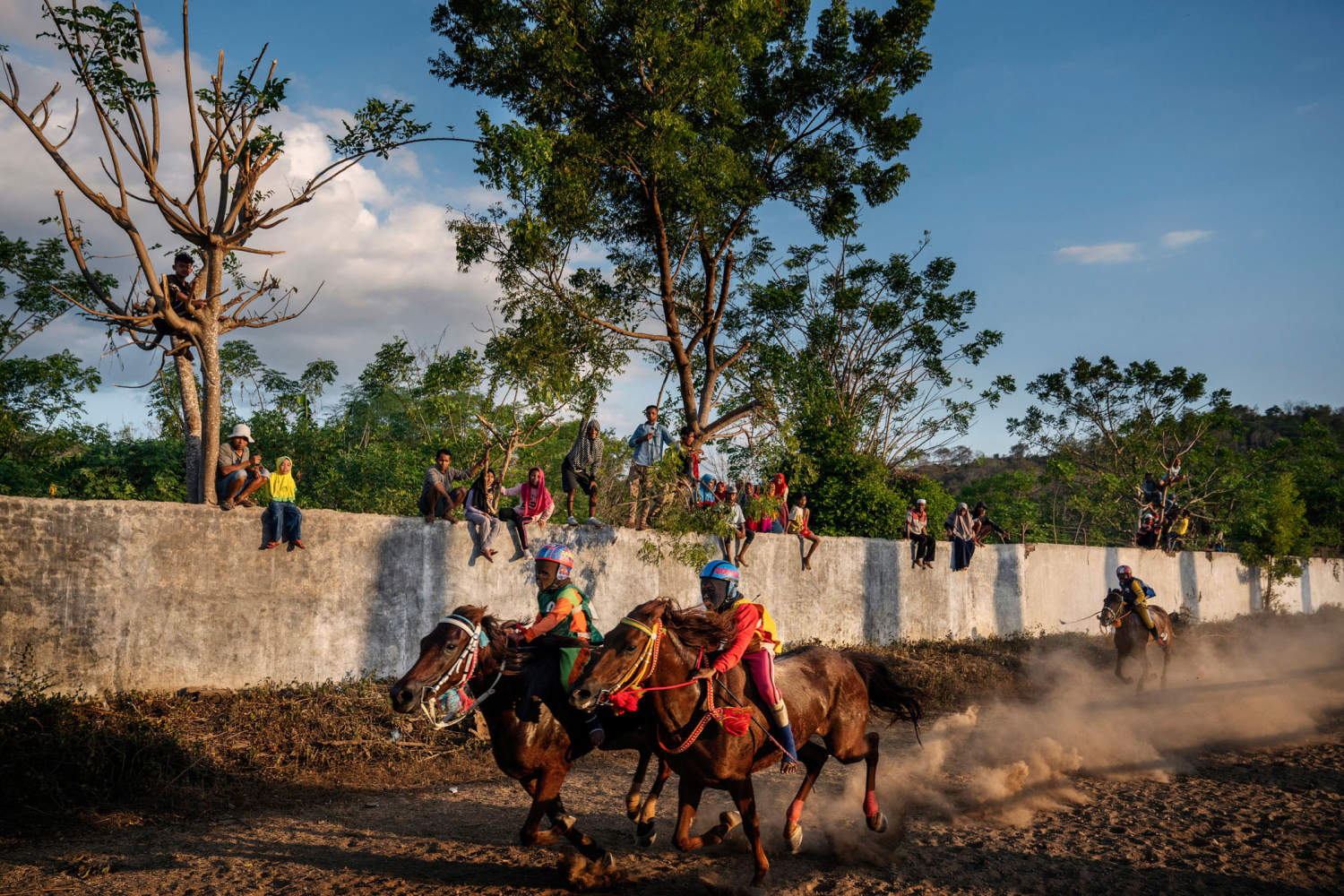 Child jockeys race past spectators, perched on a wall and even in trees, during a preliminary round of the 'Regional Police Chief's Cup 2019, Bima, Sumbawa, Indonesia. 2019 © Adam Dean/Panos Pictures
——-
Ivan Kashinsky won the category with his work on a homeless community living alongside the LA River.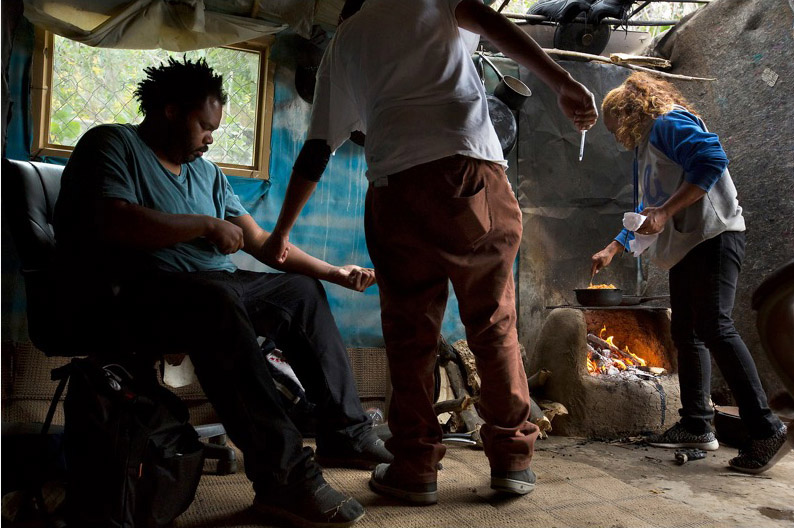 Edward Soto, 27, known as Smokey, shoots up Neiko Clayton, 29, known as Trap, with crystal methamphetamine in Encino, California. Karla Saenz, 46, who is a mother figure in the homeless community, cooks on an adobe stove. They are in a structure in a homeless community on "The Field" which is an area along the LA River on federal land. The majority of the people who live there use crystal meth. 2019 © Ivan Kashinsky/Panos Pictures
——-
For all the results to date, click here.