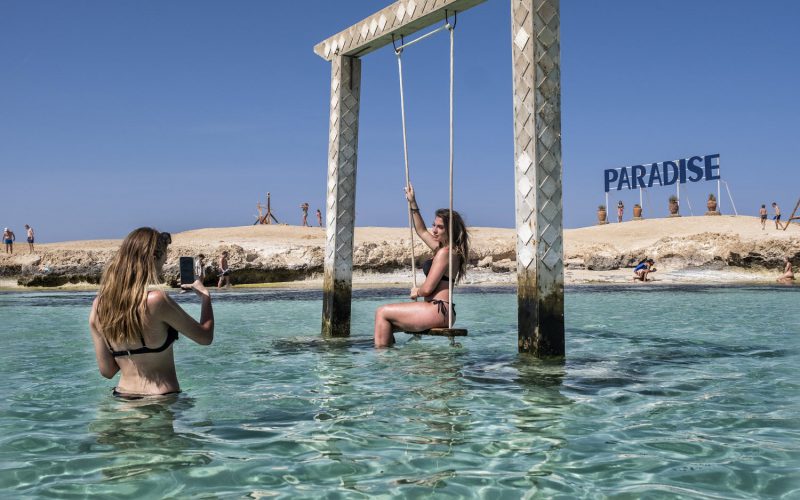 "Faktor 50" by Tim Dirven
During his family holiday in Egypt over the Easter holiday, Tim Dirven decided to take a break from the intensity of the cultural trail along the Nile and seek out some rest and relaxation at the popular sea resort of Hurghada on the Red Sea. There, to his surprise, he came across an unexpected sight. Far from the columns of tanks, devastated residential districts and bombed out factories of eastern Ukraine, Russians and Ukrainians were sunning themselves side by side. "Hurghada is popular with many Eastern Europeans" Tim notes. "I even saw a Ukrainian deli here. Throughout this cluster of all-inclusive resorts, Russian is practically the second language." For Russian tourists, the rouble has weathered international sanctions surprisingly well and a wide-spread flight ban to and from Russia does not apply to Egypt. For those who booked the holidays before the war, the hostilities are making very little difference. For...
Read More
Panos photographer Patrick Brown has been interviewed on Ben Smith's podcast A Small Voice which features regular interviews with renowned photographers. Click here or on the image below to load...
---