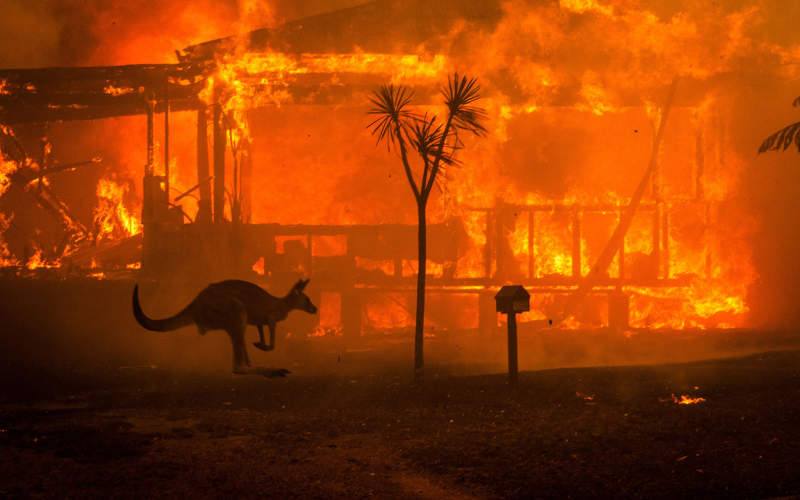 Australian bushfires by Matthew Abbott
click here for a large edit of images. Devastating bushfires have been ravaging parts of the Australian states of New South Wales and Victoria since November 2019. By early January 2020, the fires had consumed close to 6 million hectares of land, destroyed almost 2,000 buildings and claimed the lives of at least 20 people, with many more reported missing. A Kangaroo rushes past a burning house in the popular tourist area of Lake Conjola, NSW, where bushfires are raging. Australia, 31 December 2019 © Matthew Abbott/Panos Pictures While wild fires are a regular occurrence in Australia, this year's inferno is unprecedented in ferocity, range and deadliness. Tens of thousands of people have been forced to leave their homes in south eastern New South Wales and northern Victoria as the wall of fire approaches rural communities and a 'State of Disaster' has been declared in the state of Victoria, giving...
Read More
Chris de Bode's long term photo project which features 58 children from 13 countries talking about their hopes and dreams for the future has been published on the Guardian website....
---