During lockdown I made a series of patchworks which have given me an opportunity to assess the work I've done over the last twenty years as a documentary photographer concerned with the effects of war on women's lives globally. I edited photos from my archive and printed them onto A4 sheets of linen that I then sewed together to make a series of patchworks, backed onto different textiles that I in those countries. Each patchwork is a visual statement of women challenging attempts to control their lives during and after conflict.
The making was a slow process that allowed me to organise memories and contemplate my experiences from each country. In effect I took control of an unruly archive. Ialso added embroidery to some of the portraits as a way of honouring women I met in the course of my work.
So far I have finished seven patchworks which address different issues faced by women around the world.
'Palestine' expressed the effect of the Separation wall.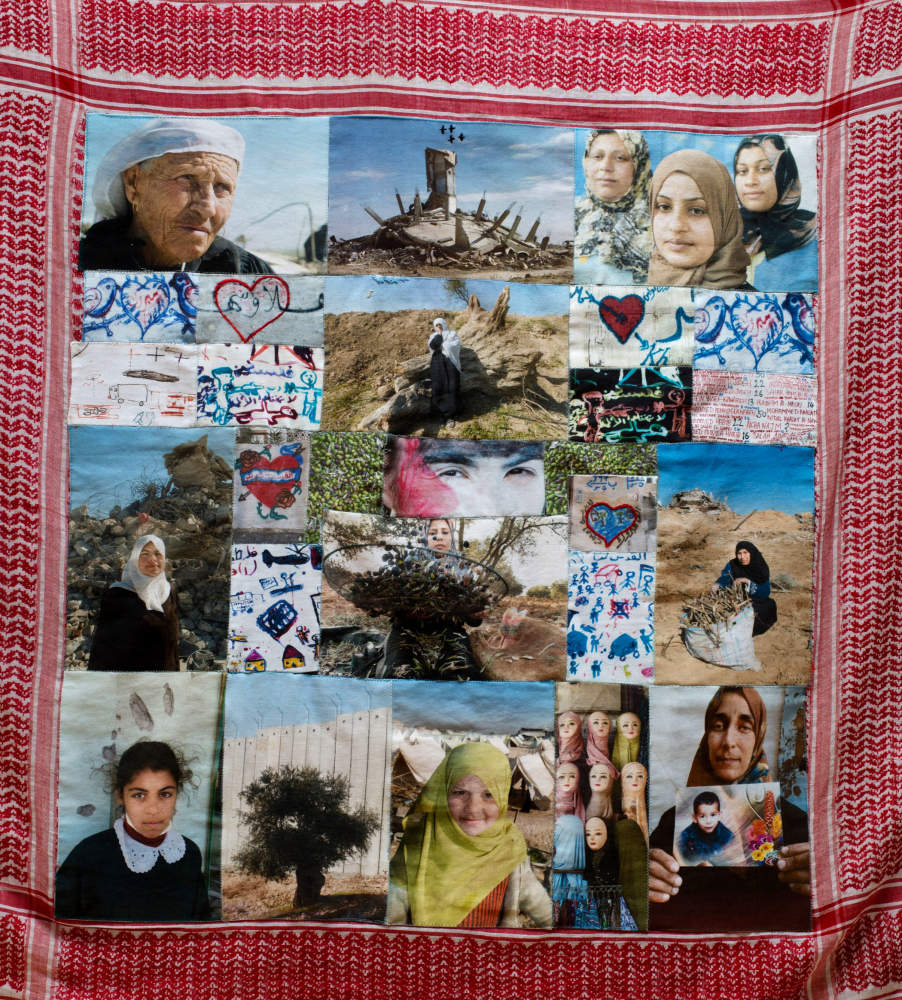 'Afghanistan' is largely made up of faces of women who have suffered as widows, victims of domestic abuse and child marriage; women living in a society that tightly controls what they can and can't do.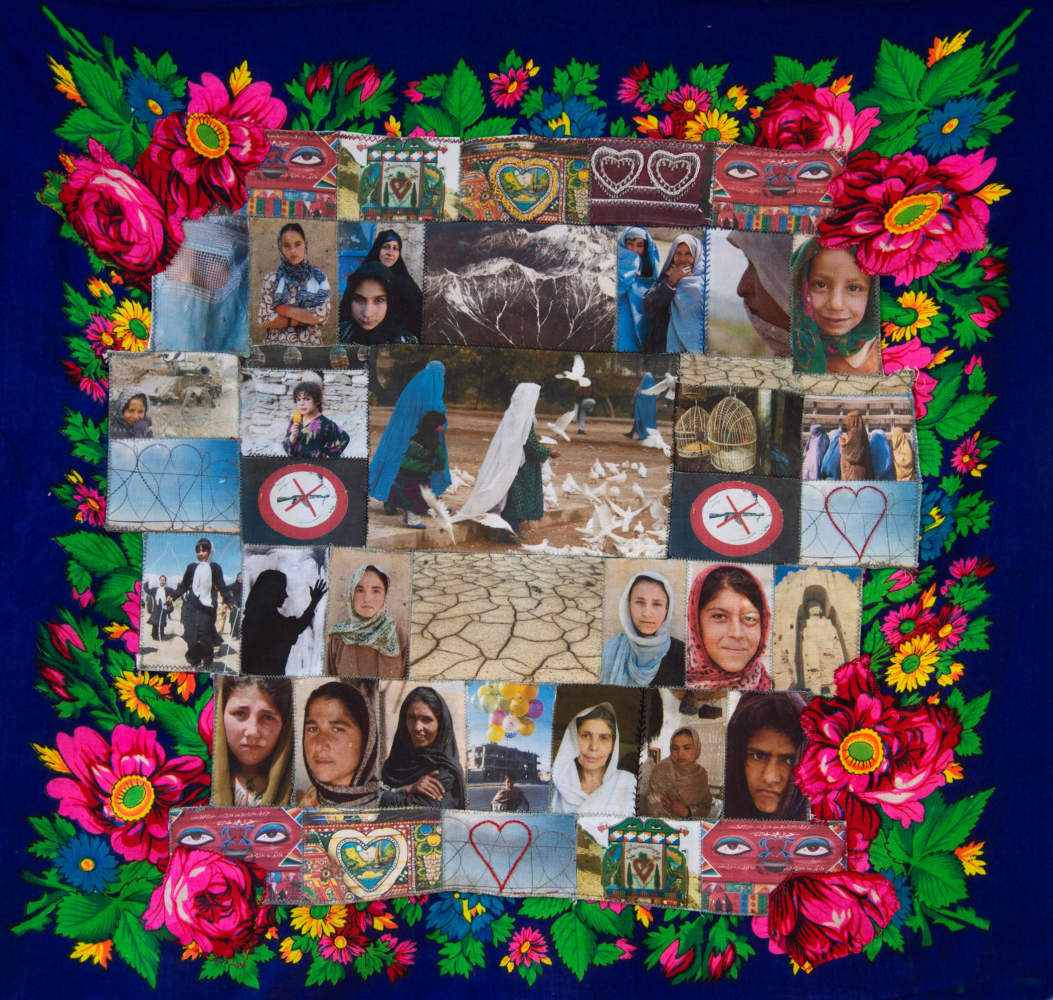 'Refugees' shows life in camps, spaces delineated with barbed wire.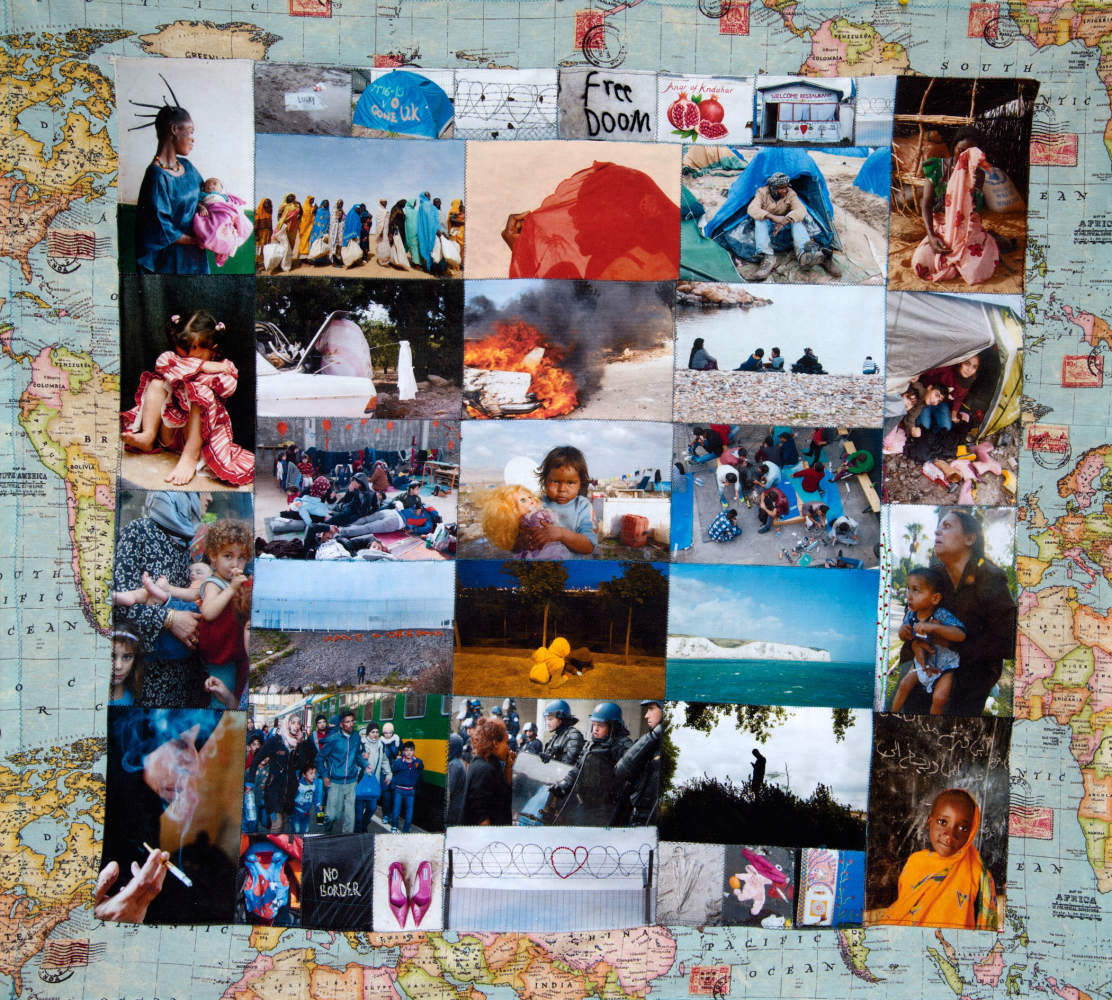 Please get in touch if you'd like to see more of Jenny's quilts.