During his family holiday in Egypt over the Easter holiday, Tim Dirven decided to take a break from the intensity of the cultural trail along the Nile and seek out some rest and relaxation at the popular sea resort of Hurghada on the Red Sea.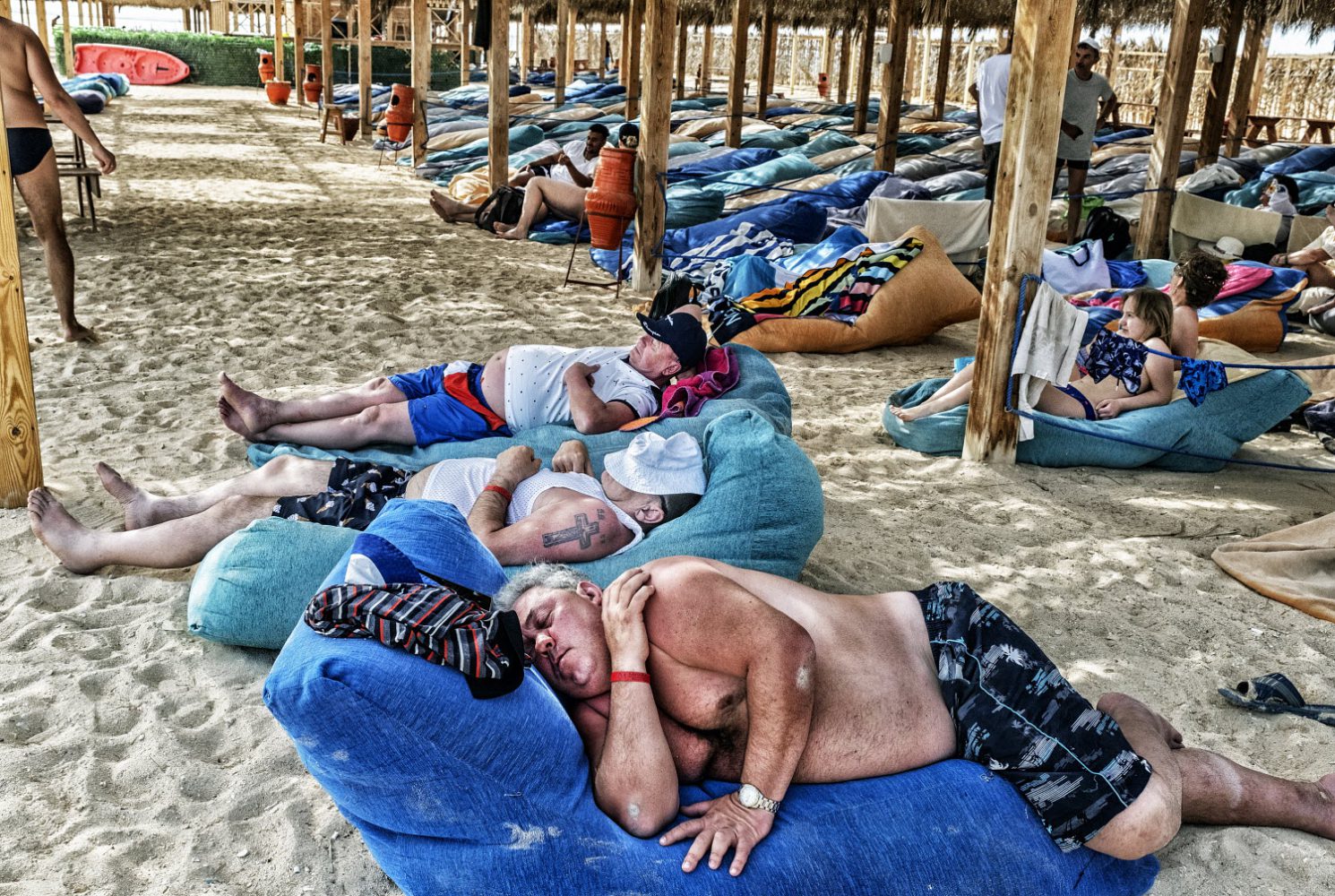 There, to his surprise, he came across an unexpected sight. Far from the columns of tanks, devastated residential districts and bombed out factories of eastern Ukraine, Russians and Ukrainians were sunning themselves side by side.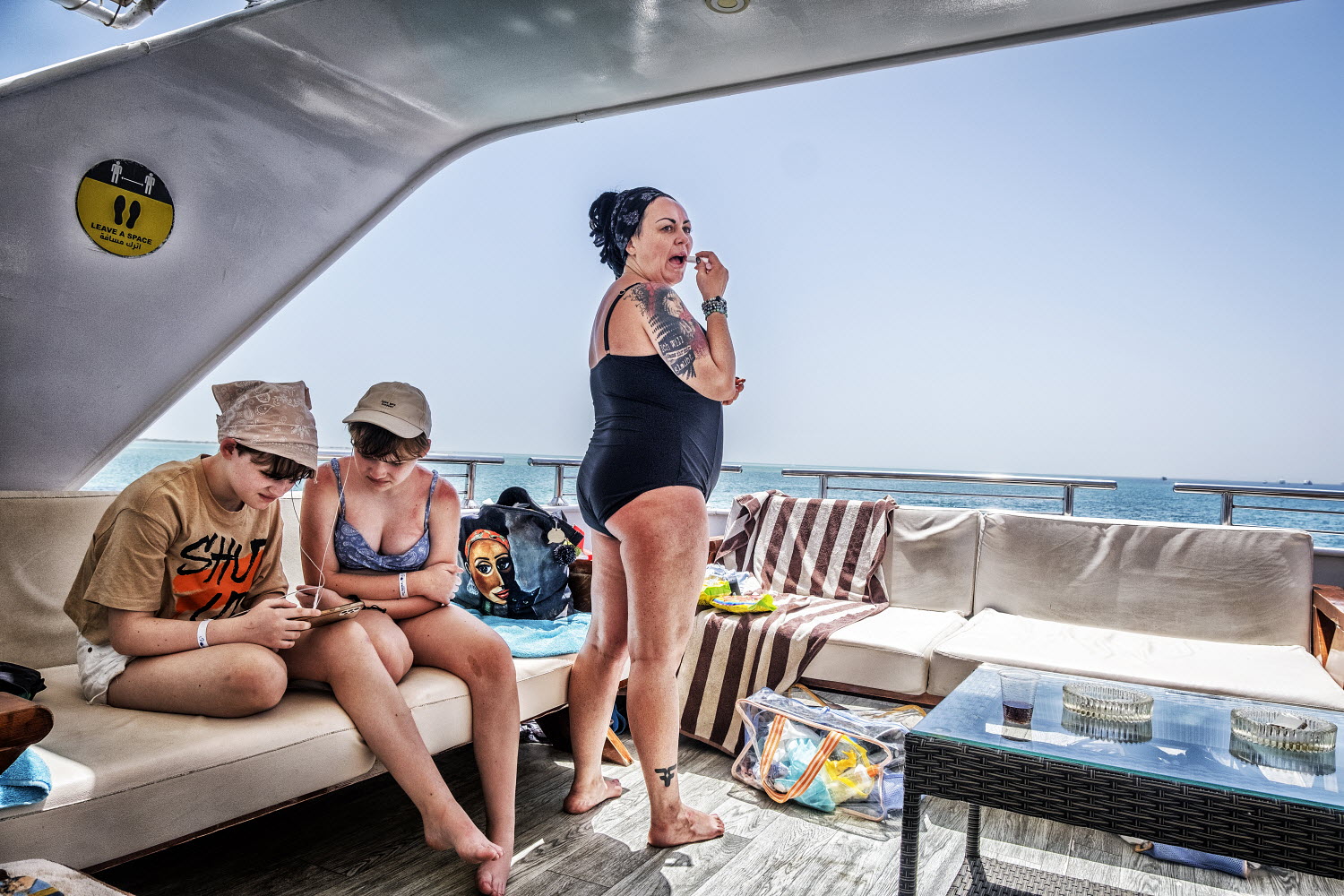 "Hurghada is popular with many Eastern Europeans" Tim notes. "I even saw a Ukrainian deli here. Throughout this cluster of all-inclusive resorts, Russian is practically the second language."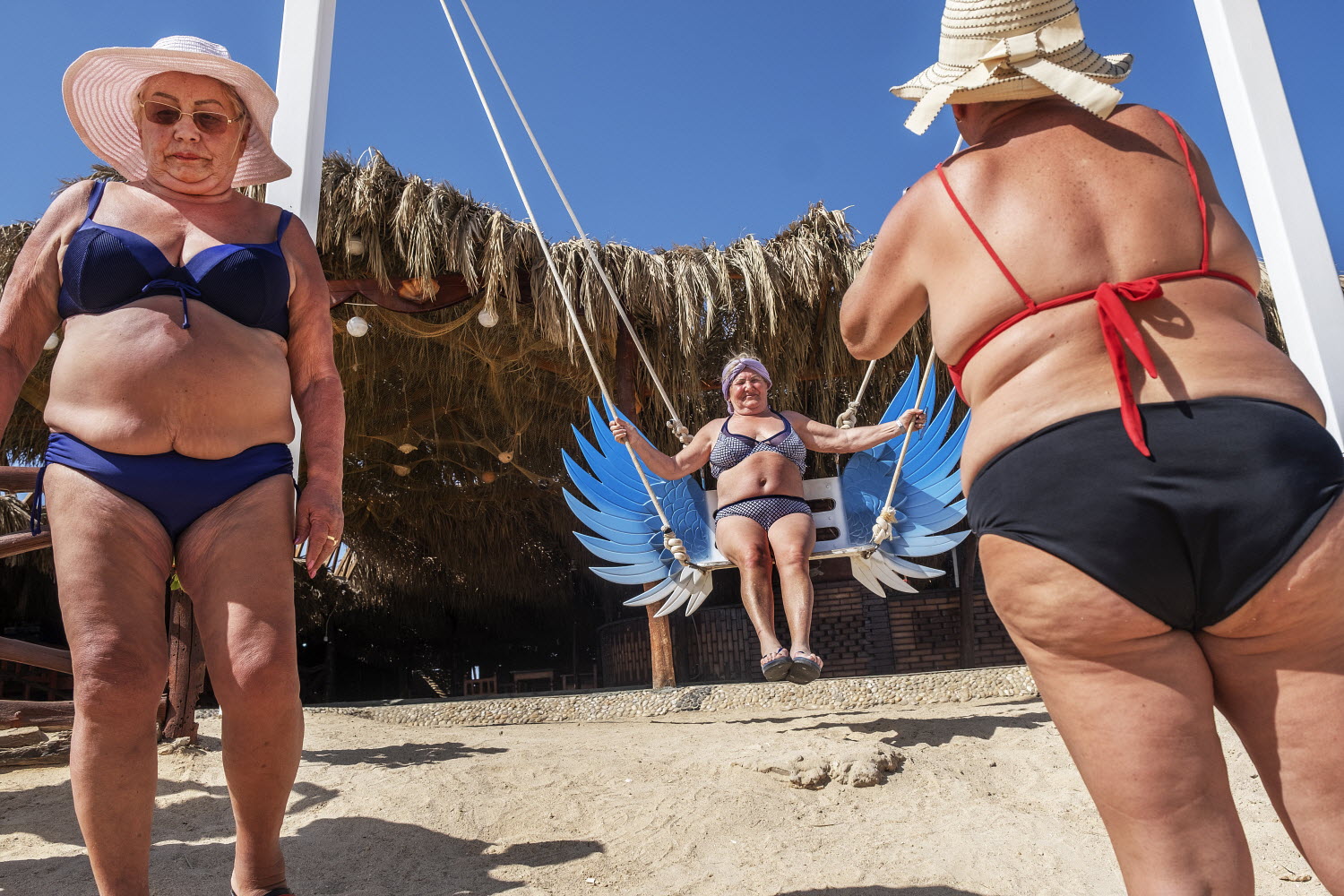 For Russian tourists, the rouble has weathered international sanctions surprisingly well and a wide-spread flight ban to and from Russia does not apply to Egypt. For those who booked the holidays before the war, the hostilities are making very little difference.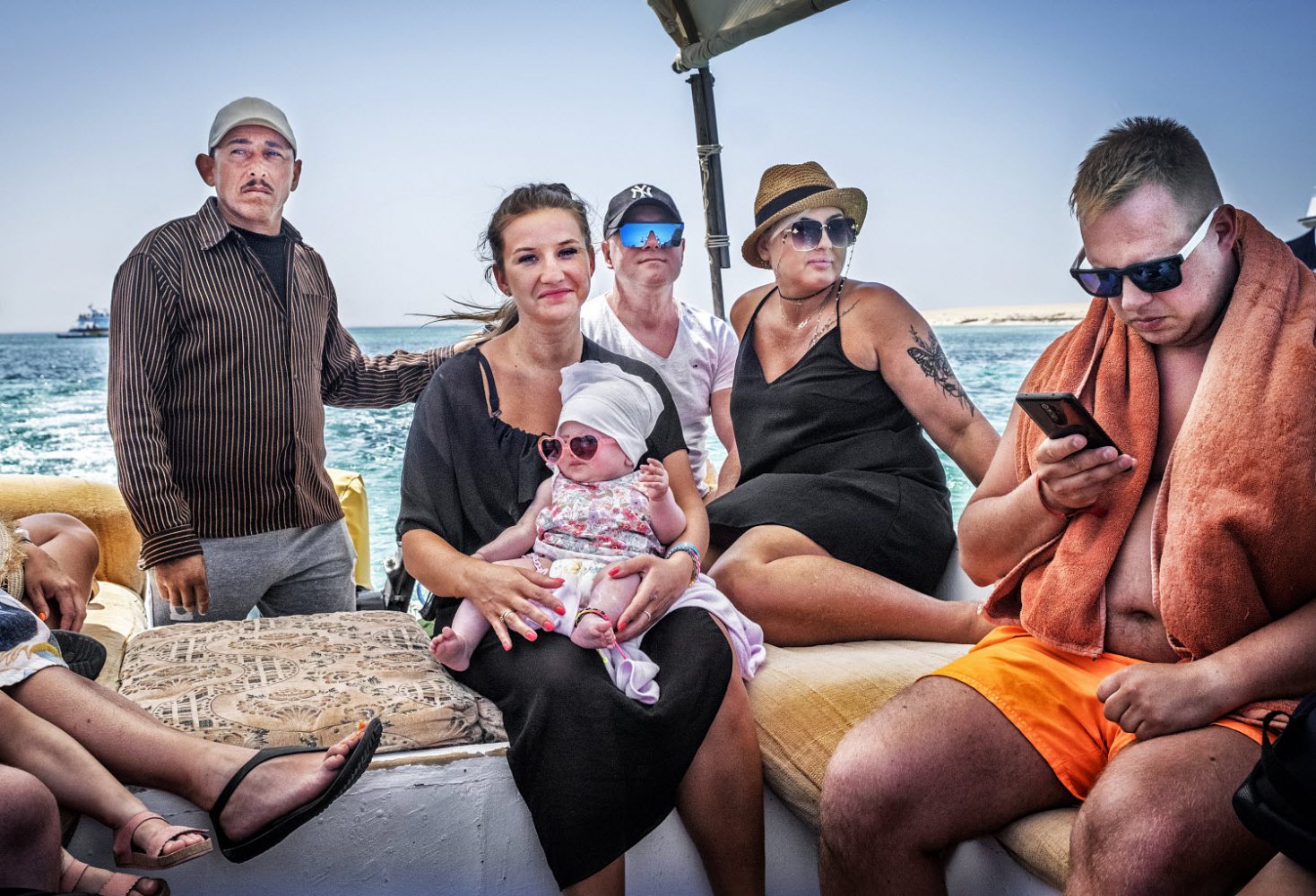 For many Ukrainians, Hurghada has become a kind of sunny refugee camp. Having arrived in Egypt before the war they are weary of returning to their war-torn country facing an open-ended conflict.
Realising the potential for tensions between different groups of tourists, the Egyptian authorities have placed Russian tourists apart from those who are visiting from Ukraine, Poland, the Baltic countries and other parts Eastern Europe that have good cause to be suspicious of Russia.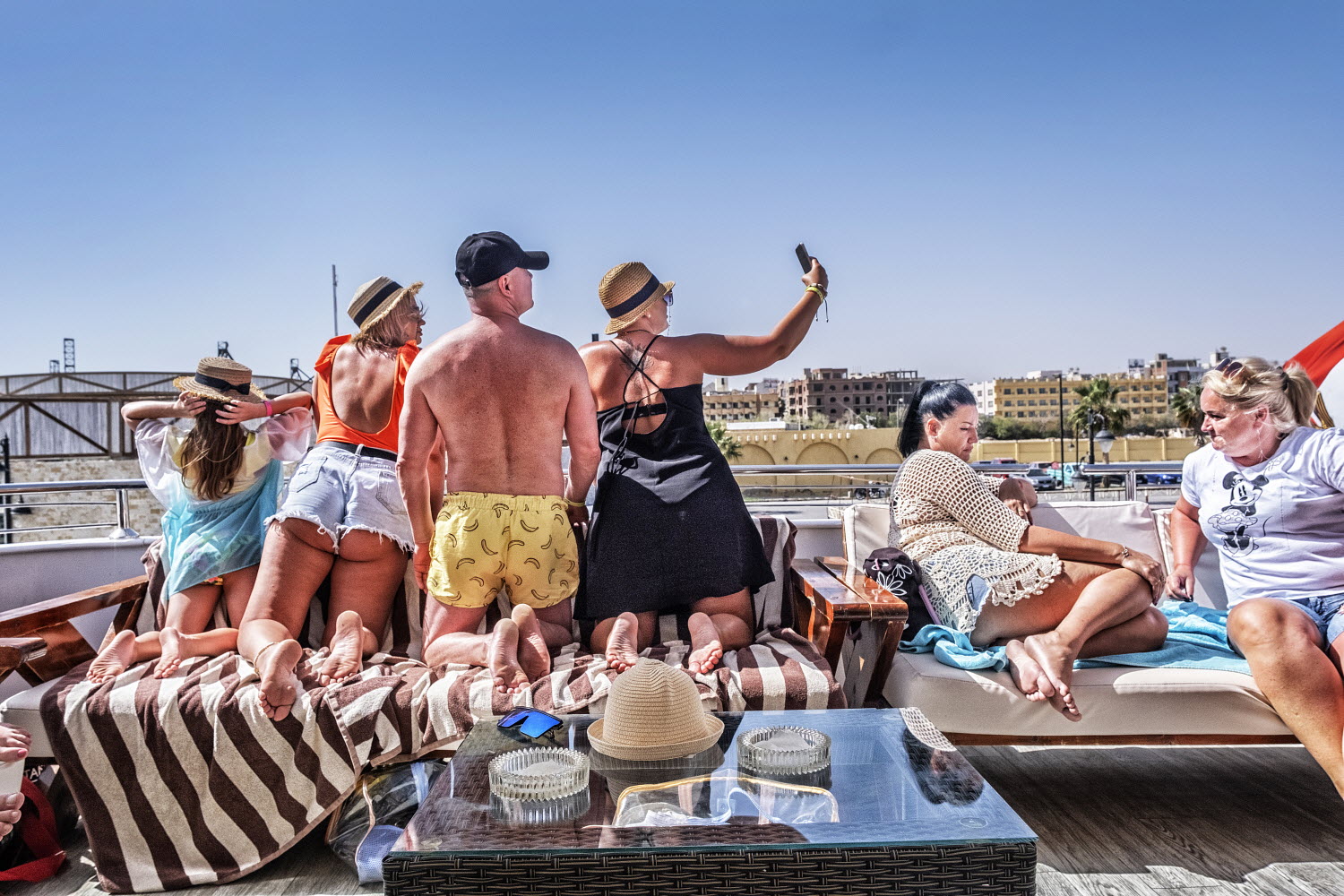 The highlight of Hurghada's languid days for many is a trip to Paradise Island or Orange Bay, two sandy outcrops off the coast where the tourist authority has built an "instagrammer's paradise", complete with a swing in a pool and a 6 metre high sign that reads "PARADISE".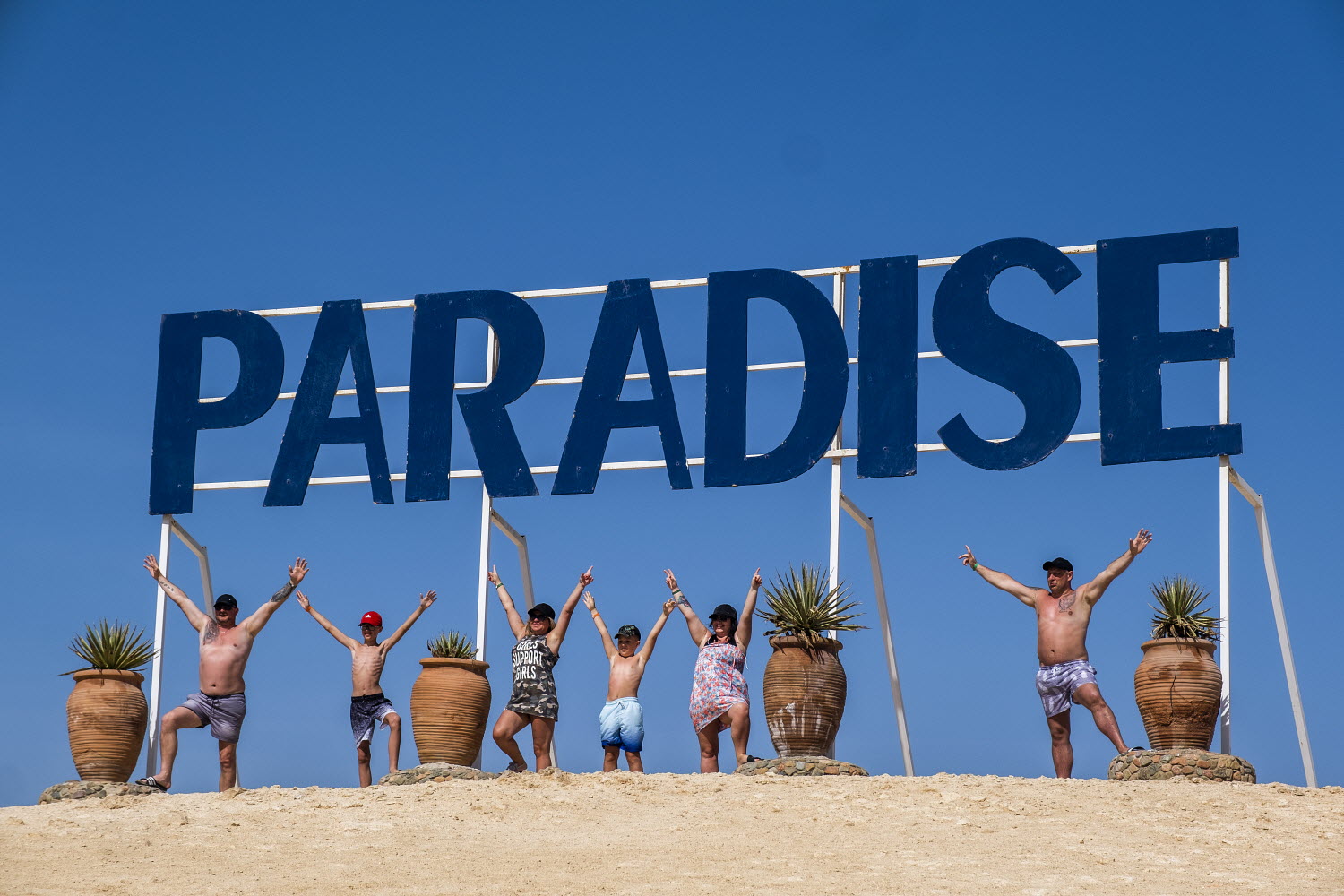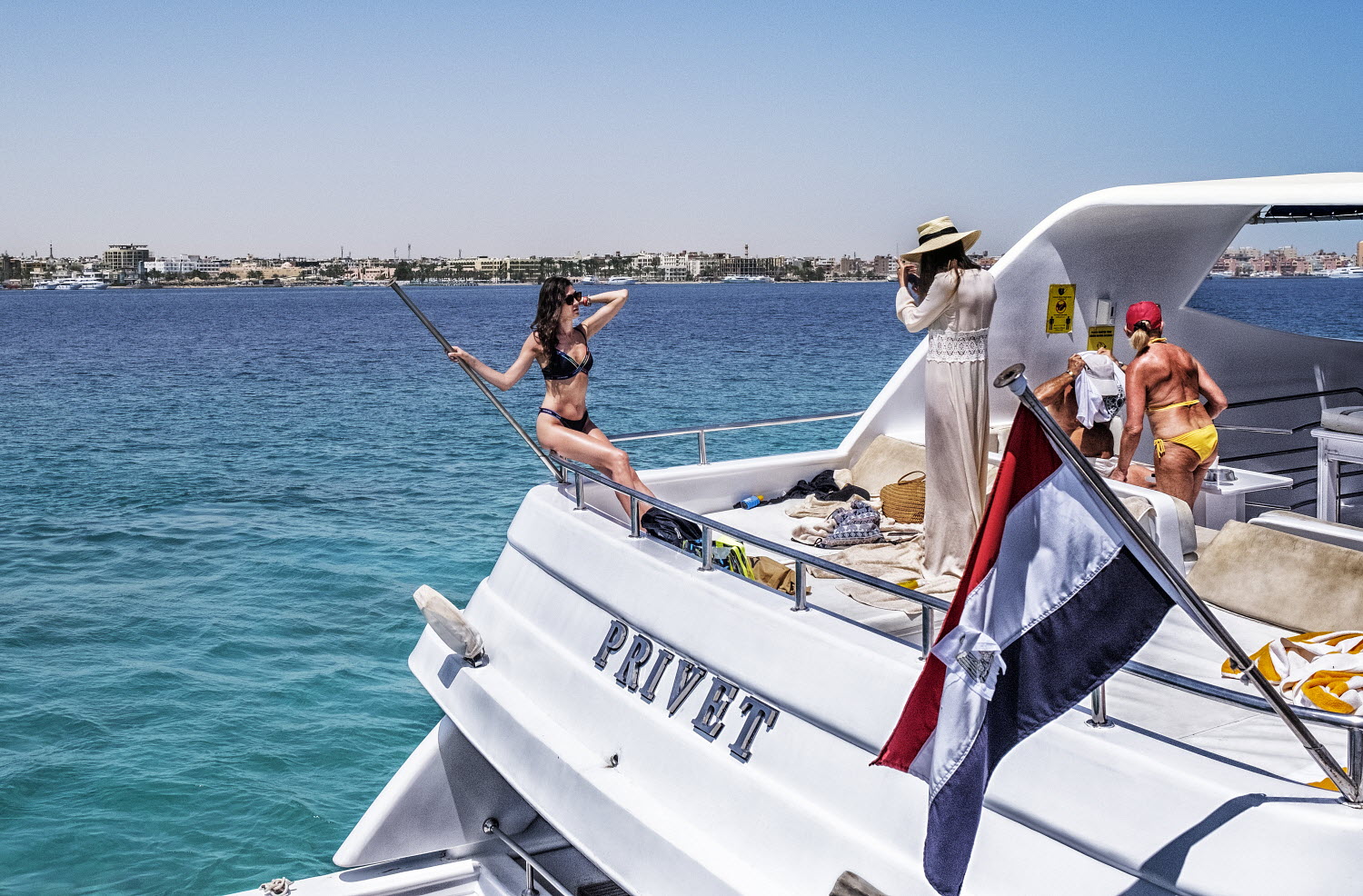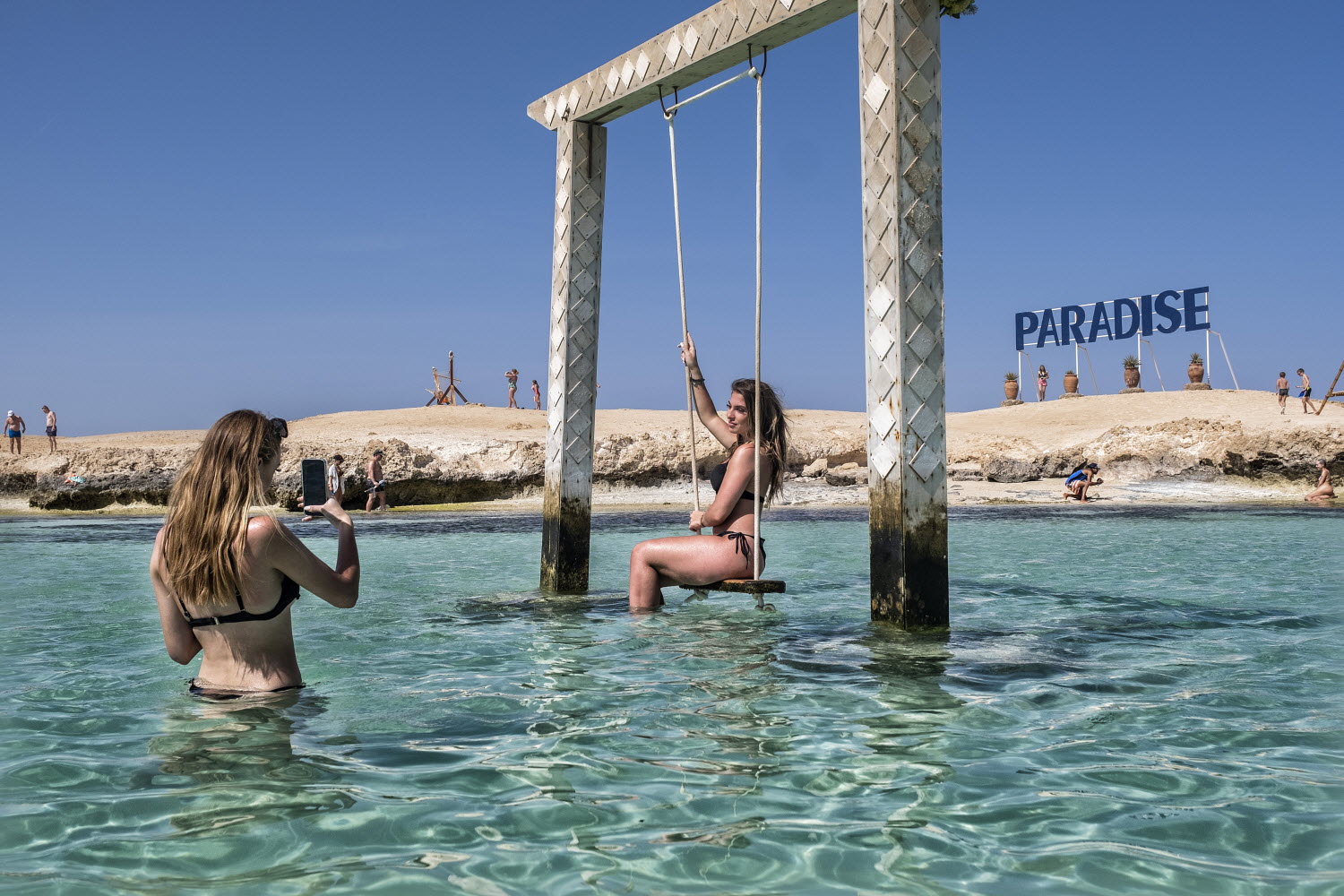 On these outings, however, which also include snorkelling and dolphin watching, everyone takes the same boats and trudges along the same well-worn paths to instagram fulfilment. Old women from Kharkiv mingle with young couples from St Petersburg to make the most of the sunshine, relative peace and the constant talk of war.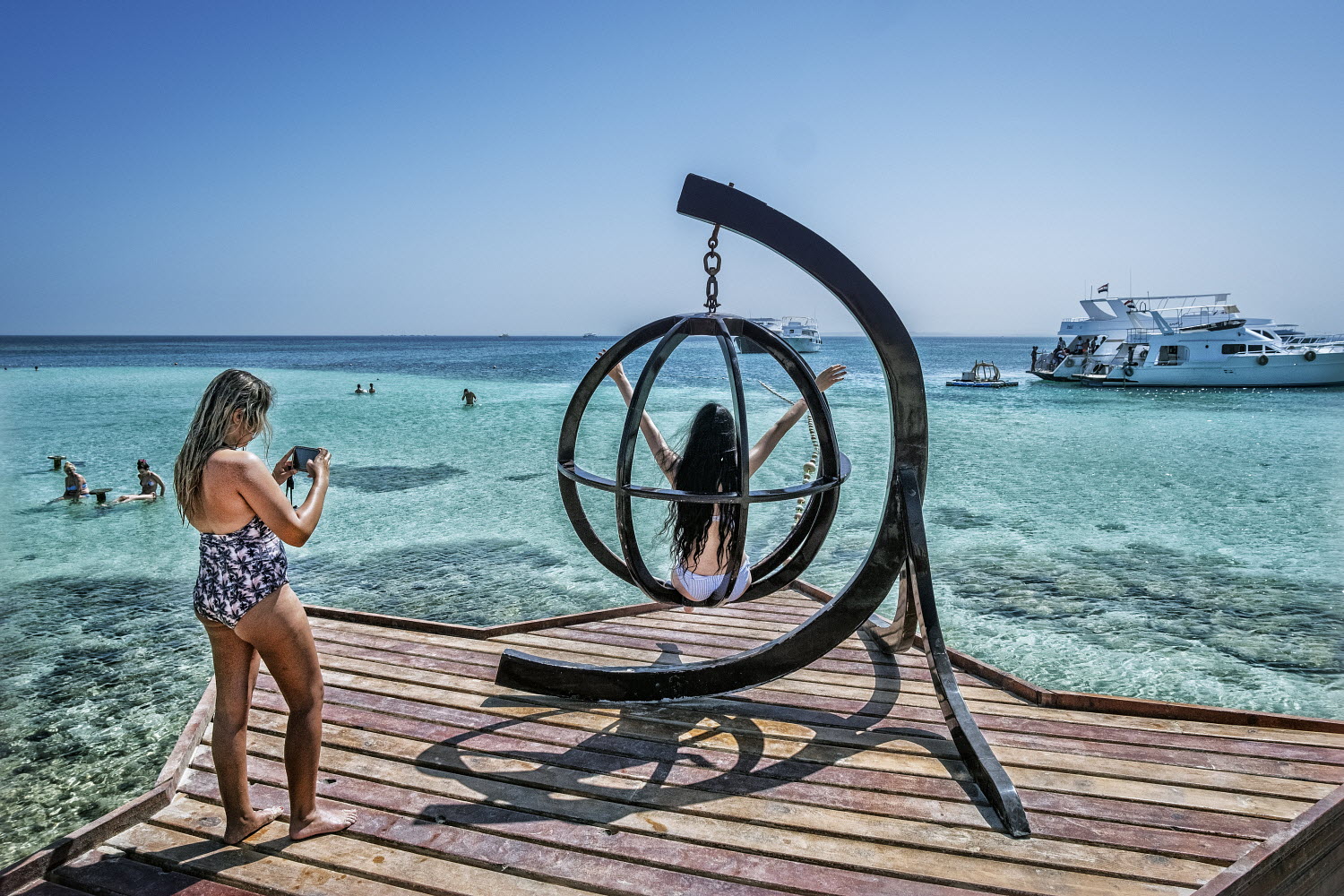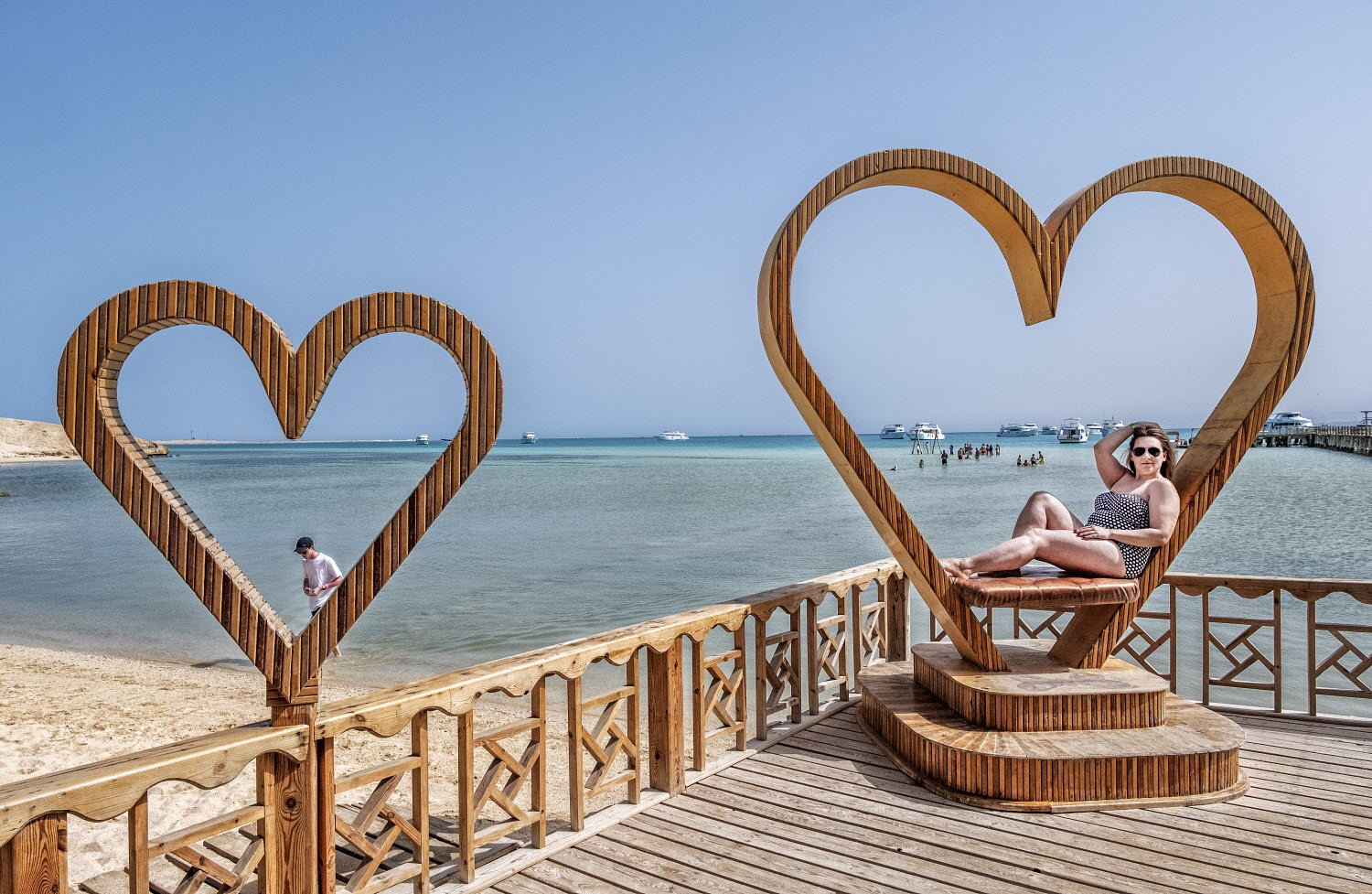 "I felt like everyone was in a bubble. There was little interaction between different nationalities. Russians seemed to want to keep to themselves. It was as if they were saying that Putin chose this war and they are just caught in the middle" Tim observes.