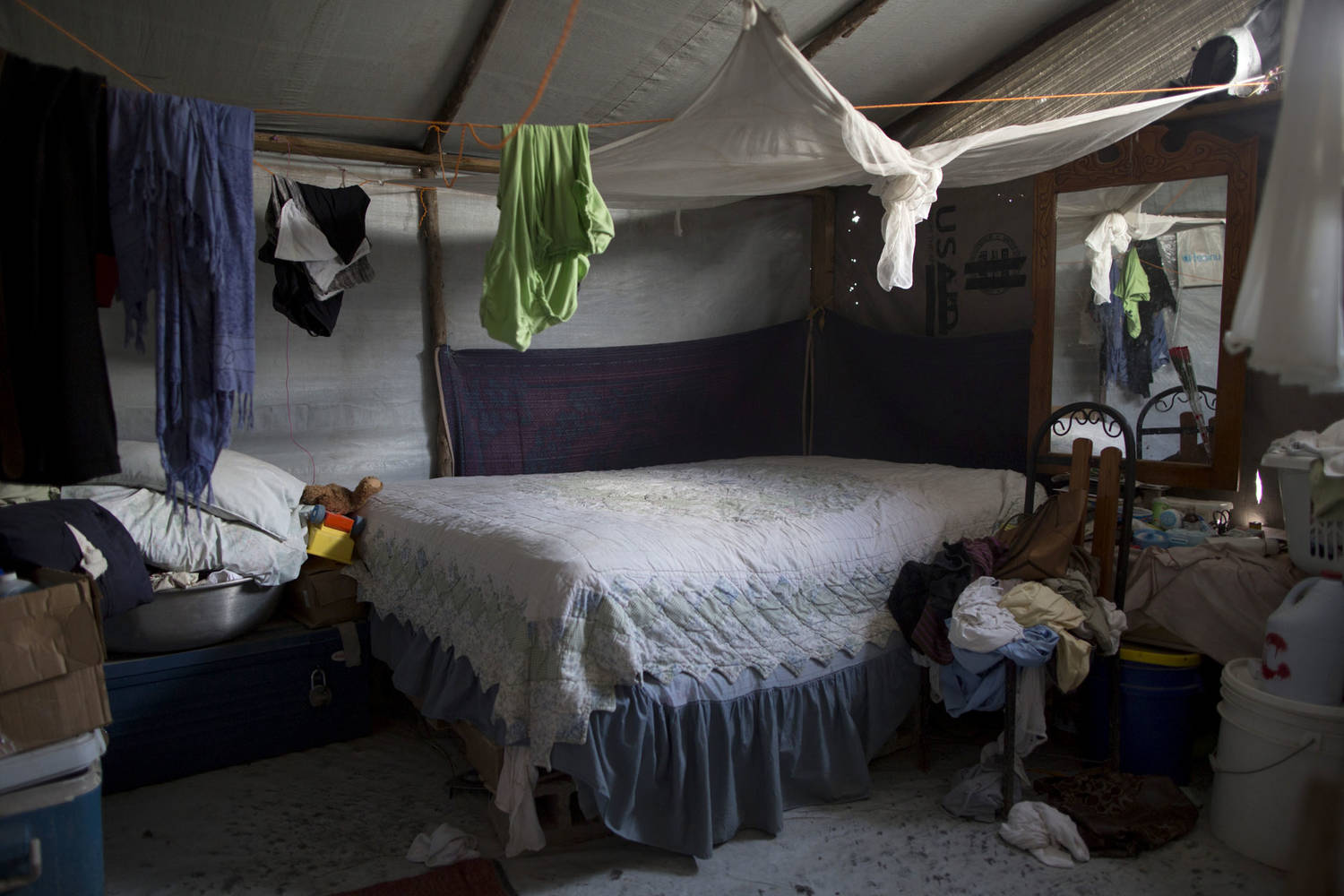 Detail relating to Estefa Guerda, 35, displaced by the earthquake in Haiti in 2010, Port-au-Prince, Haiti.
As urbanisation continues apace, an increasing proportion of natural disasters will affect people living in some of the world's largest cities. Extreme weather, earthquakes and flooding can all cause havoc in densely populated cities where lack of planning regulations and poor building standards can have deadly effects.
The 2010 Haiti earthquake which devastated Port-au-Prince, the capital, and affected an estimated 3 million people, is one of these cities. Haiti is the poorest country in the Western hemisphere and the government has been heavily reliant on NGOs and the UN to help accommodate and feed some of the 1.5 million people who were made homeless and forced to live in one of the 1,300 settlement sites set up throughout Port-au-Prince following the disaster.