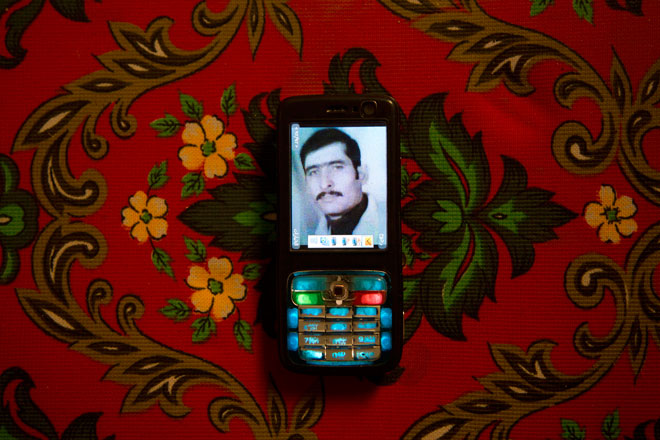 Jordan is home to 450,000 Iraqi refugees and over 200,000 newly arrived Syrian refugees fleeing the current civil conflict. Most Syrian refugees are sheltering in urban areas, eschewing traditional refugee camps in favour of the perceived security and opportunity of the city.
While host governments often claim that refugees are a costly burden on their national resources, independent studies of Iraqi refugees in Jordan have found compelling evidence that Iraqis have been a socio-economic boost.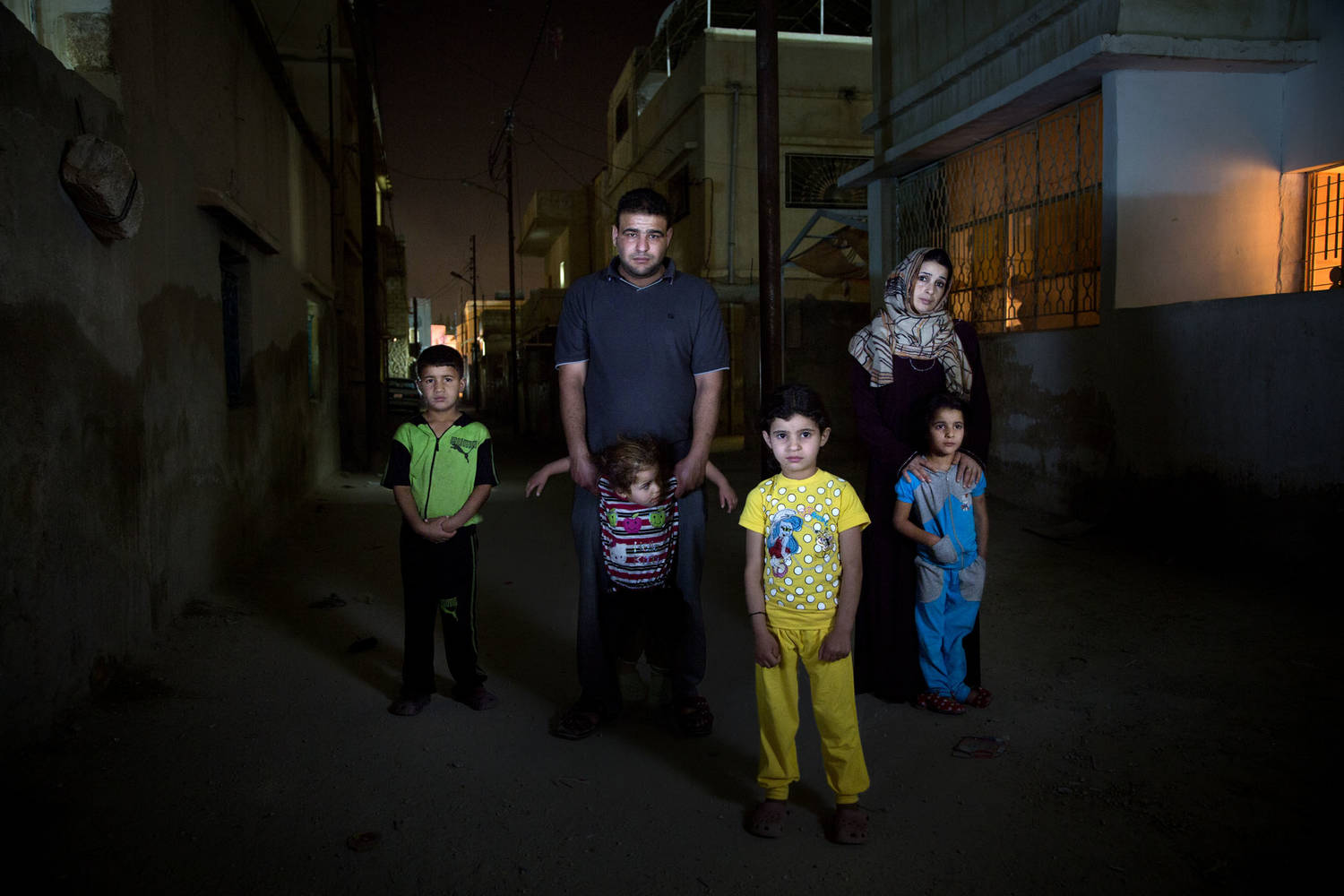 Ammar Mohammed Alajrab, 30, from the Baba Amr in Homs, Syria, pictured with his family outside the building where they rent a basement apartment, in Al Mafraq, Jordan. They moved here after fleeing from Syria.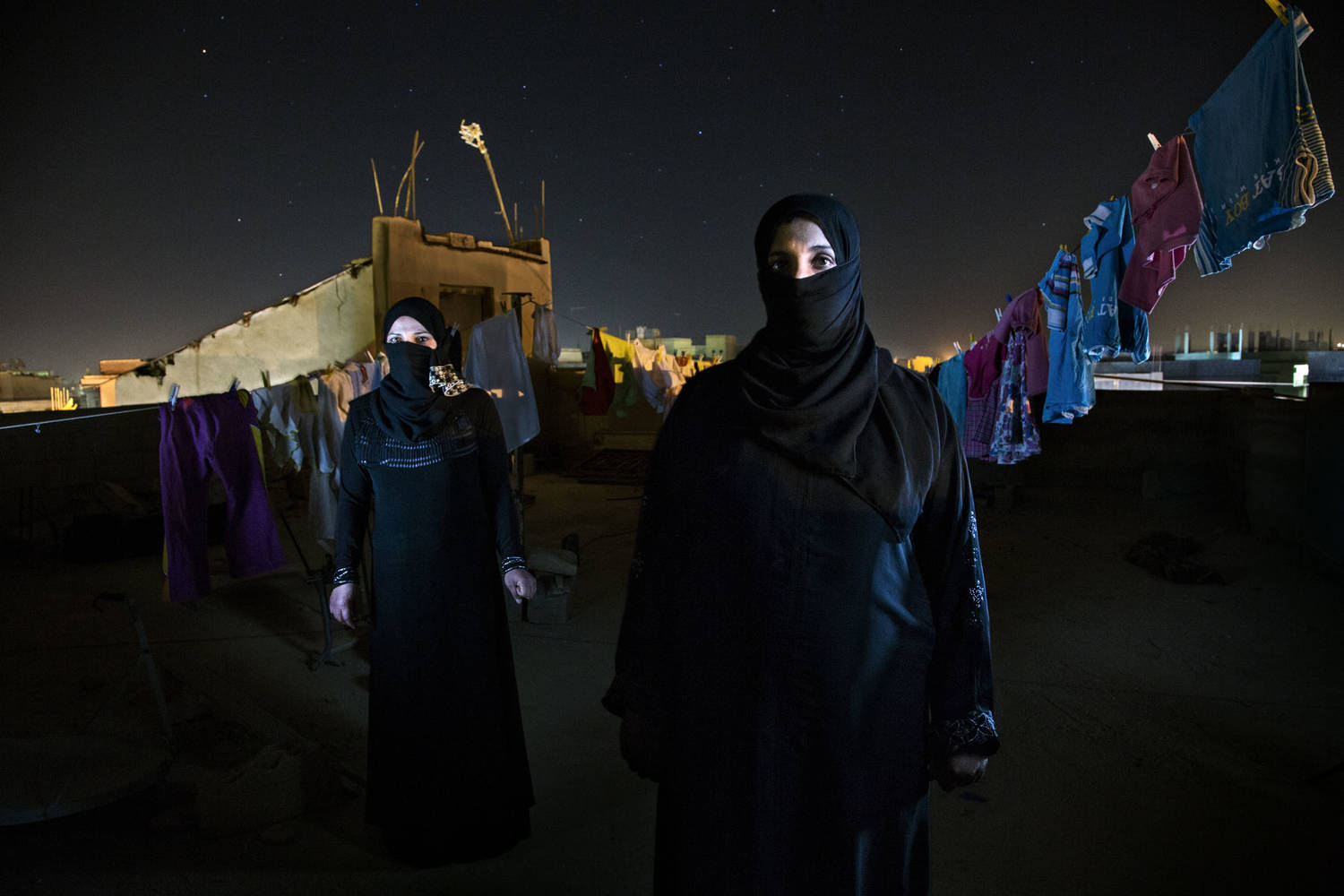 Syrian refugees Ihsan, 28, and her cousin Sammia (left), pictured on a rooftop in Al Mafraq, Jordan. They had crossed the border into northern Jordan three days earlier after fleeing the increasing violence in Syria.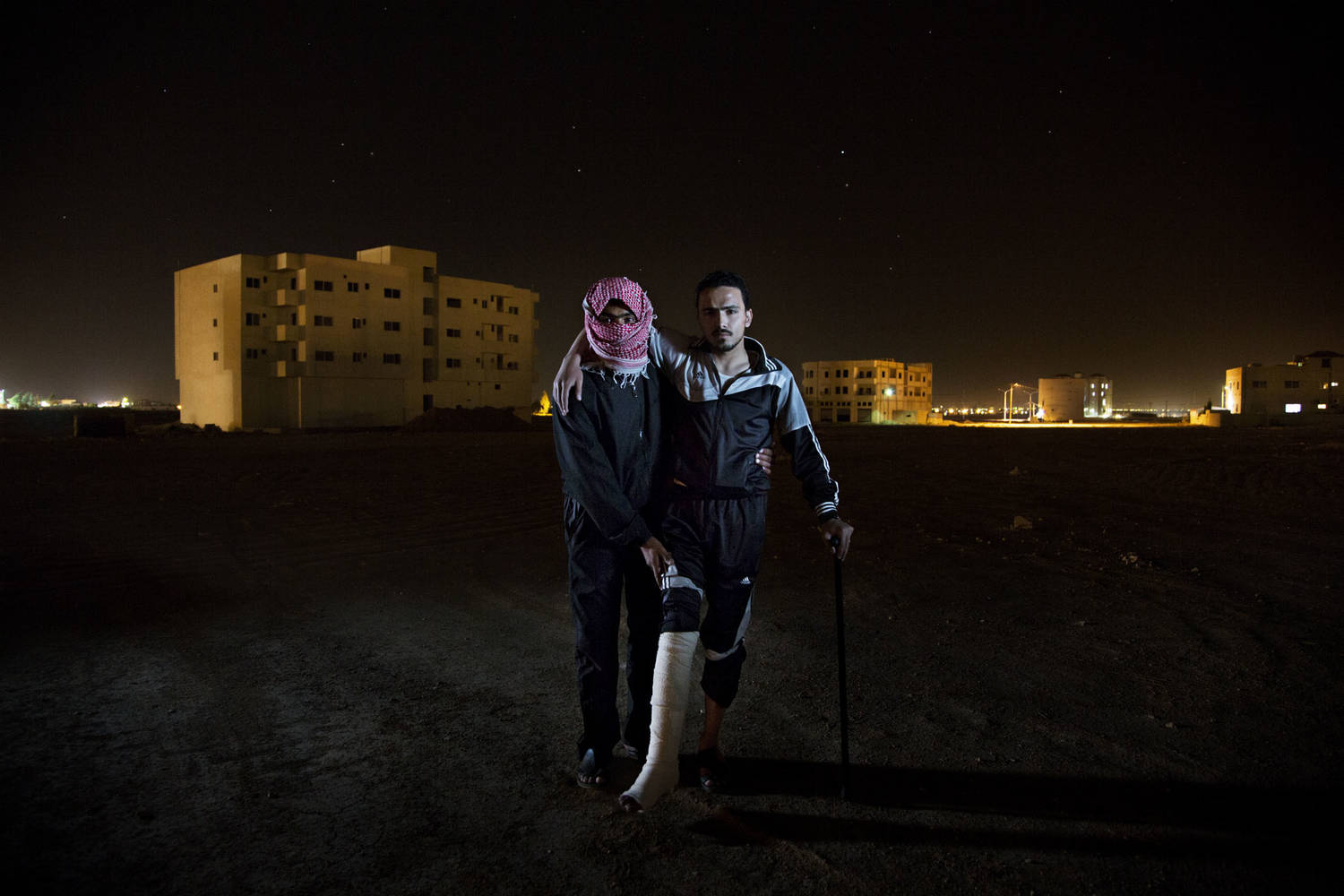 Nayf, 22, from Homs, Syria, pictured with an unnamed comrade from the Free Syrian Army, in Al Mafraq, northern Jordan.