Three Panos photographers – Ivor Prickett, Matthew Abbott and Frédéric Noy – have been nominated for a total of four World Press Photo Awards in this year's contest.
Ivor Prickett has been nominated for the second time for the Picture of the Year award for his image of an injured SDF fighter in Syria being visited by his girlfriend in hospital.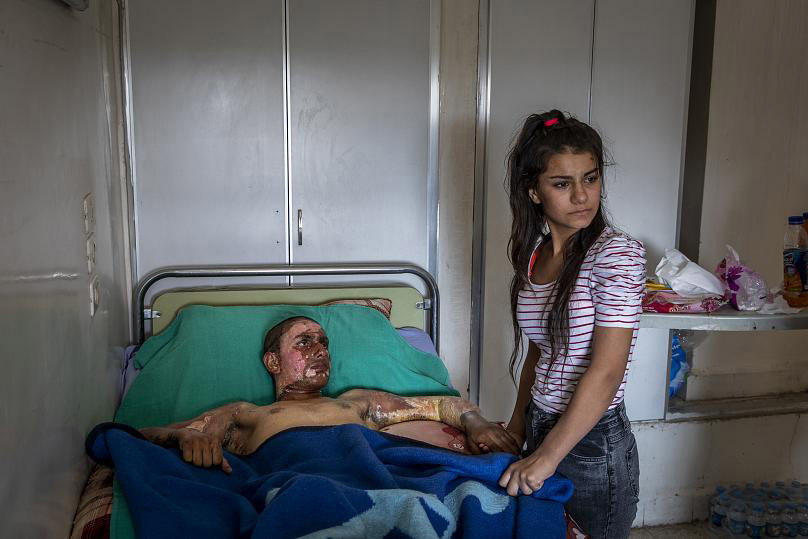 A badly-burned SDF fighter, Ahmed Ibrahim, 18, is visited by his girlfriend at a hospital in Al-Hasakah, Syria, on 20 October 2019. She had at first been reluctant to enter the room, as she was horrified by his injuries, but a nurse persuaded her to go in to hold Ahmed's hand and have a short conversation. © Ivor Prickett/New York Times/Panos Pictures
Ivor has also been nominated in the General News Stories category for his work on the aftermath of the defeat of ISIS in Syria.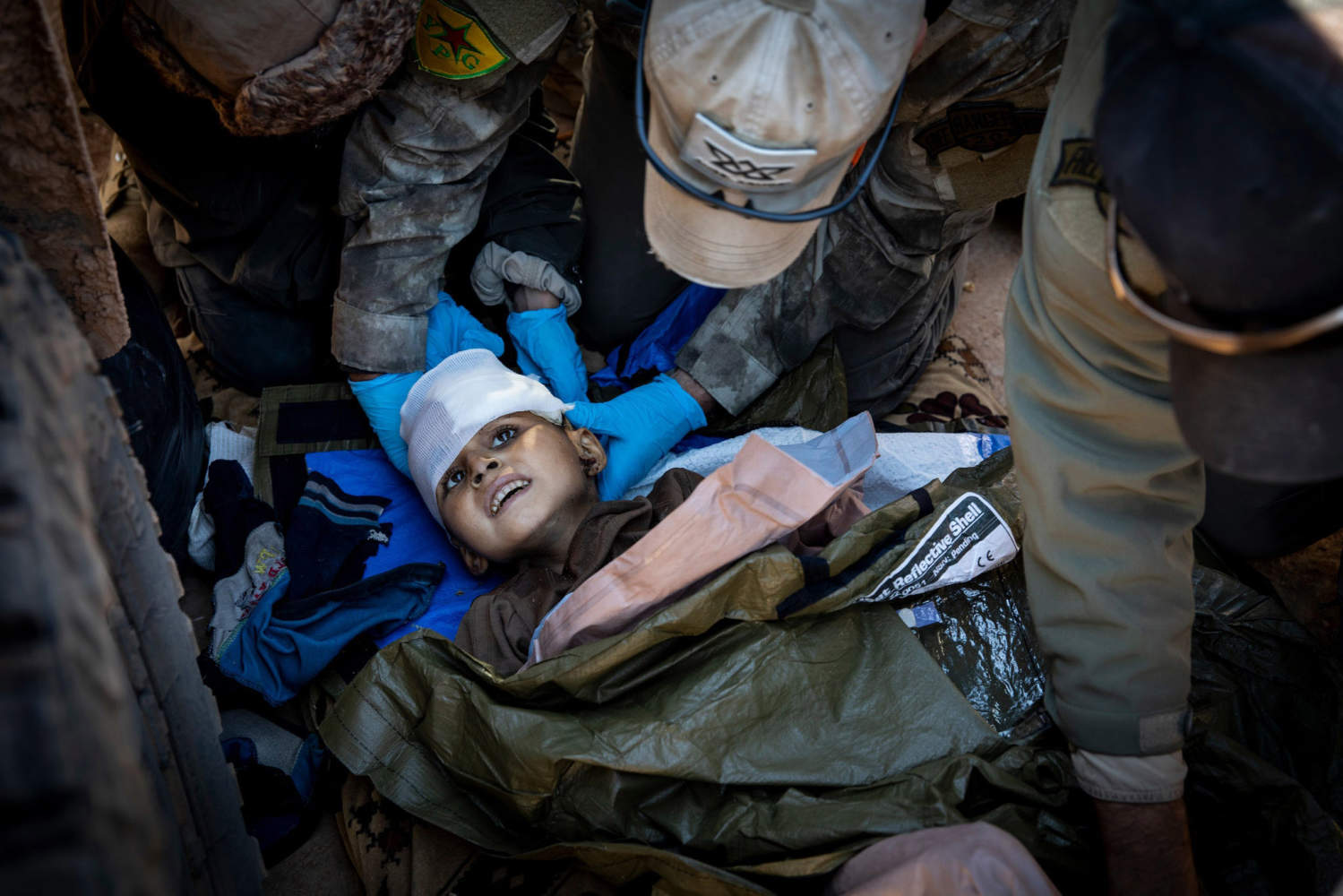 A 6-year-old boy at a first aid station staffed by recently arrived American aid workers. The boy's mother had managed to get him out of Islamic State-held territory. Syria, 2019. © Ivor Prickett/Panos Pictures
Matthew Abbott's extensive work on the Australian bushfires in late 2019 and early 2020 have been recognised with a nomination in the Spot News Stories section.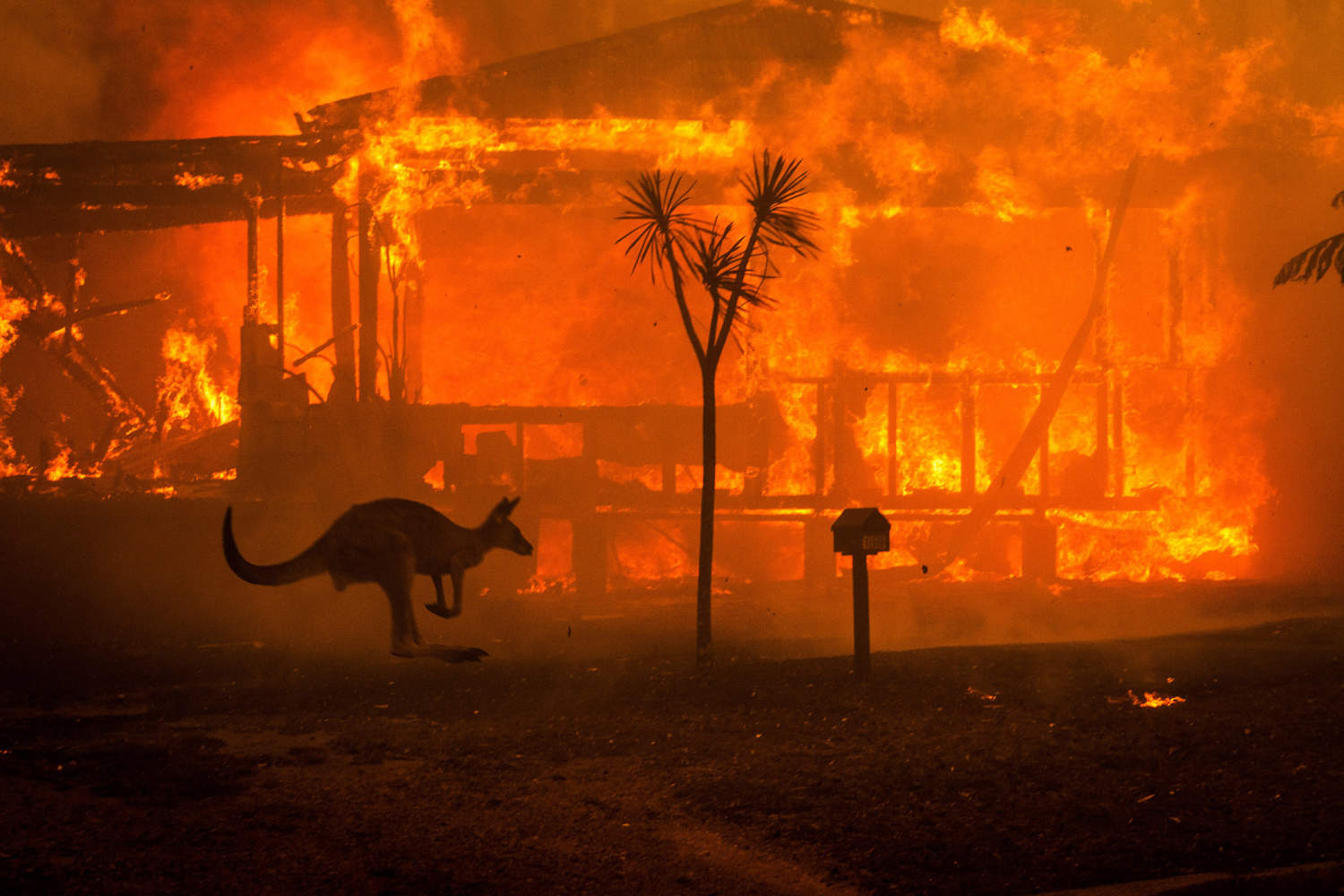 A Kangaroo rushes past a burning house in the popular tourist area of Lake Conjola, NSW, where bushfires are raging. Australia, 2019. © Matthew Abbott/Panos Pictures
Frédéric Noy has been nominated in the Environmental Stories section for his multi-year study of the effect of human interaction with nature in the Lake Victoria region in Africa.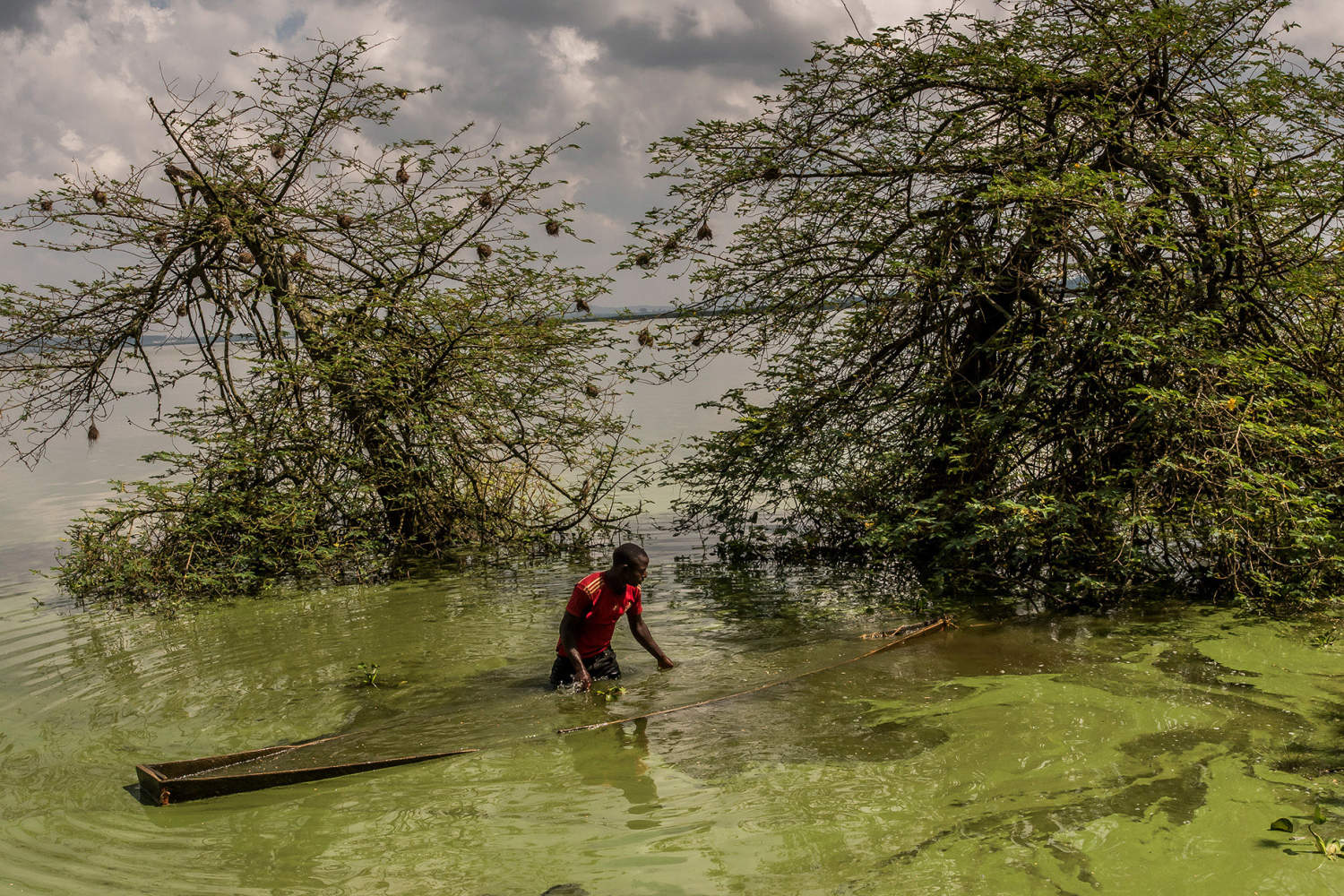 A fisherman, who works illegally on Lake Victoria, refloats the boat that he keeps hidden all day, before going fishing with a colleague, in Murchison Bay, Uganda. 2019. © Frédéric Noy/Panos Pictures
We proudly congratulate all our colleagues for their excellent work.