Two Panos photographers – Pascal Maitre and Frédéric Noy – have been shortlisted for the prestigious Visa d'or Région Occitanie / Pyrénées-Méditerranée photo prize which is awarded every year at Visa pour l'Image, the annual photojournalism festival in Perpignan, France.
Pascal's has been shortlisted for his recent work, shot for National Geographic, on the precarious situation in the Sahel where national governments are struggling with lawlessness, people smuggling and ruthless Islamist terrorism.

Niger. Every week, more than a hundred vehicles carry young men from Niger and other West African countries across the vast Ténéré Desert to Libya, facing countless dangers along the way. © Pascal Maitre/National Geographic/Panos Pictures
Frédéric Noy has travelled the regions abutting Lake Victoria in East Africa, documenting the effect of human activity on the fragile environment and local biodiversity.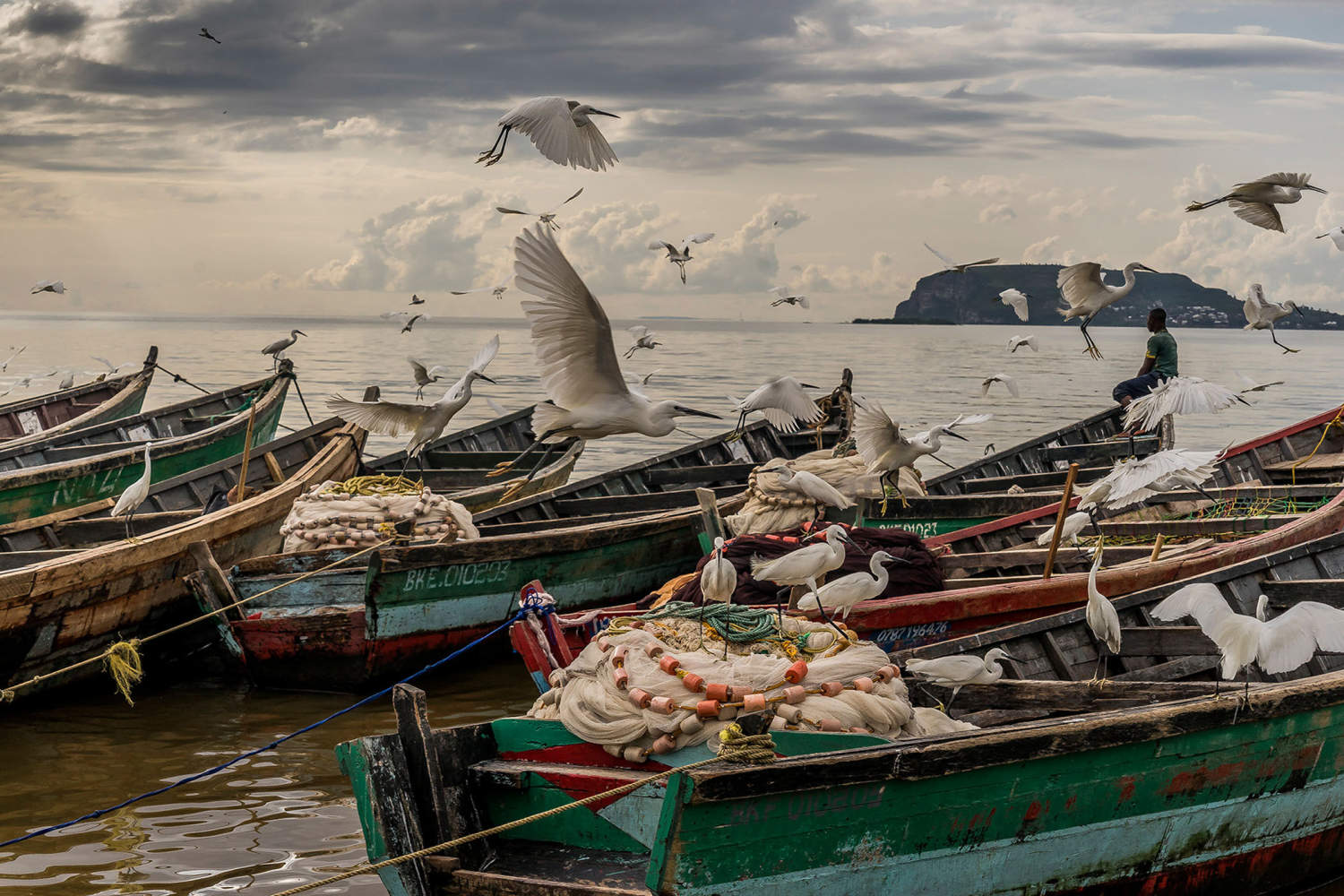 Egrets flutter above fishing boats moored on the shore of Lake Victoria at Bukoba, Tanzania.